Overcoming Startup Obstacles: Ann Campeau Shares her Story
Ann Campeau founded Strut Bridal Salon after she couldn't find a wedding gown larger than size 12. Today, her bridal boutiques are thriving.
Like any bride-to-be, Ann Campeau was excited to find the dress for her wedding day. But as she went from store to store, Campeau soon realized that finding the perfect dress wasn't going to be easy—at least not for someone wearing a size 12 or larger.
"I made my list of bridal boutiques and saved the store that carried my dream wedding dress for our last stop," she says. "When we showed up for my appointment, the owner took one look at me and said they only carried samples to size 12, but that they could hold it up to me in the mirror. I found a couple of favorites and then my sister-in-law tried them on for me. I left without purchasing and with a lot of disappointment."
Campeau wasn't just disappointed in her experience, she was surprised. Was a size 12 really the largest size most stores carried? Her disappointment quickly evolved into determination. Like many successful entrepreneurs, Campeau saw a need in the marketplace and recognized an opportunity.
"I'm the average size of a US woman—what do women who are larger than me do? Someone should open a plus size bridal store," she thought at the time. That person would be Campeau.
Armed with passion, an MBA, and a solid partnership with her brother, Bob Campeau, she got to work. Soon, Campeau was opening the doors to Strut Bridal Salon, a boutique where all women—regardless of body type—could find their dream wedding dress.
Like any small business, launching Strut Bridal Salon came with several lessons learned and obstacles along the way—obstacles Campeau was determined to overcome. In the beginning days, she worked tirelessly to develop a winning strategy.
"I got to Googling everything I could. In my spare time I started working on a business plan— researching bridal stores in our area and the number of weddings per year, how to find the right location, etc.," she recalls. "We also didn't know how to do anything—we basically learned everything by Googling! How to find the perfect spot (get a broker), how to buy wedding dresses (go to market), how to incorporate—everything!"
The biggest hurdle she faced is a common one: funding. Campeau went from bank to bank, seeking the financing her small business needed, but she was denied. "It was in 2009, which was the middle of a tough recession, and banks were reluctant to take any risk."
Like 77 percent of small business owners, Campeau ended up self-financing her bridal boutique, a risky but vital move, and one that came with many sacrifices. But Campeau's entrepreneurial grit and determination to see Strut Bridal open were coming to fruition.
As the bridal boutique was getting closer to opening its doors, Campeau faced her second major setback: no inventory.
"Our gowns were late! We ended up having to borrow in-stock wedding dresses from one of our designers, just to fill our racks!"
Campeau credits the help she received from that designer and several other industry insiders for helping her get Strut Bridal up and running. She advises other entrepreneurs to ask questions and seek help—even from potential competitors. She found that most small-business owners are ready and willing to lend a hand.
"Other bridal store owners were so generous in sharing their knowledge and expertise. They gave us tips to increase our margin, using private labels, and charge for services we were eating," she says. "We learned that bridal is a business based on margins, margins, margins. Finding higher margin goods was a game changer for us."
Today, Strut Bridal is celebrating more than a decade in business and Campeau has just opened a new, larger flagship store. One of her secrets? Never stop setting ambitious goals.
"Every month we set a sales goal, and when we hit it, that's great, but then the calendar flips and the climb towards the goal starts again. It feels like a grind every month, but tracking numbers and setting goals is so important."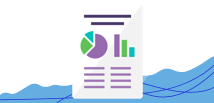 Don't Make a Mistake That Costs You Your Funding
Apply confidently for a loan with our free guide. Enter your email below and we'll send it to you shortly.
Looking back, Campeau offers a few tips learned along the way. "One of my biggest pieces of advice to a new business owner is to have way more of a cash cushion available than what you projected to need, especially if you have high overhead, like a brick-and-mortar store has. Some businesses just take off much slower, and you need to have deep reserves to cover it.
"I think people also need to be prepared to make sacrifices. You might work weekends, lose vacations, miss time with kids, see your friends less, work out less, sleep less. It's hard to know everything you have to give up until you're in it, so you need a strong support system."
Though entrepreneurship comes with so many sacrifices, Campeau wouldn't have it any other way. "I love having an idea and being able to implement it the same day. I just like to get stuff done," she says. "Now that I have more stable stores and staffing, I have more flexibility in my days and I have some weekends back."
In the end, it's all about the happy bride. "I'm so motivated by the feedback I get from my clients. They write the most amazing reviews and give us the best feedback about their wedding dress shopping experience in our stores. It's so gratifying."
Do you need funding for your startup? Here's a list of our top startup lenders.