Best Online Banks for Small Business
---
These online banks let you get your business banking done anytime, anywhere.
Last Updated: More than 6 months
We updated this article with current pricing information. Those updates didn't affect how any of the brands ranked, though—we still think Small Business Bank is the best online bank for most businesses.
It's 2020. Everything from your phone to your fridge connects to the internet. So why bother going to a brick-and-mortar bank for your business checking and savings accounts?
We've rounded up the best online banks for small business (several of which offer no-fee banking services), so you won't have to have to leave the comfort of your business to get your banking done. Check out our list of the best banks below, then keep reading to find out why these banks made the cut.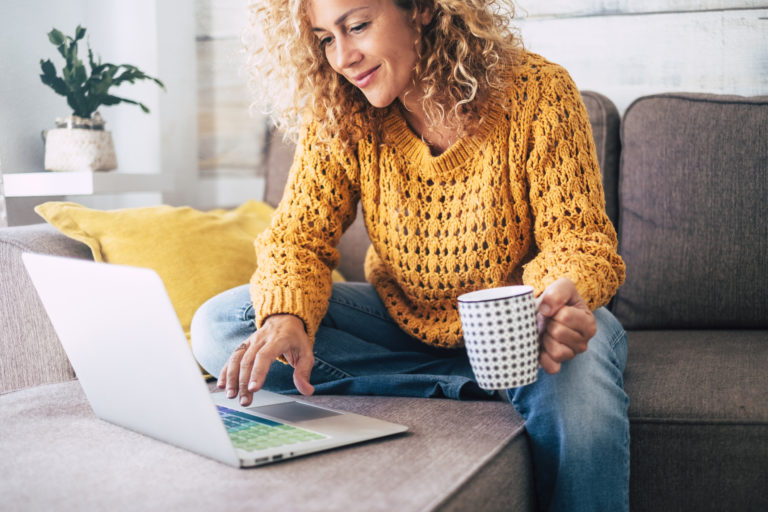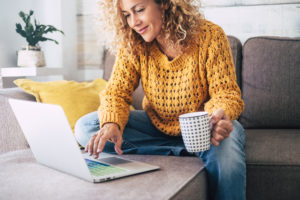 Compare the top online small-business banks
Data effective 11/07/19. At publishing time, rates, fees, and requirements are current but are subject to change. Offers may not be available in all areas.
Is online banking right for you?
Truly online banks, like our four favorites, probably won't work for businesses that need to deposit much (or any) cash. If you need cash deposits, skip down to the honorable mentions to see banks that offer online banking and have physical locations where you can make deposits.
Small Business Bank: Best online bank for small business
Availability in all states
Excellent customer reviews
Small opening deposit
No physical locations
No small-business loans or merchant services
Where to even begin with Small Business Bank? Do we talk about its rave customer reviews (the best of any of the banks we considered)? Do we talk about how it offers not just business checking but also high-yield savings accounts—not to mention business credit cards? Or do we talk about how Small Business Bank's business checking offers no-fee banking to business owners?
Let's dig into that last part. In addition to the other fine qualities we listed above, Small Business Bank doesn't charge fees on its checking accounts. That's right, no monthly maintenance fee. Or transaction fees. Or deposit fees. Or any of the other fees that you find at most banks. That means you get the wonderful convenience of online banking without the bother of paying extra for that privilege.
So between its no-fee checking, its positive customer reviews, and its solid product offerings, Small Business Bank is our favorite online bank for small business.
Our verdict
Small Business Bank offers fee-free checking in addition to savings accounts and credit cards, making it a versatile online bank for business.
Azlo: Best for checking accounts
No checking fees
Excellent customer reviews
Available across the country
Checking accounts only
Inability to use checks with checking accounts
If your small-business banking needs boil down to checking—and nothing else—then Azlo was made for you. This online bank keeps things simple by catering specifically to small-business owners that just need a checking account. So you won't find business savings accounts, business credit cards, or business loans; you'll just find ultra-convenient online checking with no fees.
Like Small Business Bank, Azlo doesn't charge a monthly fee, transaction fees, deposit fees, or really any fees. So you get a checking account (with a business debit card included) for nothing. Good deal, right? Now, you can't make cash deposits or use checks with Azlo checking accounts, so it probably won't work for food trucks or retail stores. But if you're a freelancer or have a web store—meaning cash and checks aren't a concern—then Azlo makes online business checking a cinch.
Our verdict
Azlo takes a no-fee approach to checking accounts, making it perfect for business owners who need only checking from their bank.
Axos Bank: Best interest-bearing checking account
Interest-bearing checking accounts available
Nationwide availability
Unlimited ATM fee reimbursement
High minimum opening deposit
Limited customer support hours
Axos Bank stands out thanks to its interest-bearing checking account. Few traditional banks even offer interest on checking accounts (in fact, it was illegal to do so until 2011).1 But online bank Axos does—giving you more money just for having money in the bank. And while there is a $10 monthly service fee on that account, you can get that waived by keeping $5,000 or more in your account (all the more to earn interest with!).
Now, we'll be real with you: the interest you earn on your Axos account isn't going to single-handedly make you rich. But if you're going to have a bunch of money sitting in a checking account, it might as well be making you money, and an 0.8% APY is nothing to scoff at, especially for a business checking account. So if you plan to keep a good amount of cash in your checking account, Axos can give you a good return.
Our verdict
Axos Bank's interest-bearing checking account, with its 0.8% APY, makes this online bank stand out from the competition.
80,000 ATMs across the nation
Reimbursement for ATM fees
No monthly maintenance fee
No 24/7 customer support
Big opening deposits on some accounts
TIAA Bank balances the convenience of online banking with the convenience of having an ATM just around the corner. If you're the kind of business owner that's constantly withdrawing cash from ATMs, you'll love TIAA Bank. It has the largest network of ATMs we've seen from a bank. If you can't find a nearby ATM in TIAA's network, you probably can't find an ATM in any bank's network. (And where do you work? Rural Alaska?)
But aside from just having a ton of ATMs, TIAA has made those ATMs free for its small-business checking customers. And if you happen to make withdrawals at an out-of-network ATM, TIAA Bank will even reimburse you for any ATM fees you rack up. Not bad, right? Now, TIAA does require bigger opening deposits than most banks ($1,500 for business checking), so that's something to consider. But if your favorite number is your debit card PIN, give TIAA Bank and its thousands of ATMs a look.
Our verdict
TIAA Bank has a huge network of fee-free ATMs, making it the ideal bank for business owners who withdraw lots of cash.
The banks above are truly online, from start to finish. The banks below are only kind of online. In most cases, you'll still have to sign up at a brick-and-mortar branch (which means there are some geographic restrictions), but after that you can opt in to using the bank's website or mobile app to do the majority of your banking online.
Map matters
The banks below aren't available in all states. Check out this table to see which banks are in your state.
KeyBank: Best for cash-heavy businesses
Truly online banks don't have great cash depositing options. So if you run a cash-heavy business, you might consider KeyBank. You can do most of your banking online, and then swing by your local branch when you need to make a deposit. KeyBank has the lowest cash deposit fees out there, and it gives you $25,000 in free cash deposits each month—making KeyBank perfect for easily depositing cash while still getting the benefits of online and mobile banking.
Huntington Bank: Best one-stop shop
Huntington Bank is basically a supermarket for your business's financial needs. It offers checking and savings accounts, sure, but that's just the tip of the iceberg. You'll also find small-business loans, credit cards, and merchant services—not to mention liability insurance and even a suite of cybersecurity products. If you want to get all the financial products you need in one place, Huntington Bank has your business covered.
Citizens: Best customer service
Ever find yourself needing a helping hand? Then you'll love Citizens and its robust customer support options. You can call on Citizens' 24/7 customer service day or night, weekday or weekend. And if calling isn't really your speed (we get it), then you can always use email, online chat, or even social media to get help—whatever floats your boat. Citizens wants to make sure you get the help you need.
SunTrust: Best for few transactions
SunTrust works best for businesses that have between 5 and 50 transactions each month. If you're in that sweet spot, you can get a solid checking account with a waived monthly fee. Businesses with more transactions will be better off going to a bank that has lower transaction fees or more free transactions. But if you have only a few transactions each month and SunTrust is available in your state, this bank isn't a bad option.
BBVA: Best for nonprofits
BBVA, formerly known as BBVA Compass, has a unique fundraising program for nonprofits. Just sign up for BBVA For Your Cause, and then invite people to sign up for a BBVA personal checking or savings account. When they do, BBVA will give you $50 (in your business checking account). Then, whenever those people make debit card purchases, you'll get a small percentage of the cost. You and your supporters both get banking, and your nonprofit gets funding. Win-win.
TD Bank: Best for CDs
Interested in building your business savings? Then we suggest taking a look at TD Bank's certificate of deposit (CD) offerings. Unlike some banks that offer one or two long-term CDs, TD Bank offers CDs that range from 5 days to 10 years. On some of those, the APY even goes as high as 2%, while the lowest APY we saw was a still-decent 0.1%—not a bad deal. With good rates and plenty of term options, TD's CDs are where it's at.
About those maintenance fees . . .
Hate paying fees? Good news! Most banks (including all the banks above except TD Bank) will waive their service fee (also called a maintenance fee or monthly fee) if you meet certain conditions. Usually you just have to keep a certain minimum account balance, but check with your bank of choice for details.
Other online banks you may have heard about
Seed.co is another purely online bank that's looking to fill the same no-fee banking niche as Azlo. While we've read good things from business owners who use Seed, the bank is currently not accepting new customers.
NorthOne also offers exclusively online banking for small business. So why didn't it make our list? Well, primarily because NorthOne is still in beta status. We don't want to recommend an unfinished product. Also, NorthOne is relatively expensive when compared to Small Business Bank and Azlo. Skip it for now.
Capital One Spark made waves in the online business banking world with its low-cost, high-value banking. Unfortunately, Spark isn't accepting new customers anymore. Guess it was too good to last.
Chase, CitiBank, and WellsFargo all let you sign up for online banking once you have an account. But while these banks offer brand-name recognition, they all have terrible scores with the Better Business Bureau (BBB) thanks to government action against them. Turns out the largest banks aren't the best banks; we recommend getting your bank account elsewhere.
FAQS about online small-business banks
What are the pros and cons of online business banking?
That's a great question that we'll answer with a table.
Available across the United States
Often cheaper than traditional banks
Convenient and works with your schedule
Difficult (or impossible) to deposit cash
Set up with fewer customer support options
Basically, if you're comfortable using the internet, online business banking is super convenient. But if you deposit a lot of cash or you really prefer interacting with real humans, then online business banking probably isn't for you.
Is there a minimum deposit requirement for online banks?
In most cases, yes. Alzo doesn't require any minimum deposit, and Small Business Bank requires just $5. Other banks have higher minimum deposits, ranging from $25 to $1,500.
Will banks look at my personal credit score when I open a business checking account online?
It's possible, but unlikely. Your credit score reflects your history paying off credit, and a checking account (business or otherwise) isn't a credit product—so your credit report really won't tell the bank anything about you as a banking customer. Still, if you're worried, you can always ask the bank you plan to apply with.
That doesn't mean the bank isn't interested in your history, though. Most banks use ChexSystems to get the dirt on your banking history. Your ChexSystems report will let the bank know if you've done things like bounce checks or repeatedly overdraft your accounts. If you have a bad ChexSystems report, banks may turn you down.
Check out your ChexSystems report
You can contact ChexSystems to get a copy of your ChexSystems report. By law, you're entitled to one free report per year.
Do I need a business bank account?
The short answer? Yeah. Keeping your business and personal finances separate is a very good idea for accounting and tax reasons, even for smaller businesses. Plus, it will keep banks from getting mad at you for using your personal bank account in a way they don't want you to. So go ahead, open a business bank account.
If you want the longer answer, you can check out our guide to deciding if you need a business account.
Grow your business today
Browse hundreds of loan options, custom-tailored to your business and budget needs, from a single, simple platform.
The takeaway
Getting a dedicated bank account is an important part of opening a business—and with online banks, business banking is more convenient than ever before. (Thanks, technology!)
While Small Business Bank is our favorite online bank for small business, any of the recommended banks above can deliver the banking services you need—right to your computer or phone. The future is now!
Once you get your new business account, keep tabs on your cash flow with the best virtual and outsourced accounting services for small businesses.
Disclaimer
At Business.org, our research is meant to offer general product and service recommendations. We don't guarantee that our suggestions will work best for each individual or business, so consider your unique needs when choosing products and services.
Sources