Best Startup Business Line of Credit
---
Cure your cash flow problems with one of these startup lines of credit.
Last Updated: Less than 6 months
The recently funded Paycheck Protection Program offers small businesses a way to meet payroll needs with financial aid from the government.
This aid is only being provided through the SBA and its authorized lenders
. And businesses can receive a loan of up to $10 million to help cover payroll.
To access this loan, you'll have to complete an application with an authorized lender that consists of a two-page form in addition to required documentation. If you qualify, you'll be loaned 250% of your average monthly payroll in 2019. You may also qualify to have the loan forgiven if no employees are compensated above $100,000 and at least 75% of the money goes to paying workers. If you can't obtain forgiveness, the loan must be repaid in two years at a 0.5% interest rate after six initial months of interest deferment.
If you think your business would benefit, apply at a
Paycheck Protection Program authorized lender
.
Less than 6 months
Is your business in an area affected by COVID-19? While we still recommend the loans below, you should know that you may qualify for special disaster loans from the U.S. Small Business Administration (SBA). If you do, you can get up to $2 million at a 3.75% rate. It probably won't fix all your problems, but hopefully it can help. You can learn more and apply on the
SBA website
.
More than 6 months
We reviewed this article to ensure that all information was up to date. Not much has changed for any of our recommended lenders lately—but we'll continue to periodically review our ranking and update it as necessary.
If your startup has been around for at least six months, a startup business line of credit (LOC) can provide you with a form of revolving credit. You can withdraw funds, use them, pay them back, and then withdraw more. It's kind of like a business credit card but with better rates, higher credit limits, and longer repayment terms (and a few other differences).
But who has the best business lines of credit for startups, and where should you get yours? We ranked your options to help you figure out the answer.
Let's find the right LOC for your startup.
What counts as a startup?
The word "startup" gets thrown around pretty loosely sometimes, so let's clarify: in this review, we'll use "startup" to mean businesses that have been in business for at least six months but less than two years and that make $100,000 or less in annual revenue.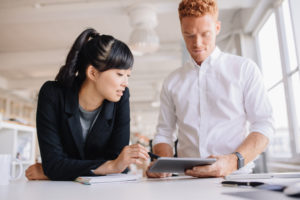 Compare the best startup business lines of credit
Data effective 11/13/19. At publishing time, loan amounts, rates, and requirements are current but are subject to change. Offers may not be available in all areas.
*Does not represent the typical rate for every borrower, and other fees may apply.
Lendio: Best overall startup business line of credit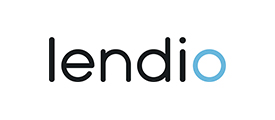 Lendio
Lendio's lending marketplace lets you compare LOC offers from various lenders, so you can feel confident you're getting the best one.
Just about every startup should start its line of credit search with Lendio. It tops these rankings for the same reason it tops our rankings of the best small-business loans: Lendio makes comparing loan and LOC offers shockingly easy.
Lendio is a lending marketplace, not a lender. What does that mean for you? Simply that you just have to submit one LOC application to Lendio, and it will come back with several offers from various lenders. You can compare which have the best terms, the best APR, the highest credit limit—whatever you want—and then finish applying with that lender.
And since Lendio's marketplace includes some of the lenders below, you really have no reason not to begin your line of credit journey at Lendio.
(As an added bonus, Lendio is one of two lenders on this list—BlueVine being the second—that requires just six months of business history.)
BlueVine: Best for low rates

BlueVine
BlueVine offers the lowest starting rates of any lender on this list, making it a good bet if low APR is your priority.
Look, we all know that borrowing money costs money. Interest is the price you pay to get financing. But if you want to minimize how much you pay in interest, then give BlueVine a close look.
BlueVine has the lowest starting interest rates we've seen for startup lines of credit. Sure, those starting rates are just that—starting rates—so your actual APR could be much higher. But with BlueVine, you've at least got a shot at getting a nice, low APR, which is more than we can say for some lenders.
So if low rates matter the most to you, we recommend getting to know BlueVine.
All about APR
Need an APR refresher? We've got you covered. Check out "What Is APR?" to learn the ins and outs of business loan rates.
Fundbox: Best for bad credit

Fundbox
Fundbox doesn't do credit checks, so even small-business owners with a low credit score can qualify for its LOCs.
Not everyone has great credit. Life happens—and sometimes life happens in such a way that your personal credit score is not ideal. That doesn't mean you can't get a startup line of credit, though; it just means you should apply with Fundbox.
Some lenders have low minimum credit scores, but Fundbox doesn't use your credit score at all to decide if you're creditworthy. Instead, Fundbox connects with your business checking account or your business accounting software. Then its proprietary algorithm (fancy!) will decide whether you get approved or not—no credit check required.
Low or nonexistent credit shouldn't keep you from getting an LOC. Just ask Fundbox.
How much does your credit score matter?
Fundbox may not do a credit check, but most lenders will. Particularly when you're a new business with no track record, your personal credit score can make or break your loan application. Learn more in our guide to how credit scores affect small-business loans.
Don't qualify for a business loan due ? Get a personal loan instead.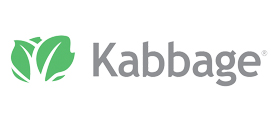 Kabbage
Kabbage offers a convenient, automated approval process, plus three different ways to access your new line of credit.
Busy business owners can't afford to waste time. Unfortunately, securing an LOC can get time consuming, between waiting to get approved and waiting to get funded. And if you don't have time for that? Maybe Kabbage is more your speed.
Kabbage (like Fundbox), uses an automated approval process that can answer your application within minutes, so you don't have to sit around and wait to hear back. After you get approved, Kabbage gives you three ways to draw on your LOC, so you can choose what works best for you. (If you choose PayPal, you can access funds almost immediately.)
If you're all about fast, easy, and convenient, we think you'll be all about Kabbage.
StreetShares: Best for longer repayment terms

StreetShares
While most lenders have LOC terms of one year or less, StreetShares gives you longer—up to three years—to repay your LOC.
Of course, sometimes it's nice to be able to take your time. Many lenders put you on tight repayment schedules, so even your largest draw from your LOC must be repaid within one year (or even less). But then there's StreetShares.
StreetShares has the longest repayment terms we've seen on startup lines of credit, with terms up to 36 months. That's three years, which can translate to lower monthly payments for you. Good deal, right? (Speaking of good deals, StreetShares guarantees to match LOC price offers from another lender—or it gives you a $100 Amazon gift card.)
With StreetShares's long repayment terms, time is on your side.
Alternative lenders vs. traditional lenders
You may have noticed that all our recommended lines of credit come from online lenders rather than traditional financial institutions. That's because banks usually have higher application requirements, so they work better for established businesses. Online lenders have more options for startups.
Grow your business today
Browse hundreds of loan options, custom-tailored to your business and budget needs, from a single, simple platform.
FAQS about startup lines of credit
What kinds of fees do lines of credit have?
Many lines of credit have origination fees. Some also charge an annual fee. You may also have cash advance fees or even monthly maintenance fees. Ask your lender to get the specifics for your line of credit.
Why get a line of credit instead of a business credit card?
There are a few reasons you'd want to apply for a business line of credit instead of getting a business credit card. First and foremost, LOCs are designed to make cash advances easy and affordable; credit cards usually have big fees for cash advances. And as we mentioned above, lines of credit tend to have lower APR than credit cards, plus longer repayment terms.
Generally speaking, lines of credit work best for larger working capital needs, like equipment purchases, bills, and business upgrades; a credit card works best for smaller business expenses, like staff lunches and office supplies.
When shouldn't I get a line of credit?
Some lenders will not work with businesses in certain industries (such as gambling, adult entertainment, and marijuana). You probably won't be able to get a business line of credit if you're in one of those industries, so you shouldn't waste time applying.
But for most businesses, the reasons they shouldn't get a business line of credit are the same as why they shouldn't get other types of financing: they can't afford it. If you can't budget to make payments on your line of credit (including the interest) then you'll just dig yourself into a (debt) hole you can't get out of. Make sure you can afford your LOC.
What lines of credit exist for more established businesses?
Our ranking of the best business lines of credit has options for businesses at various stages. But no matter what stage your business is at, we recommend Lendio as your first stop.
What other types of business financing should I consider?
Revolving lines of credit are great, but you've got plenty of other good financing options:
Term loans
Equipment financing
Invoice factoring
Business credit cards
Angel investors
Venture capitalists
Personal loans
The takeaway
A business line of credit provides a great, flexible way to finance your small-business startup, because a line of credit gives you more than just money—it gives you the cash resources you need to grow your business over and over and over again.
Get the most out of your line of credit by brushing up on how a business line of credit works.
Disclaimer
At Business.org, our research is meant to offer general product and service recommendations. We don't guarantee that our suggestions will work best for each individual or business, so consider your unique needs when choosing products and services.