What Is a Business Line of Credit?
If you're one of the 43% of small businesses with cash flow problems,1 you can use a business line of credit to make ends meet.
---
Even if you carefully balance your books, cash flow problems happen. Clients drag their feet on paying invoices, but you still need to pay your employees. Your office fridge breaks and makes a melted mess of the leftover ice cream from last week's employee birthday party, but you haven't budgeted for fridge repairs. Your supplier has a huge sale, but you won't have the working capital to take advantage of it until next month.
Business owners often experience these kinds of cash flow issues. If you're not prepared, they can pose a significant problem.
Fortunately, a business line of credit (LOC) can alleviate cash flow difficulties. Keep reading to learn all about how a line of credit can cover your business's short-term finance needs.
How a business line of credit works
A business line of credit provides business owners with a flexible form of financing. It functions as revolving credit—that is, you have a credit limit and can use and pay back funds on an as-needed basis. Unlike a loan, your line of credit will only be charged interest on the money you actually use.
For example, let's say you open a LOC with a credit limit of, say, $50,000. You'll draw money as needed—maybe $1,000 to purchase some deeply discounted inventory and maybe $30,000 so you can make payroll on payday. You'll pay interest on that $31,000, and you'll have $19,000 left to use. But if you pay back $10,000, you'll have $29,000 to use.
That probably sounds a lot like your credit card, but don't confuse the two. Both a business line of credit and a business credit card give you revolving credit with credit limits, payment schedules, and interest on what you use, but there are some key differences.
A business line of credit allows you to simply and cheaply get a cash advance, whereas credit cards often charge big fees for a cash advance. Likewise, credit cards generally have a higher APR than lines of credit. Plus, you'll almost always make monthly payments on your credit card, unlike the more flexible repayment schedule on a line of credit.
Business line of credit vs business credit card
| | |
| --- | --- |
| Business line of credit | Business credit card |
| Simple cash flow | Big fees for cash advances |
| Variable repayment schedule | Monthly payments |
| Lower APR | Higher APR |
Unlike a business credit card or term loan, a business LOC works best for taking care of large(ish) short-term credit needs, like making payroll or taking care of surprise expenses—more on those and other uses in a minute. But first, let's talk about why you'd want a business line of credit instead of a term loan.
The difference between a term loan and an LOC
Both a loan and a line of credit provide funds for your business needs, but the two work pretty differently.
With business loans, you get an up-front lump sum when you take out the loan. You repay that loan in its entirety, plus interest, over a set period of time. If you need more money, you'll have to apply for and take out another loan.
With a line of credit, you get a credit limit and then draw money against that limit on an as-needed basis. You make payments only on the money you've drawn (plus interest). As a form of revolving credit, you'll have continual access to more funds as you make payments. You spend, you pay back. Spend, pay back. Rinse, repeat.
A line of credit generally has a lower APR than a business loan of the same amount, and the maximum credit limit on an LOC tends to be lower than the maximum term loan amount. That's because terms loans and lines of credit have very different uses.
Grow your business today
Browse hundreds of loan options, custom-tailored to your business and budget needs, from a single, simple platform.
How to use a business line of credit
While you can use an LOC for just about anything, you probably shouldn't. Business owners should primarily use their line of credit for short-term expenses as a way to help with cash flow.
For example, if you've recently completed several big jobs for several clients, you might be expecting a big payday. Your bills, however, don't wait for accounts receivable. In cases of cash flow issues like these, you can use your line of credit to get the funds to pay your bills. Then, when you get that accounts receivable windfall, you can use it to pay back your LOC.
But that's just one of the many ways you can use an LOC to supplement your cash flow. You can also use it for purposes like these:
Make payroll
Handle surprise repairs and replacements
Purchase inventory or supplies
Ride out seasonal revenue shifts
Take advantage of limited-time opportunities
Best Business Lines of Credit
Just remember, reserve your line of credit for your short-term credit needs to cover gaps in cash flow.
For small, day-to-day expenses (think staplers, break room snacks, and team swag), you're better off using a business credit card. For big, long-term expenses (like real estate or fleet expansion), you'll want a term loan.
Keep in mind that the kind of short-term expenses you'll want a line of credit for often come up unexpectedly. Nobody plans for their cappuccino machine to explode or for their competitor to have a jaw-dropping going-out-of-business sale.
That's why you shouldn't wait until you already have cash flow needs to start looking at lenders. Get a line of credit before you need it. That way, you won't find yourself up a creek without a cash advance.
Aside from use as a short-term credit solution, a business line of credit helps build your business credit. Simply use your line of credit, then promptly pay it off. You'll build a solid credit history, which will help you avoid future difficulties getting a loan with bad credit.
Pro tip
According to the U.S. Small Business Administration, building business credit can boost your company's value, increase future credit opportunities, and keep your personal credit score safe.2
Rates, terms, and fees you should know
There are two primary categories of lenders for business lines of credit: traditional banks and online lenders. Traditional banks often offer more appealing conditions—lower APRs, longer terms, and higher limits—but young businesses may struggle to meet their more stringent application criteria.
Regardless of who you use as a lender, don't sign up for a line of credit without knowing all the important details. You'll want to pay particular attention to credit limits, interest rates, term length, and additional fees. These will vary from lender to lender, but we provide some rough estimates below.
Credit limits
Popular online lenders offer lines of credit that range from $2,000 to $250,000. Banks offer significantly larger lines of credit, but again, those will be harder to qualify for.
APR
You can think of APR (annual percentage rate) as your interest rate plus everything else—transaction fees, loan origination fees, late penalties, and pretty much any other costs. While an interest rate only reflects, well, interest, an APR should better reflect your actual yearly cost by factoring in your interest rate and those other fees.
Online lenders offer an APR from as low as 9% to as high as 99%, though typical rates range from 20% to 40%. You'll generally find lower APRs at a traditional bank—often between 5% and 13%.
Terms
Terms for a line of credit from an online lender can be as short as 12 weeks or as long as 36 months. Terms between 6 and 12 months are most common. Traditional banks offer longer terms ranging from one to five years.
Other fees
A business line of credit may come with other fees, such as an opening fee for the account. Most lines will have an annual fee. Some lines have a small cash advance fee. And some even have a monthly maintenance fee for unused lines. These fees will, of course, depend on your lender. Be sure you understand your fees and all conditions before signing.
How to get a business line of credit
As you'd expect from any form of business financing, you'll need plenty of documentation to get an LOC. Expect to produce your personal tax returns, business tax returns, financial statements, bank statements, and your personal credit history.
Once you have all that together, you can start talking with lenders.
Qualifying for an LOC
The precise qualifications for a line of credit will vary from lender to lender. As a rule, online lenders are more lenient. However, that leniency often comes with lower credit limits and higher interest rates.
Typically, you'll need to have been in business for at least six months and have an annual revenue of at least $25,000. Most lenders expect a credit score of at least 600. Of course, having the bare minimum in each category isn't likely to get great results. Revenue of $50,000 and a credit score of 700 will get you a lot further.
Best Business Line of Credit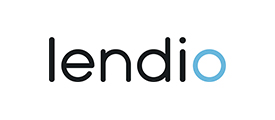 Lendio
You can compare line of credit offers from many different lenders on the Lendio business loan marketplace.
Keep in mind that some lenders discriminate based on business size. They might not lend to home-based businesses or businesses with fewer than three employees. If that's your business, you might have to look a little harder for a lender.
If you don't qualify for a business line of credit, consider microloans. While they don't have identical uses, there is some overlap, and microloans tend to have less-strict lending qualifications.
Collateral and personal guarantees
To get a large line of credit (over $100,000), you'll likely need to produce some form of collateral, such as equipment, assets, or real estate. Smaller lines generally don't require collateral, but they may require a personal guarantee.
Definition
Personal guarantee: a borrower's written agreement to accept personal liability for repayment, including pledging personal assets in the case of default.
A personal guarantee obviously poses a risk to you as the borrower. To reduce that risk, negotiate specific terms for the personal guarantee—specify a time limit, for example, or specify assets.
Better yet, shop around for a lender who won't require a personal guarantee. Many lenders will forego a personal guarantee if you have solid business credit already. Likewise, some lenders won't ask for a personal guarantee if you seek a low credit limit.
Credit reductions and call ins
As with all credit, borrow wisely. If you fail to make payments, your line of credit could be called in, meaning your lender closes the lines and requires full payment within a short period of time.
Even if you pay promptly, a drastic reduction in business revenue could lead to a lowering of your credit limit. According to the National Small Business Association, around 10% of small-business owners have an LOC called in, and 29% experience credit limit reductions.3
The XXX factor
While lenders mostly care about things like your revenue and credit score, some lenders won't extend lines of credit to certain industries. If your business falls in the gambling, adult entertainment, or marijuana industries (among others), you'll have a harder time finding lenders.
Even outside those categories, certain industries pose more risk to lenders, making it harder for you to get financing. Seasonal businesses, for example, may struggle to find funding—so don't expect to easily get a line of credit for your Christmas tree lot or  Halloween costume store.