What Is an EIDL Loan? COVID-19 Disaster Loans Explained
Whether your business was struck by the effects of COVID-19, a flood, or some other disaster, the US Small Business Administration (SBA) can help. 
Its Economic Injury Disaster Loans, or EIDL loans, offer working capital to help businesses recover from all kinds of disasters. Best of all, these disaster loans come with super-low interest rates, making them excellent loans for all kinds of businesses.
In this guide, we'll tell you more about how the EIDL program works and how to submit an EIDL application (for both COVID-19 loans and others) so you can get the disaster assistance your business needs.
Economic Injury Disaster Loan 101
Low interest rates
Long repayment terms
Moderate borrower requirements
Long funding times
No loan forgiveness
As we've said, Economic Injury Disaster Loans are a type of working capital offered by the SBA.
Note that EIDL loans are actually just one type of SBA disaster loan. (There are also physical disaster loans, home and personal property disaster loans, and Military Reservists Economic Injury Disaster Loans.) They're designed specifically to help businesses weather the economic effects of a disaster.
What kind of disasters, you ask? Well, the SBA issues disaster assistance in response to many kinds of disasters, from pandemics to tornadoes to droughts.
And no matter the disaster, your EIDL loan will come with a few big perks (like pretty much all SBA loan options do). You won't have to pay much in interest, you'll get a long time to repay your loan, and you won't have to meet super strict borrower requirements―all of which make EIDL loans ideal for businesses trying to get back on their feet. 
But let's get more specific and talk about specific SBA EIDL loans.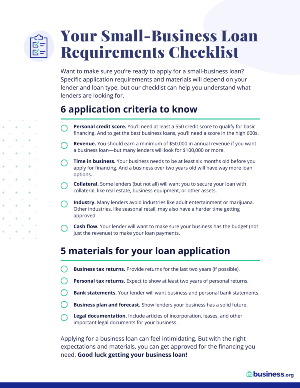 Applying for a small-business loan soon?
Our free checklist can help you understand what lenders are looking for.
Since March 2020, the SBA has offered Economic Injury Disaster Loans to businesses affected by the coronavirus pandemic.
This COVID-specific loan program comes with its own rules and rates. 
COVID-19 EIDL loans max out at $500,000, which makes them smaller than some other kinds of EIDL loans.
COVID-19 EIDL loan details
| | | | | |
| --- | --- | --- | --- | --- |
| Loan size | APR | Repayment term | Application deadline | Learn more |
| Up to $500,000 | 2.75%–3.75% | 30 yrs. | Dec. 31, 2021 | Apply Now |
Data effective 4/14/21. At publishing time, pricing is current but subject to change. Offers may not be available in all areas.
These loans come with set interest rates and fees. In this case, that means a 2.75% APR (annual percentage rate) for nonprofits and a 3.75% APR for for-profit businesses. Either way, those rates are very, very low. (For comparison, even the best bank loans often have starting interest rates around 5%.)
Once you've been approved for your COVID-19 disaster loan, you get up to 30 years to repay it. Again, that's a generous repayment term, since many business loans come with terms of 10 years or less.
All that sounds pretty good, right? Well before you submit your loan application, remember that you have to use a COVID-19 EIDL loan on eligible expenses. 
An eligible expense would be a cost that you normally could have paid, if only the disaster hadn't gotten in the way. These costs can include paying debts and everyday operating expenses. If you want more specifics, the SBA offers these expenses as examples:
Employee benefits coverage
Rent and utilities payments
Debt payments (including loan payments)
Still interested in an EIDL loan? Keep in mind that you have to meet a few basic borrower qualifications.
For the most part, these are pretty simple. For example, your business needs to be real, and it needs to have been around before COVID-19. You also need to be a US citizen or permanent resident.
There are some other disqualifying factors though. If you have an open bankruptcy, say, you'll get rejected. Likewise, felonies and misdemeanors in the last five years can disqualify you. And if you owe child support (more than 60 days delinquent), that will get your application declined too.
You also have to meet some basic credit qualifications. The SBA doesn't actually list specific credit requirements, though it has noted that the credit score required for EIDL loans is lower than the required score for other kinds of SBA loans. We've seen reports that the SBA is accepting scores as low as 570―which means even borrowers with poor credit can qualify.
Finally, depending on how big of a loan you want, you may have to offer up collateral and a personal guarantee. Loans over $25,000 require collateral, and loans over $200,000 require a personal guarantee.
If all that looks good to you, then you can go ahead and submit an EIDL application.
Unlike other types of SBA loans, EIDL loan applications go straight to the SBA itself―not through a lender. You can fill out the SBA form on its website. (Expect it to take around two hours or so.)
Remember, EIDL loan program applications are due by December 31, 2021. We don't suggest procrastinating, though. SBA loans usually take a long time to get approved and funded, and EIDL loans are no exception. 
The SBA says you should expect the EIDL loan funding process to take at least 21 days. The sooner you apply, the sooner you can get your loan.
We've told you most of the important details about COVID-specific EIDL loans, but we still need to talk about EIDL advances and grants.
For a while, the SBA was offering advances on EIDL loans. Businesses could get up to $10,000 as an advance grant. You didn't even have to get approved for the EIDL loan to get your grant (so you could get your emergency grant money fast). And best of all, these EIDL grants didn't have to be repaid.
Unfortunately, funds have run out for the EIDL Advance program. For most borrowers, there's no way to get an EIDL grant anymore. Sorry to be the bearer of bad news.
The exception? Some businesses can now get a Targeted EIDL Advance. (This program was created in December 2021.) 
These funds go specifically to businesses in low-income communities. And as with prior EIDL grants, you get up to $10,000 as a forgivable advance.
If you qualify for these new targeted EIDL grants, the SBA will reach out to you directly. It's not something you can apply for.
Best Small-Business Loans
Now that we've covered all the details about the COVID-19 EIDL loan program, you may be wondering how it compares to loans through the Paycheck Protection Program, or PPP loans.
Another type of COVID-19 relief loan, PPP loans were created by the 2020 CARES Act. These loans are designed mostly to cover payroll costs (and some other eligible expenses). They come with a set 1% interest rate, repayment terms of up to five years.
The big deal with PPP loans, of course, is loan forgiveness. PPP loans can be entirely forgiven, so you don't have to repay them―if you use them for eligible expenses.
In comparison, EIDL loans come with higher interest rates (but still low ones!) and slightly more flexible eligible uses. But EIDL loans don't have anything comparable to PPP loan forgiveness. You have to repay your EIDL loan in full (except for any EIDL Advance amount).
For more details on how PPP loans and EIDL loans compare, check out our guide to EIDL vs. PPP loans.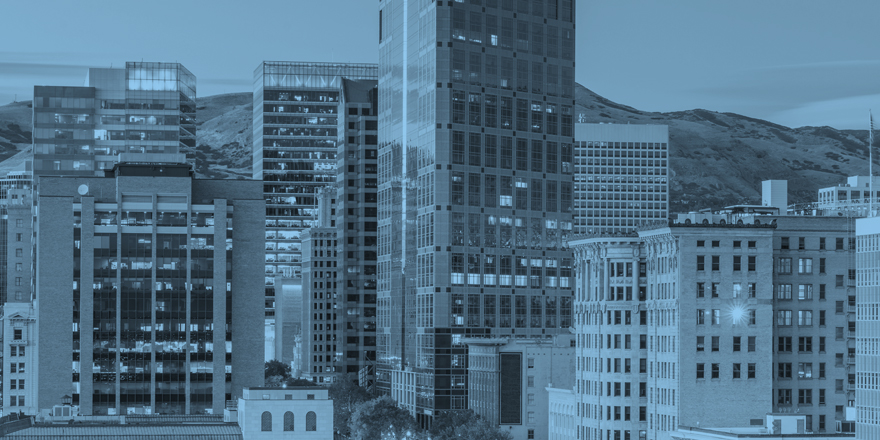 Browse hundreds of loan options, custom-tailored to your business and budget needs, from a single, simple platform.
Other types of EIDL loans
As we said earlier, COVID-19 EIDL loans are just one type of Economic Injury Disaster Loan. The SBA offers way more Economic Injury loans for many other kinds of disasters.
To qualify for these other disaster assistance loans, your business has to be in a declared disaster area (which you can check on the SBA website). These areas are often at a state or even county level, so you will want to verify your business's eligibility.
The specific loan details can vary from disaster to disaster, but SBA EIDL loans all follow some basic rules. They max out at $2 million, have APR of 4% or less, and give you up to 30 years to repay your loan. (Disaster loans don't charge prepayment penalties, so you can repay your loan as quickly as you want.)
General SBA EIDL loan details
Data effective 4/14/21. At publishing time, pricing is current but subject to change. Offers may not be available in all areas.
As with COVID-19 EIDL loans, you'll have to meet some borrower requirements. Generally this means having good enough credit, being unable to get working capital elsewhere, and offering collateral for loans over $25,000.
And again, you'll apply for these loans directly through the SBA website―not through a lender.
Economic Injury Disaster Loan FAQ
Do EIDL loans qualify for loan forgiveness?
No, COVID-19 EIDL loans don't qualify for loan forgiveness. 
If your business got an EIDL grant or advance, you don't have to repay that amount. You do have to repay the rest of your loan though.
Are EIDL Advance grants still available?
All funds for the initial EIDL Advance program have been used. The SBA is now offering Targeted EIDL Advances to businesses in some low-income communities. If you qualify for one of these targeted advances, the SBA will let you know.
What is the maximum EIDL Advance grant amount?
EIDL Advances and Targeted EIDL Advances max out at $10,000 per business ($1,000 per employee).
As a small-business owner, you hope disaster won't hit your business. But if it does, the SBA's Economic Injury Disaster Loans can help you get through it. Eligible applicants can get working capital to help their businesses survive and recover.
And fortunately, EIDL assistance takes the form of affordable loans with long repayment terms. So while the EIDL program doesn't qualify for loan forgiveness, it still offers a very affordable way to help your business get through.
Just remember that the EIDL application and funding process can take a while. So if you want an EIDL loan, apply on the SBA website as soon as possible.
EIDL loans are just one of the SBA's affordable working capital programs. Learn more about other loan options in our guide to the types of SBA business loans.
Disclaimer
At Business.org, our research is meant to offer general product and service recommendations. We don't guarantee that our suggestions will work best for each individual or business, so consider your unique needs when choosing products and services.