5 Best Business Loans for Bad Credit in 2020
---
In 2015, 27% of small businesses surveyed by the NSBA claimed that they had difficulty getting enough funding.1 Fortunately, even if you have bad credit, there may still be financing options available to you.
Last Updated: 1 month ago
We updated this ranking with current information about loan options, pricing, and requirements. Based on that updated data, we changed our rankings a bit—Fundbox moved from fourth to second place, with Kabbage and QuarterSpot taking the third and fourth positions, respectively.
Whether you're looking to hire more staff, expand your services, or stock up on inventory, small-business loans can help entrepreneurs fuel growth and obtain working capital. However, if you have poor credit, you may face difficulty when getting a small-business loan from a traditional funding source.
Fortunately, there are three different types of loans that are easy to qualify for with bad or no credit:
Merchant cash advances: If you're a small-business owner who needs capital immediately, a merchant cash advance (MCA) may be for you. With an MCA, financing companies advance capital in exchange for a percentage of your daily credit card sales. Although this is a popular choice among small-business owners with bad credit, it's an expensive option due to the high MCA interest rate.
Invoice factoring: If you often invoice clients, you most likely understand the frustration of delayed payments. Fortunately, there's a solution for this: invoice factoring. Otherwise known as "accounts receivable financing," invoice factoring helps businesses fund expenses. They simply sell their unpaid invoices to the lender. The influx of cash allows business owners to meet payroll, expand their business, and pay operating bills on time each month.
Equipment financing: Equipment financing covers loans specifically designed to fund the purchase of new or used equipment for your business. This equipment may include vehicles, computers, machinery, and more.
If a company offers these types of loans, it's certainly worth considering.
When applying for these small-business loans, there are various requirements to obtain financing. Lenders look at income and cash flow, industry, collateral, credit score and history, and current debt. If your personal credit is weak, you may be able to secure a loan based on the strength of other areas.

Since small-business financing is such a broad topic, this is just one part of our small-business loan series. After this review, you should be more familiar with our five picks for the best bad credit business loans and understand which loan company best fits your needs.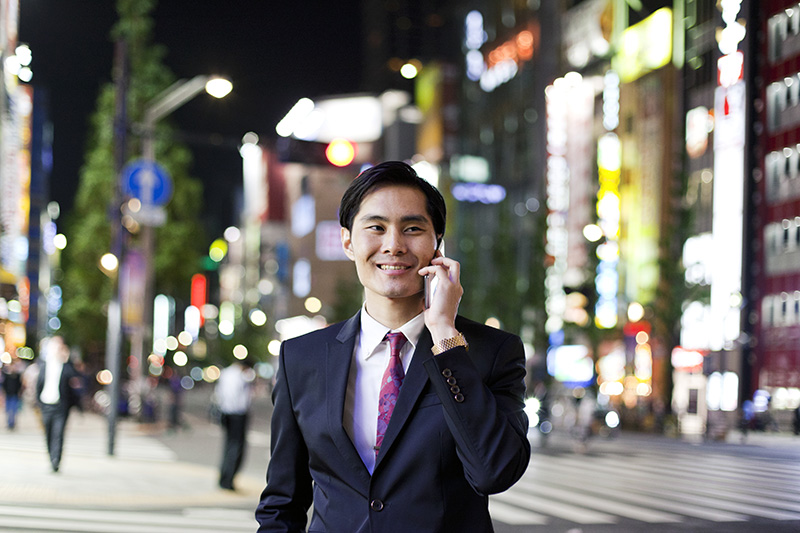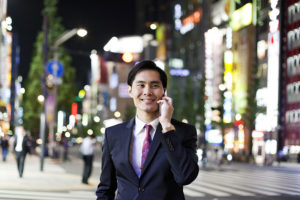 Best bad credit business loans compared
Data effective 11/12/19. At publishing time, amounts, rates, and requirements are current but are subject to change. Offers may not be available in all areas.
Fast funding approval
Multiple loan options
Minimum credit score requirement of only 550
Fewer options for businesses under six months old
Rather than providing the loans directly, Lendio serves as a matchmaker between businesses and lenders. Its online marketplace collects loan options from a network of over 75 business funders, including Kabbage, AMEX, and Enova. Lendio does most of the heavy lifting for you, presenting you multiple offers, so you can rest assured you aren't missing a better opportunity. Plus, it's free to use. Lendio collects its revenue from partner lenders not its customers.
Lendio does most of the heavy lifting for you, presenting you multiple offers, so you can rest assured you aren't missing a better opportunity.
As with any loan, you'll pay an interest rate or fixed fee, but that money goes to your lender rather than Lendio. And as a bonus, Lendio impressed us with a reputation of dependable customer support and a fast and easy application process.
For the best chance of getting approved, business owners must be in operation for at least six months, pull in a yearly revenue of a minimum $50,000, and have a credit score of 550 or higher. Keep in mind that a 550 credit score is pretty low—it's considered subprime, and after seeing it, most lenders would deny funding. But even if you have less-than-perfect credit, Lendio will still match you up with a lender. Really, no matter your credit score, Lendio should be your top choice.
Automated approval process
Fast funding opportunities
Flexibility for extremely low credit
$100,000 borrowing limit
Limited software and bank accounts compatibility
Short 12-week repayment plans
Fundbox offers a variety of loans for every type of business, including woman-owned and minority-owned businesses. With fast funding times and easy qualifications, Fundbox is a great option for small-business owners with poor credit. If you're a well-established business, you might want to look at different financing options.
However, if you don't qualify for financing from a traditional source, Fundbox is worth considering. To qualify for financing, borrowers need to be in business for at least three months, have a minimum annual revenue of $50,000, have a personal credit score of at least 500, and have a business checking account or compatible accounting software.
Although Fundbox doesn't charge maintenance fees, origination fees, or termination fees, be prepared to experience late fees if you miss your weekly payment. Since Fundbox loans have to be paid back in 12 or 24 weeks, the monthly payments can be higher than other lenders, which can place stress on a small business.
Grow your business today
Browse hundreds of loan options, custom-tailored to your business and budget needs, from a single, simple platform.
Quick loan approval
Lower monthly payments rather than weekly
Multiple options for capital withdrawal
High annual rates
No early payoff options
If you value painless approval processes and easily accessible funds, Kabbage might be the funding option for you. Kabbage offers exclusively lines of credit. To qualify for Kabbage loans, you must be in business for at least one year and bring in a minimum of $50,000 per year.
Perhaps the most appealing feature of Kabbage is its slick, user-friendly platform. Not only is its application process quick and easy to use, it's also completely free to apply. Kabbage also gives you several routes for accessing your capital, including a mobile app, an online dashboard, and a physical Kabbage Card.
On the negative side, however, there are some customer complaints of expensive monthly payments and high annual percentage rates.
Don't qualify for a business loan? Get a personal loan instead.
QuarterSpot: Best for fast funding
Early payoff options
Minimal effect on credit
Extremely fast funding
No loans for those who filed business or personal bankruptcy in the past two years
High borrowing costs
Although QuarterSpot doesn't have the same recognition as the other online lenders on our list, it has a leg up on its competition for a couple reasons. First, it offers swift approvals—you can get approved in as little as 24 hours. Second, it only performs a soft pull on your credit, which won't affect your score. To fully understand the strength of your business and determine if you're approved or not, QuarterSpot uses a secure login to view bank account transaction data. And you must be in business for at least one year and have a monthly income of $16,000.
While it's a solid lender for businesses with bad credit, it has some weak spots. QuarterSpot requires a personal guarantee that puts your own assets on the line if you default on the loan. And if you've had a business or personal bankruptcy in the past two years, don't even think about applying. Plus, the loans are expensive and have to be repaid within a short amount of time, so QuarterSpot isn't for all business owners. However, it's worth considering if you have a low credit score and need capital fast.
Options for business owners from all walks of life
Credit score flexibility
Funding opportunities for brand-new businesses
Slow approval times
Somewhat invasive application process
This nonprofit lending company came together in 1961 and started offering loans in the US in 1991. It works with low-income and disadvantaged individuals that typical lenders won't. Since it's so flexible, it's an ideal choice for people with bad credit or no credit. Accion has a global reach, and it serves nearly all states in the US, so you're likely to get the help you need to bolster and grow your business. Accion also provides loans for veteran-, minority-, and women-owned businesses.
While Accion's approval process is more personalized than other lenders, it's not the fastest. In fact, it can take up to two business days to know if you've been approved or not. Plus, we saw some complaints that Accion asks for an invasive amount of personal information during the application process.
Other bad credit business loan options
LendingClub
LendingClub is a good fit for businesses that are financially established with a history of responsible borrowing. It offers longer-term loans to give business owners lower payments. Unlike other online business loans, you don't need to provide collateral for loans less than $100,000 or send financial projections. However, you must be in business for at least a year and bring in at least $50,000 annually.
OnDeck
OnDeck offers competitive costs, unique incentives, and flexible loan options. Unlike other companies on our list, OnDeck gives its customers flexibility by providing both term loans and lines of credit. And thanks to its advanced algorithm, approval decisions can take only minutes. If approved, customers will receive funds in as little as 24 hours.
Fees will differ according to your company's cash flow and credit score, but the lowest annual interest rate is 9.99%. It's also worth noting that OnDeck rewards repeat customers with significant discounts. Also, you'll need to plan on either a daily or weekly repayment schedule, so make sure you're okay with frequent, smaller payments.
Funding Circle
Consider Funding Circle if you have a decent credit score and are in the market for a loan of at least $25,000. While Funding Circle doesn't require a specific amount of revenue, you must be in business for at least two years and have a credit score of 620. If you're approved for a small-business loan, you'll receive funds within five days. Customers can choose loan lengths from six months to five years, and there's no prepayment penalties. Besides interest and an origination fee, Funding Circle has few additional charges.
Since Funding Circle is one of the more stringent online lenders, it targets large, established businesses. If you're a startup or small business with a weak growth trajectory, consider other options.
SMART Box
SMART Box was launched by OnDeck, CAN Capital, and Kabbage to help streamline the online loan process. It's a capital comparison tool that helps borrowers understand the cost of its small-business financing. The tool provides a table of standardized pricing comparisons and explanations, including the total cost of capital and the annualized percentage rate, so business owners can get a more in-depth look at their funding options. Currently, SMART Box has three versions for term loans, lines of credit, and merchant cash advances.
StreetShares
StreetShares offers several types of loans for small businesses, including term loans, invoice factoring, and lines of credit. Its community-based lending strategy works by matching borrowers with investors who share similar attributes, such as being a military veteran. StreetShares also has lax borrowing standards. Companies who have been in business for one year and bring in $75,000 in annual revenue will most likely be approved.
Fun fact
StreetShare's CEO, Mark Rockefeller, and president, Mickey Konson, started the company to help veterans finance their small businesses and avoid lending traps.
Small-business loan FAQs
What qualifies as bad personal credit?
FICO defines bad credit as 300 to 600. Here is a comprehensive look at credit scores:
Credit score ratings
| | |
| --- | --- |
| Credit score tier | FICO credit score |
| Excellent credit | 750 + |
| Good credit | 700–749 |
| Fair credit | 650–699 |
| Poor credit | 600–649 |
| Bad credit | Below 600 |
Can you build business credit without personal credit?
As long as your business is a separate legal entity from yourself, such as an LLC or corporation, you can build your business's credit separately from your personal credit. However, it takes some hard work, patience, and dedication. Plus, it's a lot easier if you have a strong personal credit history to back up your business.
Best Loans for Businesses with Bad Credit
How do you establish or improve your credit?
Building credit can be a tricky task.Fortunately, there are several tools that can help establish or improve your credit, including secured credit cards, co-signed loans, and credit-building loans. Practice the following credit habits to build your score and show online business lenders you're creditworthy:
Make payments on time
Keep your credit utilization low
Avoid opening too many accounts
Check your credit reports annually
If you get discouraged, remember that building a good credit score takes time.
How can business owners increase their chances of getting funding?
If you can't wait six months to a year to improve your credit score, consider getting a credit partner to help you secure funding. And take note that cash flow and collateral coverage are essential to any small-business loan approval.
Not sure which type of financing you need? Find out below.
The takeaway
Getting approved for a business loan with a less-than-stellar credit score is a challenging task. But that shouldn't deter you from living out your entrepreneurial dreams. Fortunately, the microlending organizations on this list can provide an alternative path to build your business. Keep in mind, however, that your interest rate and other fees will be more expensive.
Overall, we think Lendio is the best choice for most businesses with poor credit. However, your own unique needs and preferences as a small-business owner will influence which small-business loan company will work for you.
If you prefer a different online loan company that we didn't include above, let us know! Comment below to help us improve our recommendations.
Disclaimer
At Business.org, our research is meant to offer general product and service recommendations. We don't guarantee that our suggestions will work best for each individual or business, so consider your unique needs when choosing products and services.
Sources
National Small Business Association, "2015 Year-End Economic Report"