5 Best Business Loans for Bad Credit in 2020
---
You don't need a 750 credit score—or even a 600—to qualify for these bad credit business loans.
Last Updated: Less than 6 months
Small businesses can now receive government aid to meet payroll through the Paycheck Protection Program. The program costs $349 billion of the $2.2 trillion stimulus package and allows small businesses to receive money totaling 250% of their average monthly payroll in 2019.
The loans max out at $10 million and can be used at the discretion of the business. The loan can be forgiven, however, if certain requirements are met. If no employee is compensated above $100,000 and at least 75% of the money goes to paying workers, the entire loan may be forgiven.
Loans that are not forgiven must be repaid in two years at a 0.5% interest rate after six months of interest deferment.
The only way to apply for these loans is through an SBA authorized lender
. Applications open on Friday, April 3, and close on June 30. The application consists of a two-page form in addition to required documentation.
To see if you qualify,
apply at a Paycheck Protection Program authorized lender
.
Less than 6 months
Is your business in an area affected by COVID-19? While we still recommend the loans below, you should know that you may qualify for special disaster loans from the U.S. Small Business Administration (SBA). If you do, you can get up to $2 million at a 3.75% rate. It probably won't fix all your problems, but hopefully it can help. You can learn more and apply on the
SBA website
.
Less than 6 months
We overhauled our rankings based on current rates and qualifications. As part of this overhaul, BlueVine is now in our top five recommended lenders. We also added several honorable mentions to our list, so you have even more choices for bad credit business loans.
Worried bad credit is going to keep you from getting a small-business loan? Well, don't give up hope just yet. While you may not qualify for the best terms and the lowest rates, you can still get financing as a business owner with a less-than-perfect credit score.
In fact, we've found the best lenders and loans for business owners with poor credit. Some of these lenders simply accept lower credit scores, while others don't perform a credit check at all. Our rankings include everything from microloans to invoice financing to lines of credit, so you're sure to find the right financing for your cash flow needs.
Your credit and business financing
Stick around after our reviews for a brief guide to how your credit affects your financing—and how you can improve your credit score.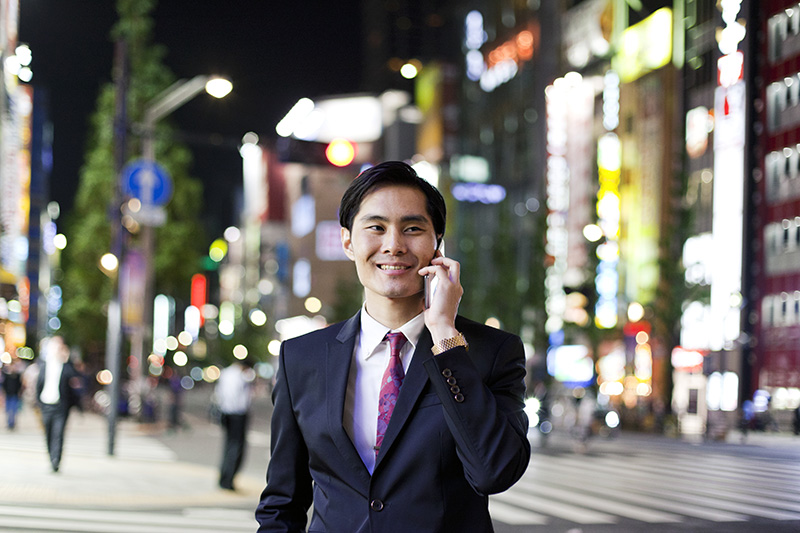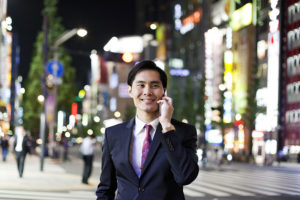 Best bad credit business loans compared
| | |
| --- | --- |
| Company | Min. credit score |
| Lendio | 550 |
| BlueVine | 530 |
| Fundbox | 500 |
| Kabbage | 540 |
| Accion | 575 |
| Kiva | N/A |
| PayPal Working Capital | N/A |
| Square Capital | N/A |
| Stripe Capital | N/A |
Data effective 01/17/20. At publishing time, amounts, rates, and requirements are current but are subject to change. Offers may not be available in all areas.
Fast application
Wide variety of funding and lenders
Personalized guidance and expertise
High interest rates on some loans
Reports of hard credit inquiries
To understand why we like Lendio so much for bad credit loans, you need to understand what Lendio is and what it isn't.
Lendio isn't a direct lender—it's a lending marketplace. So when you apply to Lendio, it uses your information to hook you up with the best loans you can qualify for (but it doesn't actually extend those loans itself). That means you can compare offers and make sure you're getting the best loans with the best rates for your situation.
And good news: Lendio works with many of the lenders on this list (including BlueVine, Fundbox, and Kabbage), so you won't miss out on your chance to get a loan from them—you'll just have an easier time comparing your options.
With one application going to many lenders, we think Lendio is the obvious first stop for most business owners with bad credit.
BlueVine: Best for larger loans
Simple, quick process
Low credit score requirements
Large loans available
Limited availability in some states
Potentially large fees
Invoice financing is often a good way for business owners with bad credit to borrow money from unpaid invoices. And with BlueVine's invoice financing, you can get up to $5 million.
What is invoice factoring?
Technically, invoice factoring isn't a loan. Instead, you're selling your invoices, at a discount, to your lender. They'll give you a percentage of the invoice, and then they'll collect the full invoice amount from the client.
Now, we'll be straight with you: with poor credit, you're unlikely to qualify for a $5 million loan. Your credit limit will likely be much, much lower. But there's still a good chance that BlueVine invoice factoring, with its higher maximum loan size, will give you larger loan amounts than a lender like Fundbox will (which has a $100,000 maximum, period).
So if your business uses invoices and you want a larger loan, BlueVine might be just the lender for you.
Fundbox: Lowest credit requirement
Automated application
Low approval requirements
Fast funding
Low maximum loan amounts
High APR
Bad credit is a spectrum. If you happen to fall on the lower end of the spectrum, you may want to start your funding search with Fundbox. It has the lowest credit requirement of any of our recommended lenders.
(Our honorable mentions don't perform any credit checks, but they're also niche enough lenders that they won't work for most businesses.)
Fundbox requires borrowers to have only a 500 credit score to qualify for one of its lines of credit. And it's flexible with other requirements too. Businesses as young as three months old can qualify for a Fundbox loan, and you need only $50,000 in annual revenue to be considered. Of course, your odds of approval (and your credit limit) will improve if you exceed those requirements.
Even so, Fundbox's ultra-low credit requirements and other low loan application criteria make it accessible to many business owners with bad credit.
Multiple ways to access funding
Fast, automated approval process
Low credit requirement
High rates and APR
Confusing fee structure
Need funding ASAP? Don't worry; you can still get money quickly, even with bad credit. Just take a look at Kabbage.
Kabbage has an automated approval process, so you can get approved for a line of credit in less than 15 minutes. But fast approval doesn't matter much if you can't access your funds. Fortunately, Kabbage gives you three ways to get your money (PayPal, checking account deposit, or Kabbage Card). Depending on what method you choose, you can get your money in just a few more minutes.
So if you need a lender that can overlook your credit score and that takes "as soon as possible" very seriously, Kabbage might be right for you.
Accion: Best for startups
Up-front cost and fee information
Low starting rates
Excellent customer service
Exclusive borrower preferences
Secured loans only
Most lenders care more about your numbers (credit score, revenue, etc.) than they care about you. Accion, however, is a nonprofit lender that does care about you and your unique story, making it a good bet for startups.
Accion uses an unusual, lengthy application process. During that process, it will want to hear all about what makes you and your business unique. Sure, it will also look at those pesky numbers, but you'll get a chance to justify why you deserve a loan. As more online lenders turn to automated approval, Accion's person-first approach stands out. Just know that Accion's process takes a long time, and loan amounts are often small.
Even so, Accion's desire to hear your story could give your startup a chance at funding—despite your bad credit.
Grow your business today
Browse hundreds of loan options, custom-tailored to your business and budget needs, from a single, simple platform.
Honorable mentions for bad credit business loans
Kiva: Best for microloans
Kiva, another nonprofit lender, doesn't perform any kind of credit check as part of your application. Even better, you don't pay any interest on Kiva business loans. So why isn't this lender higher on the list? Well, Kiva loans max out at $10,000—too low for many working capital needs. Plus, Kiva's unique funding model takes at least one month to get you money, which can be too long of a wait for some businesses.
But if you can spare the time, Kiva's microloans are worth waiting for.
PayPal Working Capital: Best for PayPal users
If you make at least $15,000 a year in PayPal sales, you might qualify for a PayPal Working Capital loan—no credit check needed. These loans work a lot like merchant cash advances, meaning PayPal will take a percentage of your sales to repay the loan.
The rates can get high, but it's a convenient way to get financing without worrying about your credit.
Square Capital: Best for Square users
Square Capital works just like PayPal Working Capital: Square approves your loan based on your Square sales, not your credit score. Once you get a loan, Square automatically takes a percentage of your future Square sales until you repay the loan.
Again, the rates aren't great, but Square Capital may be more accessible than a traditional business loan. (Our Square Capital review offers a deep dive with more details.)
Stripe Capital: Best for Stripe users
Stripe Capital operates just like PayPal Working Capital and Square Capital. If you make enough sales via Stripe, you can get approved for a Stripe Capital loan without any kind of credit check.
Stripe is pretty cagey about the costs of its loans, but you should expect high fees (as you would with any merchant cash advance).
Credit reporting
PayPal Working Capital, Square Capital, and Stripe Capital don't report to credit bureaus. So getting a loan from them won't hurt your credit score—but it won't help it either.
Don't qualify for a business loan? Get a personal loan instead.
Business loans and bad credit
Now you know about your best financing options for getting a business loan with a bad credit score. But before you go, let's make sure you understand why your credit score matters, how it affects your financing, and what you can do to improve it.
Why your credit score matters to lenders
Lenders don't lend money to businesses out of the kindness of their hearts—they want to get paid back (and then some).
That's why they look at your credit score. Lenders need to make sure you're trustworthy (or creditworthy, more specifically), and your credit score is one indicator they use. If you have a habit of paying back what you owe, you're likely to have a good credit score. But if you have a track record of missing payments or you've defaulted on loans, that history will be reflected in a worse credit score (and in your credit report).
In other words, lenders use your personal credit score to figure out whether or not you'll repay your loan—and whether or not they should lend to you in the first place.
What type of lenders?
Most of our recommended loans for poor credit come from online lenders, but your credit report will still matter to banks, credit unions, peer-to-peer lenders, etc. In fact, it might matter more.
How your credit score affects your financing
Your credit score can affect both your chances of getting funded and the conditions of the funding you get.
Put simply, if you have a high credit score, you are more likely to get approved for loans. If you have a low credit score, you are less likely to get approved.
Even if you do get approved, your credit score can affect things like your loan amount and your interest rate. With a higher score, you're more likely to qualify for higher loan amounts, lower interest rates, and more favorable repayment terms. But if you have a lower score, lenders might worry about your ability to repay a loan—which means they'll give you a lower amount, lower rates, and shorter repayment terms.
So of course you want a higher credit score. But how do you get there?
What type of financing?
This article may be focusing on installment loans, lines of credit, and merchant cash advances, but your credit score can also make a difference when you apply for a business credit card, a personal credit card, or personal loans.
How to improve your credit score
Unfortunately, you won't find many quick fixes for your credit. But with some patience and some good habits, you can improve your credit over time. Here are some best practices for building credit:
Make payments on time
Keep your credit utilization low
Avoid opening too many accounts
Check your credit reports annually
Again, it may take time to see results. (Think a few months at minimum, and likely longer.) But don't worry—you can do it. We believe in you.
Building your business credit score
Your personal credit isn't the only thing that matters to lenders. They may also look at your business credit rating—so you should work on building business credit too.
FAQs about bad credit business loans
What qualifies as bad personal credit?
According to the official FICO definition, a bad credit score falls between 300 and 600. (Of course, people sometimes say they have "bad credit" when they mean they have a lower credit score than they'd like.)
Here's the full breakdown of FICO credit ratings:
Credit score ratings
| | |
| --- | --- |
| Credit score tier | FICO credit score |
| Excellent credit | 750 + |
| Good credit | 700–749 |
| Fair credit | 650–699 |
| Poor credit | 600–649 |
| Bad credit | Below 600 |
Can I get a business loan if I have a 500 personal credit score?
Yes, it's possible to get business financing if you have a 500 credit score—but it might be a challenge, and you'll probably pay higher rates than borrowers with good credit.
Fundbox, Kiva, PayPal Working Capital, Square Capital, and Stripe Capital (all reviewed above) offer funding to business owners with a 500 credit score—assuming, of course, that you meet other loan application criteria, like minimum revenue or time in business.
What is the minimum credit score requirement for a business loan?
There is no minimum credit score requirement to get a business loan, but you'll have a much easier time qualifying if you have a score over 600 (and preferably higher).
That being said, individual lenders often do require a minimum credit score from borrowers. Most banks require at least a 680 to qualify for a traditional loan. Likewise, the minimum score to qualify for an SBA loan is 650.
So if you have a 550 personal credit score, you will have limited choices. But between lenders with low credit requirements and lenders that don't check credit, you do have some potential options.
How can I get a loan if I have terrible credit?
You have a few options for increasing your chances of getting a business loan with terrible credit:
Ask someone with good credit to cosign on your loan
Secure your loan with valuable collateral
Apply with a lender that doesn't do credit checks
You'll also have an easier time getting a business loan with bad credit if you can offer high revenue and a stable, established business.
And of course, one of the best ways to improve your odds is to improve your credit score. It will take time, yes, but it's worth working on.
What types of business loans are best for bad credit?
If you have bad credit, business financing options like equipment financing, invoice financing, and merchant cash advances will probably be your best bet.
Because these loans require collateral (whether that's the equipment you purchase, your invoices, or a percentage of your credit card sales), they're often easier to qualify for than traditional term loans.
You may also qualify for some short-term loans and lines of credit, like the ones offered by Fundbox and Kabbage.
Like we said, your less-than-perfect credit doesn't have to be a dealbreaker when it comes to funding your business. The business lenders above will work with you even if you have a bad credit score.
So go ahead, borrow from one of these lenders and work on improving your credit score over time. With any luck, you'll end up with good credit that can qualify you for the best small-business loans.
But in the meantime, we hope our rankings of bad credit business loans help you get the working capital you need.
Bad credit loans often come with higher rates—so make sure you understand what you'll be paying by checking out our guide to APR.
Disclaimer
At Business.org, our research is meant to offer general product and service recommendations. We don't guarantee that our suggestions will work best for each individual or business, so consider your unique needs when choosing products and services.