Fundbox Review 2021: Lines of Credit―Even for Fair Credit
Fundbox has flexible borrower requirements, making its lines of credit accessible to more business owners.
Last Updated: 4 months ago
Fundbox made some changes to its borrower requirements, raising the minimum credit score, revenue, and time in business for business owners. As a result, Fundbox is no longer our favorite lender for bad credit, and it now has a slightly lower rating. Fundbox still has flexible borrower requirements that can work for many business owners, though. We've updated our review to reflect these changes.
Updated: several months ago
Fundbox has evolved quite a bit since we first reviewed it. For example, Fundbox no longer offers invoice financing, and it now has a (very low) minimum credit score requirement. We've overhauled this review to reflect those changes (and more). Even with those changes, Fundbox is still one of our favorite lenders for small business―thanks to its low credit requirements (and other borrower requirements).
Updated: several months ago
As an approved lender for the SBA's Paycheck Protection Program (PPP), Fundbox will submit your application directly to the SBA instead of to a third party partner. Join the 100,000+ businesses that have put their trust in Fundbox and get up to 2.5 times your average monthly payroll cost.
Business lines of credit (LOCs) provide a great way to smooth over cash flow issues and give you some flexible working capital―but many lenders only offer LOCs to older businesses with great credit, making them inaccessible to many small-business owners.
Fundbox does things a little differently. It has relatively low borrower requirements, meaning you don't need perfect credit or a years-old business to qualify for its lines of credit.
Want to know more? In this Fundbox review, we'll explain what Fundbox is, how it works, and why it might work well (or not) for your cash flow needs. Let's get started.
Fundbox is best for flexible borrower requirements
Moderate approval requirements
Automated application
Fast funding
Low maximum loan amount
High APR
Lines of credit only
If you're looking for a lender that's willing to work with you on borrower requirements, Fundbox fits the bill.
That's partially because Fundbox has competitive borrower requirements to begin with. Though Fundbox has raised its borrower requirements quite a bit in the last year, it still has very moderate requirements compared to many lenders. Young businesses under a year old can qualify, for example. And business owners with less-than-perfect credit have a good shot too―as Fundbox accepts a personal credit score as low as 600 (a fair FICO score).
In other words, Fundbox is way more likely to approve most borrowers than traditional banks or even other online lenders are. Only a few lenders (mostly offering merchant cash advances) have significantly lower borrower requirements.
But just as important as Fundbox's moderate baseline requirements? The fact that Fundbox is willing to compromise on those requirements, even a little bit. Fundbox's website says that "ideally" your business should meet the minimum revenue and time in business requirements listed below―but you can still apply if you're a bit under. Put simply, Fundbox offers flexibility we simply don't see from other lenders.
Minimum and median borrower requirements for Fundbox financing
| Factor | Minimum requirement | Median borrower |
| --- | --- | --- |
| Credit score | 600 | 600 |
| Revenue | $100,000/yr. | $300,000/yr. |
| Time in business | 6 mos. | 4 yrs |
Data effective 5/10/21. At publishing time, requirements are current but subject to change. Offers may not be available in all areas.
That's not to say you can automatically get approved for Fundbox with a bad credit score and a few months in business. (As you can see from Fundbox's median borrower requirements, that would be very unusual.)
More likely, you can probably get flexibility in one category if your other qualifications are strong.
If, for example, you have an excellent credit score and plenty of revenue, a slightly too-young business may not matter so much. Or if you've got an older business and a great credit score, but you're still working on building revenue, Fundbox might be willing to flex for you.
Do keep in mind, too, that Fundbox's flexibility does come with some tradeoffs. As you'll see in the next section, Fundbox has relatively high rates on its lines of credit, and you won't be able to get a high credit limit.
But considering that Fundbox might offer you financing when other lenders won't, those downsides may well be worth it.
So how does Fundbox work?
While Fundbox used to offer invoice financing (called Fundbox Credit), it now offers just a business line of credit (formerly known as Fundbox Direct Draw).
Fundbox's line of credit acts as a revolving form of credit. You have a credit limit, and you can draw funds against that limit. As you repay what you borrow, that amount becomes available to borrow again―over and over (hence calling it a revolving line). You use only what you need as you need it, so you won't pay fees on money you never actually used.
| Product | Min./max. loan amount | Lowest listed rate | Repayment term | Learn more |
| --- | --- | --- | --- | --- |
| Line of credit | $1,000/$$100,000 | 4.66% draw fee | 12 or 24 wks. | Apply Now |
Data effective 5/10/21. At publishing time, pricing is current but subject to change. Offers may not be available in all areas.
You'll repay whatever you borrow over a term of 12 weeks or 24 weeks, making weekly payments. Terms of 12 weeks will have higher payments but lower fees; 24-week terms will have lower payments with higher fees. Fundbox will automatically withdraw payments from your business bank account every week.
As we mentioned above, Fundbox's line of credit has a lower maximum credit limit than you'd get from most other lenders. Its credit lines max out at $100,000. (Other online lenders offer limits of $250,000, while traditional lenders often offer limits going up into the millions.) And your personal credit limit will depend on your qualifications, so your limit could end up being much lower.
But how much will a Fundbox line of credit actually cost you? It's time to talk about the fees.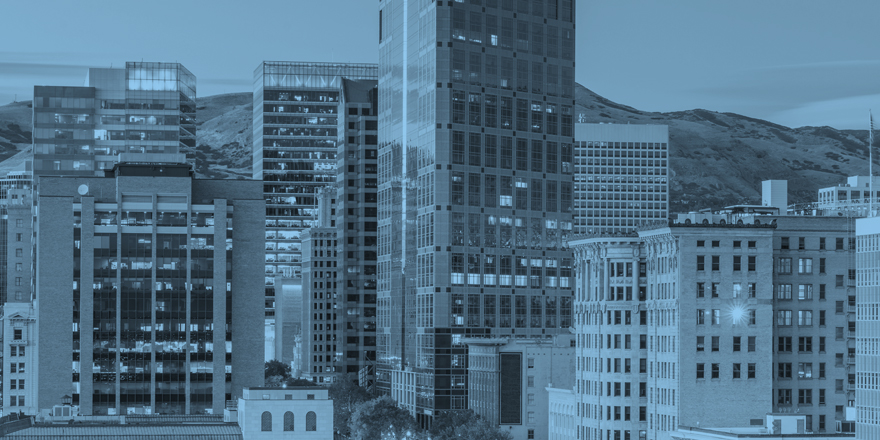 Browse hundreds of loan options, custom-tailored to your business and budget needs, from a single, simple platform.
Fundbox doesn't charge a traditional interest rate. Instead, it charges weekly fees. Your fee rate will depend on both your borrower qualifications and the length of your term. (Longer terms, as we said, have higher fees.)
Here's how this works out: Let's say you withdraw $10,000. On a 12-week plan, which will have lower fees but higher payments, you might have a fee of 4.66%. Multiply that fee by the total (10,000 × 0.0466), and you'll see you have $466 in fees, for a total repayment of $10,466.
If you opt for a 24-week repayment period instead, you'll have higher fees (but lower weekly payments). So with that same $10,000, you might have an 8.99% fee. That means you owe $899 in fees and $10,899 total.
Fundbox term loan
Fundbox is currently beta testing a term loan (with a repayment term of up to one year). We don't have all the details yet, but we'll update this article if the term loan becomes more widely available.
Fundbox does front-load your fees, so you'll pay more in interest during the first month of your repayment term. Your weekly payment will stay the same―but after that first month, more of your payment will go to the business loan principal (your draw amount) than to fees.
That means that, while you can repay your loan early to save on fees (Fundbox will waive any remaining fees), you won't save nearly as much if you pay after that first month.
Keep in mind that Fundbox will tell you exactly how much you'll pay in fees before you make a draw, so you don't have to worry about nasty surprises down the line.
So how do these fees affect APR? Before we answer, let's brush up on APR.
APR, or annual percentage rate, expresses the total cost of a loan over a year. It includes interest and other fees, like maintenance fees or origination fees. In theory, APR helps you understand how much your loan actually costs you.
Because Fundbox uses drawing fees rather than interest, it doesn't technically have an APR. Instead, it has what's known as an effective APR, which serves pretty much the same function as a normal APR.
Here's the thing about APR: it largely tells you that fees spread over many years cost less each year than the same fees spread over one or two years. If you have a total of $1,000 fees on a loan, but you pay those fees over five years, that's only $200 in fees each year. That same total over two years comes out to $500 in fees each year.
Best Business Lines of Credit
Sounds obvious when you put it that way, right? Well, keep that in mind as we talk about APR and Fundbox. You'll see people complaining about Fundbox's APR, which falls between 10% and 80%.
And sure, that sounds high—and it is when compared to SBA loans that can have APRs between 6.3% and 10%. But mostly Fundbox's high APR tells you that you're paying fees over a short period of time (12 or 24 weeks, in this case). It does not necessarily mean you're getting a bad deal. You have to decide that part for yourself.
Aside from drawing fees, which you'll know from the beginning, Fundbox doesn't charge common fees. You won't pay application fees, origination fees, or early repayment fees on your Fundbox line of credit.
All you have to worry about are late payment fees and NSF fees (non-sufficient funds fees) if your bank account doesn't have enough money to cover your payment.
Fundbox application process
Think you might want to apply for a Fundbox credit line?
Fundbox doesn't use traditional applications. Instead, its proprietary process determines your creditworthiness. You simply allow Fundbox to connect to either your accounting software or your business checking account, and it uses the information within to make a decision.
You'll start by filling out a form with the most basic of details—your name, phone number, and estimated yearly revenue. Once you submit that information, Fundbox invites you to connect either your accounting software or your business checking account.
Once you give Fundbox the log-in details for whatever method you choose, it will look at your transactions and evaluate you as a borrower. This automated process doesn't require human underwriters, so you can get an answer within minutes.
What if you get rejected?
If Fundbox rejects your funding application, that's not necessarily the end. If you keep your bank account or software connected to Fundbox, it will periodically check to see if you can get approved.
Note that Fundbox stays connected to your software or bank account until you revoke permission. In fact, Fundbox requires a continual connection to extend you funds. While that might sound scary, Fundbox uses up-to-date security protocols to protect your information, and we haven't found any consumer complaints of privacy violations or data breaches.
If you get approved, Fundbox gives you a credit limit, and you can start drawing funds. And if you draw before noon Monday through Thursday, you can get your money within just one business day.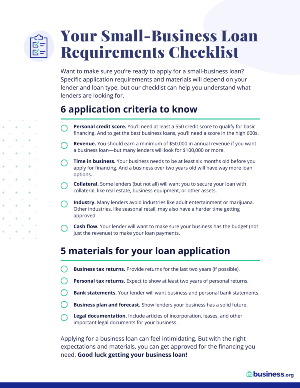 Applying for a small-business loan soon?
Our free checklist can help you understand what lenders are looking for.
Fundbox vs. the competition
Fundbox stands out from the crowd of lenders who offer traditional loans, but it's not the only company to offer invoice-based financing or lines of credit. Here's how it compares to some of its biggest competitors.
Both Fundbox and Kabbage offer business lines of credit, and they both use automated approval processes to decide whether or not you get financing.
Kabbage does offer higher credit limits than Fundbox—a max of $250,000 vs. $100,000—and longer repayment terms of 6 or 12 months. But you'll have to have been in business at least 12 months to use Kabbage, while Fundbox finances younger businesses. 
If you have an older, more established business, Kabbage's higher credit limits could be worthwhile. But for younger businesses or business owners with a lower credit score, Fundbox offers the better option.
(Another key difference? Kabbage has temporarily paused its lending, while Fundbox continues to accept new customers. We expect Kabbage to reopen soon, but we don't know when.)
BlueVine, like Fundbox, provides a business line of credit―but it also offers invoice factoring.
BlueVine offers much larger loan amounts (up to $5 million for invoice factoring and up to $250,000 for lines of credit), and it offers low interest rates and longer repayment terms than Fundbox does.But BlueVine also has higher borrower requirements than Fundbox, at least for its line of credit. To get a BlueVine line of credit, you need at least a 650 credit score and $30,000 in monthly revenue. And while BlueVine's invoice factoring is easier to qualify for (a 530 credit score can work), it still requires at least $10,000 in monthly revenue―more than Fundbox asks for.
Overall, BlueVine probably offers the better value―but given its stricter borrower requirements, many business owners will prefer Fundbox anyway.
All this information is well and good, but do people actually like Fundbox after using it? Well, yes. Fundbox has a 4.6 out of 5 on its Better Business Bureau profile and a 4.7 out of 5 on TrustPilot.1,2
Reviews praise Fundbox's reasonable cost, easy applications, and fast fund transmission. Interestingly, the few negative reviews complain about some of the same things positive reviewers praise. But they also say Fundbox's fees cost too much and funds were slow to arrive.
Some reviewers also complain that Fundbox gave them a credit limit that was too low, and a few reviewers said they wish they could repay monthly instead of weekly. If weekly repayment poses a problem for you, Fundbox might not be your cup of tea.
We've covered a lot, but not everything. Let's answer some lingering questions about Fundbox.
Which banks does Fundbox support?
Fundbox claims to connect with over 10,000 banks. We don't have the full list, but we think you can safely assume Fundbox supports your bank. You'll find out for sure about two minutes into the application process.
What accounting software does Fundbox support?
Fundbox supports some of the most popular accounting software:
Clio
Ebillity
FreshBooks
Harvest
InvoiceASAP
Jobber
Kashoo
PayPal Invoices
QuickBooks
Xero
Zoho
Will Fundbox ever raise my credit limit?
Yes, Fundbox can raise your credit limit over time—but it's not a guarantee. Fundbox reviews active accounts from time to time to make sure they have appropriate credit limits. Your chances of getting a limit raise increase if you make payments on time and have lots of transactions in your software or account.
If you have Fundbox Credit, Fundbox also advises updating your bookkeeping regularly to increase your chances at a higher limit. If you use Fundbox Direct Draw, it suggests uploading supplemental documents such as tax returns to further prove your creditworthiness.
Will applying for Fundbox affect my credit score?
Fundbox could have a small effect on your credit score if you get approved for funding. It may conduct a soft inquiry into your credit when you first apply, which won't affect your score. If you get approved and make a draw, Fundbox might make a hard inquiry, which could affect your score.
Does Fundbox report to credit bureaus?
No, Fundbox doesn't report payment activity to any credit bureaus. That means that getting and repaying a Fundbox line of credit can't boost your credit―but it can't hurt it either.
Fundbox offers very accessible business lines of credit. Its automated application process means you can get approved and funded quickly, even if you haven't been in business for several years or if you don't have a perfect credit history. 
However, Fundbox does come with high APRs and relatively low credit limits, so some more established businesses may want to look elsewhere.
Want to compare Fundbox to other business LOCs? Check out the lenders on our rankings of the best business lines of credit.
Disclaimer
At Business.org, our research is meant to offer general product and service recommendations. We don't guarantee that our suggestions will work best for each individual or business, so consider your unique needs when choosing products and services.
Sources
1. Better Business Bureau, "Fundbox, Inc." Accessed May 10, 2021.
2. Trustpilot, "Fundbox." Accessed May 10, 2021.