10 Best Small-Business Loans for Women in 2020
---
Female business owners get rejected for loans at higher rates than their male counterparts.1 These loans could change that.
Last Updated: Less than 6 months
The recently funded Paycheck Protection Program offers small businesses a way to meet payroll needs with financial aid from the government.
This aid is only being provided through the SBA and its authorized lenders
. And businesses can receive a loan of up to $10 million to help cover payroll.
To access this loan, you'll have to complete an application with an authorized lender that consists of a two-page form in addition to required documentation. If you qualify, you'll be loaned 250% of your average monthly payroll in 2019. You may also qualify to have the loan forgiven if no employees are compensated above $100,000 and at least 75% of the money goes to paying workers. If you can't obtain forgiveness, the loan must be repaid in two years at a 0.5% interest rate after six initial months of interest deferment.
If you think your business would benefit, apply at a
Paycheck Protection Program authorized lender
.
More than 6 months
Is your business in an area affected by COVID-19? While we still recommend the loans below, you should know that you may qualify for special disaster loans from the U.S. Small Business Administration (SBA). If you do, you can get up to $2 million at a 3.75% rate. It probably won't fix all your problems, but hopefully it can help. You can learn more and apply on the
SBA website
.
More than 6 months
We updated all the rates and requirements in this article. Based on those updates, we removed QuarterSpot from our honorable mentions and replaced it with StreetShares.
Funding your business sounds simple: just apply for a loan and get that capital. But if you're a woman business owner, you might have a harder time getting money than you expect.
That's why we're here. We've vetted dozens of lenders to find the best small-business loans for women. Sure, this guide won't fix the gender disparity in lending—but it might help level the playing field for your woman-owned business.
Let's fund your biz!
Business loans for women
To be clear, there are no business loans just for female entrepreneurs—that would be illegal (more on that in the FAQs below). But some lenders and loans will work better for women-owned businesses than others. We'll be sure to point out why in our ranking.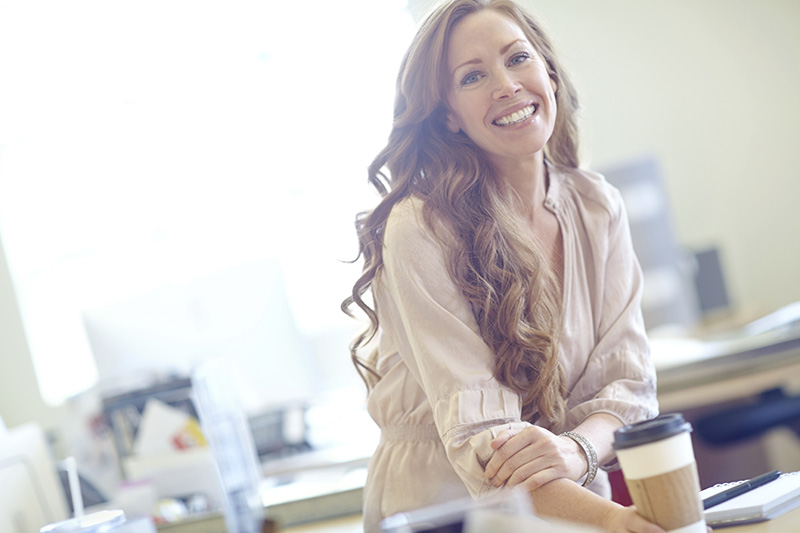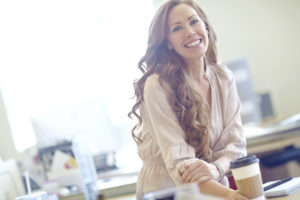 Compare the top small-business loan providers
Data effective 01/29/20. At publishing time, amounts, rates, and requirements are current but are subject to change. Offers may not be available in all areas.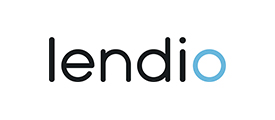 Lendio
With Lendio's lending marketplace, women entrepreneurs can get matched with a wide variety of lenders and loans—making it the best option for most women-owned businesses.
Lendio isn't just our favorite lender for women-owned businesses—it's our favorite lender, period. That's because Lendio is actually a lending marketplace. You have to submit only one brief application to Lendio, and it will match you with loans and lenders that you can qualify for. Then, you just choose your favorite financing option, and Lendio will help you finish your application and get approved.
With the sheer number of small-business loans and lenders available through Lendio, you're sure to find the right financing for your business. In fact, Lendio can match you with several of the other lenders on this list.
So yes, you have to meet some basic qualifications (see the comparison table above), but Lendio can work for all sorts of women business owners. We think it will be your favorite lender too.
Fast application
Wide variety of funding and lenders
Personalized guidance and expertise
High interest rates on some loans
Reports of hard credit inquiries
BlueVine: Best for larger cash flow loans

BlueVine
BlueVine offers large funding amounts—up to millions of dollars—with reasonable application requirements that many women-owned businesses can meet.
While BlueVine doesn't have quite the loan variety of Lendio, it does offer term loans, lines of credit, and invoice financing—which means it has capital options for many needs and uses. Plus, BlueVine's invoice financing goes up to $5 million. Most online lenders don't even have $1 million loans, so BlueVine's large financing options make it stand out from the crowd. If you have a big project, BlueVine has a big loan to finance it.
But why do we recommend BlueVine specifically for women-owned businesses? Well, it has relatively low application requirements for its loans. Since female entrepreneurs often have lower qualifications than male entrepreneurs, that matters. We also like that BlueVine has a small resource center for women's business loans.
And at the end of the day, BlueVine's large loans are good for many businesses—women owned or not.
Simple, quick process
Low credit score requirements
Large loans available
Limited availability in some states
Potentially large fees
Fundbox: Best for low credit

Fundbox
Fundbox requires only a 500 personal credit score, so women entrepreneurs with low credit scores can qualify for its cash flow loans.
Worried about getting funding with your bad credit? No need. Some traditional lenders require higher personal credit scores from their borrowers. Not Fundbox! It just requires a low personal credit score of at least 500. Then it looks at your business's current finances to assess your application. You can connect it to either your accounting software or your business bank account to qualify for a line of credit.
Fundbox's automated process and low financing qualifications have made it one of our favorite startup loans, but it also makes it one of the best women-owned business loans. After all, some studies suggest that women entrepreneurs get denied business financing because of their lower credit scores.2 With Fundbox, bad credit isn't a problem.
So if you need capital, but you don't want a credit check to get in the way, go with Fundbox.
Automated application
Low approval requirements
Fast funding
Low maximum loan amounts
High APR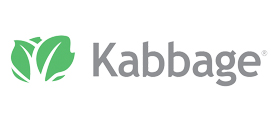 Kabbage
Kabbage uses an automated approval process, so female entrepreneurs can get approved for a loan—and get access to their funds—in mere minutes.
You can't top the convenience of Kabbage's automated application and approval process. Just give Kabbage a little information about you, then connect it with your business accounting software. In most cases, you'll get a decision within minutes. For added convenience, Kabbage gives you three ways to access your new funds (PayPal, deposit in your bank account, and a Kabbage card), so you can use them in a way that makes sense with your business.
Kabbage's automated process means you can be sure that your loan application is judged on your business's strengths—not the personal biases of an underwriter. Plus, Kabbage has a proven commitment to women entrepreneurs: for example, it has a page full of resources for women-owned businesses.
No wonder Kabbage is one of our favorite online lenders for women business owners.
Multiple ways to access funding
Fast, automated approval process
No credit requirement
High rates and APR
Confusing fee structure
Funding Circle: Best for peer-to-peer lending
Funding Circle
Funding Circle offers low rates on its term loans, making it an affordable choice for established businesses.
Funding Circle is our favorite peer-to-peer lender (which you can learn more about in our guide to P2P lending). But what does that mean for you? Put simply, nice low rates and longer terms. Funding Circle offers only term loans, but the interest rates on those loans start as low as 4.99%, and the repayment terms go up to five years (long-term loans are a rarity among online lenders).
So if you're a female business owner who can meet Funding Circle's stricter borrowing criteria (a minimum of two years in business, for starters), this peer-to-peer lender can offer you a great deal. And like several of our other recommended lenders, Funding Circle has resources for women's business funding.
Between its commitment to female entrepreneurs and its great funding deals, we think you'll love this P2P lender.
Up-front cost and fee information
Low starting rates
Excellent customer service
Exclusive borrower preferences
Secured loans only
Don't qualify for a business loan? Get a personal loan instead.
FAQs
Why do women-owned businesses get denied loans at such high rates?
Good question. Lenders haven't actually come out and explained the disparity, but we can make some educated guesses.
Studies show that women-owned businesses earn less revenue than men-owned businesses, and women business owners tend to have lower credit scores than men business owners.4 And since business revenue and personal credit scores are a big factor in loan applications, that might naturally lead to women getting denied business loans at higher rates.
But sometimes it might just be good old-fashioned sexism. A majority of women say they've experienced gender bias in their careers, and almost one-third of women business owners say it's affected their financing.5
Are there business loans specifically for women?
Nope, that would be illegal. The Equal Credit Opportunity makes it illegal to discriminate based on things like race, age, and sex (or gender).6
On the one hand, that means that lenders can't deny women credit just because they're women. On the other hand, that means lenders can't deny men credit just because they're men. So no, there are no business loans exclusively for women.
What other funding options are there for women-owned businesses?
Loans are a common way to finance small businesses, but they're just one of your many funding options. Here are some other ideas for funding your biz:
Personal savings
Personal loans
Investments from family and friends
Crowdfunding
Venture capital
Grants
What grants exist for women entrepreneurs?
These are some of the best grants we've found for women entrepreneurs:
Grants for women small-business owners
| | | | |
| --- | --- | --- | --- |
| Organization | Grant amount | Open to | Get started |
| Amber Grant | $2,000–$25,000 | Women entrepreneurs | Learn More |
| Asian Women Giving Circle | Up to $15,000 | Arts and culture organizations led by Asian American women | Learn More |
| Boston Women's Fund | $10,000/yr. for 5 yrs. | Women-led organizations supporting social and economic justice | Learn More |
| Cartier Women's Initiative | $30,000–$100,000 | For-profit, early stage businesses led by women | Learn More |
| Eileen Fisher | $10,000–$40,000 | Women-led organizations with a focus on environmental and intersectional justice | Learn More |
| Girlboss Foundation | Up to $15,000 | Women entrepreneurs in design, fashion, music, and arts industries | Learn More |
| Tony Burch Foundation | $5,000 | Female business owners earning at least $75,000 in annual revenue | Learn More |
Data effective 01/29/20. At publishing time, amounts and descriptions are current but are subject to change. Offers may not be available in all areas.
You can also check with your local Chamber of Commerce or other organizations for small-business owners. Lots of grants exist at a local level, and they may be less competitive than national grants.
The takeaway
Getting working capital for women-owned companies can be challenging, but it's not impossible. The lenders ranked above have plenty of options for female entrepreneurs. So go ahead: apply for that loan, and get that money.
Women aren't the only ones who can have a hard time getting funds. Check out our guide to the best loans for minority-owned businesses to find the best lenders for minority business owners.
Disclaimer
At Business.org, our research is meant to offer general product and service recommendations. We don't guarantee that our suggestions will work best for each individual or business, so consider your unique needs when choosing products and services.
Sources