6 Best Small Business Loans for Women in 2019
---
If you own one of the 11.6 million women-owned businesses in the United States,1 you may have trouble getting the funding you need to run your business. And access to financing could be the difference between success and failure for your company.
As a small-business owner, you need working capital for essentials, such as inventory, equipment, and marketing. Unfortunately, research shows that it's more difficult for women-owned businesses to secure financing than it is for male counterparts. In fact, for 2015, the funding approval rate for women entrepreneurs was 33% lower than that of men in the small-business world.2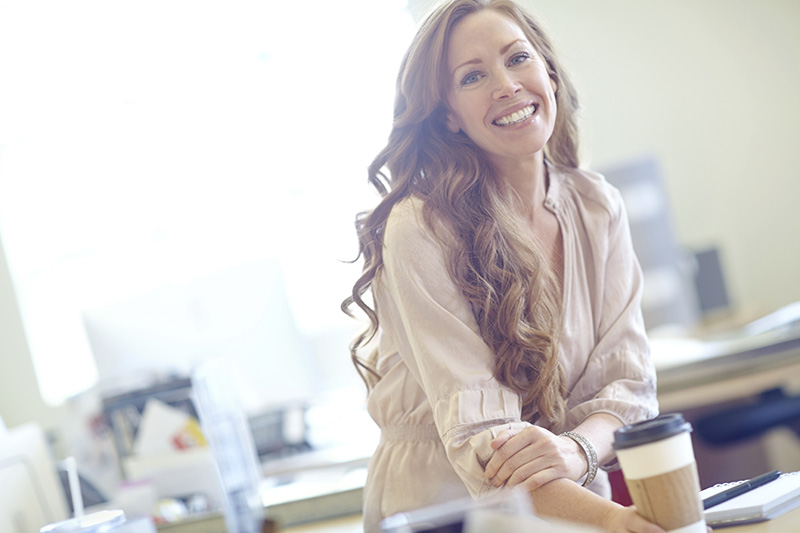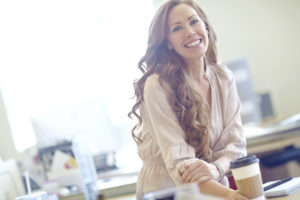 Compare the top small-business loan providers
Company
Loan
minimum/
maximum
Get a loan
Lendio
$1,000/
$5,000,000
Apply Now
LendingClub
$5,000/
$300,000
Apply Now
OnDeck
$5,000/
$500,000
Apply Now
Kabbage
$2,000/
$250,000
Apply Now
Funding Circle
$25,000/
$500,000
Apply Now
Accion
$300/
$1,000,000
Apply Now
Between cash flow, collateral, industry competition, credit scores, and debts, the last thing you should worry about is your gender. Thankfully, women have options beyond traditional bank loans, given the rise of online loans, peer-to-peer loans, and crowdfunding.
Here's a breakdown of the best small-business loans for women.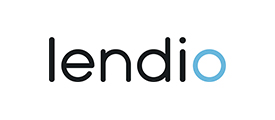 Lendio
Lendio earns the top spot on our list—and for good reason. If you're looking for a robust and affordable online lender with a wide range of options, Lendio is an excellent choice for your small business.
As your one-stop shop for financing needs, Lendio's "matchmaking" platform presents customers with several offers from a variety of funders, which saves business owners time and money. So it's no surprise the company made our list of best small-business loans for women.
To qualify, businesses must generate $10,000 per month, show six months of history, and have a credit score of 550 or higher.
Quick approval process
Variety of loan options
Minimum credit score requirement of only 550
Fast funding
No opportunities for startups
LendingClub: Best monthly rates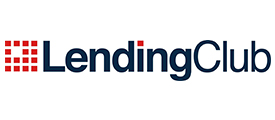 LendingClub
As one of the most recognizable online lenders, LendingClub is shaping the future of small-business loans.
Its online marketplace provides access to low-cost term loans with interest rates starting at 5.99% for borrowers with excellent credit. Plus, Lending Club aims to help women-owned businesses access affordable credit by partnering with the U.S. Women's Chamber of Commerce (USWCC).
During its approval process, LendingClub looks for 12 months or more of business operations, a minimum of $50,000 in annual sales, and fair or better credit.
Long-term loans
Reasonable payment terms
No collateral requirements
Fair credit score requirement
High origination fees
Grow your business today
Browse hundreds of loan options, custom-tailored to your business and budget needs, from a single, simple platform.
OnDeck: Best for established businesses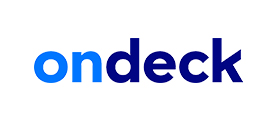 OnDeck
Borrowers who have been in business for a minimum of one year and bring in $100,000 annually will most likely be approved for a small-business loan from OnDeck. Additionally, OnDeck loves repeat customers: it'll reward your loyalty with significant discounts.
OnDeck is known for providing both lines of credit and term loans, unlike the other companies on this list. Fees will vary according to your company's cash flow and credit score, but the lowest annual interest rate is 9.99%.
On a positive note, OnDeck consistently receives praise in customer reviews, as evidenced in its strong customer loyalty and A+ rating with the Better Business Bureau.
Line of credit options
Great customer service
Loyalty discounts
Higher annual interest rate
Frequent payment requirement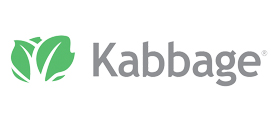 Kabbage
Kabbage offers more than just its crafty name. This alternative lender offers fast access to working capital, so if you value speed and convenience, Kabbage's line of credit may be the one for you.
To apply, you can connect your bookkeeping software, payment platform, or business checking account so the underwriter can see the health of your business.
After you complete Kabbage's paperless application process, you can request a Kabbage Card to pull directly from your line of credit when you make a purchase. And as an added bonus, Kabbage provides advice, tips, and resources specifically for women entrepreneurs.
Fast access to cash
Flexible credit score requirements
Lenient repayment terms
High rates
Complicated fee structure
Fun Fact
Kabbage's cofounders—Rob Frohwein, Kathryn Petralia, and Marc Gorlin—came up with the name "Kabbage," a mid-century slang term for money.
Funding Circle: Best customer service
If you're in need of a $25,000 or more loan, Funding Circle should be your first click. However, you'll need to be in business for two years and have a credit score of 620 to benefit from Funding Circle's competitive 4.99% interest rate.
Funding Circle boasts high praise from the majority of its customers—the company is BBB accredited with an A+ rating. By far, the most common reason for the positive reviews is due to Funding Circle's friendly customer service representatives.
Funding Circle
Plus, Funding Circle promises a transparent, online loan application process that never discriminates against gender. In fact, it's invested in helping women-owned businesses with business loans of up to $500,000.
The downside of Funding Circle, however, is its stringent requirements, so startups with little cash flow may want to opt for other options.
Strong customer support
Competitive terms and fees
Transparent application process
Slow access to funds
Strict borrowing requirements
Accion: Honorable mention
Accion is a global nonprofit lender with philanthropic ideals. It helps bridge the gap for small businesses that may be considered too risky for traditional banks to approve. The minimum credit score requirement for an Accion loan approval can vary from place to place. While many areas require a credit score of at least 575, that isn't true for all zip codes, and Accion will also consider other business strengths if your credit is damaged or less established.
Although Accion offers flexible repayment terms and affordable loans, it's important to note that you may experience a longer approval process, high APR, and additional processing fees. On the bright side, however, Accion's personalized approach can help business owners who have been denied by other lending options. Also, we recommend checking Accion's local offers to see if it provides specialized small-business loans in your state.
Options for a diverse range of business owners
Relaxed credit score requirements
Flexible repayment terms
Slow approval times
Additional fees
Runners-up
Fundbox
Fundbox offers loans for every type of business, including woman-owned and minority-owned companies. To qualify for financing, borrowers need to be in business for at least three months, pull in at least $50,000 per year, and have a business checking account or compatible accounting software. Best of all, there's no credit check required.
SMART Box
SMART Box is a little different from the rest of the lenders on our list. It's an online comparison tool that's designed to offer pricing explanations of different funding options. This unique platform was launched by OnDeck, CAN Capital, and Kabbage.
StreetShares
As a community-based lender, StreetShares matches borrowers with investors it believes would be a good fit. To be considered for a loan, you must be in business for one year and make a minimum of $75,000 annually.
QuarterSpot
QuarterSpot stands out among the runners-up due to its quick approvals, fast funding, and minimal effect on credit. Unfortunately, it has high borrowing costs, so only consider it if you have a low credit score and need working capital as soon as possible.
Considerations for business loans for women
Loans and grants for women
While there are no business loans specifically for women applicants, several online lenders focus on advocating and supporting women entrepreneurs. Plus, there are a variety of grants and grant resources for women entrepreneurs and small-business owners:
InnovateHER Challenge
Grants.gov
EILEEN FISHER Women-Owned Business Grant
Amber Grant
IdeaCafe Small Business Grant
Girlboss Foundation
The Cartier Women's Initiative Award
GrantsforWomen.org
FedEx Small Business Grant
Halstead Grant
Open Meadows Foundation
Female-centric startup investors and incubators
Best Small Business Loans for Women
LendingClub
Best Monthly Rates
OnDeck
Best for Established Businesses
Funding Circle
Best Customer Service
Accelerators and incubators are common terms in the startup community. Although there is some overlap between the two, the difference is in the stage of startups they accept. Incubators specialize in providing entrepreneurs with a safe place to grow their early-stage businesses, whereas accelerators' primary function is connecting startups with investors, resources, and funding. If you're a woman starting your own business, there are incubators and accelerators that specifically invest in female-led businesses.
Funding for startups
There are a slew of ways to receive funding for your small business, including these:
Personal savings
Family and friend investments
Angel investors
Venture capitalists
Crowdfunding
Equipment financing
Peer-to-peer loans
Merchant cash advances
Business loans for bad credit
If you have poor credit, it may be challenging to obtain a small-business loan from a traditional funding source. Fortunately, most of the lenders on this list offer financing options for businesses with bad credit.
The takeaway
If you're a woman-owned business looking for capital to invest in your business, we encourage you to consider a business loan through one of our recommendations listed above. If you've found success with a different small-business loan company, let us know in the comment section below.
Disclaimer
At Business.org, our research is meant to offer general product and service recommendations. We don't guarantee that our suggestions will work best for each individual or business, so consider your unique needs when choosing products and services.
Sources
National Association of Women Business Owners, "Women Business Owner Statistics"