Best Alternative Business Loans
---
If you're one of the 75% of small businesses who have been denied loans by big banks,¹ it's time to lean on alternative loans to sustain and grow your business.
Last Updated: 3 weeks ago
Looking at business loans to help your company recover from the coronavirus? Good news: you may qualify for Economic Injury Disaster Loans from the U.S. Small Business Administration (SBA). These loans go up to $2 million, and they have a super-low rate of 3.75%. You can get more information on the
SBA website
.
Less than 6 months
We reviewed these rankings to make sure all the information was up-to-date. Pretty much all of it was, though we did tweak some wording to clarify a few things. We'll keep an eye on these brands and make more substantive changes as necessary.
Our Approach
20
Brands considered
12
Features compared
30
Days of research
21
Business owners talked to
As a small-business owner, the day may come when you need financing to keep your business stable and healthy. Although banks may be your first stop for a small-business loan, your business may not be bankable enough to get approved. Fortunately, there are many alternative lenders that are easier to qualify for.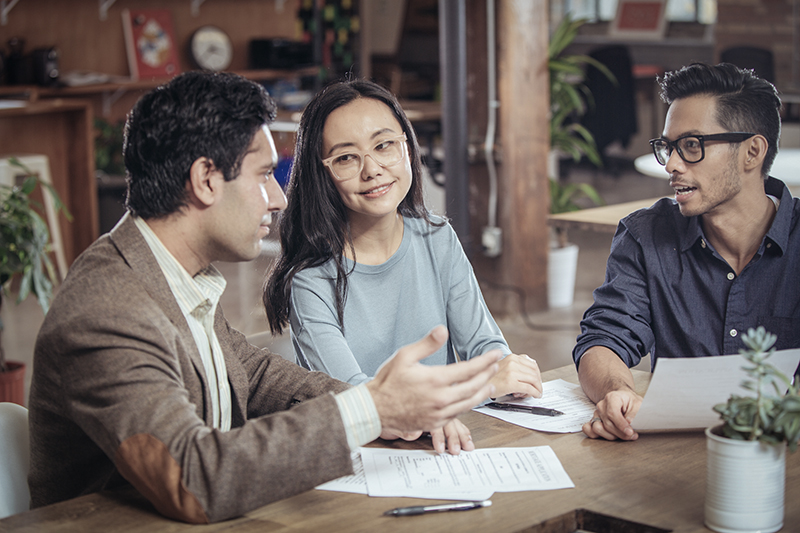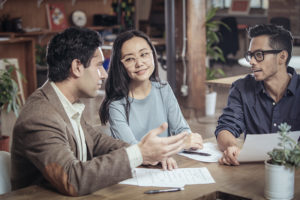 Compare the top alternative business loan providers
Company
Loan min./max.
Lowest listed rate
Get a loan
Lendio
$500/
$5,000,000
6%
Apply here
Kabbage
$2,000/
$250,000
1.5 factor rate
Apply here
OnDeck
$5,000/
$500,000
9.99%
Apply here
Funding Circle
$25,000/
$500,000
4.99%
Apply here
Accion
$300/
$1,000,000
N/A
Apply here
Data effective 11/07/19. At publishing time, amounts, rates, and requirements are current but are subject to change. Offers may not be available in all areas.
How alternative business loans are different
Many business owners think that a bank or credit union is the only place they can get a business loan. But that's far from the truth. When it comes to a bank loan or an alternative loan, there are quite a few differences—some of which we've covered below.
Speed
The main benefits of going with alternative (or online) lenders is that they offer faster funding. Banks are painfully slow at reviewing loan applications and sending funds.
Costs
Because of their lightning-fast approval process, flexibility, and convenience, alternative loans have higher interest rates than banks.
Flexibility
Because alternative lenders have high interest rates, they tend to be more flexible when considering credit history and setting monthly payment amounts. This means that small-business owners have a much higher chance of getting a loan. Online lenders are also more flexible about when you can communicate with them, whereas traditional banks usually require you to visit their office in person during regular business hours.
Now that we've explored how alternative lenders stack up against big banks, let's put this knowledge to practice and take a look at some of the best alternative loans for small businesses.
Lendio earns the top spot on our list of alternative business loans—and for good reason. Unlike typical lenders, Lendio is a marketplace that helps business owners find a slew of loans through a variety of lenders—some of which are on this list.
Although a weak credit score will disqualify you from consideration by both traditional and alternative lenders, it doesn't with Lendio. Lendio considers everyone with a personal credit score of 550 or higher. But take note: with a low credit score, you may need to secure your loans with physical collateral.
Fast funding and approval
Multiple, targeted loan options
Minimum credit score requirement of only 550
Lacks options for businesses under six months old
Note
Thanks to its large network of lenders, Lendio can help you find loans tailored to your business needs and budget.
Kabbage: Best for convenience
Kabbage is the most convenient solution of the five alternative business loan provider we reviewed. Its quick loan application process can be completed in minutes, and once you're approved, you'll have access to funds immediately—a major eye-catching benefit for almost every small business owner.
Plus, borrowers can access funds on the fly thanks to the Kabbage Card, a purchasing card tied to your Kabbage account. If your wallet has enough debit and credit cards, opt for accessing funds through their phone app or website. Although Kabbage is lenient on eligibility criteria, you must show one year of being in business.
Speedy loan approval
Flexible lines of credit
Easy and immediate access to funds
High interest rates
No prepayment options
Grow your business today
Browse hundreds of loan options, custom-tailored to your business and budget needs, from a single, simple platform.
OnDeck: Best for established businesses
OnDeck is an alternative lender that's ideal for small businesses in need of both lines of credit and term loans. If you have an unexpected expense or a one-off cost, you can dip into a line of credit and make fixed weekly payments. Or if you have a specific project or purchasing goal in mind, you can find a term loan that lasts from 3 to 36 months.
OnDeck provides flexibility for business owners looking for longer-term loans. In contrast, most of the lenders on our list offer loans of only up to 12 months. OnDeck's lowest annual interest rate listed is a competitive 9.99%. Keep in mind, however, that costs will fluctuate depending on your company's cash flow and credit score.
To get approved for a loan with OnDeck, borrowers must be in business for at least 12 months, have $100,000 in annual revenue, and have a credit score of 500 or higher. This is one of the lowest minimum credit scores we found among the alternative lenders we researched. Plus, OnDeck offers significant discounts for repeat customers.
The biggest drawback of OnDeck is that it offers only secured loans, meaning you must have assets for loan collateral, which may be a major turn off for small-business owners.
Fast funding
Loyalty benefits
Solid customer service
High interest rates
Frequent payments
Funding Circle: Best for customer service
With reliable customer service and low interest rates, Funding Circle is a stellar alternative option for small-business owners. As we browsed the reviews of the peer-to-peer lending company, we saw several stamps of approval thanks to their helpful support team.
Since Funding Circle offers installment loans, you can save money on interest by paying off your loan early. Here's even better news: they boast a competitive 4.99% interest rate.
Funding Circle has a few let-downs. Due to its rigorous requirements, startups with little cash flow find it difficult to get approved: only consider Funding Circle if you're shopping for a loan of at least $25,000 and have a good personal credit score. Need further help to get started? Funding Circle offers to help you understand your loan and repayment terms.
Solid customer service
Lenient annual revenue requirements
Reliable customer service
No options for startups
No loans for less than $25,000
Minimum credit score requirement of 620
Accion: Best for startup businesses
As a nonprofit grassroots lender that began in 1961, Accion has a mission to help local communities by financing startups who have been denied loans from banks and credit unions. Their lenient restrictions offer a lot of flexibility in terms of minimum or maximum loan amounts: $300 to $1,000,000.
Accion also aims to aid struggling business owners with a variety of backgrounds, including veteran-owned, minority-owned, and women-owned businesses. Plus, Accion offers specialized local loans in each state. Because of their more personal approach, Accion's approval process tends to be longer than most alternative lenders. In fact, the speed of their approval process is more on par with big banks.
Fun fact
Before offering loans to the US in 1991, Accion specialized in microloans and financial education to low income communities across the world.
To see the eligibility criteria in your state, enter your business zip code in Accion's system.
Multiple loan options for different business types
Lenient eligibility requirements
Personalized approach
Slow approval and funding process
Surprising fees
Examples of alternative business loan types
There are a variety of alternatives to the old-fashioned bank term loan or credit card.
Trade credit
For many small businesses, trade credit is important for financing and cash flow growth. Trade credit is an agreement between partners doing business with each. Put simply, the seller extends a credit to the buyer, allowing the buyer to pay for the goods or services at a later date. This credit is essentially a source of working capital.
For small businesses and startups, a trade credit may be the only financing option available. If you opt for this type of financing, remember to pick your suppliers carefully.
Equipment financing
Best Alternative Business Loans
Equipment financing is one of the easiest ways to obtain a small-business alternative loan. Equipment financing allows you to buy or lease equipment.
Whether your business needs new desks, computers, or even a company car, any business item that is considered equipment can be financed. Rather than putting a personal guarantee on the line, such as cash or tangible collateral, the equipment itself will collateralize the loan. Just be sure to take care of the leased equipment. Also, don't use the loan on equipment that will soon become outdated. Otherwise, you might find yourself making payments on obsolete equipment.
Invoice factoring and financing
While it's easy to confuse invoice factoring and invoice financing because they both close cash flow gaps, they're not completely identical.
Invoice financing
Invoice financing allows business owners to borrow funds against unpaid invoices. Once the money is collected from the client, the borrower must pay the lender back the amount loaned along with fees.
Invoice factoring
Invoice factoring, on the other hand, consists of selling the invoice to the lender for a percentage of the total. The lender will then be responsible for collecting the full loan amount from the client.
Quick tip
If you're on the market for invoice financing, we recommend exploring FundBox. Not only do they offer invoice factoring, but they also provide fast, short-term invoice financing for businesses who've been denied by traditional loans.
Cash flow loans
Cash flow loans provide short-term cash flow. These loans are backed by the borrower's personal or business cash flow, so they're an ideal option for a company with strong cash flow but few material assets.
Although a cash flow loan can provide massive funding, it's a risky way to finance future revenue. And be leery of the high costs. If you're considering a cash flow loan, we recommend exploring the best cash flow loans for small businesses.
Quick tip
If your business makes a considerable amount of credit card sales, we recommend a merchant cash advance through QuarterSpot. This shortcut to funding allows lenders to withhold a portion of your daily credit and debit card sales for repayment.
The takeaway
If you're sick of being turned down by banks and credit unions, it may be time to consider alternative financing options to build your business. Every alternative lender has unique requirements to determine eligibility. Fortunately, you don't need a perfect credit score to qualify for an alternative business loan.
We encourage you to consider a business loan through one of our recommendations listed above. If you've found success with a different alternative lender, leave a comment below! We'd love to hear about your experience.
Found an alternative business loan you're interested in? Figure out how much it will cost you with our business loan calculator.