10 Best Alternative Business Loans 2020: Find the Right Online Lender for You
---
Some 75% of small businesses get turned down for loans by big banks.¹ But don't worry―you can turn to these alternative lenders instead.
Last Updated: Less than 6 months
We overhauled our rankings to reflect the latest information. As a result, Accion and OnDeck dropped out of our top five (though they're still honorable mentions). They were replaced by BlueVine and Fundbox. Lendio held on to the top spot.
Less than 6 months
We overhauled our rankings to reflect the latest information. As a result, Accion and OnDeck dropped out of our top five (though they're still honorable mentions). They were replaced by BlueVine and Fundbox. Lendio held on to the top spot.
More than 6 months
Looking at business loans to help your company recover from the coronavirus? Good news: you may qualify for Economic Injury Disaster Loans from the U.S. Small Business Administration (SBA). These loans go up to $2 million, and they have a super-low rate of 3.75%. You can get more information on the
SBA website
.
More than 6 months
We reviewed these rankings to make sure all the information was up-to-date. Pretty much all of it was, though we did tweak some wording to clarify a few things. We'll keep an eye on these brands and make more substantive changes as necessary.
Our Approach
20
Brands considered
12
Features compared
30
Days of research
21
Business owners talked to
Not so long ago, you pretty much had to go to a bank or a credit union to get a business loan. But the internet changed everything―and we don't just mean that now you can watch a screaming goat on a 10-hour loop. Now you can get working capital loans from online lenders, also called alternative lenders.
(Get it? Because they're an alternative to traditional lenders like banks? Yep.)
Many small-business owners like alternative lenders because they have low(er) borrower requirements and super-fast funding times. And in this article, we've rounded up the very best alternative lenders―so you can find the perfect one for your business.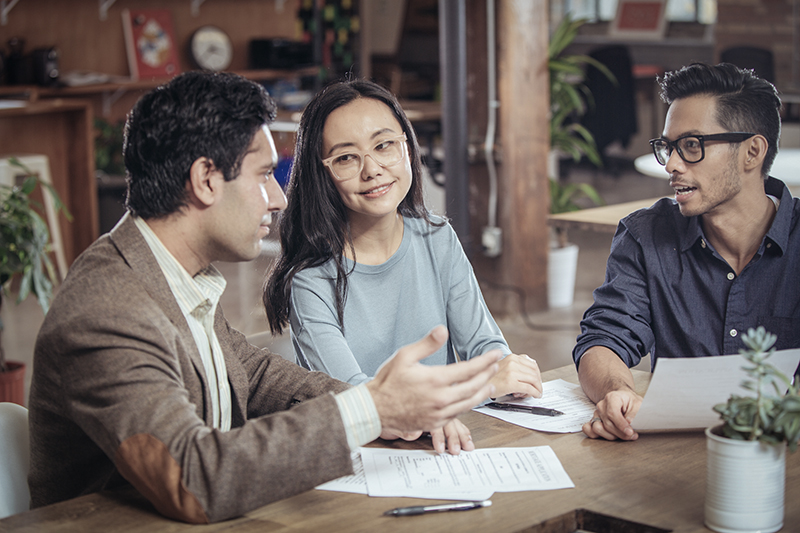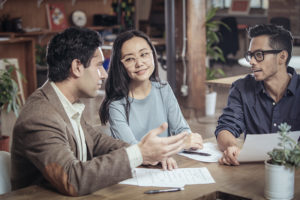 Compare the top alternative business loan providers
Company
Loan min./max.
Lowest listed rate
Get a loan
Lendio
$500/
$5,000,000
6%
Apply here
Bluevine
$5,000/
$5,000,000
4.8%
Apply here
Fundbox
$1,000/
$100,000
4.66% draw rate
Apply here
Kabbage
$2,000/
$250,000
1.5 factor rate
Apply here
Funding Circle
$25,000/
$500,000
4.99%
Apply here
Kiva
Up to $10,000
0%
Apply here
Accion
$300/
$1,000,000
N/A
Apply here
OnDeck
$5,000/
$500,000
9.99%
Apply here
StreetShares
$2,000/
$250,000
7%
Apply here
CanCapital
$2,500/
$250,000
12.9%
Apply here
Data effective 4/24/20 At publishing time, amounts, rates, and requirements are current but are subject to change. Offers may not be available in all areas.
If you're ready to apply for an alternative business loan, it's hard to go wrong with Lendio.
That's because Lendio is not actually a lender―it's a lending marketplace. So when you apply with Lendio, it uses your loan application to match you with its lending partners (including other lenders on this list and even a couple traditional banks).
Lendio application requirements
| | | |
| --- | --- | --- |
| Min. credit Score | Min. annual revenue | Min. time in business |
| 550 | $50,000 | 6 mos. |
After a few days, you'll get a list of loan offers from your matches. That means you can compare your offers to decide what loan will work best for you―whether it's one with the lowest rate or one with the highest loan amount. Once you know what you want to do, it's just a matter of finalizing your loan application with the lender you choose.
Because Lendio works with so many alternative lenders, it makes a great first (and hopefully last) stop for most small-business owners.
Bluevine: Best loan variety
While alternative lenders have some great advantages over banks, many of them have limited financing options. BlueVine, though, has great advantages and loan variety.
BlueVine offers three different types of financing: invoice financing, term loans, and lines of credit. That makes BlueVine flexible enough to deal with many different business needs―whether you need cash flow while waiting for your B2B customers to pay their invoices or you need a term loan to pay for some upgrades to your boutique.
Bluevine application requirements
| | | |
| --- | --- | --- |
| Min. credit Score | Min. annual revenue | Min. time in business |
| 530 | $100,000 | 3 mos. |
To be fair, BlueVine does have relatively high revenue requirements (compared to some of the lenders on this list, at least), but its borrower requirements are much, much lower than requirements from a bank. As an added bonus, it has some of the lowest starting rates you'll find from an alternative lender.
In other words, BlueVine gives you all the advantages of alternative lending―but you also get some of the financing choices you'd expect at a bank.
What is invoice factoring?
With invoice factoring, a type of invoice financing, you submit unpaid invoices to your lender. They give you most of the value of the invoice. When your customer pays their invoice, you get the rest of your cash―minus fees, of course.
Fundbox: Best for bad credit
Traditional lenders often have high credit requirements that can make it difficult to get funded with poor credit history. Thankfully, Fundbox provides an alternative.
Fundbox offers business lines of credit. Now, we'll be honest and tell you that these aren't the most versatile or affordable lines of credit out there. Fundbox credit lines max out at $100,000, and their rates (technically drawing fees, which you can read more about in our Fundbox review) are kind of high.
Fundbox application requirements
| | | |
| --- | --- | --- |
| Min. credit Score | Min. annual revenue | Min. time in business |
| 500 | $50,000 | 3 mos. |
But―and this is a very big, important but―Fundbox makes it relatively easy to qualify for a line of credit. You can qualify with a personal credit score as low as 500. Compare that to banks that usually extend lines of credit to only their most creditworthy customers, and you can see why we like Fundbox so much.
So if you need funding despite your bad credit score, Fundbox deserves your attention.
What is invoice factoring?
With invoice factoring, a type of invoice financing, you submit unpaid invoices to your lender. They give you most of the value of the invoice. When your customer pays their invoice, you get the rest of your cash―minus fees, of course.
Kabbage: Most convenient
Traditional lenders often have slow applications and approval processes. Kabbage, on the other hand, is all about convenience and speed.
It all starts with Kabbage's application. It takes just a few minutes, as you fill in some basic details and then let Kabbage connect to your business bank account or your accounting software. Then, Kabbage's algorithm can automatically decide whether or not you're approved. (For the record, Fundbox's application works the same way.)
Kabbage application requirements
| | | |
| --- | --- | --- |
| Min. credit Score | Min. annual revenue | Min. time in business |
| 530 | $100,000 | 1 yr. |
Once you're approved, you can decide to get your money through PayPal, as a deposit into your checking account, or on a Kabbage Card (that works a lot like a debit card). If you choose PayPal, you can have your money in less than an hour. That speed, plus moderate borrower requirements, makes Kabbage a solid lender―even though it has relatively high fees and a weird fee structure (which we detail in our Kabbage review).
Patience may be a virtue―but if you need financing and you need it now, Kabbage has your back.
Funding Circle: Best for P2P loans
Many alternative lenders have high rates, short terms, and small maximum loan amounts. For an antidote, check out Funding Circle's peer-to-peer (P2P) lending.
Peer-to-peer lending just means that individual investors are the ones lending you money―though in Funding Circle's case, all your interactions will go through Funding Circle itself, so you're unlikely to notice a difference. Except, of course, when it comes to Funding Circle's very competitive rates and terms.
Funding Circle has a few let-downs. Due to its rigorous requirements, startups with little cash flow find it difficult to get approved: only consider Funding Circle if you're shopping for a loan of at least $25,000 and have a good personal credit score. Need further help to get started? Funding Circle offers to help you understand your loan and repayment terms.
Funding Circle application requirements
| | | |
| --- | --- | --- |
| Min. credit Score | Min. annual revenue | Min. time in business |
| 620 | N/A | 2 yrs. |
Funding Circle's interest rates start in the low single digits and top out at the high 20s―not unlike most banks. It offers lengthy terms to go with those rates too. You can get repayment terms ranging from half a year to five years.
So while Funding Circle does have higher borrower requirements than many online lenders, it's worth applying for if you can qualify.
Kiva: Best for microloans
Kiva loans go up to only $10,000, so they won't work if you have large financing needs. But if a smaller loan is just the right size for you, then you'll love Kiva's interest rate―an unbeatable 0%. Yes, you'll have to do some crowdfunding to get that stellar rate (starting with your own social circle).
But if you're willing to put in the work, Kiva microloans are one of your cheapest funding options.
Accion: Best for startup business loans
Lots of alternative lenders offer loans to startups, but most of them see your business as a set of numbers: your credit score, your revenue, etc. Not Accion. Its application process takes you into account. In fact, its entire mission is getting loans to unique businesses that might otherwise struggle to get financing (like minority-owned or women-owned businesses).
So if you've got the time to tell your story (and Accion's application process will take longer than most), then Accion might be the lender for you.
OnDeck: Best for repeat borrowing
Business financing isn't always a one-time thing. Maybe you need a loan to buy equipment now, but next year you'll want a line of credit to help handle cash flow and seasonal inventory. In that case, you might like OnDeck. It offers incentives like lower rates and reduced fees to repeat borrowers. As you borrow more, you have the potential to save more.
Put simply, if you see multiple loans in your future, you may want to start creating a solid relationship with OnDeck now.
StreetShares: Best balance of rates/requirements
StreetShares is a peer-to-peer lender (like Funding Circle above). But unlike some other P2P lenders, StreetShares strikes a good balance between its competitive starting interest rates and its somewhat relaxed borrower qualifications. Just $25,000 in revenue can qualify you for a StreetShares loan. Of course, you'll need to do better than that to get the lowest rates.
Even so, StreetShares' balanced rates and requirements make it a peer-to-peer lender worth considering.
CanCapital: Best merchant cash advances
We'll be honest: we don't really recommend merchant cash advances to most businesses. Their high rates and inflexible payment structure make them less-than-ideal, especially when compared to other types of financing. But if you do want to go with a merchant cash advance, CanCapital may be the best source. It's got excellent customer reviews and (relatively) competitive rates.
Again, we'd suggest you make merchant cash advances a last resort―but if you're going for one, you can do worse than CanCapital.
Grow your business today
Browse hundreds of loan options, custom-tailored to your business and budget needs, from a single, simple platform.
Alternative loans vs. traditional loans
We mentioned up top that alternative business loans have some advantages over traditional bank loans. Of course, they also have some disadvantages you should know about. Here's a quick overview to get you up to speed.
Borrower requirements
In general, alternative lenders have lower application criteria than traditional lenders do.
Most big banks, for example, only lend to businesses that have been around for at least two years, make over $200,000 in revenue, and have a personal credit score in the high 600s.
As you can see from our rankings above, alternative lenders require much less from borrowers. While the exact criteria vary from lender to lender, borrowers with a one-year-old business, $100,000 in revenue, and a personal credit score in the low 600s can likely qualify for an alternative loan.
Loan cost
The trade-off for those lower borrower requirements comes in the form of loan costs. Most alternative business loans cost more than their traditional counterparts.
Best Alternative Business Loans
Again, your actual loan costs will depend on your lender. But almost all financing from traditional lenders has starting interest rates in the single digits―and often the low single digits at that. Alternative lenders, on the other hand, often have starting rates in the double digits.
Plus, many alternative lenders have payment structures that mean you can't save money on interest by repaying your loan early. While traditional lenders do sometimes have prepayment penalties, you can still often save through early repayment.
Funding turnaround
Alternative lenders often have shorter processing and funding times than traditional lenders do. Online lenders like Kabbage can get you approved and funded in minutes.
Traditionally, banks have taken longer to process applications and to actually fund loans. That said, they're starting to catch up, and some banks offer very fast turnaround on certain business loans.
Terms and payments
For the most part, banks offer you longer repayment terms (think a loan term of one to five years), while online lenders have shorter repayment terms (in many cases, a loan term of a few weeks to a few months). As a result, online lenders often work best for short-term financing needs.
You'll also find that most banks and credit unions require monthly payments on installment loans. Alternative lenders, however, often require you to make weekly payments. Plus, in most cases, online lenders automatically take payments out of your business bank account. Lots of banks do that too, but some at least give you the option for manual monthly payments.
FAQs about alternative loans and lenders
What types of alternative loans are available?
Alternative loans has become a catch-all term for pretty much any small-business loan that you can get from an online lender. You can get all kinds of business financing from alternative lenders:
Long-term loans
Short-term business loans
Microloans
Lines of credit
Equipment loans
Invoice factoring/invoice financing
Merchant cash advances
There are also alternative personal loans available. Some businesses use them for working capital, but you can generally get better deals by sticking to business lending.
Are alternative lenders safe?
Yes, most alternative lenders are safe. Some small-business owners understandably worry, since online lenders haven't been around too long. But most popular alternative lenders have funded plenty of businesses and received many rave reviews.
If you're worried about a specific lender, check out our individual lender reviews. We always call out anything that makes a lender even a little sketchy.
Which loan option is best for my business?
The best loan for your business will depend on all sorts of factors, including your borrower qualifications, the amount of working capital you need, how much interest you can afford to pay, and more.
All the loans reviewed above are excellent options. But if you need more help narrowing down your choices, check out our guide to choosing a small-business loan.
Do alternative lenders offer unsecured business loans?
Yes, you can get unsecured loans from alternative business lenders. These loans don't require specific collateral from you (yay!), but you'll probably still have to sign a personal guarantee and agree to a lien on your business assets.
The takeaway
As a business owner, getting working capital can be the key to growing and expanding your business. Luckily, we live in a time when it's easier than ever to apply for and get small-business financing―thanks in large part to alternative lenders.
You have many choices for lenders, but the companies on our list represent the best alternative business loans out there. Whichever one you go with, we think you'll be in good hands.
Found an alternative business loan you're interested in? Figure out how much your loan will cost you with our business loan calculator.