Best Credit Card Processing for Small Businesses
---
Are you ready to start accepting credit cards, or are you just looking for a better processing provider? We'll help you find one with the features and rates that suit your business best.
Nothing affects your bottom line more than being able to smoothly accept payments from your customers. If you can't take payments, you can't make money, so it's crucial to find a payment processing solution that fits snugly into your business model.
Some payment processing companies want to nickel and dime your small business with hidden fees and deceptive rates. The last thing you need is to get into a long-term contract with a processing company that skims your transactions to make themselves some extra dough at your expense.
There are hundreds of payment processing companies, so to make your job easier, we've rounded up six of the best payment processing companies operating today.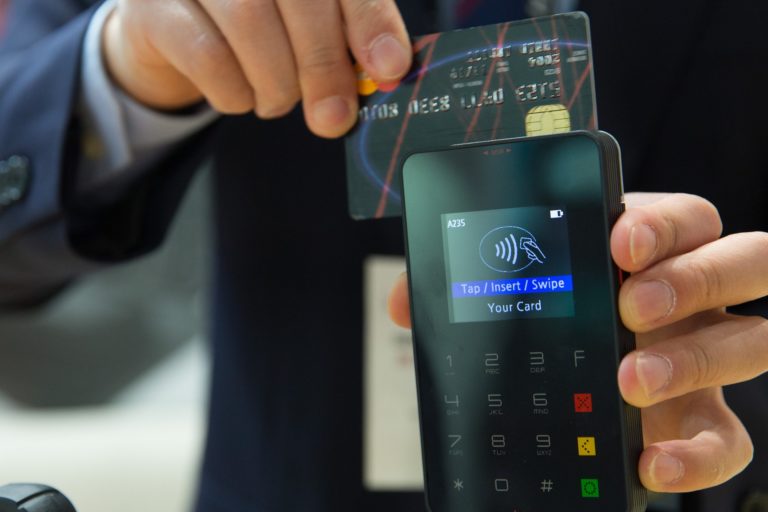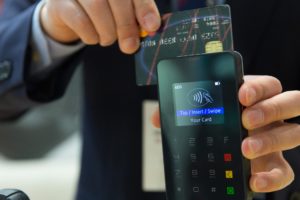 The best credit card processing for small business
| | | | | |
| --- | --- | --- | --- | --- |
| Brand | Processing fee per transaction (swiped) | Processing fee per transaction (keyed) | Basic Monthly fee | Learn more |
| Square | 2.6% + 10¢ | 3.5% + 15¢ | $0 | See Plans |
| National Processing | Interchange + 0.15% + 7¢ | Interchange + 0.30% + $0.15 | $10 | See Plans |
| Fattmerchant | Interchange + 8¢ | Interchange + 15¢ | $99 | See Plans |
| Dharma | Interchange + 0.15% + 7¢ | Interchange + 0.30% + $0.10 | $20 | See Plans |
| Stripe | 2.7% + 5¢ | 2.9% + 30¢ | $0 | See Plans |
| Helcium | 1.82% + 8¢ | 2.30% + 25¢ | $15 | See Plans |
Data effective 2/6/20. At publishing time, pricing and features are current but are subject to change. Offers may not be available in all areas.

Interchange
Interchange refers to the fees assessed by the credit card company every time a transaction is made. Processing companies pay these fees to credit card companies on your behalf. When a processing company offers transaction rates that account for interchange, that means they'll be taking a cut over and above interchange rates. This pricing method tends to save your business money because it takes into account every credit card provider's processing fees instead of just assessing a flat fee per transaction.
Our methodology
We've vetted these companies with small-business owners in mind, looking for traits and features that best serve small-business needs, like these:
Ease of integration. How easy is it to start taking credit card payments? How long is the sign-up and integration process? Will this processor integrate with your existing equipment?
Fees and costs. What's the cost per swipe? Are there any fees for chargebacks? Are there any fees for early account termination? Are there monthly fees?
Customer service. Is it easy for a customer to contact customer service? Are the service representatives effectively resolving issues as they crop up?
Multi-channel functionality. Does the processor allow for mobile payments, in-store payments, or over-the-phone payments?
Industry expertise. Does the brand offer any plans suited to the needs of specific industries, like retail or restaurant?

Square
Square is hands down the easiest way to start taking payments as soon as possible for no up-front costs. Plus, their point-of-sale features are the best in the business.
It's hard to argue with the value Square offers to small businesses. If you want to start processing payments today, you can get a free mobile card reader from Square by opening a free account on their website. As soon as your free reader arrives in the mail, all you have to do is download the Square app, and you can start taking payments.
Square does have a higher price per transaction than other companies, but when you consider the fact that you don't have to pay monthly and you can get a free mobile credit card reader, the total difference in cost may be negligible—especially for small businesses with lower transaction volume.
In addition to being a turnkey credit card processing solution, Square also offers a top-tier point-of-sale system. Inventory tracking, employee performance monitoring, and rewards programs are just a few of the features available to your business through Square's point-of-sale features.
Square also lets you accept payments in any and all formats for reasonable rates:
In-person payments. Use a mobile reader or any other Square terminal to accept payments.
Invoice payments. Email your customers a payable invoice for 2.9% + 30¢ per invoice. You can set these invoices up to be recurring.
Remote payments via computer. Accept payments over the phone at a rate of 3.5% + 15¢ for all card-not-present transactions.
Online payments. Build an online store or integrate Square's payment processor into your existing website for 2.9% + 30¢ per transaction.
And remember, you're getting all this functionality for no monthly fee, making Square our top provider of credit card processing for small businesses.
Best customer service: National Processing

National Processing
National Processing seamlessly transitions businesses to its payment processor and offers solid rates to help them make more money.
Here's the quick-and-dirty of why you want a payment processor known for their superb customer service:
Free equipment reprogramming. If you're looking to change processing providers, integrating new services with existing equipment can be a pain. National Processing knows this, so they offer a full reprogramming of your equipment for free.
Chargeback monitoring. Chargebacks are an expensive burden to handle by yourself. National Processing monitors your chargeback risk, helping you avoid those costs.
24/7 customer service. With easy access to quality customer service, you can rest assured someone will be there anytime you have a problem or need some help.
In addition to offering industry-leading customer service, National Processing also provides highly competitive rates. At $10 a month plus a rate of interchange + 0.15% + 7¢ per transaction, you'll be saving a good deal of money. These savings can be a game changer if you're operating at a higher sales volume.
Another way that National Processing helps you save is by offering you a free mobile card reader called Clover Go when you sign up. Then you can take payments on the go without paying for any new equipment.
If you do want new equipment, National Processing offers Clover Mini and Clover Station terminals that double as point-of-sale systems. This adds inventory management, promos, rewards, employee logins, and more.
Best point-of-sale integration: Fattmerchant

Fattmerchant
Fattmerchant lets you keep your point-of-sale system with third-party integrations, and it has the lowest rates in the business
Are you already using a point-of-sale system and don't want to switch? Good news, Fattmerchant integrates with 90% of all third-party solutions. Here are some popular point-of-sale systems that Fattmerchant integrates with:
Aloha
Micros
Revel
Vend
ShopKeep
Being able to integrate a new payment processor with your existing point-of-sale system is key if you don't want your workflow to be disrupted. That's why Fattmerchant makes it easy to switch your payment processor and keep your point-of-sale system.
Another competitive edge that Fattmerchant brings to the table is its competitive rates. Fattmerchant charges only interchange + 8¢ per transaction with their terminal and integration plans and only interchange + 15¢ for virtual terminal, shopping cart, mobile, and API plans. That's about as low as rates go, but there's one drawback.
Fattmerchant has the highest monthly fee of any of our recommendations at $99 per month. This means Fattmerchant isn't for every business—specifically, businesses that don't have enough monthly credit card revenue to save them money with Fattmerchant's pricing model.
But Fattmerchant does offer all popular channels of receiving payment:
Invoicing
Card-present transactions
Remote computer payments
Online API
Fattmerchant is competitive in their offerings, but you should be sure to calculate if their pricing model will save you money before you move forward.
Most flexible contract: Dharma Merchant Services

Dharma Merchant Services
Dharma is perfect for any business that needs seasonal credit card processing but doesn't want to pay fees during the months they're not making sales.
Dharma offers competitive interchange plus pricing at a low monthly payment. It may not be the lowest-priced provider, but what really sets Dharma apart is its contract flexibility.
So if you have a seasonal business, Dharma won't charge you any fees for deactivating and reactivating your account for your limited sales season. In fact, you're billed with Dharma on a monthly basis and can freeze your account at any time, meaning no long-term commitments.
The only time you'll be charged is if you decide to permanently close your account—there's a $25 processing fee. Compared to many other payment processors, this is a very small fee.
Another way that Dharma competes with the best is by offering a fully featured merchant software that makes taking payments easy, allowing you to manage your payments from one simple place.
And if you're taking those payments from a storefront or restaurant, you can take advantage of Dharma's special credit card processing rate at 0.15% + 7¢ above interchange, making your statements simple and easy to read and saving you money on processing costs.
Best for global sales: Stripe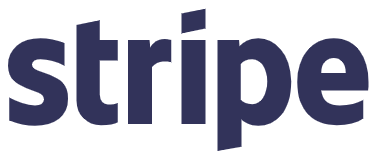 Stripe
If you want next-level payment compliance around the world, nobody helps you take more payments from more places than Stripe.
Stripe is your best option for selling wares or services around the globe using your website. No other payment processor even comes close to what Stripe offers in worldwide online sales.
This is why Stripe has a higher processing fee than some of our other recommendations. There's no monthly fee, which does offset some of the cost. Stripe knows it's a little more expensive, and that's why it offers features you can't get anywhere else.
Here are a few key features of Stripe's payment platform:
Global payment acceptance. Adding a single stripe API to your website will allow you to accept payments in over 135 currencies.
Checkout optimization. Design a custom checkout interface that maximizes flow across desktop and mobile interfaces.
Easy website embedding. All you need is a single line of JavaScript to embed a checkout box on your website.
Worldwide security licensing. Your payments will be safe, legal, and compliant all over the world thanks to Stripe obtaining and renewing licenses across the globe.
Programmed dispute handling. This automates evidence submissions for chargebacks using the Disputes API.
You can also choose to use some optional add-ons. Stripe offers in-person processing if you buy one of their terminals and allows you to build custom checkout flows.
Stripe also offers credit card terminal processing. This isn't its specialty, but its rate is pretty reasonable at 2.7% + 5¢ per successful charge. Still, if you're looking for a fully featured point-of-sale solution, Stripe's terminal and cloud management software probably won't make the cut.
Also, be aware that to implement Stripe, you need a website and access to a programmer or web developer. Stripe is an online application that you have to integrate into your website. The only way around hiring a programmer is by designing a website on a web development platform that integrates with Stripe—like Squarespace.
You can start using Stripe for free today. You only pay when you make sales.
Most scalable rates: Helcium

Helcium
Not exactly sure what you're looking for? Helcium is a perfect middle-of-the-road processor that gives you decent rates and a good suite of point-of-sale features.
Helcium's most interesting feature is the way its rates scale. It essentially works like this: the higher your monthly processing volume and the bigger your average transaction size, the lower your rates.
Helcium divides its rates into retail and online payment processing. For retail, rates start at interchange + 0.25% + 8¢ for $0 to $25,000 per month in sales and scale all the way to interchange + 0.1% + 5¢ for $5,000,001 and higher per month in sales. This means as your business grows, your rates decrease.
Processing online is a little more expensive, starting at interchange + 0.45% + 25¢ and scaling up to interchange + 0.1% + 10¢ using the same sales volume as we mentioned before. It's also important to note that if you'd like to use Helcium to accept credit cards online, your monthly fee will also be higher at $35 per month compared to $15 per month for their retail plan.
Helcium is neither the cheapest option nor the most fully featured. It falls somewhere between a simple payment processor and a point-of-sale system. Helcium users can accept worldwide payments, avoid cancellation fees, and utilize a decent suite of point-of-sale features.
Helcium is a good choice for a solid set of features at a moderate price.
FAQs
Where do I find interchange rates?
You can find all current interchange rates on Host Merchant Services' website. These rates are subject to change from month to month, so if you're using a credit card processor that uses interchange-plus rates, you may see small fluctuations on your statements.
Can I integrate my payment processor into my website?
Many of our suggestions above offer APIs that can easily be added into the code of your website. Some are more customizable than others and may even offer a loose enough template to allow for branded payment processing.
What's the difference between credit card processing and point of sale?
Credit card processing simply describes your ability to accept credit cards. This is usually done through a processing provider that works with credit card companies to pay interchange rates and stay PCI compliant.
Point of sale, on the other hand, often includes credit card processing, but it also includes a number of other features relevant to making a sale, like inventory management, rewards programs, and employee tracking.
Many credit card processing companies, like Square, also offer a suite of point-of-sale features that are often needed for customer purchases.
Do you have any other questions about credit card processing?
If you do, don't hesitate to email us, and one of our processing experts will update this page with an answer to your question.
The takeaway
Choosing a credit card processor can be tricky if you don't know what features you need. One of the reasons Square is our number one choice is that it does a little bit of everything and there's no long-term contract. You just pay as you make sales. If you're still not sure which processing brand is right for you, our recommendation is to start with Square. If their service doesn't work for you, it's easy to switch over to another brand.
That said, we've hand-picked each of the brands above because they have reputable track records and a history of helping small businesses. Any of them will get your payment processing job done. We advise a little caution with Stripe, however, as they're a little less small-business-friendly due to the fact that their processing software requires some programming skills to implement. That said, if you have a programmer or know a thing or two about web development, Stripe is one of the most powerful internet processing tools out there.
Once you've settled on a brand, we wish you happy processing. And please, if you have any notable experiences, good or bad, with any of the brands we've recommended, please reach out to us and let us know. We always consider personal experiences when we update our recommendations.
If you're looking for extra point-of-sale features and want more than just a way to process credit cards, be sure to check out our recommendations for the best small-business point-of-sale systems.
Disclaimer
At Business.org, our research is meant to offer general product and service recommendations. We don't guarantee that our suggestions will work best for each individual or business, so consider your unique needs when choosing products and services.