If you have decent sales volume, Stax may be the most cost-effective credit card processing company out there. And as a plus, you may get to keep your current POS system.
Stax (formerly Fattmerchant) is a cheap credit card processing solution with a strong reputation. We combed through hundreds of user reviews to make sure Stax wasn't pulling a fast one with its prices. Almost every small business reviewer said they saved money on processing fees using Stax.
Arriving on the scene in 2014, Stax is a relatively new company. Its top selling point has always been its prices. However, Stax's digital payment processing platform, point-of-sale integrations, and customizable application programming interface (API) payment portal add much-needed value to small-business processing needs.
Stax has three pricing plans based on your business' yearly sales volume. The best part of its pricing model is that there are no hidden fees—the price you see is the price you get.
| | | | |
| --- | --- | --- | --- |
| Plan | Growth | Pro | Ultimate |
| Monthly fee | $99 | $159 | $199 |
| Swiped payment fee | Interchange | Interchange | Interchange only |
| Keyed payment fee | Interchange | Interchange | Interchange only |
| | Get Started | Get Started | Get Started |
Data effective 3/4/23. At publishing time, pricing is current but subject to change. Offers may not be available in all areas.
Keep in mind that you'll only be paying interchange fees with Stax. Most other processors will add a per-transaction fee on top of the interchange fees charged by credit card companies, but Stax doesn't.
That said, interchange fees vary based on multiple business factors, like location of purchase, amount of purchase, and more. Because of this it's tricky to calculate the initial per-transaction costs of switching to Stax—unless you're familiar with the interchange rates for your business.
When it comes to transactions, Stax only charges interchange fees. Stax has the lowest processing rate we found, meaning you'll spend less money per transaction than anywhere else.
The most prohibitive aspect of Stax's pricing model is its expensive monthly fee. Most credit card processing companies charge less than Stax, but Stax has a high monthly fee by design. Its services are intended to be used by businesses with high monthly sales volumes. For those businesses, Stax is hard to beat.
Stax also requires a three-year contract. Luckily, Stax doesn't penalize you for canceling before the expiration of the contract. You can cancel at any time at no extra cost. Stax only requires that you give 30 days' notice before canceling.
Compare Stax to top competitors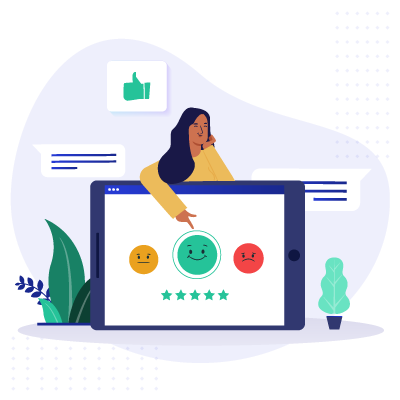 Expert Advice, Straight to Your Inbox
Gain confidence in your business future with our weekly simple solutions newsletter.
Stax Pay is an all-in-one payment processing system that allows you to secure payments in-person and online. When we say "all-in-one," we mean "all-in-one." Stax Pay enables you to accept payments safely via mobile, key-in, swipe, dip, tap, Apple Pay, and Google Pay.
One of our favorite parts is that Stax Pay also provides monthly analytics by offering sales data on the services, products, and locations where people make these payments. These analytics also include activity charts and customer loan-to-value ratios.
Swiped in-person payments
For in-person payments, Stax offers Dejavoo terminals. You'll have to buy the terminal outright, but you'll own it, meaning you'll get to keep it if you change processors. Comparatively, many companies charge a rental fee for their terminals and then request them back if you switch.
A Dejavoo terminal should cost a maximum of a couple of hundred dollars.  Stax also offers mobile payment terminals that you can attach to your phone.
Stax encourages mobile payments by offering an easy-to-use mobile app that helps you accept, track, and manage online and offline payments. There's also a mobile reader that uses Bluetooth technology to complete transactions by swipe or tap. You can also scan a customer's credit card by taking a picture of it on your phone.
Point-of-sale integrations
Stax payment processing integrates with 90% of third-party point-of-sale systems, including some of the most popular processors in the industry:
Point-of-sale systems are useful because they can provide inventory management, cash drawers, accounting integration, and customer management features.
Stax POS also syncs with business tools such as Facebook, Google Business, and QuickBooks Online.
Stax Pay can allow you to create and immediately send invoices via email or text anywhere in the United States. These invoices can include personalizations for your brand. You can itemize products and services, and offer customers the option to pay immediately and save their payment method.
Our favorite part of this invoicing software is that you can automatically invoice customers by email or text based on a single or recurring schedule. This feature knocks out some frustrating tasks for the overworked small business owner.
Invoicing also integrates with QuickBooks and Zapier, making it easy to track and manage inventory, apply discounts, set tax rates, and get low stock alerts.
Heads-up: What is an API?
API stands for application programming interface. APIs are what programmers use to connect apps to websites. Payment processing APIs allow your programmer to connect a payment processor to your website. Adding an API to your website's payment processor will require programming experience.
Do you need an online terminal for your website? Stax has an API that you can integrate into your website with a custom flow to tailor your payment experience to your customers. 
The API is useful for mobile apps, websites, and software and hardware solutions, allowing you the freedom to add payment processing functionality wherever you need it. It also comes with customer management, inventory tracking, invoicing, and recurring billing features.
Stax Pay Plans and Features
Stax Pay is an all-in-one platform, but each plan offers different features. Check out the list below to understand which plan is best for your business needs and price point.
| | | | |
| --- | --- | --- | --- |
| Features | Growth | Pro | Ultimate |
| Price | $99 | $159 | $199 |
| Digital invoicing | Yes | Yes | Yes |
| Recurring invoices & scheduled payments | Yes | Yes | Yes |
| Support for online, card not present, and card present payments | Yes | Yes | Yes |
| ACH processing | Yes | Yes | Yes |
| Dashboards & analytics (lite) | Yes | Yes | Yes |
| Quick payment /backup processing | Yes | Yes | Yes |
| Text2Pay mobile payments | No | Yes | Yes |
| Payment links | No | Yes | Yes |
| Securely store credit cards on file | No | Yes | Yes |
| API key integration capabilities | No | Yes | Yes |
| Enhanced dashboards & reporting | No | Yes | Yes |
| Automatic updates for stored credit cards | No | No | Yes |
| One-click shopping cart setup with catalog management | No | No | Yes |
| Advanced dashboards & reporting | No | No | Yes |
| Data exports (i.e. transactions, customers) | No | No | Yes |
| | Get Started | Get Started | Get Started |
Data effective 3/4/23. At publishing time, pricing is current but subject to change. Offers may not be available in all areas.
Stax is a great solution for any business owner who wants to save money on processing fees, has a solid sales volume monthly, and wants a high-quality option. Its payment processing tools offer a smart design, are easy to use, and tailor to the needs of modern business.
Why Stax may not be right for you
Stax is not good for businesses that only need to process a credit card once in a while. You have to pay the expensive monthly fee whether or not you process a single payment in a given month. So if you process payments more sporadically, stick with a pay-as-you-go solution, like Square.
Additionally, Stax may not be good for businesses looking for a one-stop-shop solution. Stax is a payment processing solution that offers point-of-sale integrations, but not many point-of-sale features. You'll end up paying for a point-of-sale system and a payment processor if you need those additional features.
Square, on the other hand, is both a payment processor and a point-of-sale system that gives you additional features for a flat per-transaction rate. It may be a better option for businesses looking for an all-in-one solution.
Best Credit Card Processing for Small Businesses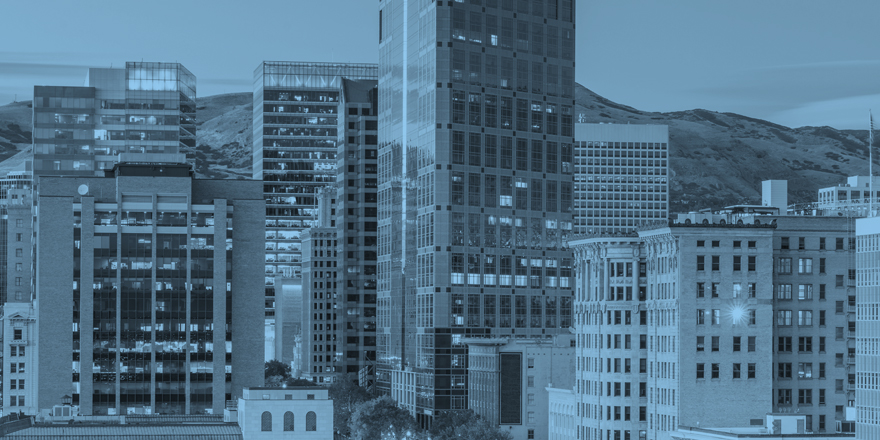 Ready to start accepting credit cards?
Square lets you get started for free. The account is free, the app is free, and your first mobile card reader is free. You simply pay as you process.
Stax is a great credit card processor for businesses that want to save money on processing fees. You'll be able to take payments online, over the phone, on the go, and in person using Stax's terminals and payment platform.
But Stax's expensive monthly fee means your business will have to do a reasonable amount of monthly processing to save money. If your business already does a lot of monthly processing, there's no cheaper processing solution than Stax.
If Stax doesn't quite fit your bill of wanted features and functionalities, be sure to check out our other top payment processing recommendations.
Stax charges a flat monthly fee, and then all transaction fees are simply interchange fees. These are fees the merchant's bank account must pay when a customer uses a credit card to make a purchase. This rate boils down to 2.6%  + $0.10 for in-person transactions and 2.9% + $0.30 for online transactions.
Yes, Stax does integrate with QuickBooks as well as Google Business, Facebook, and 90% of third-party, point-of-sale systems.
Disclaimer
At Business.org, our research is meant to offer general product and service recommendations. We don't guarantee that our suggestions will work best for each individual or business, so consider your unique needs when choosing products and services.