Best Website Builders for Small Businesses 2020
---
We tested nine website builders to find the right one for your small business and its specific needs.
Our Approach
1
Business created
9
Website builders tested
30
Hours of research
6
Main points of comparison
Last Updated: More than 6 months
We updated our pricing info for Squarespace, Wix, GoDaddy, and WordPress. Ultimately, this didn't affect our rankings, but we did add some extra details to help you contextualize what each provider has to offer.
If you haven't built a website before, you probably don't know Wix from Weebly from WordPress (but you might wonder why so many website builders have W names), and you almost certainly don't know which platform is "the best."
And with many website builders locking you into a year-long subscription, the last thing you want to do is get trapped using a website builder that feels unusable or doesn't have the features you want.
That's why we tested nine of the most popular website builders for small businesses. We found out who each builder would work best for (and who it wouldn't) and ranked the builders based on their usability, design, and customizability.
Let's find out which website builder is the right one for your business site.
Compare the top website builders for small business
| | | | | |
| --- | --- | --- | --- | --- |
| Feature | Wix | Squarespace | Weebly | GoDaddy |
| Starting price | $13/mo.* | $12/mo.* | $6/mo.* | $10/mo.* |
| Overall score | 5/5 | 4.7/5 | 3.6/5 | 3.3/5 |
| Online Store | Select plans | Select plans | ✔ | Select plans |
| Blog | ✔ | ✔ | ✔ | ✔ |
| Product limit | Unlimited | Unlimited | Unlimited (select plans) | 5,000 |
| Credit card payments | Select plans | Select plans | ✔ | Select plans |
| SSL security certificates | ✔ | ✔ | ✔ | ✔ |
| Mobile-friendly templates | ✔ | ✔ | ✔ | ✔ |
| Discounts and coupons | Select plans | Select plans | ✔ | Select plans |
| Gift cards | With app | Select plans | ✔ | Select plans |
| Shipping quotes | ✔ | Select plans | Select plans | Select plans |
| Transaction fees | ✘ | Select plans | ✔ | ✘ |
| 24/7 customer support | ✘ | ✔ | ✘ | ✔ |
| Design themes | 500+ | 28 | 23 | 19 |
| Apps | About 300 | About 30 | About 300 | N/A |
| | View Plans | View Plans | View Plans | View Plans |
Data effective 11/13/2019. At publishing time, pricing and features are current but are subject to change. Offers may not be available in all areas.
*With annual billing
Wix is best overall because of its ease of use and versatility

Wix
What is Wix?
Wix is a drag-and-drop website builder. With tons of different design themes and hundreds of apps, it's super customizable. Even better, it's a cinch to use. No wonder it's our top pick for website builders.
Despite facing some stiff competition, Wix emerged as the clear winner of our website testing. This drag-and-drop builder has it all: it's easy to use, creates beautiful websites, and lets you customize almost anything you can think of. In fact, we gave it top marks on usability, design, and customizability.
Of course, one builder can't be all things to all people, and Wix might not work for every small-business website. Its prices, while reasonable, aren't the lowest, and it doesn't offer the most plugins or the best ecommerce store tools. So if you're on an ultra-tight budget or you plan to sell thousands of percale cotton sheet sets each month, you might want to move on to the other builders on our list.
Even with its (few) limitations, Wix's quality and versatility make it the best website builder for most people.
Easy drag-and-drop interface
Limitless customization options
Extensive app market
Negative customer reviews
No 24/7 customer support
Wix usability score: 5/5
If you can play Solitaire on a computer, you can use Wix. After choosing a theme, you customize your new website by simply dragging and dropping elements to arrange them how you like. For further customization, you simply use your various menus to change things like alignment, typeface, or size.
Wix's menus are clearly labeled, and the platform feels intuitive to use. Despite having never used it before, we figured out Wix's site builder in no time. Building a complete website (which included a home page, about page, contact page, three blog posts, and a store with five items) took just under an hour.
In fact, Wix felt so easy to get the hang of that we even described it as "fun" and "a joy to use" afterward. Fortunately, the goodness doesn't stop there; Wix excels in other areas as well.
Wix design score: 5/5
If Wix made it easy to only build ugly websites, all the usability in the world wouldn't matter much. But Wix makes it easy to build beautiful, highly functional websites.
In part, that's because Wix has hundreds of templates to choose from. And sure, more isn't always better, but Wix's templates don't sacrifice quality for quantity. Within just a few minutes of comparison, we found several beautiful templates that we struggled to choose between.
Once you start building, Wix's design features help you make an attractive website. It has pre-built content blocks that feature eye-catching shapes and colors. These blocks make it easy to create pages that look professionally built. Plus, the Wix builder has guide lines that appear when you move elements so you can keep everything neatly aligned.
The end result? A business that looks like it was designed by a pro web designer, perfect for earning users' trust (and their business).
Wix customization score: 5/5
Even better, Wix's design tools don't lock you into a cookie-cutter website that looks just like your competitor's site; it has customization options to spare.
Again, you have literally hundreds of templates to choose from when you begin your website. Most of the elements on any page are highly customizable, from size to color to alignment—and beyond. And since you can add, drag, and drop new elements wherever you want them, you can make any page look exactly how you like to get a result that's tailor-made for your business.
But the customization options don't end with design. Wix also has hundreds of apps, or plugins, that you can use to customize the functionality on your site. Want live chat, Google Analytics, or gift cards? You'll find apps for all that and more.
Wix pricing and features
Wix business plans
| | | | |
| --- | --- | --- | --- |
| | Business Basic | Business Unlimited | Business VIP |
| Price | $23/mo.* | $27/mo.* | $49/mo.* |
| Unlimited bandwidth | ✔ | ✔ | ✔ |
| Storage | 20GB | 35GB | 50GB |
| High-def video storage | 5 hours | 10 hours | Unlimited |
| Free professional logo | ✘ | ✔ | ✔ |
| VIP customer support | ✘ | ✘ | ✔ |
Data effective 11/13/2019. At publishing time, pricing and features are current but are subject to change. Offers may not be available in all areas.
*With annual billing.
"I recommend Wix to my clients. A business is a living organism, and your needs, as a business owner, change/update, and you want a builder that's able to keep up or lead the way and reveal new trends to you."
Squarespace offers the best value for small e-commerce

Squarespace
What is Squarespace?
Another drag-and-drop website builder, Squarespace has tons of built-in tools to support an online store or blog. It makes it easy to create a beautiful site.
Squarespace offers all the features a smaller online store needs. It has built-in functionality that lets you accept credit card payments, track your customers, create gift cards, and so much more. Other builders would require plugins to do all that.
But if you get some plugins, Squarespace has even more ecommerce tools. You can get plugins that add fabric swatch previews to clothing products, plugins that track your inventory, and plugins that highlight certain products.
While large online stores with thousands of orders each month might want a dedicated ecommerce builder, Squarespace offers all the tools a smaller e-store could want. Plus, it creates striking, clean websites with ease, so you'll have the perfect online storefront for your bath bomb boutique or cosplay supply store.
Easy-to-use platform
Beautiful designs for sites
Great functionality to support your store and blog
Bit of a learning curve
So-so search engine optimization
Functionality sometimes hidden by tabs and sidebar menu
Squarespace usability score: 4/5
Squarespace is one of the easier website builders to use, but not the easiest. Like Wix, Squarespace uses a drag-and-drop method of building that makes it easy to arrange things just the way you want them. Once you've positioned things, you can use its various menus to customize each element.
But compared to Wix, Squarespace's menus feel unintuitive. Finding different customization options sometimes required a lot of clicking around, as features were tucked away in submenus. That definitely slowed down our building process.
Still, that was a minor frustration with an otherwise easy build. Once you get the hang of the menus, Squarespace becomes a quick and straightforward site builder that shouldn't give you any trouble.
Squarespace design score: 5/5
Squarespace has 28 themes; while that's fewer than most website builders on this list, every theme looks modern, clean, and attractive by default. And when you start with a gorgeous theme, building a beautiful website is easy.
Pre-built content blocks make building even easier. Squarespace's content blocks come in well-designed units that do things like balance your text with appropriately sized and placed images (with lovely default colors and fonts too). No one will know you never took a web design course.
Like any decent website builder, all of Squarespace's themes feature mobile-responsive design, so they'll look great whether your customers visit your site on their desktops, phones, or tablets. As you add new elements, make sure you use Squarespace's pre-built content blocks rather than building your own; otherwise, your new elements might throw off the mobile design.
Squarespace customization score: 5/5
As a drag-and-drop builder with a couple dozen apps, Squarespace offers plenty of customizability for your small-business website.
While it has a limited number of templates, you can add new elements and then drag and drop those elements to position them anywhere you want. So without any coding knowledge, you can arrange a page any way you want.
Plus, Squarespace has lots of built-in customization options. Across its menus, you'll find ways to change everything from your colors to your navigation menu appearance to your page layout. And for extra customization, you can always get apps for Squarespace that add extra features to your site.
Squarespace pricing and features
Squarespace plans
| | | | | |
| --- | --- | --- | --- | --- |
| | Personal | Business | Basic Commerce | Advanced Commerce |
| Price | $12/mo.* | $18/mo.* | $26/mo.* | $40/mo.* |
| Transaction fees | N/A | 3% | 0% | 0% |
| Unlimited bandwidth | ✔ | ✔ | ✔ | ✔ |
| Storage | Unlimited | Unlimited | Unlimited | Unlimited |
| Coupons | ✘ | ✘ | ✔ | ✔ |
| Inventory tracking | ✘ | ✘ | ✔ | ✔ |
| Gift cards | ✘ | ✘ | ✘ | ✔ |
| Orders API | ✘ | ✘ | ✘ | ✔ |
Data effective 11/13/2019. At publishing time, pricing and features are current but are subject to change. Offers may not be available in all areas.
*With annual billing
"Squarespace is extremely easy to use and update. They also offer great design work and hosting of the website. Plus, very inexpensive."
Weebly is best for brick-and-mortar stores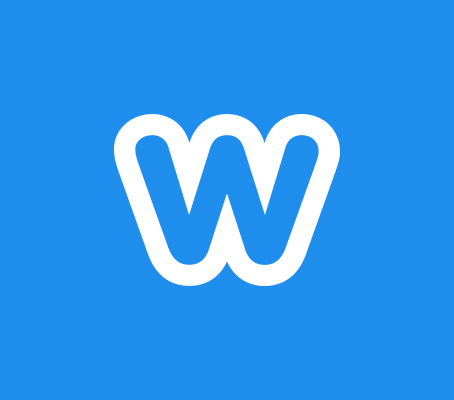 Weebly
What is Weebly?
Weebly is another drag-and-drop site platform. It has an intuitive dashboard that makes it easy to pick up. And unlike the other builders on our list, it even lets you drag and drop your online store.
Weebly excels at making good-looking websites on the cheap—provided you don't need lots of fancy features. Its drag-and-drop functionality lets you easily set up your pages just the way you want them, and its default templates look great on desktop and mobile.
But while the Weebly platform technically has lots of ecommerce tools, you'll have to pay more for a pricier premium plan to get them—and at that point, why not go with one of our top two builders? Likewise, Weebly has blogging capabilities, but they're not nearly as impressive as some of the other builders on our list.
Those strengths and limitations make Weebly ideal for brick-and-mortar stores that need a basic (but beautiful) website to direct people into their store.
Professional-looking templates
Easy-to-use Weebly dashboard
Good e-commerce tools
Extra costs for most e-commerce options
Amateur-looking blogs (without extra apps)
Fewer customer service options
Weebly usability score: 4/5
As you'd expect, the drag-and-drop nature of Weebly makes it pretty easy to use. You just click to select an element, then drag and drop it to move it where you want—nothing to it.
Weebly also has a clean, well-labeled dashboard that clearly displays the elements you can use, so you always know your options. While some builders have confusing, labyrinth-like menus, Weebly keeps it simple.
Our only usability problem was the occasional quirkiness—glitchiness, if we're being honest. Weebly sometimes messed up our completed sections as we built pages or sized our images. It wasn't a huge deal, and we easily fixed these issues, but it could make your website look unprofessional if you don't catch them. At the very least, it will probably slow down your building.
Weebly design score: 3/5
Weebly's included templates look great with almost no effort on your part. All templates are mobile-responsive, and you can always preview how your site will look on mobile to make sure everything looks right across devices.
Unfortunately, Weebly's blog design falls well short of what you can get elsewhere. No matter what template we used, it looked, well, ugly. Like, the year 2002 called, and it wants its blog designs back.
To be fair, you might be able to use a paid premium template or plugin to improve your blog's appearance. We didn't shell out for those in our testing, so we can't say for sure. But since other builders have great built-in blogs, we suggest you stick to them for your content-heavy business. Let Weebly do what it does best: make pretty pages for your simple website.
Weebly customization score: 4/5
Again, as a drag-and-drop builder, you can thoroughly customize any of Weebly's pages. Plus, its clean menus make it super easy to change the appearance of any element on your pages, from background to text to images.
As you might suspect, Weebly's glitchiness sometimes made customization feel like more work than it was worth. Going back to fix things? Not our idea of fun, especially after we carefully tweaked it to look just so.
Still, with simple menus that keep all your important customization options in one, easy-to-access spot, you can do far worse than Weebly's customizability.
Weebly pricing and features
Weebly plans
| | | | |
| --- | --- | --- | --- |
| | Personal | Professional | Performance |
| Price | $6/mo.* | $12/mo.* | $26/mo.* |
| Transaction fees | 2.9% + 30¢ | 2.9% + 30¢ | 2.9% + 30¢ |
| No Square ads | ✘ | ✔ | ✔ |
| Storage | Unlimited | Unlimited | Unlimited |
| Products | 25 | Unlimited | Unlimited |
| Digital goods | ✘ | ✔ | ✔ |
| Inventory tracking | ✔ | ✔ | ✔ |
| Gift cards | ✔ | ✔ | ✔ |
Data effective 11/13/2019. At publishing time, pricing and features are current but are subject to change. Offers may not be available in all areas.
*With annual billing
"I would highly recommend [Weebly]. Once you get used to the way the builder works, it becomes very easy. Why? If it is a good builder, then it becomes intuitive. Also, as an aside, I love the ability to make changes as I need them and not have to wait for a busy web builder to get around to it."
Build your custom site today
Customize your website with an easy-to-use site builder that'll make your brand look professional and polished in no time. Start Building
GoDaddy is best for fast setup

GoDaddy
What is GoDaddy?
GoDaddy is a menu-based website builder. Built to make website building as quick and painless as possible, it stands out as one of the most affordable and easy-to-learn website builders on this list.
If you don't want to spend much time building your website, GoDaddy might be the platform for you. With this easy-breezy site builder, we had a finished site in just 38 minutes.
Now, that ultra-fast build time does come with some limitations; GoDaddy has the most limited customization options of any of our recommended builders, and its web design is better described as "perfectly competent" than "stunning." So if your food blog is your business, you might want something more customizable, and if your literature-inspired t-shirts keep selling like hotcakes, you'll want a builder with a little more ecommerce oomph.
But if you want a simple website to point people at your lawn service business or you just need a small online store for your wildlife-themed jewelry, then GoDaddy offers unparalleled speed and ease of use.
User-friendly interface
Low starting costs
Relevant content suggestions
Limited customization
Mediocre SEO capabilities
Mixed customer reviews
GoDaddy usability score: 5/5
You can't get much easier than GoDaddy, thanks to its limited customizability. As you build your website, pretty much all your choices will be limited to one menu on the right-hand side. On that menu, you'll add text and images, change the position and color of your elements, and choose new elements for your page.
This menu has clear labels and clean navigation, making it an absolute cinch to use. And since GoDaddy gives you a finite number of options, you really can't mess anything up or get lost in the menus.
And like we already mentioned, GoDaddy's simplicity makes it the fastest builder we tested. So if you want a fast and easy builder, you probably want GoDaddy—as long as you can handle the limitations.
GoDaddy design score: 3/5
GoDaddy has fewer templates than just about any other builder (just 19), and some of them look a little too juvenile or cluttered to use for a business website. But it does have several templates that look very clean and professional.
Keep in mind, though, that you can't improve on the templates very much. GoDaddy lets you change the font typeface and color of your headings, and you can obviously switch out pictures and text, but you can't do much beyond that. So don't assume you can take a mediocre template and make it better.
Of course, that also means you can't mess up the templates very much either. As long as you stick to an attractive starting template, you can make a nice-looking website.
GoDaddy customization score: 2/5
GoDaddy's limitations become apparent when you try to customize it.
Again, you only get to choose between 19 different themes, and you have very limited choices for typefaces and colors. GoDaddy's builder does have content blocks you can add (like a cluster of headings and body paragraphs for a FAQ page), but that's pretty much the extent of your page customization options.
Likewise, you can't use any plugins or apps with GoDaddy's builder. It has some basic built-in functionality (appointment scheduling, blogging, and online selling, for example), but you won't be able to add more tools via plugins like you can with most builders. But again, if you just want a simple website, you might not even notice the limited customizability.
GoDaddy pricing and features
GoDaddy plans
| | | | | |
| --- | --- | --- | --- | --- |
| | Basic | Standard | Premium | Ecommerce |
| Price | $10/mo.* | $15/mo.* | $20/mo* | $25/mo.* |
| Email marketing | ✔ | ✔ | ✔ | ✔ |
| Appointment scheduling | ✔ | ✔ | ✔ | ✔ |
| Online store | ✘ | ✘ | ✘ | ✔ |
| Credit card transactions | ✘ | ✘ | ✘ | ✔ |
| VIP customer support | ✔ | ✔ | ✔ | ✔ |
Data effective 11/13/2019. At publishing time, pricing and features are current but are subject to change. Offers may not be available in all areas.
*With annual billing
"GoDaddy to me is easy to use and flexible, and I am very pleased with their tech support."
WordPress is best for complete control

WordPress
What is WordPress?
WordPress.com gives you the WordPress website building software plus web hosting in one product. Its Business plan offers more customization options than any other builder we tested.
WordPress can do just about anything. It has tons of themes for any kind of website you want to build, it comes with exceptional built-in blogging, and with a plugin or two, it can provide powerful e-commerce solutions that can compete with the best e-commerce website builders. The trade-off? WordPress requires more work and know-how on your part.
In fact, WordPress's steep learning curve and time-intensive customization process keeps us from recommending it to businesses that just want a small, simple website. Because if you're not going to harness WordPress's full capabilities (which you'll need the Business plan to do), you might as well use an easier website builder.
But if you want control and features—and lots of them—then WordPress stands in a class of its own. Daily bloggers will love its customizability and SEO tools, and online sellers will enjoy the many ecommerce plugins. With all its plugins and templates, WordPress can make feature-filled, good-looking small-business websites.
Near-infinite customizability
Thousands of available plugins and themes
Great reputation and user reviews
Steep learning curve
Plugins and full SEO tools limited to top-tier plan
Extensive customization required for best results
WordPress usability score: 2/5
As we indicated above, WordPress doesn't feel easy or intuitive. The builder is complex—your main menu leads to lots of other menus, and it can be difficult to remember how to change certain options.
Page building on WordPress feels unwieldy too. While WordPress does allow you to add content blocks, its blocks lack any of the design features you'd find on other builders, so you end up doing a lot more work.
Plus, WordPress has a lot to keep track of. Between all your customization options and the plugins, you have tons of choices. It can feel completely overwhelming.
That being said, we think you can learn WordPress with a little time and hands-on experience. Before too long, you'll know how to comfortably build and maintain your website.
WordPress design score: 3/5
WordPress can have stunning design—but it takes a lot of work on your part. It has hundreds of themes you can choose from (even more if you choose the Business plan, which lets you upload your own themes). Some of those themes are very attractive; some are not.
Fortunately, WordPress's higher-tier plans let you customize the themes with CSS (a sort of programming language). That means you can tweak your template to look exactly how you want—as long as you have working CSS knowledge. That limitation kept us from giving WordPress a better web design score.
Likewise, its content blocks look positively uninspired out of the box. They don't have the ready-made design of other builders. So constructing a page from scratch will lead to good-not-great results unless you really dig in and customize.
WordPress customization score: 5/5
WordPress has more customization options than any other builder we tested. With thousands of themes and plugins to choose from, and more out all the time, you can do tons of customizing without ever typing a line of code. And if you happen to know some CSS? Well, then your options become virtually limitless.
That customizability makes WordPress great for many types of websites—whether you want a large online store selling linens, a sleek portfolio to show off your graphic design, or a mommy blog supported by ads, WordPress can make it happen.
Keep in mind, though, that you have to get the Business plan to unlock all that customizability. It's the only plan that lets you add plugins and upload themes.
WordPress pricing and features
WordPress plans
| | | | | |
| --- | --- | --- | --- | --- |
| | Personal | Premium | Business | eCommerce |
| Price | $4/mo.* | $8/mo.* | $25/mo.* | $45/mo.* |
| Storage | 6GB | 13GB | 200GB | 200GB |
| Plugins | ✘ | ✘ | ✔ | ✔ |
| CSS customizaiton | ✘ | ✔ | ✔ | ✔ |
| PayPal button | ✘ | ✔ | ✔ | ✔ |
| Premium themes | ✘ | ✔ | ✔ | ✔ |
Data effective 11/13/2019. At publishing time, pricing and features are current but are subject to change. Offers may not be available in all areas.
*With annual billing
"WordPress is robust, fast if you optimize it, and there is tons of support online and countless plugins to get any functionality you would like."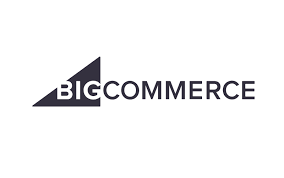 BigCommerce
BigCommerce: Best for large-scale e-commerce
BigCommerce is a dedicated ecommerce builder, which means it comes packed with tools for your online store. With tons of built-in functionality and even more available through apps, BigCommerce can handle all the sales and products you throw it. Plans start at $29.95 per month, so you'll pay a pretty penny for all that—but it's probably worth it for large online stores.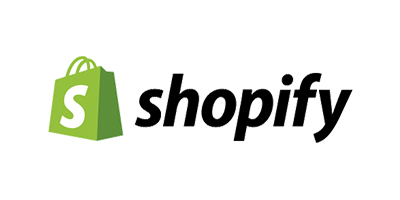 Shopify
Shopify: Best for brand-new ecommerce businesses
Another dedicated ecommerce builder, Shopify offers plenty of resources to business owners building a website for the first time. From name generators to logo makers to tutorials, it can help you get your online store off the ground. Just buckle up for some frustration: Shopify is expensive ($29 per month to start), it can be tricky to use, and you need apps and paid themes to unlock its true potential.

Google
Google Sites: Best for no-frills web presence
Google's website builder is little more than a bare-bones menu that lets you customize one simple home page—no blog, no store, no other pages. If you just need a place other than Facebook for customers to find information about your nail salon or café, Google's site builder could work. But honestly, for the price (nothing), you'll look much more credible with a free site from Weebly or WordPress.

Yahoo
Yahoo Site Builder: Best for absolutely nothing
Yahoo's website builder is a glitch-filled, unintuitive, frustrating website builder that we can only recommend to masochists. After 71 minutes of work, our half-finished website looked hideous. Sure, Yahoo's builder is cheap ($3.89 per month), but the savings will be negated when you have to replace your computer after you throw yours across the room in frustration.
Choosing the right builder for your business website
We asked small-business owners for their advice on choosing a website builder. Just as we expected, they had some great advice.
Many business owners suggested that you look for a website builder that has all the tools you need, rather than just choosing a builder you've heard of.
"Take the time to think about what you need, and choose the right platform . . . it is easiest and most effective to choose the option that is made for what you intend to accomplish rather than trying to retrofit one platform to serve a purpose it wasn't meant for."
That's why we've tried to highlight what each website builder works best for. Because sure, GoDaddy would be a nightmare for someone who wants to customize and then monetize their travel blog, but it's perfect for a food truck that just wants to get a website up.
Put more simply:
"Make sure you are picking the best platform for your business and your business goals."
And of course, you want to get a website builder that works with your budget. That might not be as simple as it first appears.
"Keep in mind that there may be additional costs associated with using any particular platform (such as using your own domain name instead of their free domains, which often appear less professional), and take these costs into account when comparing different services."
Remember that a builder's cheapest plan might not meet your needs (GoDaddy only offers an online store with its highest-tier plan, for example), so look for the plan that actually does what you need it to do. You should also make sure you factor in costs for extras like templates and plugins.
As you narrow down builders by feature and price, you should naturally find one that fits your needs best. And if there's not an obvious pick, we think it's hard to go wrong with Wix for most small-business websites.
FAQs about website building for businesses
What about a domain name?
You absolutely need to get your own domain name when you build your business website. A custom domain builds trust with your audience. After all, why should customers trust a business that can't or won't spend $12 on a domain name?
Fortunately, most of our recommended builders include a free domain for one year when you pay for a plan—only GoDaddy, BigCommerce, and Shopify don't.
So if you choose one of those builders, or if you'd rather get your domain separately from your builder (you can sometimes get better deals on your domain renewal this way), be sure to take a look at our favorite domain registrars.
Should my website builder and my web hosting company be the same?
Honestly, the website builders on this list don't give you a choice. All of these builders bundle their builder with hosting, and they won't allow you to build a site and then host it elsewhere. So if you build a site with Wix, expect to host it with Wix.
And frankly, that makes things pretty convenient for you. You won't have to manage multiple logins or bills.
You'd really only need a separate hosting company if you opted to use the WordPress software but didn't want to use it through WordPress.com. (WordPress.com bundles WordPress.org's software with hosting.) In that case, you can check out the best web hosting providers to find the right host for your needs.
Should I use a website builder or hire someone to create a website for me?
That's one of those things that you have to answer for yourself.
To be clear, we at Business.org believe that business owners are totally capable of building a website themselves. That's why we reviewed these builders and found which were the easiest, which made the most attractive sites, and which had the most customization options—because that will help you choose the builder that meets your needs.
And building your own website has some big advantages. For one, you get to maintain total control over your website, so there's no need to worry about a developer going AWOL on you, going rogue after a dispute (Jurassic Park, anyone?), or simply not understanding your vision.
Plus, in most cases, you can build a website yourself much more cheaply than you can hire a developer to build it for you. Your small business probably has a tight budget, so if you can save some money by putting in a little web work yourself, why not?
On the other hand, building a website will take time. Depending on the features you need, it could take quite a lot of time. You know what they say: time is money. If your time is best spent actively working on your business, then maybe a web developer is worth the cost.
And if we're brutally honest, most of us don't have design or tech expertise. While the builders we recommend make creating a professional website totally doable, you might get better results from someone who spends all their time building websites and knows what they're doing. Likewise, if you're particularly tech-illiterate, you might find website building more frustrating than its worth.
At the end of the day, our recommended website builders make it possible for anyone to build a usable website. So we absolutely believe that you—yes, you—can build a beautiful, functional website. In some cases, you might want to hire someone. But mostly, we suggest you do it yourself.
The takeaway
Running your business takes up enough time and energy; you shouldn't have to spend more of both trying to find the best website builder for small business—and with our recommendations, you won't have to.
Thanks to our thorough testing and research, we're confident that one of the site builders on this list will work for you—whether you're creating an e-commerce site, a monetized blog, or just a few pages for your brick-and-mortar business.
Now go build something great!
Have you used one of these website builders? Tell us about your experience with the platform in the comments below!
Disclaimer
At Business.org, our research is meant to offer general product and service recommendations. We don't guarantee that our suggestions will work best for each individual or business, so consider your unique needs when choosing products and services.