Best Banks for Small-Business Checking
---
Which bank deserves your business's business? Our ranking of the best small-business checking accounts can help you decide.
Checking out your checking account options? Then you'll love our rankings of the best banks for small-business checking.
Below, we've identified which banks have the best checking and what makes them stand out. And because we want you to have all the information you need, we've even named a few banks that you're better off steering clear of.
Let's take a look at your checking account choices.
Not available in all areas
Our top three checking accounts come from online banks, which means they're available anywhere in the United States. Most banks, though, are only available in select states. Check out this table to see what banks are available in your state.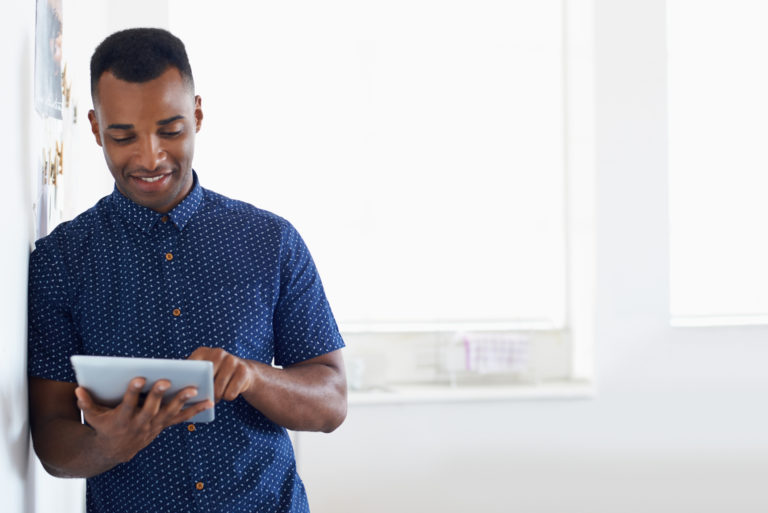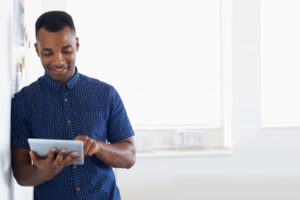 Compare the top small-business checking accounts
Data effective 11/07/19. At publishing time, rates, fees, and requirements are current but are subject to change. Offers may not be available in all areas.
Azlo: Best overall small-business checking account
No checking fees
Excellent customer reviews
Nationwide availability
Checking accounts only
No accommodations for checks
Azlo is our pick for the best bank for small-business checking—an obvious choice, given that Azlo focuses entirely on business checking. This online bank is popular with small-business owners thanks to its fee-free checking accounts. That's right—Azlo not only has no monthly maintenance fee but also doesn't charge transaction fees, deposit fees, overdraft fees, or ATM fees. Not a bad deal, right?
Now, Azlo is the best checking account for most businesses, but it's not right for everyone. Checks don't work with Azlo accounts—at all—so if you still make payments the old-fashioned way, you'll need a different bank. Likewise, because Azlo has no physical locations, you can't deposit cash into your Azlo bank account. But if those aren't issues for you, then congratulations! You just found yourself a great checking account.

Azlo
Our verdict
With virtually no fees on its online checking accounts, Azlo is the overall best bank for small-business checking.
Small Business Bank: Most loved by customers
Availability in all states
Excellent customer reviews
Small opening deposit
No physical locations
Outdated website and app
If you're the kind of person who likes to ask other small-business owners for recommendations, then let us introduce you to Small Business Bank. Like Azlo, Small Business Bank is an entirely online bank with no monthly service fee on its checking accounts (its savings accounts are another story). But while business owners really like Azlo, they love Small Business Bank.
In fact, it has the best customer reviews of any bank we considered. Users praise Small Business Bank's customer service; some even report that Small Business Bank preemptively alerted them to potential problems with deposits, saving them time and energy. Sure, a few customers complain about Small Business Bank's outdated website and buggy app, but the consensus is clear: business owners love Small Business Bank.

Small Business Bank
Our verdict
Glowing reviews from current customers point to Small Business Bank being a great small-business checking choice.
Axos Bank: Best interest-bearing checking account
Interest-bearing checking accounts available
Nationwide availability
Unlimited ATM fee reimbursement
High minimum opening deposit
Limited customer support hours
Axos is one of the few banks that offers an interest-bearing checking account, and it's the one we like best. Axos's Business Interest Checking account can earn you up to 0.8% APY (annual percentage yield) on your cash. Sure, that won't single-handedly ensure your business's success—but it definitely won't hurt. So if you know you'll have a bunch of cash in your checking account, why not consider Axos?
Keep in mind that, since it's an online bank, you won't be able to mosey down to your local branch to do business. And unlike its free basic checking account, Axos's Business Interest Checking account has a $10 maintenance fee. But if you keep an average $5,000 daily balance in your checking account, Axos waives that fee. So if you want that sweet APY, Axos Bank's interest-bearing checking account is the way to go.

Axos Bank
Our verdict
Axos Bank's Business Interest Checking account offers a good option for business owners who want interest-bearing checking.
Citizens: Best customer service
24/7 customer support
Support through phone, chat, and email
No monthly service fee for checking
Availability in only 11 states
Low business savings APY
Maybe you expect to have complex banking needs. Maybe you tend to have lots of questions. Maybe you just like knowing someone has your back. No matter your reason for prioritizing customer service, you'll find that Citizens offers the support you crave. It offers the most customer support options of any checking account on our list (plus a solid checking account with no monthly maintenance fee).
It starts with 24/7 support options—and not just for specific products, but for all your business banking questions. To sweeten the deal, Citizens gives you plenty of ways to get help. You can contact customer service by phone, email, online chat, a support forum, or even social media, so you're sure to find a method that works for you. For a checking account that supports you in all the right ways, go with Citizens.

Citizens
Our verdict
Citizens offers the most robust customer support options of any bank, making it a good checking account for people who like having help at hand.
Huntington Bank: Best one-stop shop
Availability of loans, credit cards, and more
Extensive resources for business owners
No monthly maintenance fee for checking
Low number of free transactions
Availability in only 10 states
Sometimes you just want a checking account—but sometimes, after you get that checking account, you realize you want a bunch of other financial products for your business, like small-business loans, credit cards, savings accounts, business liability insurance, and more. If those things appeal to you, then Huntington Bank might be the right bank for you.
While many banks offer more than just checking accounts, Huntington Bank has some of the most impressive breadth we've seen. It has everything we listed in the last paragraph—and more. And lest you think we got distracted by all the nice things, we can assure its checking accounts are worth your time too (no monthly fee!). But if you see your checking account as just the beginning, we think you'll like all Huntington has to offer.

Huntington Bank
Our verdict
Huntington Bank offers free business checking accounts—but its other products are worth a look too.
KeyBank: Best for cash-heavy businesses
Does your business have a bunch of cash transactions? Take a look at KeyBank. It offers $25,000 in free cash deposits—way more than any other business checking account we reviewed. And if $25,000 isn't enough for you, KeyBank has low cash deposit fees after that. So if you find yourself depositing stacks of cash, KeyBank's affordable deposits make it a good option for your cash-heavy business.
TD Bank: Best for off-hour banking
Online banking offers 24/7 convenience, but what if you prefer in-person banking? No worries—TD Bank offers extended hours for people like you. While it's not quite 24/7, TD Bank branches tend to be open later and on weekends, letting you take care of your banking outside of business hours. Plus, those great hours are just the cherry on top of a solid checking account; even if you bank 9–5, TD Bank is worth checking out.
TIAA Bank: Most ATMs
All the banks on this list have at least a thousand ATMs, but TIAA blows everyone else out of the water with its gigantic network of 80,000 fee-free ATMs. (When we searched for ATMs near us, we found 30 in a five-mile radius.) So if your plans for your checking account include withdrawing tons of cash with your business debit card, you'll be hard-pressed to find a bank that makes it easier than TIAA.
SunTrust: Best for few transactions
If you plan to have only a few transactions in your business checking account each month—think between 5 and 50—then SunTrust could be a good option. If you have at least five transactions, SunTrust waives your monthly fee. But it offers fewer free transactions than other banks. If you're in that sweet spot, SunTrust is a good (not great) value.
US Bank: Best for scaling businesses
Is your business going to get bigger? Then US Bank might be the bank for you. US Bank has several tiers of checking accounts. When you're just starting out, the Silver account offers affordable value; when business is booming, the Premium account offers an analyzed option for your more complex banking needs. Couple that with all of US Bank's other business services, and you've got yourself a great bank for scaling businesses.
What about your local credit union?
There's a good chance your local credit union has great deals on small-business checking accounts (and all the other banking services you could want). While we can't review all the credit unions in the nation, you might want to give yours a call to see what it offers.
Grow your business today
Browse hundreds of loan options, custom-tailored to your business and budget needs, from a single, simple platform.
Other (not-so-great) banks for small-business checking
Remember how we said we'd tell you about some banks we don't recommend? Well, here they are.

Bank of America
Bank of America
We like Bank of America as a whole, but its business checking accounts aren't a standout. Still, it has lots of branches (5,000!), so it's good for in-person banking.

Santander
Santander
Santander seems to have a lot going for it—until you look at customer reviews. Santander's terrible ratings keep us from recommending it.

PNC
PNC
PNC has specialized checking accounts worth checking out (for nonprofits, lawyers, etc.), but its normal small-business accounts are unimpressive.

M&T Bank
M&T Bank
You can find better business checking accounts than M&T Bank's. It offers just a few free transactions each month, and it has relatively high transaction fees.

American Business Bank
American Business Bank
American Business Bank has a handful of locations in California. Given that it's only available in that one state, we don't recommend it.

Capital One
Capital One
You may have heard that Capital One Spark Business is great for small businesses. It was, but Capital One isn't accepting new small-business customers.

CitiBank
CitiBank
CitiBank has an F with the Better Business Bureau, thanks to government action against this big bank. No way we're recommending that.

Wells Fargo
Wells Fargo
Wells Fargo also has an F with the BBB because of government action. Again, we suggest you give this scandal-riddled bank a hard pass.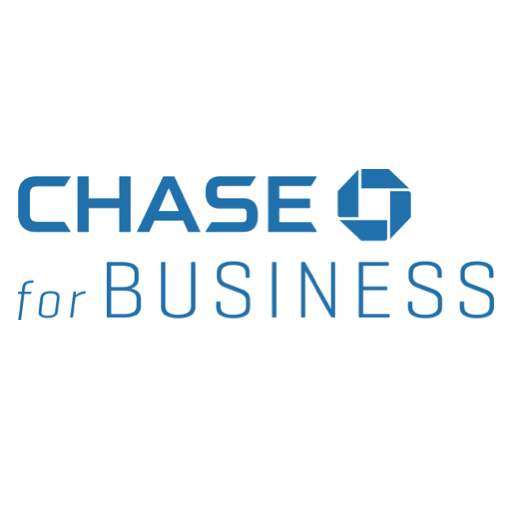 Chase
Chase
Oh yeah, Chase has a long and storied history of government action against it too. So no, we don't recommend the Chase Business Checking Account.
FAQS about small-business checking
What should I look for when opening a small-business checking account?
Well, the exact answer depends on what you need out of your checking account. If you prefer in-person banking, for example, you'll want to check out how many branches are near you. If you plan to withdraw lots of cash, you'll care more about ATM density.
You might also care about customer service (what hours you can contact support and how you can get in touch) or other products a bank offers (like credit cards, business loans, and merchant services).
And of course, there are fees. Look for these common fees:
Monthly service fees
Transaction fees
Deposit fees
Overdraft fees
ATM fees
Again, how much you prioritize cheap fees over ATM locations will depend on how you bank. But these criteria should give you a good starting point.
Waiving monthly fees
Most banks have an option to waive your monthly maintenance fees. In some cases, you have to maintain a certain minimum account balance. Others look for a certain number of transactions. Of course, if that's too much hassle, you can just go with a bank that doesn't charge monthly fees.
Can I open a business checking account with no money?
Sure, as long as you go with a bank that doesn't require an opening deposit. You could opt for our favorite bank for checking, Azlo, or several of the other banks we recommend above.
Can I use my personal banking account for my business?
Maybe. Most banks really dislike this practice, so if they catch on to it, they may insist you open a separate business bank account anyway. But if you just have, say, a freelance writing business on the side, you probably won't run into many problems.
At any rate, we recommend keeping your personal finances and your business finances separate. It makes your business more legitimate, plus it makes things like accounting and taxes way easier. So go ahead and open a business bank account.
Can I have two business bank accounts?
Absolutely! Many businesses, for example, have both a checking account and a savings account. You might choose to have two accounts if you want an easy way to work toward different financial goals (e.g., cash flow money in one business account, your new employee fund in a different account). Some people also like to spread their money across more than one account as a security measure.
Just keep track of those account numbers and passwords.
The takeaway
With no service fee, no minimum deposit, and virtually no other fees (plus the convenience of online banking!), Azlo is our favorite checking account. It can meet all your basic business banking needs.
But even if Azlo isn't right for you, you're sure to find something on our list of banks for small businesses.
Enjoy your new account!
Now that you've found a business checking account, keep an eye on your cash with the best small-business accounting software.
Disclaimer
At Business.org, our research is meant to offer general product and service recommendations. We don't guarantee that our suggestions will work best for each individual or business, so consider your unique needs when choosing products and services.