Best Small Business Invoicing Software Options
---
Need to get paid? Customers are 30% more likely to pay invoices online,1 and if you send invoices the same day, you're 1.5 times more likely to get proper compensation.2 So it pays—literally—to invest in an invoicing and billing software in 2018.
Published: 06/18/18
10 min read
Money is money, but how you collect and organize those funds counts. Especially if you're just starting out, maintaining a positive cash flow can make or break your business. Luckily, in 2018, it's easier and more cost productive for non-accountants (such as yourself) to manage small-business finances. All you need is the right invoicing and billing software.
But what's the best online billing software for you? To save you time answering that question, we've researched the most popular small-business billing software available on the market.
Here are our favorite invoicing software for small businesses, freelancers, and entrepreneurs in 2018.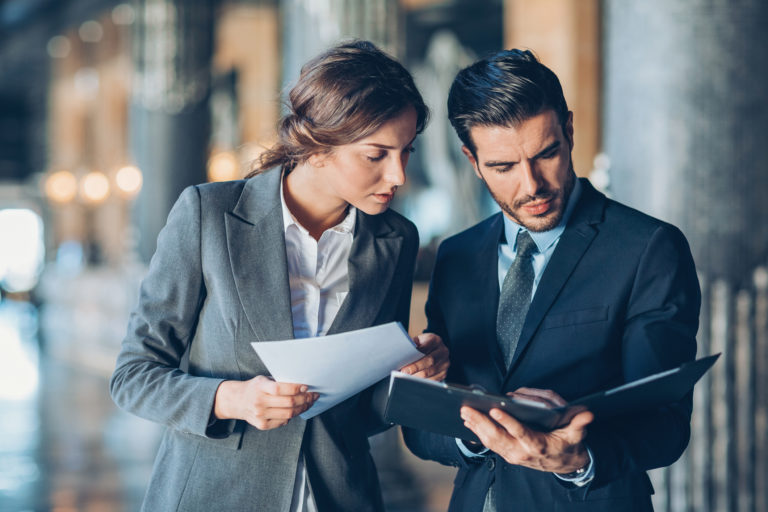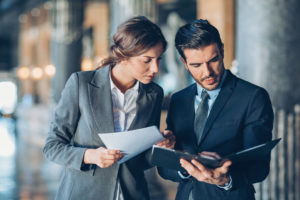 Here's a big-picture comparison of our five billing software solutions. This table shows the key features you should consider when selecting the best online invoicing software for your small business.
Compare small business invoicing software
| | |
| --- | --- |
| Brand | Plan name |
| FreshBooks | $9 |
| Square Invoices | $9.95 |
| Billy | $7 |
| Intuit QuickBooks | $19.95 |
| Hiveage | Free |
Data effective 06/11/18. At publishing time, pricing is current but subject to change. Offers may not be available in all areas.
Find Your Money—and Keep More of It
If you've ever thought, "I know I made money. . .but I can't find it," you should be working with Better Accounting.
No contracts or commitments
Full-picture visibility into your business's finances
Results-oriented approach to support growth
Get Started
The overall winner: FreshBooks
The wonderful thing about FreshBooks is that it can work for almost everyone: it's a good solution for freelancers and also business owners with a dozen employees. It's universal because it successfully marries a more comprehensive accounting solution with a simple and clean user experience, or UX. This means it provides more in-depth, specialized features than a basic invoicing management software. And at the same time, FreshBooks also delivers the financing basics and intuitive customer experience any accounting newbie can appreciate.
FreshBooks also has some of the best offerings for collaborators and more complicated work projects. With FreshBooks, you can create invoices, estimates, and proposals to send to your clients. This inclusion of estimates and proposals is particularly useful for contractors, interior designers, and other businesses that need to itemize materials and include contracted workers. FreshBooks also supports collaboration as users can easily add team members and contractors to access accounts and projects.
Perhaps the largest drawback to using FreshBooks is price. FreshBooks bills by your active client list. So for example, with the $15.00 Lite plan, you can bill up to only five clients. And if you enter a new active client that exceeds that limit, FreshBooks charges you for the $25.00 Plus Plan. (With the Plus Plan, you can bill up to 50 active clients.) So businesses with a high, active client base need to take this FreshBooks drawback into consideration.
Data effective 06/11/18. At publishing time, pricing is current but subject to change. Offers may not be available in all areas.
The best for infrequent invoicing: Square Invoices
Square
If you send invoices infrequently, use Square Invoices. It's the best solution for occasional invoicing because there's no monthly subscription fee and it's totally free to send invoices.
If customers pay online with a card, you'll pay only 2.9% + $0.30 to process the payment. That fee increases to 3.5% + $0.15 if you choose to keep the customer payment information on file and charge clients instantly.
Square Invoices does not include the alluring features of other online invoicing software solutions. It offers only the basics: customizable invoices, invoice tracking, payment reminders for unpaid invoices, and credit card payments. But if you're already relying on Square for your small- and midsize-business financial needs, you can easily access more in-depth financial features in your Square online account.
Square has one of the best mobile credit card readers, so if you already utilize Square for most of your transactions and need only an odd invoice instead of recurring invoices—let's say for a catering gig—this may be the best invoicing software for you.
The best for non-accountants: Billy

Billy
Billy is an excellent software for freelancers and small businesses who want professional invoices.
It's one of the more inexpensive solutions out there. The most affordable plan is $15.00 per month, but most small businesses prefer the Gold plan ($19.00) so the app accepts credit card payments directly. (And Billy doesn't require credit card information to begin a free trial!)
Billy is a user-friendly invoicing tool that allows users to create invoices without hassle. It was born out of frustration with feature-bloated and complex accounting tools. Billy has accomplished its appeal to non-accountants with a simple, intuitive interface and lack of distractingly complex features. And its customers appreciate that it's made for non-specialized accounting users. While Billy maintains simplicity in the design, it still offers important, comprehensive features like accounts payable, accounts receivable, and an insightful financial dashboard.
This is not to say that Billy is perfect. As a young company, Billy lacks the breadth of integrations other online bill pay software can provide, such as a PayPal payment option. The mobile app also needs improvement. For example, there are no pop-up timers to keep track of project and billing hours. The good news is that Billy realizes its shortcomings and continues to work hard to improve.
The best for self-employed: Intuit QuickBooks

Quickbooks Self-Employed
At only $10.00 a month, Intuit QuickBooks' Self-Employed plan includes many basic accounting features: invoicing, accounts receivable, accounts payable, and a handy app that automatically tracks your miles.
(For real: if your self-employed job requires a lot of driving, Intuit's miles tracking app may be enough reason to go with its Self-Employed plan). And Intuit also boasts hundreds of integrations, which makes this option a more seamless solution for your business.
Intuit QuickBooks is also part of the same family as TurboTax—a product many Americans use every spring. If you're familiar with TurboTax, the program is a good indicator of the straightforward and clear usability of Intuit QuickBooks. The Intuit QuickBooks connection with TurboTax is particularly important because it helps form one of the unique strengths of Intuit QuickBooks—taxes. After all, the subheading of this product reads, "For sole proprietors who file a Schedule C."
Hence, Intuit QuickBooks' Self-Employed plan eases the pain and complexity of filing taxes for freelancers and independent contractors. For example, freelancers and independent contractors often submit quarterly taxes, and the Intuit QuickBooks Self-Employed plan offers reports and functions to track and calculate quarterly taxes. It also does an excellent job of helping you break down and record personal expenses and business deductions.
There is a downside to the Self-Employed plan, and that's scalability. If you plan on adding new employees to your business of one, it's not a smooth transition. The Self-Employed plan is the only option that does not let you scale or upgrade to another plan. So if you hire a new employee, you'll have to start from scratch with another Intuit QuickBooks plan.
The best for accepting all forms of payment: Hiveage

Hiveage
Out of all of the software we've reviewed, Hiveage will accept the most diverse forms of online payments—which can increase your chances of getting paid.
This online invoicing software supports a dozen online gateways like PayPal, Stripe, Braintree, and Authorize.Net. (They even accept Bitcoin via Coinbase, as well as lots of foreign currencies!)
Along with accepting different gateways for money, Hiveage also makes it easy to work with team members. It offers a feature for setting up teams, allowing you to better manage your staff and share the invoicing load with your team.
What's also great about Hiveage is that all of its plans include a fairly comprehensive list of features and an unlimited number of clients, bills, invoices, and estimates. Hiveage's prices increase and decrease depending on the number of recurring profiles (automatic client invoicing) and auto-billing profiles (automatic customer credit card charging). The Starter plan is $15.00 per month, which includes 250 recurring billing profiles and 50 auto-billing profiles.
Accepted payment types by brand
Data effective 06/11/18. At publishing time, features and processing times are current but subject to change. Offers may not be available in all areas.
Honorable mentions
Tipalti
Tipalti appeals to a mid-market audience, but it can work for small businesses. If used for a small business, Tipalti works best with international, B2B operations.
Out of all the software we've reviewed, Tipalti offers the most technical and extensive accounting solution. It's such an extensive solution that it may take an expert to wield successfully. This more comprehensive software includes invoicing and online billing features, but it's specifically known for its accounts payable capabilities.
Zoho Invoice
The great thing about Zoho Invoice is that it's fairly cost-effective as far as professional invoices go. You can join its forever-free tier, which includes one user and five clients. And the tiers move up gradually from there based on your number of customers.
All tiers, including the forever-free tier, have unlimited invoices, estimates, expense tracking, and time tracking. If it's likely that your business will grow and need more accounting features and capabilities, and you can easily use more in-depth reporting, Zoho Books is an easy transition with more comprehensive accounting features.
One of the unique strengths of Zoho is that out of all our reviews, Zoho offers some of the most advanced and customizable invoicing features. (You can do a lot with your invoices!) But one of its greatest weaknesses is integrations.
Wave
There is one thing you should know about Wave: it's a free invoicing software. Yes, completely free. That's reason enough to put it on our list of honorable mentions! And its free program is fairly feature-rich—you get unlimited invoicing and estimates, contact management, expense tracking, and reports.
If you want to send money Wave's way, you have to get its payroll software. But paying for a seamless connection between your invoicing and payroll software doesn't seem like that bad of a deal—especially when you're paying for only one of those software.
Frequently asked questions
What are the pros and cons of using a stand-alone invoicing software vs. a more comprehensive accounting software?
Best Invoicing Software
Square
Best for Infrequent Invoicing
Billy
Best for Non-Accountants
QuickBooks
Best for Self-Employed Businesses
Hiveage
Best for Multiple Payment Forms
The drawback of stand-alone invoicing software is that it can make your overall finances more complicated. To cover your bases, you'll need to invest in other software for various accounting tasks—and if you use half a dozen stand-alone solutions to run your finances, things will get complicated fast. You can save a lot of time by finding a more comprehensive accounting software, especially if your business is more established.
What factors make an invoicing software good?
Cost
Ease of use
Invoice template availability
Security
Online invoicing payment capabilities
Reports and dashboards
Integrations
Customer support
The list above includes overall items that make a good invoicing software, but don't be afraid to add your own criteria! For example, a lot of the reviewed invoicing software in this article (excluding Zoho Invoice) offer minimal style customizations with their invoices. If you're a graphic designer—and your whole job is to make things look beautiful—you should add "invoice customization" to your list of factors.
Features of the top invoicing software
| | |
| --- | --- |
| Brand | Features |
| FreshBooks | Invoicing, Estimates, Online payments, Billable hours tracking, Dashboards, Reports |
| Billy | Invoicing, Recurring invoices, Quotes and estimates, Online payments, Reports |
| Square Invoice | Invoicing |
| Intuit QuickBooks | Invoicing, Online payments, Mileage tracking, Income and expense tracking, Tax deduction maximizing, Reports |
| Hiveage | Invoicing, Estimates, Online invoicing and payments, Financial reports, Recurring billing, Teams and businesses, Time tracking, Expense tracking, Mileage tracking |
What integrations should small-business owners look for in accounting software?
For many businesses, the most important integrations are with other financial programs—like payroll applications. But really, any integration is a bonus. For example, if your invoicing software integrates with your CRM program, you won't have to add a new client in either system. Say goodbye to duplicating information!
What is double-entry accounting?
If an invoicing solution mentions "double-entry accounting," it's serious about accounting. It offers advanced, technical features that require the knowledge of experienced, professional accountants. If the program somehow completes the double-entry accounting for you, that's great. But if you're a freelancer or small-business owner, it's best to keep it simple. So when you hear "double-entry accounting," you should really evaluate if the program is too much accounting software for you.
The takeaway
Billing software is much more intuitive and accurate than an Excel spreadsheet. Invoicing software often includes integrations, mobility, and more oversight to mitigate silly accounting mistakes. So what's not to like? By finding the right invoicing and billing software, you can maintain a positive cash flow and manage your small-business finances without hiring an accountant.
Disclaimer
At Business.org, our research is meant to offer general product and service recommendations. We don't guarantee that our suggestions will work best for each individual or business, so consider your unique needs when choosing products and services.
Sources
1. Inc., "7 Tips for Billing Customers That Will Get You Paid Faster"
2. Forbes, "25 Invoicing Mistakes to Avoid in Your Small Business"