The Effects of Inflation on US Small Businesses
Small-business owners and consumers have been dealing with inflation and supply chain crises affecting prices since the pandemic began in 2020.
To help you navigate the rest of the year, we combed through monthly inflation rates from the start of the pandemic through today. We also looked at yearly inflation going back over four decades to gain some perspective. Additionally, we surveyed hundreds of business owners for their insights on overcoming economic challenges heading into the back half of 2022.
We started to see an increase in inflation in March and April of 2021, once COVID-19 vaccines were readily available to the public. With businesses starting to reopen, consumers and business owners were faced with supply and demand issues exacerbated by the pandemic and material shortages. Slowly, inflation began to rise as consumers started to spend while companies had trouble filling orders.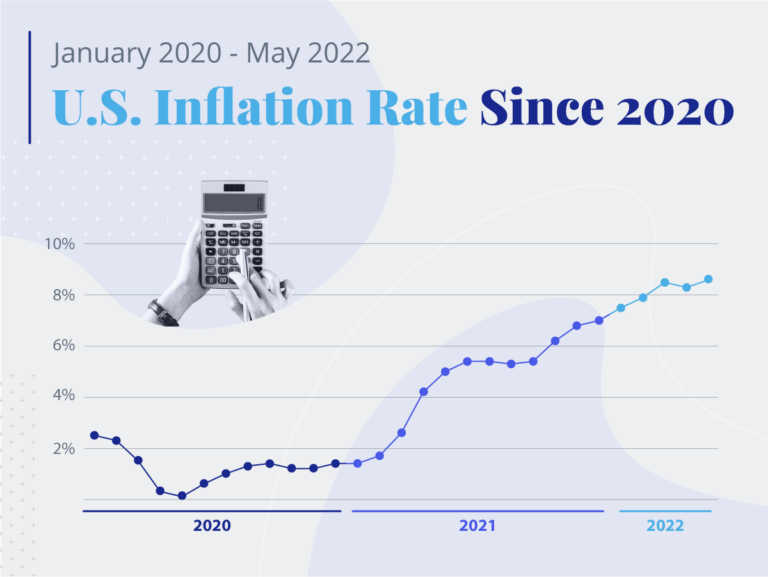 According to the Bureau of Labor Statistics, inflation accelerated at a higher rate between March 2021 and September 2021 than it did at any point in 2020.1 In fact, for at least five months straight, 2021's inflation rates more than doubled 2020's highest increases.
And as we've seen in 2022, inflation has only continued to rise. 2021 had the largest inflation rate in the last two decades at 4.7%, but 2022 is set to nearly double it with an 8.32% inflation average for the last six months.
Inflation is clearly rising, but is this trajectory unheard of? Using the complete Consumer Price Index data set, we went back to 1980 and learned the following:
So far in 2022, the US is facing its highest month-over-month inflation rates since 1982.2
The first six months of 2022 account for the six highest month-over-month inflation rates since 1985.
After the last major inflation spike in 1980 (March 1980 hit 14.8%), inflation fell steadily for the next 40 months before hitting 2.6% in June 1983. It may take time, but inflation will fall.
We haven't hit double-digit inflation since 1980, and it took 18 months for inflation to grow from 8.3% to the high of 14.8% then. However, June's 0.5% increase to 9.1% is a large gain that we haven't seen since March.
Even if inflation drops back to 2020 rates for the rest of the year (which seems unlikely, even with the Federal Reserve raising interest rates), inflation will remain around 5% for 2022, increasing 2021's yearly average.
In other words, 2022 has seen the highest inflation rate in three decades, and it doesn't look like that rate will drop any time soon.3 But as we learned from the inflation spike in the early 1980s, inflation should start to decrease once it hits a peak—it's just a matter of time.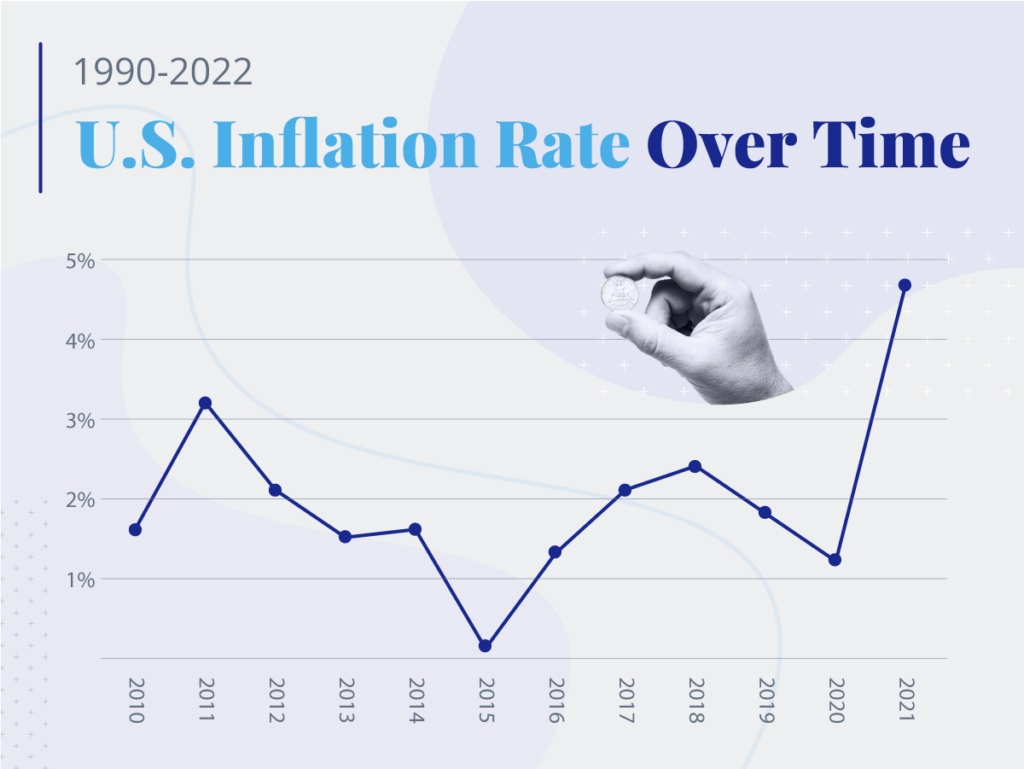 Inflation and interest rates
How does inflation affect interest rates?
The Federal Reserve raised interest rates in March 2022 for the first time since the COVID-19 pandemic began. The 0.25% rate increase was followed by a 0.5% increase in May and a nearly unheard of 0.75% increase in June—the biggest hike since 1994. These rate hikes are designed to curb inflation by reducing big spending and stabilizing pricing. But it has the adverse effect of making it more difficult for small business owners to fund their business.
What does that mean for you? Until inflation calms down, it will be more difficult than usual to secure business loans. And since the Federal Reserve is signaling more rate hikes to come, it will likely get even more difficult to acquire funding at a reasonable rate in the near future. That's why, if your business is looking to apply for a loan, it's important to apply now.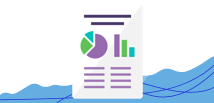 Get Access to Our Research Reports
Provide your email to receive our reports on small-business and industry trends.
Most small businesses hit with 20% or more increase in costs
If you're finding it harder these days to afford your business expenses, you're not alone. In fact, 92% of small-business owners reported that the cost of supplies or services needed to run their business has increased since the pandemic started.4
This year, 71% of small-business owners reported at least a 20% increase in costs for supplies and services:
16% of small-business owners report a 50% increase in costs
13% of small-business owners report a 40% increase in costs
16% of small-business owners report a 30% increase in costs
26% of small-business owners report a 20% increase in costs
19% of small-business owners report a 10% increase in costs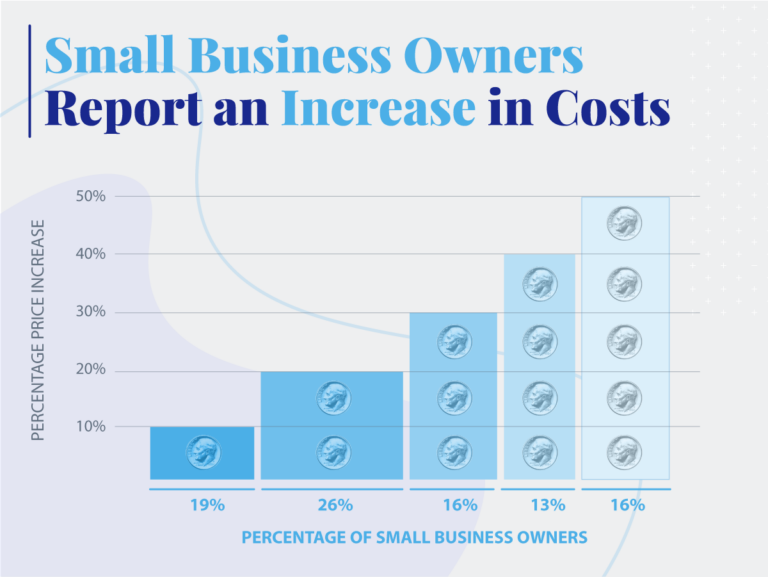 To counter inflation, 89% of small-business owners have increased their prices
As a result of inflation, 89% of small-business owners have had to increase the price of their products or services since the pandemic began.
Almost half of businesses (45%) have raised their prices by more than 20%, while 44% report raising prices no more than 15%. Only 11% of small-business owners report no increase in their prices.
Across the board, small-business owners are feeling the financial weight of increasing inflation:
60% are concerned about the financial health of their business because of inflation
47% report their profit margin decreasing due to inflation since the beginning of the pandemic.
37% of small-business owners are afraid inflation will hurt the health of their business. 
37% report customers have complained about inflated prices at their business.
30% think raising their prices will deter customers from shopping at their store.
With about a third or more of small-business owners worried about the customer impact of raising prices, many businesses are turning to other ways to adjust for inflation, shortages, and ongoing economic troubles brought about by the pandemic.

Nearly half of small businesses are reducing inventory
Inflation increases may be beyond your control, but adjusting your business's overhead expenses can help ease the burden and get you through to 2022.
According to our survey, almost half of small-business owners have turned towards tracking expenses and reducing costs on inventory, employees, and marketing:
46% are reducing the size of their inventory.
44% are purchasing software to help track their businesses expenses.
24% have hired an accountant to find solutions to save money.
40% have reduced marketing costs.
29% have moved to a cheaper workspace.
Only 17% of small-business owners report not changing anything to reduce costs. 
While some small-business owners are reducing employees, others struggle to find more.
 According to our survey, as many as 42% of small-business owners have reduced the number of employees on their team. However, 45% of small-business owners report struggling to find employees.
Tracking business expenses, moving to a cheaper workspace, or switching to a cost-effective credit card processor (like Stax) can help reduce your bottom line. But supply chain issues can affect your inventory and customer service abilities even if your budget is on track.
Small businesses struggle with the supply chain shortages
Due to supply chain shortages since the pandemic began, most business owners reported the inability to acquire products, perform services, and meet customer demand. About a third or more of small-business owners have had to make inventory adjustments by changing or dropping some products entirely.
According to our survey, here's how supply chain shortages are affecting small-business owners:
64% report an inability to acquire products or perform services.
56% report an inability to meet customer demand.
43% report being forced to change the products the business keeps in inventory.
40% report an inability to repair or maintain property or equipment.
31% report having to stop selling certain products altogether.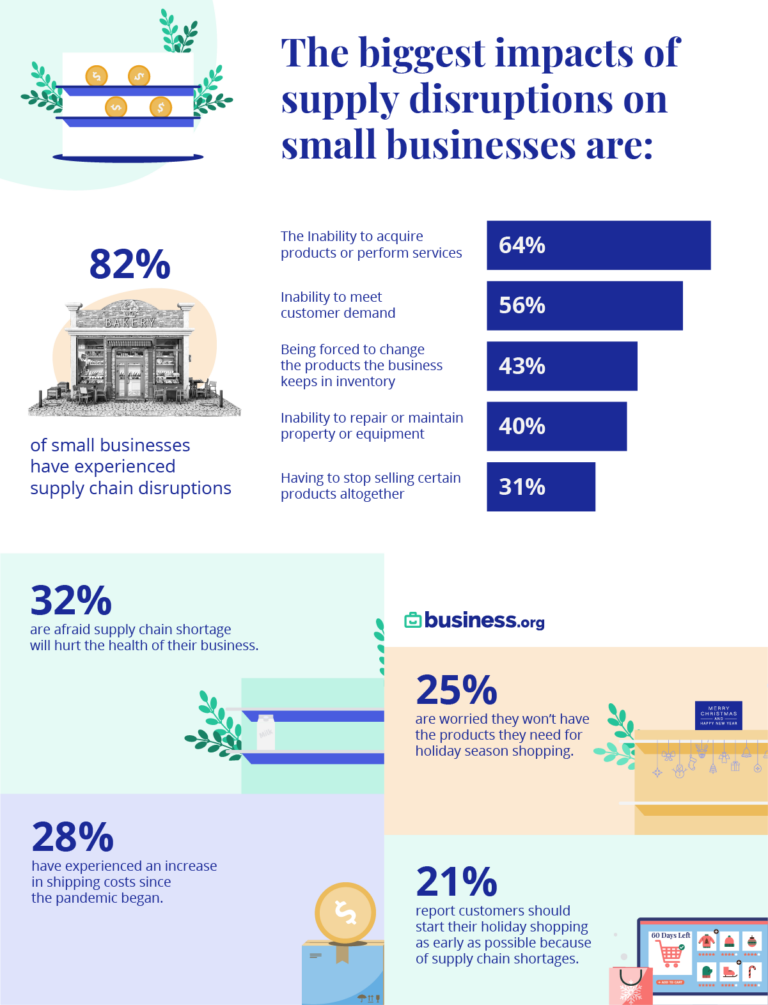 Small businesses hope to bounce back after Q4 2021
Although faced with challenges from inflation, supply chain shortages, and an ongoing pandemic, small-businesses owners can still see a bright side to the shifts:
85% report they feel a stronger sense of support to shop locally since the pandemic's beginning. 
71% report an increase in customer spending over the last six months. 
72% expect a significant increase in shopping this holiday season compared to last year. 
75% of small-business owners say they're counting on higher sales in Q4 to make up for other losses throughout the year.
The rest of the year remains financially uncertain for many small-business owners. Still, with awareness and some accounting adjustments, it may be possible to overcome some of the obstacles the pandemic presents.
We used the Consumer Price Index, the most widely used measure of inflation, to find the yearly and monthly inflation rates (the percentage rate of change in price level over time). The data represents US city averages from 2020 to 2021 month over month. Additional Consumer Price Index data spans monthly and yearly rates from August 1990 through September 2021.
We partnered with Pollfish to conduct an anonymous survey of 700 small-business owners. Business.org analyzed the results and compiled this report. To learn more about Pollfish and how it organically finds respondents, check out its methodology.