The 5 Best Business Cell Phone Plans of 2019
---
Choosing between business mobile plans and carriers for your small company just got easier: Business.org breaks down the data about the best cell phone plans.
You may remember a time when a company cell phone was a CEO-level luxury item, an era where slick dudes closed deals on yachts while talking on a brick-sized Motorola. Or maybe you just happened to catch The Wolf of Wall Street on cable over the weekend. Either way, that's the past: cell phones are now everyday business tools, regardless of yacht access.
After you determine whether your small business needs a mobile phone plan—if you have more than a couple of employees working outside of the office on a regular basis, among other factors, you probably do—the next step is choosing a provider. Would the cell phone carrier that handles your personal mobile phone service work? Possibly, if it offers dedicated business plans; if not, don't be tempted to save a few bucks with a "friends and family" type of package (unless you're a very small operation). A true business cell phone plan offers the same options as an office desk phone, as well as unique mobile features—yes, including the connectivity to close a deal on a yacht.
Business.org reviewed and compared several business cell phone plans—plus a few other options not necessarily designed for business—and narrowed the field to five viable carriers.
Business.org's 5 best business cell phone plans
Data effective 05/2/18. At publishing time, pricing is current but subject to change. Offers may not be available in all areas.
AT&T: Best full-featured plans
No overages
Unused data rollover
Looking for a broad choice of bells and whistles? As a telecom behemoth, AT&T has plenty of cell phone features and packages to offer a business—around 20 plan variations, small to large. All plans include free US roaming, unlimited talk, and text messages, as well as unlimited texting outside of the country. Basic features like call forwarding, voicemail, caller ID, call waiting, and conference calling also come standard with all AT&T business cell phone plans, along with bring-your-own-phone support.
Plan
Starting price
(per month/line)
Learn more
AT&T Mobile Share Flex
$45
View Plans
AT&T Business Unlimited Basic
$65
View Plans
AT&T Business Unlimited Plus
$80
View Plans
AT&T Business Unlimited Enhanced
$90
View Plans
AT&T's Mobile Share Flex plans are its least expensive for business, starting at $45 a month per line, but are also its most limited: 1GB to 20GB data plans are available, and that data would be shared between all devices on whichever plan is chosen. Also, if you hit your data limit before the billing cycle is over, you'll be knocked down to 2GB for the remainder of the month—on the upside, you won't accrue overage charges because you can't go over.
For businesses expecting heavy mobile usage, AT&T has better plans, beginning with Business Unlimited Basic at $65 a month per line. As the name suggests, monthly 4G LTE data speeds are unlimited (but capped at 3 Mbps), and the plan can accommodate up to 10 lines per account. Also included is a feature called Stream Saver, which optimizes video to 480p, while AT&T's Business Unlimited Plus, at $80 a month per line, throws in 15GB of mobile hotspot data. Top-tier plan Business Unlimited Enhanced, at $90 a month per line, earns its price tag with AT&T Collaborate, which mobilizes advanced features usually restricted to a desktop office system and includes a full-blown management portal for administration.
Each plan includes a decent array of iOS and Android smartphone options and even a few good ol' flip phones. A 15% military veteran discount can be applied to the Business Unlimited plans, as well as AT&T-owned DIRECTV services (because, again, telecom behemoth).
Not sure which option will help you grow?
Transform your business with a free assessment, and get a tailored recommendation for services that will drive better results.
Call 855-983-1267
Verizon: Best growing business plans
Up to 10GB mobile hotspot
Wide device choice
Pricey plans
Spotty customer reviews
Serving over 150 million customers, Verizon isn't just big, it's BIG. Such a mobile mammoth might not seem like the obvious choice for a small business, but for what it lacks in a personalized customer service reputation, Verizon more than makes up for by offering every cell phone feature there is, as well as dominant US, and near-dominant global, coverage. Like McDonald's and Marvel movies, Verizon is everywhere.
Plan
Starting price
(per month/line)
Learn more
Business Unlimited
$45 (4 lines)
View Plans
Verizon's Business Unlimited cell phone plan is scalable from four employees up to and over forty, and yet it's surprisingly simple: the more lines you add, the more money you (relatively) save. Starting at $45 per line, at four lines minimum, the price per line comes down as phones are added. Verizon Business Unlimited would be more than adequate for a tiny company with no expansion plans, but it would also likely be attractive to a medium-sized business with eyes on growth or a large enterprise with heavy cell phone requirements.
Bring-your-own-device capability, free same-carrier calls, free US long distance and roaming, free nights and weekends, and all the standard business phone features are included with Business Unlimited, and you can add the Verizon TravelPass (which is a fancy name for unlimited calling and texting to Mexico and Canada and unlimited calling, texting, and data while in those countries). Unlimited international texting is also part of the Business Unlimited package.
Verizon doesn't skimp on device choices either. There are nearly 100 iOS and Android phones and tablets available—including the Verizon Jetpack, a mobile hotspot device that can connect 10 devices to its 4G LTE network and an additional five to 3G.
If your company requires truly "unlimited" cell phone service and scalability to grow and is in the position to pay for functionality with frills, Verizon Business Unlimited is the way to go. Bare-bones operations, however, might want to look elsewhere.
Let us help you find a phone system
T-Mobile: Best flexible plans
Not sure exactly what you'll need in a mobile plan besides future adaptability? T-Mobile, the third-largest wireless service in the US, offers two plans for business, both packed with unique features that set it apart from the rest. The German-owned company has also earned a reputation for stellar customer service and was the first to eliminate annual contracts (an idea that stuck—none of the plans reviewed on this page require contracts). In April 2018, the company announced its intention to merge with Sprint under the T-Mobile banner.
Plan
Starting price
(per month/line)
Learn more
T-Mobile ONE for Business
$120 (2 lines)
View Plans
T-Mobile Unlimited Business
$25
View Plans
Both of T-Mobile's business cell phone plans offer the same basic features (visual voicemail, Wi-Fi calling, call forwarding, caller ID, call waiting, and conference calling), plus unlimited calls within the US, Canada, and Mexico; unlimited texting and data internationally; and unlimited mobile hotspot service (at 3G speeds). A particularly useful business T-Mobile feature is DIGITS, which allows multiple phone numbers to work with a single phone, meaning you could have your work phone number and your personal phone number directed to one device, as well as three more numbers—if you really want to keep track of all that.
T-Mobile ONE for Business is designed for companies that need 12 lines or less and allows for bring-your-own-device convenience or the option to buy phones up front with a single payment (there are nearly 40 iOS and Android phones to choose from). For two lines, ONE plans start at $120 a month, sliding to $360 a month for 12 lines—the more lines added, the cheaper they get. The same goes for T-Mobile Unlimited Business, which is made to accommodate 13 lines and up and starts at $25 per line.
As with most other providers, both T-Mobile business plans offer standards like free calling to same-carrier phones, free US long distance calls and roaming, free nights and weekends, and unlimited data usage (though it may be slowed to 50GB of usage per month). T-Mobile also offers free Wi-Fi calling and texting and an hour a day of free in-flight Wi-Fi through Gogo Air (not the best-reviewed service, but a free hour is a free hour).
Free Wi-Fi call/text
DIGITS feature
Data caps
Expensive plans
Sprint: Best international plans
HD 1080p video
Global coverage
5-line limit
Potential T-Mobile merger
If you have employees conducting overseas business while on the go, Sprint covers it and keeps it simple with a single enterprise cell phone plan, Business Unlimited. It accommodates just five lines, but it's loaded with features both basic (call forwarding, voicemail, caller ID, call waiting, conference calling, etc.) and advanced (10GB mobile hotspot, VPN and P2P access, HD voice, and 1080p video).
Plan
Starting price
(per month/ line)
Learn more
Sprint Unlimited for Business
$60
View Plans
Sprint Unlimited for Business's current plan pricing isn't complicated either: you can get one line at $60 a month; a second line at $40 a month; and the third, fourth, and fifth lines for no charge. That's five wireless lines for 100 bucks a month—an attractive deal for a small business, especially since there's over 40 phones available, ranging from premium iOS and Android smartphones to basic flip phones.
Unlimited calling and texting come with Sprint Business Unlimited, together with data (which may be slowed to 23GB of usage per month). Companies doing international business should be interested in Sprint's Open World and Global Roaming features, which include free calling and texting to Canada and Mexico; discounted calls and free texting to southern hemisphere countries (including Argentina, Brazil, Chile, Colombia, Costa Rica, the Dominican Republic, El Salvador, and Guatemala); unlimited calling and 1GB of data usage within those same countries; and free texting, $0.20 per minute calls, and unlimited 2G data from 180 locales around the world.
Though things may change with a potential future merger with T-Mobile, Sprint's business plan is the one of the cheapest deals around right now—but it's by no means of cheap quality.
Teltik: Best inexpensive plans
T-Mobile 4G network
24/7 US customer service
BYOD-only plans
International limitations
If you're a strapped start-up, New Jersey's Teltik can get you up and running on the cheap. Teltik is a reseller service operating on T-Mobile's 4G LTE network, meaning it can offer the reliability and reach of a giant provider at smaller-company prices. Teltik also has the advantage of being completely US-based, with 24/7 local customer service that's not outsourced overseas.
Plan
Starting price
(per month/line)
Learn more
Teltik Unlimited
$20
View Plans
Teltik appears to have a dozen plans, but they're mostly just variations of the Teltik Unlimited plan that offers all the expected basics. Not coincidentally, the features mirror those of T-Mobile, as they're on the same network. The most basic Unlimited plan starts at $20 a month and includes unlimited calling and texting, 2GB data, and mobile hotspot service, while the next bump up to $30 a month adds data rollover, unlimited video streaming, and more data. Signing up for a Teltik business plan at $40, $50, or $65 a month lifts limits on data and increases mobile hotspot capability.
A distinctly entertaining feature of Teltik's business plans is access to unlimited media streaming from over 40 music services (including Spotify, Pandora, and Apple Music) and more than 100 video outlets (including YouTube, Netflix, and any other channel you can think of), so they won't eat into your data. It's almost as if Teltik doesn't want you to get any work done.
Unlike most other providers, Teltik doesn't sell phones; they're a strictly bring-your-own-device company. Any unlocked phone will work with its network, as will any T-Mobile device, of course.
4 more (non-business) cell phone plans reviewed by Business.org:
Boost Mobile Unlimited Gigs
Up to 5 lines; unlimited US calls, texts, and data. Plans start at $50 per line. View Plans
Cricket Unlimited Plan
AT&T network–based prepaid wireless provider. Plans start at $55 per line. View Plans
Straight Talk Unlimited Plan
Up to 5 lines; unlimited US calls, texts, and data. Plans start at $45 per line. View Plans
Virgin Mobile Inner Circle
Up to 4 lines; unlimited US calls, texts, and data. Plans start at $50 per line. View Plans
Business cell phone plan FAQs
What's the advantage of using a cell phone plan instead of a standard phone plan?
If you have several employees working outside of the office on a regular basis, desk-bound phones obviously aren't going to work for them. Some may be only calling and texting while others will be checking email, using GPS navigation, and accessing the internet for work, but a cell phone is a must for employees in the field.
Is a business cell phone plan better than a personal cell phone plan for work?
If you're a one-person operation accountable to only yourself, you could get by with a personal cell plan. Keeping track of multiple employees' hours, data, and providers, however, would be an extra headache you don't need. For streamlining and collaboration purposes, a business cell phone plan would be the easier route.
How much data does a small business need?
Most of the plans we've reviewed here offer unlimited data—domestically, at least—so hitting the data ceiling won't likely be an issue. But if you want to forecast how much data your business uses every month, providers make data plan estimators available on their websites. Or you could use a third-party calculator app.
What's BYOD?
BYOD stands for "bring your own device." Another common term is BYOP for "bring your own phone." These can mean that employees are using their personal phones, tablets, or laptops on their own carrier plans for work or that they've put those devices on the company's plan. The upside? Less expensive than buying devices. The downside? Extra security concerns.
What's a mobile hotspot?
In the annoying absence of Wi-Fi, you can use a cell phone signal to connect a wireless device to the internet by switching on the mobile hotspot option and simply treating it like a Wi-Fi router. For multiple device connections, a dedicated hotspot (such as Verizon's Jetpack) can provide a faster, and more stable, connection.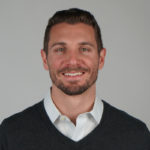 In a cell phone provider, I was looking for price and reliability. I shopped around quite a bit before making a final decision. We looked at budget providers as well as more mainstream providers like Sprint and Verizon. Although there are cheap options out there, I was just a little hesitant to pull the trigger since I'm not familiar with their brand and the old adage 'you get what you pay for' scares me. I ultimately chose AT&T for my business because that's what I use personally.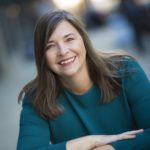 We switched from Verizon earlier this year to T-Mobile for better pricing and no surprises. Yes, overall, we're pretty happy. We don't see issues with dropped calls and such, and I love that we don't get charged overages—the pricing is all-inclusive. Coverage and cost is most important to us, so the all-inclusive pricing is a real advantage, in my opinion. When you're a business owner, you don't want unexpected surprises.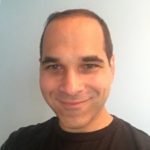 Most businesses will have telephone work—some is completed 'on the go' and some near a computer. Creating a seamless experience keeps workflow running efficiently. I recommend small businesses consider a cell phone provider with apps that function on mobile phones as well as corresponding programs that re-create the mobile experience at a desk.
At the start, we were looking for a cell phone provideAt the start, we were looking for a cell phone provider with great coverage and affordable costs. A small business needs unlimited minutes and good enough service to keep calls from dropping. Our current provider is Verizon, and we have four cell phones in our plan. We're happy with our service; Verizon provides affordable packages for business, and the service is excellent. The coverage is outstanding, and I rarely have a dropped telephone call. 
The takeaway
Assess your company's current cell phone usage, and projected future needs, before diving into any plan. What looks like a great deal could turn out to be more than you actually need—or you may have initially underestimated your business's cell phone requirements. Also, if your company has both cell phone and regular office phone needs, check into bundling: the larger telecom providers offer both types of phone coverage, and bundling services is an easy way to save money in the long run.
Disclaimer
At Business.org, our research is meant to offer general product and service recommendations. We don't guarantee that our suggestions will work best for each individual or business, so consider your unique needs when choosing products and services.