The 5 Best Small-Business Accounting Apps of 2020
---
Want to do accounting on the go? Business.org explores standout mobile apps from the best accounting software options.
Last Updated: More than 6 months
In the world of app development, things move quickly and constantly, which means we recently updated this page to reflect current app ratings and reviews. We also updated our software pricing information; for instance, QuickBooks' cheapest plan recently increased from $20 to $25 per month.
More than a year
Luckily for the user, accounting software is consistent and reliable—including when it comes to pricing. We recently reviewed this piece to make sure none of the prices or offers have changed (they haven't) and that our rankings are the same (they are). We still think Xero gives users the most value with its unlimited users and comparatively affordable plans.
More than a year
We've updated this article to include the most up-to-date pricing and plans for each piece of accounting software we reviewed. We also added Zoho Books to our top five recommendations thanks to its comprehensive features, helpful automation services, and easy integration with customer relationship management software. Meanwhile, we moved GoDaddy Online Bookkeeping to our runner-up position, not because the software isn't affordable and effective but because it focuses solely on bookkeeping, not on comprehensive accounting services.
From HAL 9000 to the terrifying machines that created the Matrix, science fiction has no problem picturing computers big enough to control spaceships and decimate cities. But a computer tiny enough to fit in your pocket? A handheld device that could connect to the internet, pay bills, download music—or even run accounting software on the go?
Now that was too unbelievable, even for science fiction.
But the future is now, and likelier than not, you're reading this page on your very own pocket-sized computer—a good 58% of web visits now are from phones instead of desktop.1 And since 55% of small-business owners say they prefer accounting software that includes mobile apps, there's a similarly good chance you need more than desktop accounting software.2 You also need software with an app that helps you run your business from anywhere in the world without making you lift more than a finger (or thumb).
If you want to skim your latest balance sheet while you wait for the bus, pay employees before you get out of bed, or charge a customer for an overdue invoice while at lunch, we've ranked the best small-business accounting apps below—and at least one of them should help you get the job done.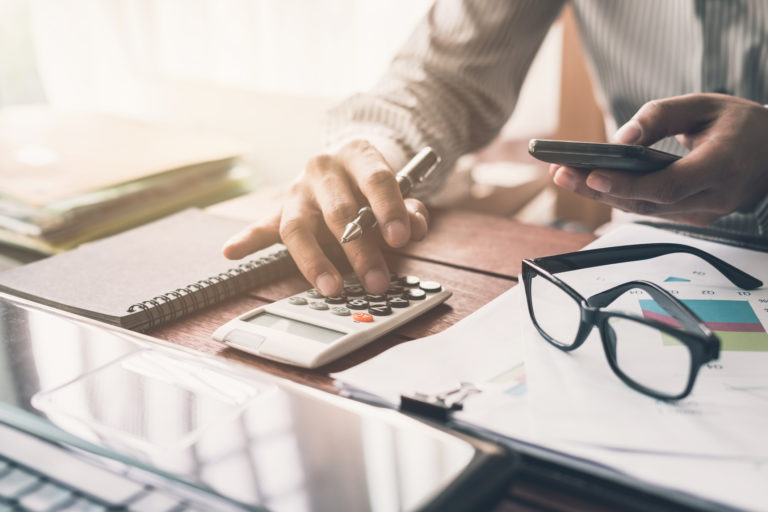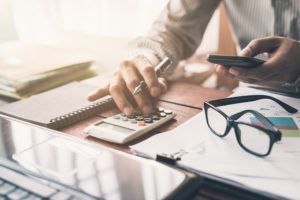 Best small-business accounting apps
| | | | | | |
| --- | --- | --- | --- | --- | --- |
| Vendor | Starting monthly software price | iOS and Android availability | Free trial | App included at no extra cost | Learn more |
| QuickBooks Online | $25 | Both | 30 days* | Yes | View Plans |
| Xero | $9 | Both | 30 days | Yes | View Plans |
| Zoho Books | $9 | Both | 14 days | Yes | View Plans |
| ZipBooks | Free | Both | N/A | Yes | View Plans |
| Hiveage | $16 | Both | 14 days | Yes | View Plans |
Data effective 1/2/2020. At publishing time, pricing and features are current but are subject to change. Offers may not be available in all areas.

* Current promotion: 30-day free trial or 50% off first three months
QuickBooks Online: Best overall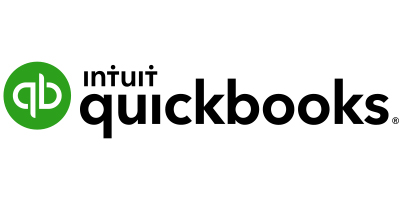 QuickBooks Online
For a snappy, easy-to-use app that can basically do it all, you can't do better than the QuickBooks Online mobile app.
App Store rating: 4.7 stars (122.5K reviews)3
Google Play rating: 4.3 stars (32.2k reviews)4
Surprising no one, the biggest name in the accounting software business takes first place as our best app for small-business accounting. It's easy to see why: QuickBooks Online is the software equivalent of the Jones family. Everyone else on the block is giving their all to keep up with them, but almost no one comes close.
The QuickBooks app basically does everything your QuickBooks Online account does—which is a big deal, since many companies' apps don't have the heft of their desktop versions. With the app, you can do any of the following things:
Pull up 50+ common, easy-to-read financial reports and send them to other stakeholders.
Send invoices with attached receipts via text, email, or messaging app—all with the additional security of an encrypted link.
Automatically track expenses.
Use GPS to automatically track mileage.
Set up, accept, and sign estimates for customers even when you're out of the office.
Accept payments with your preferred payment gateway.
Automatically transfer payments to your bank.
Thanks to QuickBooks' customizable, comprehensive features, it's a great choice for most types of businesses. For instance, the estimate and quote feature makes it perfect for busy plumbing and HVAC contractors. The GPS mileage tracker is great for companies where employees spend a lot of time in transit, like real estate agents who spend the day traveling from house to house. And the secure invoicing via text feature works well for freelancers who need a quick, easy way to get paid on time.
Setup that's easy to learn and use
Simple integration with other business apps
More expensive prices than many other options
Extra cost for payroll
Xero: Best for collaboration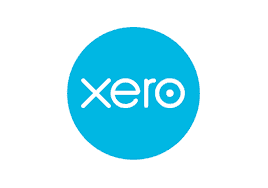 Xero
If collaboration is the name of your game, choose Xero to add unlimited accounting app users at no additional fee.
App Store rating: 3.5 stars (103 reviews)5
Google Play rating: 3.4 stars (2.4K reviews)6
With Xero, accounting is easy and affordable. In fact, Xero's accounting plans come pretty darn close to competing with QuickBooks'—but at a much more reasonable price. Xero's app offers these key on-the-go features:
Bank reconciliation
Invoicing
Employee time management
Most impressively, Xero lets you add unlimited users, which is next to unheard of in the world of accounting applications. That feature alone makes Xero perfect for mid-sized to larger businesses for whom paying an extra $4 to $6 per user per month adds up fast.
In fact, in our accounting software review, we awarded Xero first place over QuickBooks. So why does it take second on our best apps ranking?
Well, Xero's software is great, but its apps leave something to be desired. On Apple's App Store, the QuickBooks app has 4.7 stars out of 5 with more than 122,000 reviews, but Xero comes in at 3.5 stars with just 103 reviews.
And while more Android users have reviewed the app, they seem to have the same experience quality-wise; the aggregate score of the 2,000+ reviews is just 3.4 stars out of five.
In other words, if you want great software and don't plan to rely too much on the app, you should be fine with Xero. But if you plan to do most of your accounting work via your phone or tablet, QuickBooks might be a better choice.
Affordable plans starting at $9/mo.
Unlimited users
iOS app that's not quite up to par
Limited customer support
Zoho Books: Best automation

Zoho Books
Want to automate your least favorite accounting and bookkeeping tasks? Zoho Books is the app for that.
App Store rating: 4.7 stars (157 reviews)7
Google Play rating: 4.6 stars (4.8K reviews)8
Most apps automatically sync your data across devices so whenever you enter a new customer payment on your app, the numbers update on your desktop software too. Along with automatic data updates, though, Zoho Books builds automated workflows into each plan so you can take even more accounting tasks off your plate.
What's an automated workflow? It's a task or process you usually do by hand—usually something boring but time consuming, like categorizing payments or organizing invoices—that your software or app does for you. With Zoho Books, you can choose which tasks you want to automate, whether that's billing customers automatically, creating recurring payments, or sending payment reminders to clients who haven't paid you.
Zoho Books' biggest downside—and it's a big one—is that it doesn't have any payroll capabilities. You can't even integrate Zoho Books with payroll apps like Gusto. The company is currently rolling out payroll software in India, but the rest of the world is (so far) out of luck.
Plans with inventory management
Multiple workflow automation options
No payroll processing
Limited integration with other apps
ZipBooks: Best for invoicing

ZipBooks
Unlimited invoices and customers plus a free plan makes ZipBooks perfect for budget-conscious business owners.
App Store rating: 1.7 stars (3 reviews)9
Google Play rating: 2.7 stars (69 reviews)10
Okay, we know you're looking at those star ratings and user numbers and thinking, Really? This app is your fourth choice? But hear us out: if you're here for quick, easy invoicing without the bells and whistles, it's hard to do better than ZipBooks.
With ZipBooks' free accounting plan, you can send unlimited invoices and add unlimited customers and vendors. Plus, ZipBooks' invoicing app was the first (and according to the app store, only) one to let users finance invoices from their phones. And while the ZipBooks mobile app doesn't do everything the software does, it still gives you plenty of on-the-go access to tasks like editing expenses, emailing clients, financing invoices (obviously), and even making multi-currency payments.
Any downsides? You should be a little cautious about ZipBooks' customer support; several of the app store reviews (especially for Google Play) rank ZipBooks low in terms of answering questions quickly . . . or at all. But since only the most passionate users tend to leave reviews, you might take those reports with a grain of salt. And since the software is free anyway, you can take the app out for a spin without losing money.
Unlimited invoicing
Free plan
App less comprehensive than software
Customer service complaints
Hiveage: Best for payments

Hiveage
Want to charge customers conveniently, professionally, and on the go? Hiveage has a payment solution for you.
App Store rating: 4.7 stars (60 reviews)11
Google Play rating: 3 stars (1 review)12
We know user numbers are low for Hiveage's app—but since the company's only five years old (the youngest on our list except for ZipBooks), that's to be expected. And if you need a fast, convenient way to charge customers, we definitely recommend Hiveage.
The software and app work with over 12 payment gateways, including popular options like Square and PayPal but also more niche ones like WePay and 2Checkout. Hiveage plans allow you to deal with offline payments too, and the plans come with unlimited clients, bills, invoices, and estimates.
Plus, Hiveage's app does basically everything the software does, which is great if you need the same functionality on the go as you get on desktop. (And honestly, if you want easy invoicing and payment options instead of just invoicing, Hiveage might work better for you than ZipBooks.)
Over 12 payment gateways
Offline payments
Limited bookkeeping
Limited accounting
More accounting app options
The apps we listed above might be our favorites, but they're definitely not the only fish in the great app sea. If our first five choices didn't catch your eye, no worries—scan this list for more accounting solutions that could better handle your needs.
GoDaddy Online Bookkeeping: Best bookkeeping-only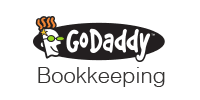 GoDaddy
Tackle bookkeeping on any mobile device with GoDaddy Bookkeeping Online.
App Store rating: 2.9 stars (52 reviews)13
Google Play rating: 3 stars (13 reviews)14
Simply want to track your profit, check your balance, and easily input expenses? Don't pay for more than you need. At just under $5 a month, GoDaddy Bookkeeping's price is nearly impossible to beat for the features it offers.
The app is especially great for freelancers and contractors on a budget. If you only need to track invoices and payments and periodically check your numbers, GoDaddy has you covered.
So why is GoDaddy Bookkeeping a runner-up, not one of our top five? The name says it all: GoDaddy Bookkeeping provides bookkeeping only, so we can't exactly call it one of the best accounting apps. Plus, the app doesn't have the most or greatest reviews; it skates by with more middling numbers than our other picks.
But like we said, not every business needs full-service accounting. If you just want those number-crunching basics, it's hard to beat GoDaddy's $4.99 per month bookkeeping software starter plan.
Wave Invoicing: Best invoicing runner-up
App Store rating: 4.6 stars (2.3K reviews)15
Google Play rating: 4.6 stars (14K reviews)16
Like ZipBooks, Wave's accounting plan is free. You get unlimited expense tracking and users, and you can even manage multiple businesses from the same account—a perk that costs extra with most other accounting software.
Unfortunately, Wave doesn't have an accounting-specific app, but its invoicing app is highly reviewed for Apple and Android. In particular, reviewers love its simplicity and the fact that its on-the-go invoices still look professional. Wave also offers a receipt-scanning app that syncs automatically with its accounting software.
FreeAgent: Best customer engagement
App Store rating: 4.7 stars (21 reviews)17
Google Play rating: 3.9 stars (236 reviews)18
FreeAgent has all the basics of good accounting apps and software, including on-the-go receipt capturing, invoicing, and billing. But it also has a few perks that set it apart. For one thing, it lists your upcoming tax dates so you can stay on top of deadlines. It also has a time feature so you can track meeting minutes and manage mileage.
Since FreeAgent is a UK-based company, its entire support team is located in the UK. That doesn't stop agents from getting in touch, though; the FreeAgent app support team responds to almost every comment (positive and negative alike) on both the App Store and Google Play store, thanking users and actively requesting user input.
Sage Business Cloud Accounting: Best Microsoft 365 integration
Apple Store rating: 4.4 stars (29 reviews)19
Google Play rating: 3.1 stars (208 reviews)20
Sage Business Cloud Accounting—formerly Sage One—is a thorough accounting application with a smorgasbord of mobile capabilities, including inventory management. Sage Business Cloud Accounting has two price points: $10 per month and $25 per month. But here's one place where Sage loses points. The website almost entirely promotes the $25 plan and implies that the app is available only with the higher price point, though that's hard to verify even with customer service (and believe us, we tried).
Also, the Sage Business Cloud Accounting plans are cloud-based applications, which means they're different from Sage's more comprehensive desktop software plans. Confusingly, though, the desktop plans are called Sage 50cloud Accounting plans . . . even though their primary feature is that they aren't cloud-based applications.
Frankly, the whole site is super confusing, so just know this: unless you need full-service accounting with total Microsoft 365 integration, you're good to stick with the cheaper Sage Business Cloud Accounting plans.
OneUp: Best inventory management
App Store rating: 1 star (1 review)21
Google Play rating: 4 stars (183 reviews)22
Once you sync OneUp with your bank account, the app automates your books and keeps you up to date with daily profit and cash flow updates. OneUp's site also lets you toggle between the software's mobile and desktop views, so if you plan to run your numbers primarily on your phone, you can use the site itself to make sure you like the app interface before you buy.
A few downsides: OneUp's iOS app is fairly new, and according to the scant reviews, it's still pretty buggy. Plus, whether you work with iOS or Android, the OneUp app doesn't offer loads of integrations—just your basic Google Apps and Square.
FreshBooks: Easiest interface
Apple Store rating: 4.8 stars (7.8K reviews)23
Google Play rating: 4.3 stars (1.7K reviews)24
Is customer communication your top priority? With the FreshBooks app, you can answer customer questions and see feedback instantly. The app also gives you basic tax reports, notifies you as soon as a client views an invoice, and lets you invoice on the go—all great features for keeping your customers happy.
FreshBooks' pricing is also pretty great with plans starting at $15 a month. Unfortunately, FreshBooks still lags on the Android front; the Google Play app doesn't yet include expense management, but the company's working on it.
FAQs
What are the pros and cons of mobile apps versus software?
The main pro is all in the name: unlike your work computer, mobile applications are . . . well, mobile. They go wherever you go as long as you travel with your phone; since most of us are attached to our smartphones by the hip (or hand), that shouldn't be a problem.
In other words, with an app, your business's data is always with you and easily accessible. You don't have to wait until you're back at your computer to email a client, fill out an invoice, or submit an estimate.
The drawback to using apps over software is that most apps only do so much. The desktop versions of most accounting plans have more features and reports than the apps do. Plus, desktop versions are just easier to read—with a bigger screen, it's easier to see your program's navigation and options and to read reports.
The takeaway
Accounting software already makes your life easier, your business operations smoother, and your bottom line happier. Honestly, the only way to improve your business's accounting life is to choose software with an app that lets you do it all—anywhere you like.
Would you prefer to work with an accounting professional instead of using apps and in-house software? Check out our review of the best virtual and outsourced bookkeeping services to find an accounting solution that works for you.
Disclaimer
At Business.org, our research is meant to offer general product and service recommendations. We don't guarantee that our suggestions will work best for each individual or business, so consider your unique needs when choosing products and services.
Sources
1. Perficient Digital, "Mobile vs. Desktop Usage in 2019"
2. Perficient Digital, "Mobile vs. Desktop Usage in 2019"
3. App Store, "QuickBooks Accounting"
4. Google Play, "QuickBooks Accounting: Invoicing & Expenses"
5. App Store, "Xero Accounting & Invoices"
6. Google Play, "Xero Accounting Software"
7. App Store, "Accounting app – Zoho Books"
8. Google Play, "Accounting App – Zoho Books"
9. App Store, "ZipBooks Accounting & Invoices"
10. Google Play, "ZipBooks – Accounting Software"
11. App Store, "Hiveage Invoicing"
12. Google Play, "Hiveage Invoicing"
13. App Store, "GoDaddy Bookkeeping"
14. Google Play, "GoDaddy Bookkeeping"
15. App Store, "Invoice by Wave"
16. Google Play, "Invoice by Wave"
17. App Store, "FreeAgent Mobile Accounting"
18. Google Play, "FreeAgent Mobile"
19. App Store, "Sage – Accounting"
20. Google Play, "Sage – Accounting: invoicing & expenses"
21. App Store, "OneUp Online Accounting: Invoices, Inventory, Sales"
22. Google Play, "Accounting Invoicing – OneUp"
23. App Store, "FreshBooks Cloud Accounting"
24. Google Play, "FreshBooks – Invoice + Accounting"