We spent the better part of two days digging into Xero's plans, pricing, customer service hours and reputation, app and interface functionality, and overall pros and cons to bring you this comprehensive review.
Data as of 4/25/23. Offers and availability may vary by location and are subject to change.
The bottom line: If your business is big on financial collaboration, it's hard to do better than Xero. Its cloud-based accounting software starts at just $13 a month, and unlike QuickBooks and FreshBooks, each Xero plan includes unlimited users at no extra charge. 
Affordable starting price
Fantastic mobile app and software interface
Thorough accounting features
24/7 customer service
Unlimited users with every plan
Quotes, invoices, and bills limited by plan
Project and expense tracking with most expensive plan only
Multi-currency support with most expensive plan only
Xero review: Table of contents
Data as of 4/25/23. Offers and availability may vary by location and are subject to change.
Xero is a great fit for midsize or growing businesses with team members who collaborate on accounting tasks. For starters, unlike most of its competitors (most notably QuickBooks Online), all of Xero's plans allow for unlimited users. If your business is large enough that you can't (or don't want to) send invoices, read reports, and reconcile bank transactions on your own, Xero is an efficient, affordable choice.
Plus, unlike many of its competitors, Xero includes inventory management with every plan—with QuickBooks, you don't get inventory tracking unless you're paying $80 a month for the Plus plan.
Each Xero plan includes these key accounting features:
Automatic bank account syncing
Easy-to-generate financial reports
Unlimited user access
Integration with over 1,000 third-party business apps
Invoicing and billing, including payment acceptance through invoices
Inventory tracking
Sales tax calculation and tracking
All of Xero's plans also include improved data entry and bank reconciliation via Hubdoc. When you use Hubdoc to scan receipts and bills, the financial data will automatically sync with your software so you don't have to enter the numbers yourself.
Xero is also one of the few accounting software providers with an accounting app for both iOS and Android. While Xero's app isn't as popular or well-reviewed as QuickBooks', it still lets users securely send invoices, reconcile bank transactions, and check business finances from any web-enabled device.
The Early plan's main perks are its price and unlimited-user capacity. Unfortunately, it has a somewhat limited scope: you can send only 20 invoices or quotes and input only five bills. For most small-business owners, including solopreneurs and freelancers, these low numbers won't be enough.
Of course, if you really don't need to send more than 20 quotes or collect over five bills, the Early plan's price is a steal. Just make sure you don't exceed the limit; if you do, you'll be automatically bumped up to the Growing plan, which is more than twice as expensive. The drastic price jump from $13 to $37 a month means Xero isn't particularly scalable—another reason we're more comfortable recommending it to midsize businesses rather than small ones.
Best Small Business Accounting Software
The Growing plan is where Xero really starts to pay for itself. On top of unlimited users, you get unlimited invoicing, billing, and bank reconciling capabilities—and since most businesses large enough to value Xero's collaboration are also large enough to need unlimited features, Growing is a much better fit for Xero's primary audience.
At $65 per month, Xero's Established plan doesn't come cheap, but it does add three crucial features:
Support for multiple currencies
Expense tracking
Project management (time and cost tracking)
With Xero Expenses, which is included free with the Established plan, your scanned receipts sync with the accounting software in real time. You can assign expenses to projects, create more complex reports, and get a more accurate look at how your business is doing financially.
| | | | | |
| --- | --- | --- | --- | --- |
| Brand name | Starting price | Automatic bank reconciliation (with cheapest plan) | User limit (with cheapest plan) | Get started |
| | $13.00/mo. | Yes | Unlimited users | See Plans |
| | Free for life | Yes | Unlimited | See Plans |
| | $0.00/mo.* | Yes | Unlimited (addt'l fee) | See Plans |
| | $8.50/mo. | No | Unlimited (addt'l fee) | See Plans |
| | $10.00/mo. | Yes | Unlimited | See Plans |
| | $15.00/mo. | Yes | 1 user + accountant access | See Plans |
| | $190.00/mo. | Yes | Unlimited | See Plans |
| | Contact for quote | Yes | Unlimited | See Plans |
Data as of 4/25/23. Offers and availability may vary by location and are subject to change.
*Available only for businesses with an annual revenue below $50K USD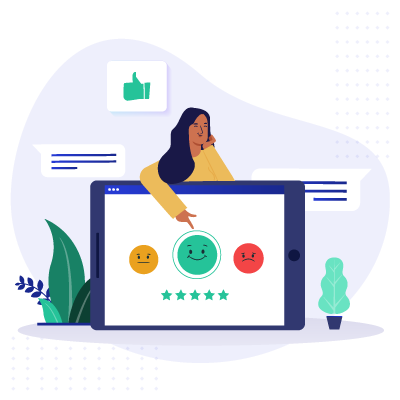 Expert Advice, Straight to Your Inbox
Gain confidence in your business future with our weekly simple solutions newsletter.
Xero's basic plan, Early, limits you to sending 20 invoices and 20 quotes a month. While not exactly unlimited, that's still better than FreshBooks' cheapest plan, which keeps you to billing just five clients a month. (Of course, if you're sending those five clients multiple invoices a month, FreshBooks could work better for you—though Xero's basic plan is still cheaper by a few bucks.)
Oddly, Xero only includes expense and project tracking with its most expensive plan. Project tracking tends to matter more for bigger businesses with complex time and project tracking needs, but expense tracking is crucial for every business owner—freelancers and sole proprietors included. Fortunately, Xero syncs with nearly 1,000 third-party apps, including expense tracking apps like Expensify. Still, it's an odd feature for Xero to overlook.
A further limitation? Multi-currency functionality comes with the priciest plan only. That makes sense if you think in terms of global corporations, but many freelancers sell products across the globe. If you're selling internationally, Xero's limited currency feature with its cheapest plan might mean Xero's not right for you. (Again, though, Xero syncs with just about everything—finding a third-party multi-currency payment processor should be doable, if annoying.)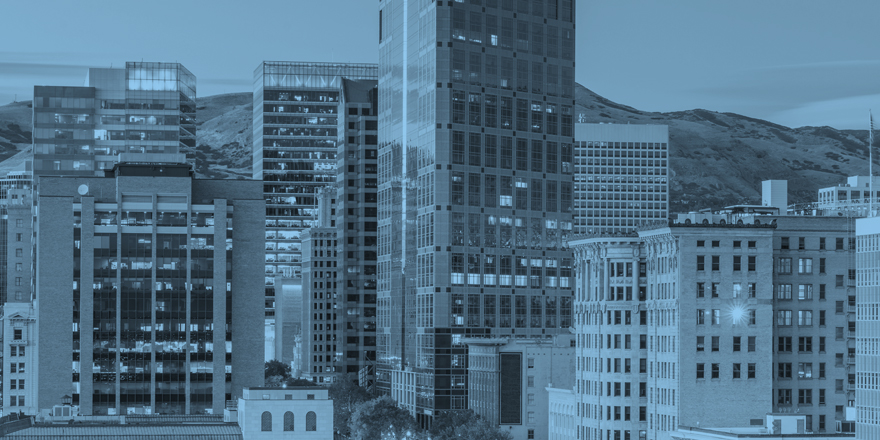 Find Your Money—and Keep More of It
With plans starting at $15 a month, FreshBooks is well-suited for freelancers, solopreneurs, and small-business owners alike.
Track time and expenses
Create custom invoices
Accept online payments
Xero's additional features
One of Xero's best features is its third-party app integration. At nearly 1,000 integrations, Xero syncs with even more apps than QuickBooks Online—which is quite a feat given QuickBooks' immense popularity. 
If you use Xero, your financial data can sync seamlessly across payroll platforms like Gusto, expense and receipt tracking software like Expensify, and ecommerce apps like Shopify. (In contrast, accounting products from Sage or Zoho sync largely with other Sage or Zoho apps, not third-party solutions.) It's hard to find a more convenient accounting solution than that. 
And we've hit on Xero's unlimited users before, but it's worth mentioning again. Most accounting software providers limit users by plan, like QuickBooks, or charge an extra fee for each user, like FreshBooks or Zoho Books. (FreshBooks doesn't even include free accountant access with its cheapest plan—which goes against the industry norm.) Xero is one of the notable exceptions to user limits and fees, with the other primary exception being Wave Accounting—Wave is entirely free for multiple users and multiple businesses.
If you want affordable cloud-based accounting with inventory tracking and expansive collaboration opportunities, Xero is your software. Sure, Xero could use a few improvements—most notably, expense tracking for its cheaper plans—but with those features at that price, you'll be hard-pressed to do better than Xero.
Want to compare more accounting software providers before you make the final call? Read our piece comparing QuickBooks and Wave for two more accounting software options.
QuickBooks and Xero are both fantastic accounting solutions. We can't really say one's better than the other, but we do know one will work better for your specific needs than the other—it just depends on what you're looking for. 
For instance, if you need multiple users, choose Xero—each Xero plan includes unlimited users, while QuickBooks' Simple Start plan includes only one user. Even QuickBooks' most expensive plan, QuickBooks Online Advanced ($180 per month), allows for only 25 users.
Xero is better for inventory tracking too, especially if you're keeping an eye on your budget. QuickBooks includes inventory tracking with only its two most expensive plans.
Luckily, both providers offer 30-day free trials (though if you opt for QuickBooks' free trial, you won't get the typical 50% off discount the company offers new users for their first three months). You can take both software programs for a test drive before you commit to one over the other.
Xero used to have a stand-alone payroll product, but the company has since rolled it back. Now, Xero advertises payroll with Gusto, one of our favorite full-service payroll providers. Gusto plans start at $39 a month (plus an additional $6 a month per payee) and include automatic payroll tax filing. 
Xero's pricing starts at $12 a month. However, the $12 Early plan lets you send only 20 invoices and enter only five bills. The Growing plan ($34 a month) is a better fit for small and midsize businesses with multiple expenses and bills per month.
Customers seem to have a positive experience with Xero. On the consumer review site Trustpilot, over 3.4K reviews and an average rating of 3.8 out of 5 stars.1
Xero's customer service comes in a few different forms. For one, the company offers 24/7 customer support via chat. Alternatively, you can search Xero's help posts and discussion boards about common problems on Xero Central. While you can't call Xero directly, you can request a phone call from the company, and a customer service agent will call you instead.
To evaluate Xero's accounting solution and calculate its star rating, we assessed several key areas: 
Overall accounting features
Ease of use, including mobile app access
Customer service hours, modes of contact, and reputation
Number of plans and users
Pricing
We also considered our accounting expert's opinion to derive our star rating for Xero.
Business.org's star ratings are subject to frequent reevaluation and may be updated at any time.
Disclaimer
At Business.org, our research is meant to offer general product and service recommendations. We don't guarantee that our suggestions will work best for each individual or business, so consider your unique needs when choosing products and services.