6 Best Small Business Loans of 2019
---
Since nearly two-thirds of new businesses start with less than $50,000 in capital,1 a business loan could give your small business a leg up in the competition.
Published: 01/08/19
9 min read
Our Approach
20
Brands considered
12
Features compared
30
Days of research
21
Business owners talked to
Last Updated: Less than 6 months
Because Lendio allows you to fill out one application and then matches you to the loan provider best suited for your business, it remains our number one choice for small businesses looking to get funded!
If you're a small-business owner relying on personal investments for capital, you're not alone. About three-fourths of starting businesses depend on personal or family savings when starting out.2 But what happens when your lack of funding prohibits your business's growth? You might wonder how to get small-business loans from a bank or credit union. As a less established business, you can't bank on help from a bank. Fortunately, some services specialize in online business loans for smaller companies.
After reading this review, you should know more about our five favorite picks and understand which loan company best fits your needs.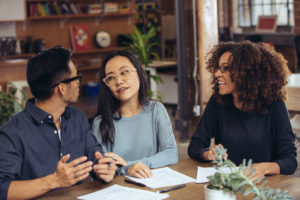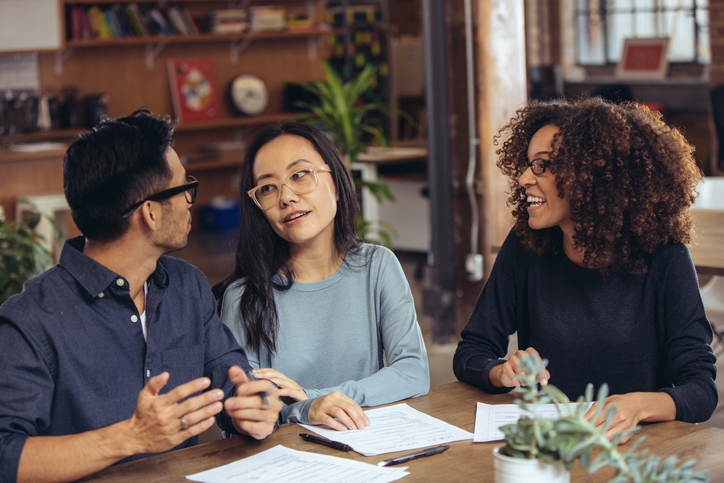 Compare the top small business loan providers
Company
Loan
minimum/
maximum
Get a loan
Lendio
$1,000/
$5,000,000
Apply Now
Kabbage
$2,000/
$250,000
Apply Now
OnDeck
$5,000/
$500,000
Apply Now
Funding Circle
$25,000/
$500,000
Apply Now
Accion
$300/
$1,000,000
Apply Now
*Does not represent the typical rate for every borrower, and other fees may apply.
Lendio doesn't make direct loans; it aggregates loan options from a network of over 75 business funders, including Kabbage, AMEX, and Enova. Within a single platform, Lendio allows you to navigate hundreds of loan options, custom tailored to your business's budget needs.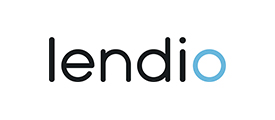 Lendio
Lendio's free "matchmaker" approach simplifies the loan process for a small business, and it begins with an even simpler 15-minute application. From there, Lendio does all the shopping for loan options based on your information and requirements. This method not only fast-tracks you to lenders who are willing to work with you but also reduces your rejection odds by eliminating probable dead ends.
While Lendio's service is free—the company is funded by its partner lenders, not customers—there are some loan qualifications to meet. Your business needs to have been in operation for at least six months, your credit score should be 550 or higher, and your monthly revenue should be no less than $10,000 a month. If your company meets the eligibility bar, Lendio should be your first click: it's been fast, easy, and comprehensive for over 33,000 small-business owners who've secured more than $650 million in loans since 2011.
Determine if Lendio is right for your business with these considerations:
You need approval and funds quickly.
You want multiple loan options.
You're comfortable with rate uncertainty.
You've been in business fewer than six months.
Your credit score is under 550.
Your monthly revenue is less than $10,000.
Kabbage: Most convenient
Just like its unique name, Kabbage takes a distinctive approach to its small-business lending. If you value the speediest approval process and easily accessible funds, Kabbage's lines of credit might be the funding option for you.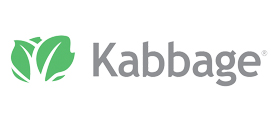 Kabbage
For some businesses, the most appealing feature might be the convenience of Kabbage's slick, streamlined lending system. The application process is quick, and since it's free to apply, you won't see any cost until you start using your line of credit. Kabbage also gives you multiple options for accessing your funds, including a mobile app, an online dashboard, or a physical "Kabbage Card."
Kabbage doesn't peg your small business with hidden fees, but its fee-based system is a little tricky to understand at first. You pay a principal-based fee of at least 1% every month, but in the first months of your loan, you'll see a higher percentage rate. This makes early payment possible but less effective.
Determine if Kabbage is right for your business with these considerations:
You need quick loan approval.
You want the flexibility of a line of credit.
You need to access funds for your business on the fly.
You want the lowest rates.
You want to pay off your loan early to save money.
OnDeck: Best for established businesses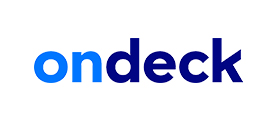 OnDeck
With competitive costs, unique incentives, and a flexible array of loan options, OnDeck is a great option for small-business loans.
Some of the companies on this list offer lines of credit while others offer term loans. OnDeck provides both, giving your business options. If you have a specific project or purchasing goal in mind, you can grab a loan that lasts from 3 to 36 months. Or if you need to be prepared for occasional surprise costs, you can opt for a line of credit and pay interest only on the amount you draw.
Costs will vary according to your company's cash flow and credit score, but the lowest annual interest rate listed is a competitive 9.99%. If you decide to borrow from OnDeck again in the future, you'll receive significant discounts to reward you for your loyalty. However, make sure you're okay with frequent, smaller payments because you'll need to plan on either a daily or weekly repayment schedule.
Determine if OnDeck is right for your business with these considerations:
You have strong cash flow but an average credit score.
You need approval and funds within the next few days.
You plan on taking out multiple loans over the years.
You just started your company.
You have boom-or-bust cash flow from one week to the next.
Funding Circle: Best customer service
Funding Circle
Funding Circle impresses us with a reputation of reliable customer support and with a low interest rate for businesses that meet its standards.
As one of the pioneers in peer-to-peer lending, Funding Circle has been around for a while. Perhaps part of its sticking power comes from great customer service. If you read through reviews of the company online, you'll see a fairly consistent message of reliable service and helpful staff. Funding Circle also doesn't require a specific amount of yearly revenue, which can help a small business with a solid reputation but low annual revenue.
Funding Circle serves small businesses in the US, the UK, the Netherlands, and Germany, but it doesn't provide small loans: you'll need to be in the market for a loan of $25,000 or more. You'll also want to ensure your business has a solid credit score to benefit from Funding Circle's comparatively low interest rates. Make sure you also pay close attention to the origination fee of the loan, since it will change along with your interest rate.
Determine if Funding Circle is right for your business with these considerations:
You have a great credit score.
You have a lower annual revenue.
You value reliable customer service.
You just started your company.
You need a loan of less than $25,000.
Grow your business today
Browse hundreds of loan options, custom-tailored to your business and budget needs, from a single, simple platform.

Find a Loan
Accion: Best start-up business loans
As a nonprofit lender committed to enabling American entrepreneurs, Accion takes a more personalized approach in their business financing support.
Accion has the softest restrictions of any company on our list and offers a lot of leeway in terms of minimum or maximum loan amounts: $300 to $1,000,000. It's also one of the few online lenders who will work with business owners who have had their start-up for less than a year. But keep in mind you might have to go through a longer approval process because of its more personalized approach.
Accion also assists business owners with a variety of backgrounds, providing loans for veteran-, minority-, and women-owned businesses. Since each entrepreneur has unique needs and experiences, Accion might be able to help you when other lending options have failed. Additionally, you can check its local offers to see if it provides specific, localized small-business loans in your state.
Determine if Accion is right for your business with these considerations:
You have a unique story that would catch their interest.
You fit the qualifications for specialized local loans in some states.
You just started your company and have a business plan.
You need quick loan approval.
You want to know every detail before you apply.
LendingClub: Runner-up
Sometimes you need pretty small monthly payments to afford the loan you need. To give business owners lower payments, LendingClub offers a longer-term loan than most in addition to its solid rates.
LendingClub's five-year repayment terms will please any small business seeking a more affordable monthly payment, especially when compared to short-term loans with higher payments. Your business can also lower the overall loan cost by taking advantage of early pay off with no penalties. When you apply online, you'll receive multiple quotes to compare so you can find the terms that best fit your small business.
Unlike some other online business loans, you won't need to provide collateral for loans less than $100,000, nor will you need to send them your business projections. However, keep in mind that you'll have to be in business for at least a year with $50,000 in annual revenue before you can apply. If you meet those requirements and have a great business or personal credit score, your total annualized rate could be under 10%.
Determine if LendingClub is right for your business with these considerations:
You require smaller monthly payments to afford your loan.
You can't provide collateral.
You want multiple quotes after your initial application.
You just started your company.
You feel that you qualify for a more specialized loan.
General considerations for online business loans
While you shop around for the best business loans available, keep a few things in mind. First, online loan companies hardly ever offer better rates than a bank or credit union. But because banks and credit unions prefer to lend to more established businesses, these online companies take on small businesses and assume that risk in exchange for higher rates. If possible, stop by a local bank or credit union first to see if you would qualify before you apply for a business loan online.
Frequently asked questions about small-business loans
What's the difference between peer-to-peer and direct lending?
When it comes to business loans, direct lenders are institutions or individuals who can directly loan funding to a business. In peer-to-peer lending, borrowers are paired with lenders through an online platform or some other company.
Are there specific loans for women-owned businesses?
Best Small Business Loans
Kabbage
Best for Conveniences
OnDeck
Best for Established Businesses
Funding Circle
Best Customer Service
Some businesses do offer loans specifically for women entrepreneurs, which can be a relief for women who've been rejected by traditional loan options. For other funding options, there are also government grants for women-owned businesses.
Can business owners get a loan with bad credit?
If you're worried about whether you can get a business loan with bad credit, you should know that not all hope is lost. Some of the companies on this list provide loans to people with a poor business or personal credit score. Just keep in mind that your interest rate and other fees will go up depending on that company's confidence in your credit. You can also look into microfinancing if you don't need much start-up or working capital.
Can I apply for a personal loan to fund my business?
In some circumstances, seeking a personal loan for the purpose of your business makes sense. One important difference to remember is that only a business loan can help your company build up credit, which will open more financing doors in the future.
The takeaway
If you're looking for the best place to get a small-business loan, we think Lendio is the best choice for most companies. However, your own unique characteristics as an entrepreneur will—of course—influence which small-business loan company will work for you.
We know there are plenty of other good companies out there that offer online loans, so let us know your favorites in the comments section below.
Disclaimer
At Business.org, our research is meant to offer general product and service recommendations. We don't guarantee that our suggestions will work best for each individual or business, so consider your unique needs when choosing products and services.
Sources
1. U.S. Small Business Administration, "Dissecting Access to Capital"
2. U.S. Small Business Administration, "Dissecting Access to Capital"