11 Best Small Business Loans of 2020
---
Applications are live for SBA-backed Paycheck Protection Program (PPP) loans. Business owners who need help covering payroll and expenses during the COVID-19 pandemic now have $350 billion in potentially forgivable loans available to them. Get funding through an SBA-approved lender below, or apply here.
Our Approach
20
Brands considered
12
Features compared
30
Days of research
21
Business owners talked to
Last Updated: 1 month ago
Due to COVID-19 and all its effects, most small-business lenders―including those reviewed here―have temporarily stopped extending loans. Some have even called in existing lines of credit. As of right now, there's no telling when lenders will resume normal operations. (Sorry, we know that's probably not what you want to hear.)

Lendio, Bluevine, and Fundbox are all approved SBA lenders that can help you get funding through the Paycheck Protection Program.

Otherwise, we'll keep an eye on the situation and update this page as soon as lenders start accepting loan applications again. When that time comes, we expect borrower requirements and interest rates to change, which could affect our rankings. We'll keep you posted.
1 month ago
Due to COVID-19 and all its effects, most small-business lenders―including those reviewed here―have temporarily stopped extending loans. Some have even called in existing lines of credit. As of right now, there's no telling when lenders will resume normal operations. (Sorry, we know that's probably not what you want to hear.)
If you need a loan right away, Lendio and BlueVine are still accepting applications for
Paycheck Protection Program
(PPP) loans.
Otherwise, we'll keep an eye on the situation and update this page as soon as lenders start accepting loan applications again. When that time comes, we expect borrower requirements and interest rates to change, which could affect our rankings. We'll keep you posted.
Less than 6 months
Have you heard of the Paycheck Protection Program? This program is part of the recently passed $2.2 trillion stimulus package and is meant to provide relief for small businesses that need extra cash to cover payroll.
The program offers loans up to $10 million to small businesses. These loans are calculated using 250% of your average monthly payroll in 2019.
The program is only being offered through SBA authorized lenders
.
These loans are eligible to be forgiven if at least 75% of the funding is used to pay workers and if no worker is compensated above $100,000. It's currently not clear if that maximum includes benefits. Those who can't get the loan forgiven will have to pay it back in two years at a 0.5% interest rate after six months of interest deferment.
Applications open on Friday, April 3, and close on June 30. The application consists of a two-page form in addition to required documentation.
If you're interested, be sure to apply at a
Paycheck Protection Program authorized lender
.
Less than 6 months
Is your business in an area affected by COVID-19? While we still recommend the loans below, you should know that you may qualify for special disaster loans from the U.S. Small Business Administration (SBA). If you do, you can get up to $2 million at a 3.75% rate. It probably won't fix all your problems, but hopefully it can help. You can learn more and apply on the
SBA website
.
Less than 6 months
We updated our rankings with the latest data for loan requirements and rates. We also removed QuarterSpot from our rankings (it no longer offers loans, but we were going to remove it anyway based on our updated data). StreetShares has taken its place as an honorable mention.
If you're in the market for a small-business loan, you're in the right place.
With all the financing options out there, trying to compare business loans can feel overwhelming. You can borrow from traditional lenders (banks or credit unions) to get the best deals, or you can borrow from online lenders for lower loan qualifications. You can choose from term loans, lines of credit, invoice financing, microloans, and more. It's a lot.
Which is why we've taken all those financing options and narrowed them down to the best small-business loans out there. In this roundup, we'll tell you what makes these lenders great and help you decide which is the best fit for your business.
Ready to find your funding?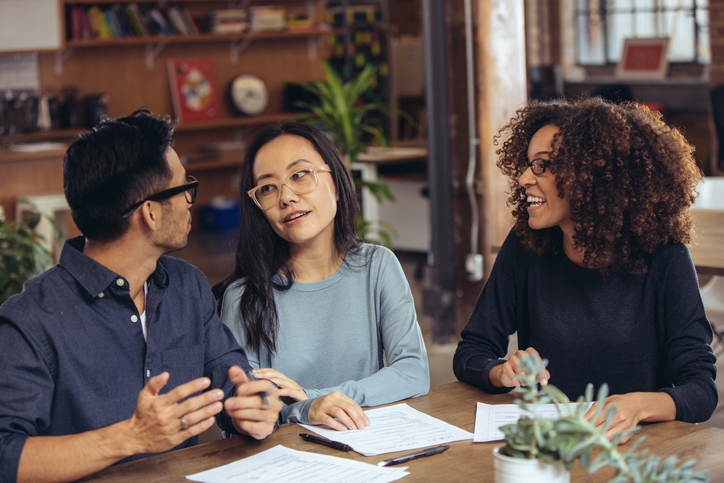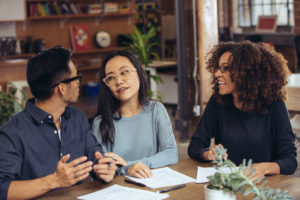 Compare the top small business loan providers
Data effective 01/29/20. At publishing time, loan amounts, rates, and requirements are current but are subject to change. Offers may not be available in all areas.
*Does not represent the typical rate for every borrower, and other fees may apply.
Lendio: Best overall for small business
Fast application
Wide variety of funding and lenders
Personalized guidance and expertise
High interest rates on some loans
Reports of hard credit inquiries
Lendio is the best business loan company for most businesses. That's because Lendio is more like a loan matchmaker than a lender—which is great news for you. All you have to do is fill out a 15-minute online application, then Lendio will use your application to match you with the right loans and lenders for your business. Within 72 hours, it gives you a list of loans you qualify for; you can choose the best loan and finalize things.
Lendio partners with over 75 lenders (including some on this list), which improves your odds—not to mention your efficiency. Those lenders offer everything from short-term business loans to merchant cash advances to equipment financing to real estate loans.
Given its many options and personalized loan matchmaking, Lendio should be a no-brainer for just about any business.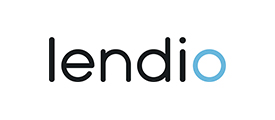 Lendio
With just one application, Lendio's loan marketplace can hook you up with tons of lenders and loans, making this matchmaker the best bet for most businesses.
BlueVine: Best for larger cash flow loans
Simple, quick process
Low credit score requirements
Large loans available
Limited availability in some states
Potentially large fees
BlueVine has three different funding options available, including term loans, lines of credit, and invoice factoring. While all three are decent choices, it's that last one that makes BlueVine stand out. In addition to having an easy-as-pie application, BlueVine offers invoice financing up to $5 million.
With invoice financing, your invoices act as collateral for your loan—and that collateral makes these loans easier to qualify for than other funding types (it also means that usually only B2B businesses qualify). And sure enough, BlueVine has relatively lax application requirements—just $100,000 in annual revenue, three months in business, and a 530 credit score.
Of course, you probably won't qualify for that full $5 million with just the bare minimum qualifications, but BlueVine makes large loans more attainable.

BlueVine
Unlike other invoice financing companies on our list, BlueVine offers invoice factoring lines that go all the way up to $5 million, making it good for B2B businesses looking for large cash flow loans.
Fundbox: Best for low credit
Automated application
Low approval requirements
Fast funding
Low maximum loan amounts
High APR
Fundbox offers lines of credit. And rather than make you fill out a detailed application, Fundbox connects with your banking account or your accounting software. If the automated algorithm likes what it sees, you'll get approved within minutes.
In addition to being fast and convenient, Fundbox's loan application is great for businesses that have low credit because Fundbox has one of the lowest minimum credit scores out there.
While Fundbox's financing products aren't the cheapest out there, their accessibility makes them a great option for businesses that can't qualify for low-interest term loans.

Fundbox
Fundbox's automated application has ultra-low credit requirements, allowing businesses without strong credit to benefit from its lines of credit.
Multiple ways to access funding
Fast, automated approval process
No credit requirement
High rates and APR
Confusing fee structure
Kabbage offers only lines of credit. Much like Fundbox, Kabbage has an automated application that just requires you to connect Kabbage with your bank account—no credit score or tax documents required. In most cases, that means you can get a response to your application in mere minutes, making Kabbage a fast, convenient way to apply for funding.
But the convenient application is just the beginning. Once you're approved, Kabbage lets you access your line of credit through PayPal, your bank account, or a physical card. With PayPal, you can access funding in minutes; the Kabbage Card (once you get it in the mail) gives you instantaneous access to your line of credit.
So while Kabbage has high rates, its convenience makes it good for business owners that need fast, accessible working capital.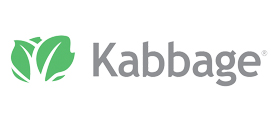 Kabbage
Kabbage provides a convenient way to apply for and access a line of credit, making it worthwhile despite its high rates.
Funding Circle: Best for peer-to-peer lending
Up-front cost and fee information
Low starting rates
Excellent customer service
Exclusive borrower preferences
Secured loans only
Funding Circle is a peer-to-peer (P2P) lender, so it's technically connecting you to investors rather than lending directly to you. You probably won't notice much of a difference as a borrower, since you'll still apply, get funded, and make monthly payments through Funding Circle. Mostly, Funding Circle's P2P model means that it offers great rates on term loans—if you can qualify.
Funding Circle has some of the stiffest application requirements of the lenders on this list (it insists on a full two years in business, for example), but it also has some of the lowest rates. Plus, Funding Circle is one of the few alternative lenders that lets you make monthly payments (rather than daily or weekly).
All that makes Funding Circle a good deal, if you can get it.
Funding Circle
If you have a healthy business and want low rates on P2P loans, Funding Circle might be the lender for you.
Kiva: Best for microloans
Kiva exclusively offers microloans—in this case, loans under $10,000. A lot of small businesses will want a larger loan, which is why Kiva isn't in our top five. But if you're in the market for a little loan, then it's hard to go wrong with Kiva—it offers an unbeatable 0% interest rate. The catch? There's a lengthy funding process that requires you to get your family and friends to contribute to your loan before you crowdfund the rest.
Still, that 0% interest rate makes Kiva a worthy crowdfunding platform for anyone who needs a smaller loan (and can wait a while to get it).
OnDeck: Best for repeat borrowing
If you think you'll be taking out several long- or short-term loans over the next few years, then take a good look at OnDeck. This lender offers incentives like lower rates and reduced fees to its repeat customers, which means you can get better deals the more you borrow. Fortunately, the vast majority of OnDeck's customers have great things to say about the company, so you're likely to have a good experience as you borrow.
Just keep in mind that OnDeck has higher application requirements than some of the other lenders on this list, so brand-new businesses should apply elsewhere.
Accion: Best for startup loans
Unlike most lenders, Accion wants to understand your business and what makes it unique. So while it definitely will look at your credit history and your annual revenue, Accion's application process lets you make the case for why your business deserves funding. There are some caveats: Accion's application takes longer than any of our top lending companies. And if you need a large loan, Accion might not be your best bet; while it offers loans up to $1 million, its loans tend to be closer to $15,000.
Still, if your startup needs a loan, Accion might be just the unique lender you want.
StreetShares: Best balance of requirements and rates
StreetShares doesn't have the best rates or lowest requirements out there, but it might have the best combination of the two. StreetShares's requirements include a fair credit score and just $25,000 in revenue, but it gives you the chance to qualify for rates as low as 7%—almost as good as what you can get from some traditional banks. (Of course, the stronger your application, the better the rates you can expect to actually get.)
So if you want to try for lower rates, despite not having a 10-year-old, $1 million revenue business, give StreetShares a look.
CanCapital: Best for merchant cash advances
If you've decided on a merchant cash advance (MCA), CanCapital is a good source for getting one. MCAs have some big disadvantages when compared to traditional term loans, like high rates and uncertain repayment terms. But they're also a viable working capital option for businesses that have bad or no credit. And CanCapital, unlike many MCA companies, has great reviews—a 9.1 on Trustpilot and an A+ with the BBB.2,3
That makes CanCapital a good pick for businesses that need a merchant cash advance but want to avoid predatory lenders.
SmartBiz: Best for SBA loans
If you're interested only in SBA loans, then give SmartBiz a try. It claims to simplify the SBA application process with its loan marketplace. Much like Lendio, SmartBiz delivers your one application to multiple lenders, matching you with your best options. But unlike other lending marketplaces, SmartBiz deals exclusively in SBA loans. That makes its application requirements stiffer, but it also means you can get super low rates.
If your business meets the qualifications for SBA loans, use SmartBiz to streamline your application process.
Other business loan companies
The list above represents our favorite lenders, but you have plenty more financing options where those came from. Here are more top small-business lenders you might want to consider.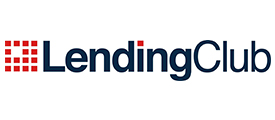 Lending Club
Lending Club
Lending Club has competitive rates and doable application requirements—but it also has a lawsuit from the FTC over its deceptive lending practices. Proceed with caution.
Lendr
Lendr
Lendr has exclusively merchant cash advances. If you can qualify for other types of funding elsewhere, do that instead. But if you have poor credit, Lendr will probably fund you when other lenders won't.

National Funding
National Funding
National Funding offers term loans and equipment financing. It boasts about its high approval rates—but speaking of rates, the interest rates at National Funding are nothing to write home about.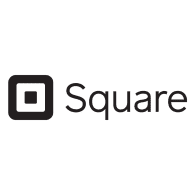 Square Capital
Square Capital
If you take payments with Square, you might get an offer for a Square Capital loan. These are basically merchant cash advances (complete with high APR), but Square customers might find them convenient.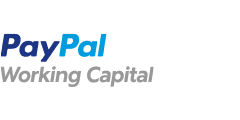 PayPal Working Capital
PayPal Working Capital
Much like Square Capital, PayPal loans are just for businesses that take payments through PayPal. Again, the high APR makes them less than ideal, but PayPal customers may like the percentage-based repayment.
Stripe Capital
Stripe Capital
Stripe Capital is the new kid on the payment-processor-extending-loans block. If you use Stripe to process credit cards, it's a convenient option—but high APRs make it an expensive one.
Grow your business today
Browse hundreds of loan options, custom-tailored to your business and budget needs, from a single, simple platform.
FAQS about small-business loans
How do I choose the right business loan for my business?
To figure out which loan is best for you and your business, you need to compare things like types of loan, loan amounts, interest rates, fees, and repayment terms. You'll want to figure out both what kind of loan you need as well as what kind of deals you can qualify for.
For example, if you're making a big commercial real estate purchase, you'll want a big real estate loan rather than a small line of credit—but the qualifications on the real estate loan might be stricter.
We've done a lot of the legwork for you with our rankings, but remember that lenders may not offer you the lowest rates or the biggest loan amounts. So before you accept a loan offer, make sure you understand the details of your offer. (This is one of the reasons we like Lendio: it lets you compare loan offers for your specific business.)
Want more help narrowing things down? We've got a guide to choosing a business loan.
What's the difference between peer-to-peer and direct lending?
Direct lending means that you get your business loan directly from a financial institution, like banks or alternative lenders. With peer-to-peer lenders, on the other hand, your "lender" is really a platform that connects you with investors—and those are the people actually giving you money.
For more nitty-gritty details, you can take a look at our explanation of peer-to-peer lending.
Are there specific loans for women-owned businesses?
Not exactly; the same anti-discrimination laws that keep lenders from denying someone because she's a woman also keep companies from approving someone because she's a woman. That being said, there are small-business lending companies that have programs to help women access loans or that have loans that might work well for women business owners.
You can find out more in our guide to business loans for women.
Are there loans for veteran-owned businesses?
There used to be several loans specifically for veterans, but most of those programs have expired. But it's not all bad news; there's still several grants, franchising opportunities, and business programs for veterans—all of which we round up in our article on financing for veteran-owned businesses.
Can I apply for a personal loan to fund my business?
Sure, you can. In fact, some personal loan companies (like Prosper) advertise their personal loans for business use. But is it a good idea? Maybe. A personal loan won't build business credit, which could make it harder to get business financing in the future. But if you can't qualify for a business loan yet, you might find that a personal loan is better than nothing.
We can't tell you what's right for your business; we trust you to figure it out though.
Small-Business Funding Growth in 2019
Small-business financing is about more than just funding a new project or covering a cost—every dollar an entrepreneur gets is an opportunity to help their business grow and succeed. And success for small businesses means success for the nation's economy and growth in your local economy.
Since we at Business.org are all about businesses succeeding, we decided to look into the state of funding in 2019. We examined how the average loan size and number of funded loans changed in each state from 2018 to 2019.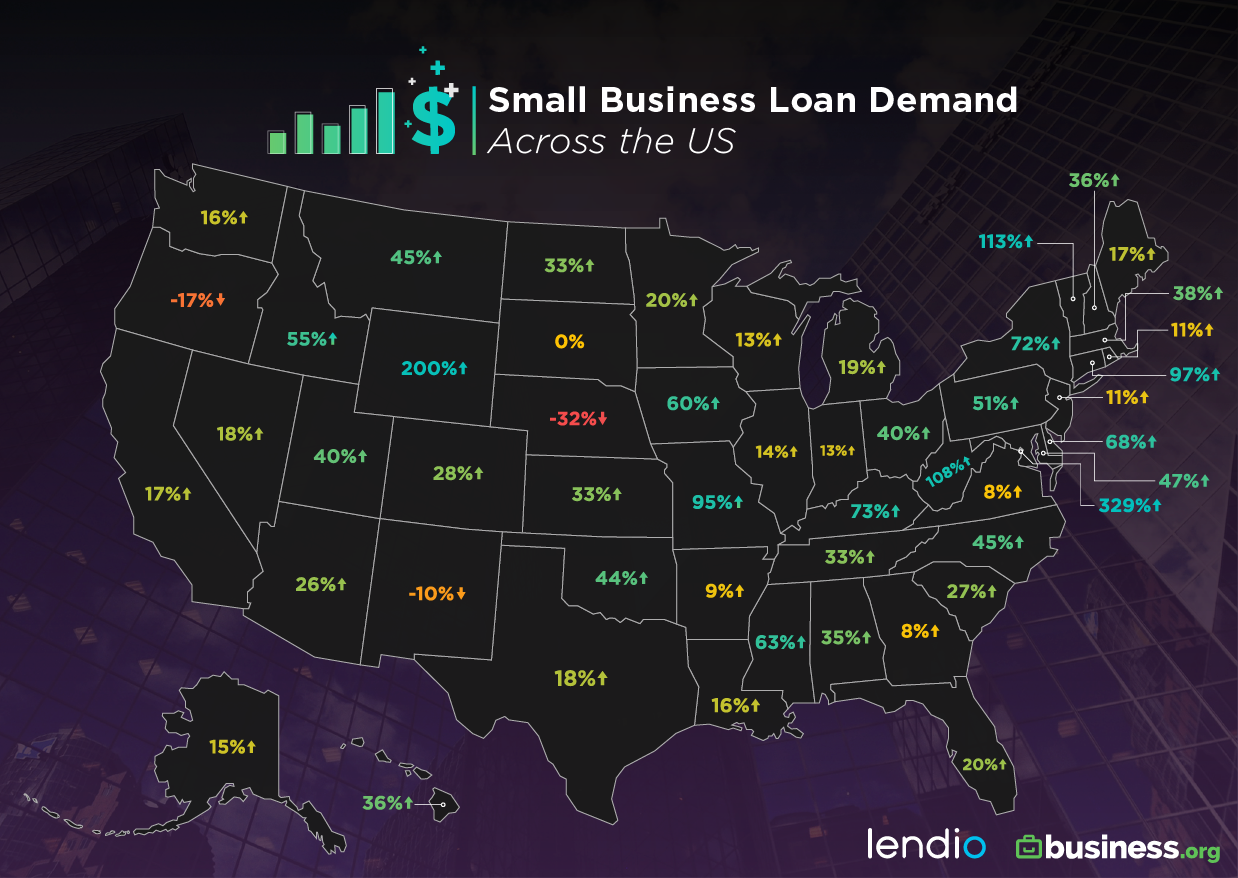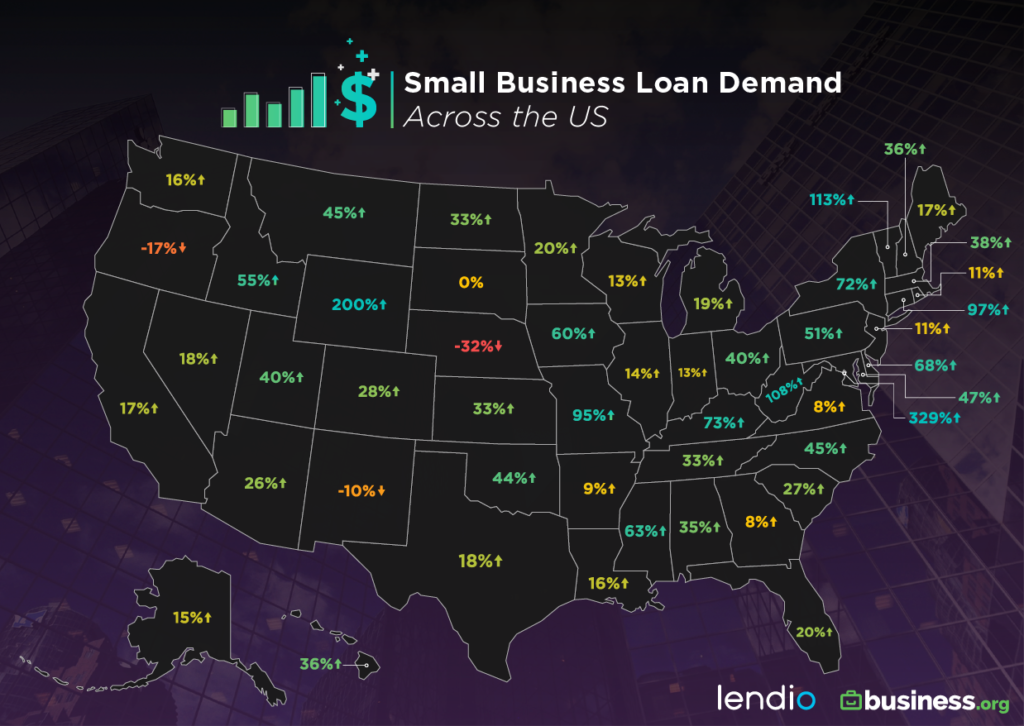 The state of small-business financing
The numbers painted a sometimes surprising picture of small business in the United States.
We learned, for example, that Alaska and North Dakota had the highest average loan size in 2019 ($31,643 and $30,838, respectively), while South Dakota had the smallest (just $5,199). Some loan applicants will find those numbers surprising, given that lenders often offer business loans up into the millions of dollars. But 71% of businesses borrow $50,000 or less from alternative lenders,4 and most small businesses need only a few thousand dollars to grow.
We were also surprised by where businesses are getting approved for capital. The District of Columbia saw huge increases in the number of businesses funded, as did Wyoming and Vermont. So if you're looking for the next economic powerhouse, those might be states to watch.
On the other hand, New Mexico, Oregon, and Nebraska were the only three states that took out fewer loans in 2019 than in 2018. We'll be interested to see if the trend continues in 2020.
Methodology
We got our small-business lending data from Lendio. We drew on key indicators from Lendio's SMB Economic Insights quarterly reports, including loan application data and loan funded data. All our data comes from Q3 2018 and Q3 2019.
Small-business funding by state
You can find out what small-business financing looks like in your state with the table below—whether funding is growing or shrinking and how much businesses are getting. And while you'll need to apply for financing to find out what you personally qualify for, we hope these numbers give you a good starting point for setting your expectations.
For more details on the stats in your state, you can view Lendio's quarterly reports by state.
Small-business loan demand across the US
| | | | |
| --- | --- | --- | --- |
| State | Average loan size | Loan amount growth | Number funded growth |
| Alabama | $ 8,499 | -37% | 35% |
| Alaska | $ 31,643 | -28% | 15% |
| Arizona | $ 18,531 | 44% | 26% |
| Arkansas | $ 12,152 | 1% | 9% |
| California | $ 16,569 | 17% | 17% |
| Colorado | $ 13,688 | -20% | 28% |
| Connecticut | $ 16,732 | -16% | 97% |
| Delaware | $ 7,354 | 6% | 68% |
| District of Columbia | $ 24,622 | 111% | 329% |
| Florida | $ 15,311 | 28% | 20% |
| Georgia | $ 13,394 | 13% | 8% |
| Hawaii | $ 15,821 | 3% | 36% |
| Idaho | $ 21,889 | 95% | 55% |
| Illinois | $ 13,418 | 33% | 14% |
| Indiana | $ 12,015 | -11% | 13% |
| Iowa | $ 8,314 | -6% | 60% |
| Kansas | $ 15,948 | -22% | 33% |
| Kentucky | $ 13,780 | -3% | 73% |
| Louisiana | $ 12,431 | -24% | 16% |
| Maine | $ 14,776 | 71% | 17% |
| Maryland | $ 17,479 | 13% | 47% |
| Massachusetts | $ 10,818 | -5% | 38% |
| Michigan | $ 19,157 | 44% | 19% |
| Minnesota | $ 15,630 | -3% | 20% |
| Mississippi | $ 14,974 | 11% | 63% |
| Missouri | $ 14,807 | -17% | 95% |
| Montana | $ 11,952 | -36% | 45% |
| Nebraska | $ 21,664 | -5% | -32% |
| Nevada | $ 20,366 | 35% | 18% |
| New Hampshire | $ 18,371 | 12% | 36% |
| New Jersey | $ 13,428 | 21% | 11% |
| New Mexico | $ 19,080 | 44% | -10% |
| New York | $ 14,240 | -4% | 72% |
| North Carolina | $ 14,229 | 8% | 45% |
| North Dakota | $ 30,838 | 132% | 33% |
| Ohio | $ 14,554 | 11% | 40% |
| Oklahoma | $ 16,191 | 44% | 44% |
| Oregon | $ 17,839 | 80% | -17% |
| Pennsylvania | $ 12,429 | 12% | 51% |
| Rhode Island | $ 14,355 | 3% | 11% |
| South Carolina | $ 17,241 | 18% | 27% |
| South Dakota | $ 5,199 | -11% | 0% |
| Tennessee | $ 13,562 | -14% | 33% |
| Texas | $ 17,713 | 22% | 18% |
| Utah | $ 16,647 | -26% | 40% |
| Vermont | $ 13,430 | -37% | 113% |
| Virginia | $ 12,926 | 24% | 8% |
| Washington | $ 17,172 | 34% | 16% |
| West Virginia | $ 21,215 | 36% | 108% |
| Wisconsin | $ 16,777 | 57% | 13% |
| Wyoming | $ 23,378 | 66% | 200% |
The takeaway
We recommend Lendio as the best small-business loan company for most businesses, thanks to its plentiful options and personalized matchmaking. But ultimately, you know your company best. With our ranking of the best small-business loans, you can find the lender and loan that fits your unique needs—and use that newfound working capital to grow your business.
Ready to apply? Check out our guides to understanding loan rates and avoiding common business loan mistakes.
Disclaimer
At Business.org, our research is meant to offer general product and service recommendations. We don't guarantee that our suggestions will work best for each individual or business, so consider your unique needs when choosing products and services.
Sources