11 Best Small Business Loans of 2019
---
Since nearly two-thirds of new businesses start with less than $50,000 in capital,1 a business loan could give your small business a leg up in the competition.
Our Approach
20
Brands considered
12
Features compared
30
Days of research
21
Business owners talked to
Last Updated: 2 weeks ago
Fundbox, our favorite lender for bad credit, has started requiring a 500 minimum personal credit score. We updated this article to reflect that. We also updated SmartBiz's interest rates. Neither update changed our rankings at this time, but we'll continue to keep an eye on things.
If you're in the market for a small-business loan, you're in the right place.
With all the financing options out there, trying to compare business loans can feel overwhelming. You can borrow from traditional lenders (banks or credit unions) to get the best deals, or you can borrow from online lenders for lower loan qualifications. You can choose from term loans, lines of credit, invoice financing, microloans, and more. It's a lot.
Which is why we've taken all those financing options and narrowed them down to the best small-business loans out there. In this roundup, we'll tell you what makes these lenders great and help you decide which is the best fit for your business.
Ready to find your funding?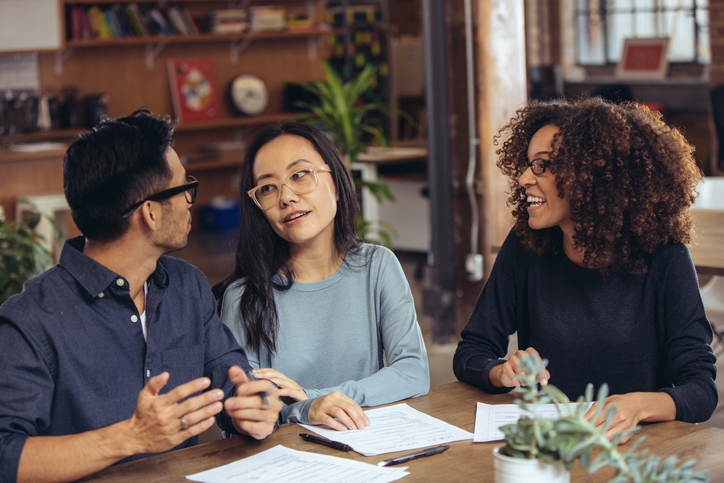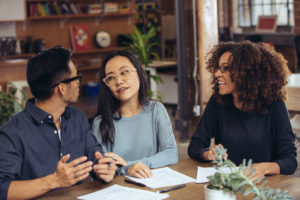 Compare the top small business loan providers
Data effective 10/31/19. At publishing time, loan amounts, rates, and requirements are current but are subject to change. Offers may not be available in all areas.
*Does not represent the typical rate for every borrower, and other fees may apply.
Lendio: Best overall for small business
Fast application
Wide variety of funding and lenders
Personalized guidance and expertise
High interest rates on some loans
Reports of hard credit inquiries
Lendio is the best business loan company for most businesses. That's because Lendio is more like a loan matchmaker than a lender—which is great news for you. All you have to do is fill out a 15-minute online application, then Lendio will use your application to match you with the right loans and lenders for your business. Within 72 hours, it gives you a list of loans you qualify for; you can choose the best loan and finalize things.
Lendio partners with over 75 lenders (including some on this list), which improves your odds—not to mention your efficiency. Those lenders offer everything from short-term business loans to merchant cash advances to equipment financing to real estate loans.
Given its many options and personalized loan matchmaking, Lendio should be a no-brainer for just about any business.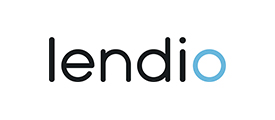 Lendio
With just one application, Lendio's loan marketplace can hook you up with tons of lenders and loans, making this matchmaker the best bet for most businesses.
BlueVine: Best for larger cash flow loans
Simple, quick process
Low credit score requirements
Large loans available
Limited availability in some states
Potentially large fees
BlueVine has three different funding options available, including term loans, lines of credit, and invoice factoring. While all three are decent choices, it's that last one that makes BlueVine stand out. In addition to having an easy-as-pie application, BlueVine offers invoice financing up to $5 million. (For comparison, Fundbox has a similar brand of invoice financing, but it only offers up to $100,000.)
With invoice financing, your invoices act as collateral for your loan—and that collateral makes these loans easier to qualify for than other funding types (it also means that usually only B2B businesses qualify). And sure enough, BlueVine has relatively lax application requirements—just $100,000 in annual revenue, three months in business, and a 530 credit score.
Of course, you probably won't qualify for that full $5 million with just the bare minimum qualifications, but BlueVine makes large loans more attainable.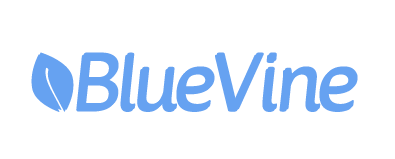 BlueVine
Unlike other invoice financing companies on our list, BlueVine offers invoice factoring lines that go all the way up to $5 million, making it good for B2B businesses looking for large cash flow loans.
Fundbox: Best for low credit
Automated application
Low approval requirements
Fast funding
Low maximum loan amounts
High APR
Rather than make you fill out a detailed application, Fundbox connects with your banking account or your accounting software. If the automated algorithm likes what it sees, you'll get approved within minutes. In addition to being fast and convenient, Fundbox's loan application is great for businesses that have low credit because Fundbox has one of the lowest minimum credit scores out there.
Fundbox offers two types of financing: a line of credit and invoice financing. To apply for the line of credit, apply with your bank account; if you want the invoice financing, apply with your accounting software instead.
While neither of Fundbox's financing products are the cheapest out there, their accessibility makes them a great option for businesses that can't qualify for low-interest term loans.

Fundbox
Fundbox's automated application has ultra-low credit requirements, allowing businesses without strong credit to benefit from its lines of credit and invoice financing.
Multiple ways to access funding
Fast, automated approval process
No credit requirement
High rates and APR
Confusing fee structure
Kabbage offers only lines of credit. Much like Fundbox, Kabbage has an automated application that just requires you to connect Kabbage with your bank account—no credit score or tax documents required. In most cases, that means you can get a response to your application in mere minutes, making Kabbage a fast, convenient way to apply for funding.
But the convenient application is just the beginning. Once you're approved, Kabbage lets you access your line of credit through PayPal, your bank account, or a physical card. With PayPal, you can access funding in minutes; the Kabbage Card (once you get it in the mail) gives you instantaneous access to your line of credit.
So while Kabbage has high rates, its convenience makes it good for business owners that need fast, accessible working capital.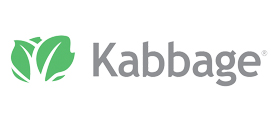 Kabbage
Kabbage provides a convenient way to apply for and access a line of credit, making it worthwhile despite its high rates.
Funding Circle: Best for peer-to-peer lending
Up-front cost and fee information
Low starting rates
Excellent customer service
Exclusive borrower preferences
Secured loans only
Funding Circle is a peer-to-peer (P2P) lender, so it's technically connecting you to investors rather than lending directly to you. You probably won't notice much of a difference as a borrower, since you'll still apply, get funded, and make monthly payments through Funding Circle. Mostly, Funding Circle's P2P model means that it offers great rates on term loans—if you can qualify.
Funding Circle has some of the stiffest application requirements of the lenders on this list (it insists on a full two years in business, for example), but it also has some of the lowest rates. Plus, Funding Circle is one of the few alternative lenders that lets you make monthly payments (rather than daily or weekly).
All that makes Funding Circle a good deal, if you can get it.
Funding Circle
If you have a healthy business and want low rates on P2P loans, Funding Circle might be the lender for you.
Other business loan companies
The list above represents our favorite lenders, but you have plenty more financing options where those came from. Here are more top small-business lenders you might want to consider.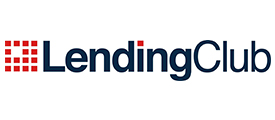 Lending Club
Lending Club
Lending Club has competitive rates and doable application requirements—but it also has a lawsuit from the FTC over its deceptive lending practices. Proceed with caution.
StreetShares
StreetShares
Contrary to what you've heard, StreetShares offers unsecured business loans and lines of credit to non-veterans too. It offers good rates, but its loans are smaller and harder to qualify for than other lenders.
Lendr
Lendr
Lendr has exclusively merchant cash advances. If you can qualify for other types of funding elsewhere, do that instead. But if you have poor credit, Lendr will probably fund you when other lenders won't.

National Funding
National Funding
National Funding offers term loans and equipment financing. It boasts about its high approval rates—but speaking of rates, the interest rates at National Funding are nothing to write home about.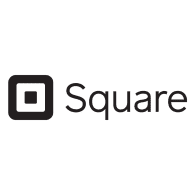 Square Capital
Square Capital
If you take payments with Square, you might get an offer for a Square Capital loan. These are basically merchant cash advances (complete with high APR), but Square customers might find them convenient.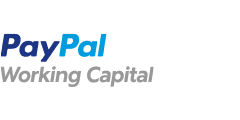 PayPal Working Capital
PayPal Working Capital
Much like Square Capital, PayPal loans are just for businesses that take payments through PayPal. Again, the high APR makes them less than ideal, but PayPal customers may like the percentage-based repayment.
Stripe Capital
Stripe Capital
Stripe Capital is the new kid on the payment-processor-extending-loans block. If you use Stripe to process credit cards, it's a convenient option—but high APRs make it an expensive one.
Grow your business today
Browse hundreds of loan options, custom-tailored to your business and budget needs, from a single, simple platform.
FAQS about small-business loans
What's the difference between peer-to-peer and direct lending?
Direct lending means that you get your business loan directly from a financial institution, like banks or alternative lenders. With peer-to-peer lenders, on the other hand, your "lender" is really a platform that connects you with investors—and those are the people actually giving you money.
For more nitty-gritty details, you can take a look at our explanation of peer-to-peer lending.
Are there specific loans for women-owned businesses?
Not exactly; the same anti-discrimination laws that keep lenders from denying someone because she's a woman also keep companies from approving someone because she's a woman. That being said, there are small-business lending companies that have programs to help women access loans or that have loans that might work well for women business owners.
You can find out more in our guide to business loans for women.
Are there loans for veteran-owned businesses?
There used to be several loans specifically for veterans, but most of those programs have expired. But it's not all bad news; there's still several grants, franchising opportunities, and business programs for veterans—all of which we round up in our article on financing for veteran-owned businesses.
Can I apply for a personal loan to fund my business?
Sure, you can. In fact, some personal loan companies (like Prosper) advertise their personal loans for business use. But is it a good idea? Maybe. A personal loan won't build business credit, which could make it harder to get business financing in the future. But if you can't qualify for a business loan yet, you might find that a personal loan is better than nothing.
We can't tell you what's right for your business; we trust you to figure it out though.
The takeaway
We recommend Lendio as the best small-business loan company for most businesses, thanks to its plentiful options and personalized matchmaking. But ultimately, you know your company best. With our ranking of the best small-business loans, you can find the lender and loan that fits your unique needs—and use that newfound working capital to grow your business.
Ready to apply? Check out our guides to understanding loan rates and avoiding common business loan mistakes.
Disclaimer
At Business.org, our research is meant to offer general product and service recommendations. We don't guarantee that our suggestions will work best for each individual or business, so consider your unique needs when choosing products and services.
Sources
U.S. Small Business Administration, "Dissecting Access to Capital"
Trustpilot, "CAN Capital"
Better Business Bureau, "CAN Capital, Inc."