Types of Business Bank Accounts
Not sure what type of business bank account you need? We're here to help.
Last Updated: several months ago
Earlier this year, the Federal Reserve changed the rule that limited all savings accounts to six transactions per month. Some banks have decided to stick with that rule anyway, but others have lifted the transaction limit on their savings accounts. We've updated our sections about savings accounts and money market accounts to reflect this rule change.
We know that business bank accounts can be confusing. First, you have to figure out if you even need one (spoiler: you do). Then you have to figure out what type of bank account you need. Checking? Savings? Interest-bearing checking? Money market? (And that's before you wade into the minefield of choosing the right bank.)
While we can't make all the decisions for you, we can help you narrow down your options. In this guide, we'll tell you all about the various kinds of business bank accounts. You'll learn how bank accounts work, why they're great, and why they're not.
And with any luck, you'll figure out which kind you need. 
Let's do it!
Types of business bank accounts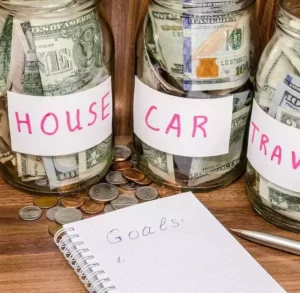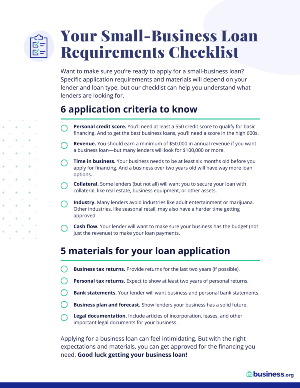 Applying for a small-business loan soon?
Our free checklist can help you understand what lenders are looking for.
Business checking accounts
Offer unlimited access to funds
Have low opening deposits
Are covered by FDIC insurance
Earn no or limited interest on money
Business checking accounts are your most basic option for a deposit account. They provide a place to put your money, and you can add money, withdraw cash, transfer funds, or make payments from that account—just like your personal bank account.
Checking accounts have a big advantage over savings accounts: how frequently you can access your funds. With a business checking account, you can add or withdraw funds as much as you want (though some banks will require you to maintain a minimum account balance). You can manage your transactions with online banking or a mobile banking app, and most business checking accounts give you a debit card for ATM withdrawals.
Plus, business checking accounts tend to be cheap. You have plenty of options for free business checking accounts if you don't want to pay a monthly service charge.
Which banks have the best business checking accounts?
The bottom line? Your business should almost certainly have a business checking account. And if you want to get even more benefits from your checking account, you might consider an interest-bearing checking account.
Interest-bearing checking accounts
Normal business checking accounts have one big con: they don't earn any interest on your deposits. Interest-bearing checking accounts solve that problem. These accounts work just like checking accounts (unlimited withdrawals and transactions), but you earn interest on the money in your account.
Now, these accounts won't double your income or anything; the APY on interest-bearing checking is almost always less than 1%. For example, our favorite interest-bearing checking account at BlueVine offers 1% APY―and that's the best rate we've found by far.
APY
Need an APY (annual percentage yield) refresher? Learn more about what APY is and how it works in our guide to APY.
Keep in mind that interest-bearing checking accounts for businesses are pretty rare—you won't find them at most banks. And if you really want to maximize your returns, you should look at business savings accounts.
But if you want a business checking account that works harder for you, then an interest-bearing checking account could be perfect.
Business savings accounts
Earn interest on your funds
Come insured by FDIC
Restrict access to your funds
Require higher opening deposits
If you've ever had a personal savings account, you already know the basics of a business savings account. They earn more interest on your funds than checking accounts do (except some interest-bearing checking accounts will earn more than basic savings accounts). The catch? Savings accounts can really limit your access to your funds.
In part, that's because there used to be a federal regulation that limited savings accounts to six transactions (including withdrawals) per month. That regulation no longer applies, but many banks have kept the rule anyway. So depending on your bank, you may find yourself very limited in the number of transactions you can make from your savings account.
Also, you can't write checks from your savings account. So not only do you have to think about how often you can access your savings account, you also need to think about how you'll access it. In other words, if you plan to constantly pay for expenses from your business bank account, you should probably stick to a checking account.
You should also know that savings accounts tend to cost a bit more than checking accounts. You won't really find free business savings accounts, and the fees (including your monthly fee and transaction fees) and minimum opening deposits skew higher than their checking counterparts.
Still, if you want a place to store your money and let it grow, you want a business savings account.
Types of business savings accounts
In addition to basic business savings accounts, you can get two kinds of specialized savings accounts. We'll briefly explain them below, but you can check out our comparison of savings vs. money market vs. CDs for more information on their features and benefits.
Certificates of deposit (CDs)
Certificates of deposit have a big advantage over standard savings accounts: higher APY, which means higher returns. They also have a big disadvantage: you can't touch your money—at all—until the CD reaches maturity, unless you want to pay big penalties for early withdrawal.
The amount of time a CD takes to reach maturity, or the term, varies from bank to bank, and many banks offer varying lengths of CDs. You'll most commonly see CD terms that range from six months to several years, but we've found some as short as a few days or weeks.
Generally speaking, the longer the term on a CD, the higher the APY. You can easily find business CDs with APYs over 1%, and you can even find some with APYs over 2%.
So if you want a bigger return, and you can handle leaving your money alone to grow, a CD might be just the business savings account for you.
Wish you could find a happy medium between traditional savings accounts and CDs? Let us introduce you to money market accounts.
Money market savings accounts tend to have higher APY than normal savings accounts (usually more than 0.05% but less than 0.5%), but they also give you some access to your funds. You can add money whenever you want (just like standard savings), though your bank may still have a limit on how often you can withdraw funds (depending on your bank). As an added bonus, money market accounts let you write checks.
Just note that money market accounts usually require you to maintain a higher minimum balance than a standard savings account would, so they're best for businesses that can keep a good chunk of change in savings.
No matter what kind of business you have, a company bank account is a must. Maybe that's a savings account to earn interest and make the occasional transaction. Maybe that's a checking account to handle your daily expenses. Maybe you need both!
With our guide to the types of business bank accounts, you can make sure you're getting the right account for your business needs.
You're ready to get your business bank account squared away. Now learn how to get a business credit card to go with it.
Disclaimer
At Business.org, our research is meant to offer general product and service recommendations. We don't guarantee that our suggestions will work best for each individual or business, so consider your unique needs when choosing products and services.
Can I have more than one business bank account? How many bank accounts should I have for my business?
You can absolutely have more than one business bank account―but there's no hard rule about how many bank accounts your business should have. It doesn't really matter how many bank accounts you have, as long as your banking setup works for you (and you can keep track of all your bank accounts, of course).
Many businesses opt for both a checking and a savings account, or you might want two checking accounts to separate your bill pay money from your money for day-to-day business expenses. Maybe you want two checking accounts plus a savings account and a certificate of deposit―and that's fine too.
How do I open an account for my business entity?
Is online banking or in-person banking better?
Neither online banking nor in-person banking is necessarily better than the other―it just depends on your needs and preferences.
In-person banking services work better for businesses that handle cash or need to make cash deposits, but we prefer online banking for businesses that deal primarily with credit cards or direct deposits.
You can learn more in our comparison of online vs. in-person banking.
Which banks offer the best business bank accounts?
We did the research and found that Small Business Bank has the best accounts for most small-business owners.
Note that Small Business Bank is an online-only bank. If you prefer in-person banking, check out our rankings of the best banks for small business to find your best options. You may also find good business accounts at your local credit union.