The Best Receipt Trackers and Scanners for Small Businesses in 2020
---
Paper receipt storage is a thing of the past—track business expenses with one of these digital receipt scanners instead.
Back in the day, expense tracking was hard. Each and every receipt had to be kept, counted, categorized, and stored for easy access in the event of an audit.
Now, receipt-scanning software turns your smartphone's camera into an instant receipt-capturing device—no more pocketing receipts just to send them through the wash in your jeans pocket. Depending on the software you choose, you can use digitized receipts to track expenses, reimburse employees, and access reports easily during tax time.
Wondering which software is best for your unique business? Our receipt scanner review aims to help you find out—check out our top 10 picks.
Best receipt scanners and trackers for small businesses
| | | | | |
| --- | --- | --- | --- | --- |
| Brand | Starting price | Mobile app | Accounting software integration | Learn more |
| Expensify | $4.99/mo. | iOS and Android | QuickBooks, Xero, Sage | See Plans |
| Neat | $29/mo. | iOS and Android | QuickBooks, TurboTax, H&R Block | See Plans |
| Smart Receipts | Free | iOS and Android | None | See Plans |
| Shoeboxed | $23/mo. | iOS and Android | QuickBooks, Xero, Wave Accounting | See Plans |
| Wave Receipts | Free | iOS and Android | Wave Accounting | See Plans |
Data effective 3/7/20. At publishing time, pricing and features are current but are subject to change. Offers may not be available in all areas.


Expensify
Expensify
For top-notch receipt scanning and expense management, Expensify is an excellent solution for businesses of any size. Its free plan is perfect for freelancers, while its beefiest plan includes corporate card management.
Features and pricing
Expensify is to receipt scanning what Michael Jordan is to basketball and Megan Rapinoe is to soccer: simply the best player in the game.
Expensify bundles expense management and receipt scanning into a comprehensive bargain:
Unlimited receipt scans and uploads via the Expensify mobile app
Automatically generated expense reports with each upload
Automatic expense approval and next-day employee reimbursement
Automatic mileage tracking for travel expenses
Notice how frequently the word "automatic" appears in Expensify's feature list? Expensify ensures you do basically next to nothing besides snap pictures of receipts. You don't even have to approve employee expenses: just set the software to flag anything that needs managerial approval. Everything else gets automatically approved for speedy reimbursement.
The software's heftier corporate plans pack even more of a punch:
Corporate card management and reconciliation
Multilevel workflow approval
Automatic expense report exports to accounting software (including QuickBooks Online, Xero, and Sage Accounting)
Expensify's plans for individuals start at $4.99 per month. Its corporate plans start at $5 per user per month.
Expensify for free
If you're a freelancer or solopreneur who doesn't incur too many expenses, you can use Expensify free for up to five receipt scans a month.
Pros and cons
Frankly, it's hard to find much wrong with Expensify. The app's reviews are absurdly high: the iOS app scores 4.7 stars among of 82.1K users,1 while the Google Play store gives it a 4.1 among 14K users.2 You can point the camera at a piece of paper with a number scribbled on it and the software can still read the number and classify the expense—no other receipt-scanning app offers that kind of clarity and precision.
Highly rated mobile app
Automatic expense report generation
Easy next-day employee reimbursement
Occasional app problems, especially for Android users
Faster scans than emails
Even Michael Jordan had his off days, and Expensify has a few weaknesses too. Users on both Google Play and Apple's App Store complain that the app crashes every once in a while or that expenses fail to update immediately—though for what it's worth, an Expensify developer or customer service rep responds ASAP to each negative review, offering fixes, support, and refunds.
And if you get an emailed receipt, it's often faster to snap a picture of the receipt and upload it yourself instead of forwarding the email to Expensify for fast categorization. It's not a deal breaker, but it's an odd quirk for an otherwise streamlined program.
Best for bookkeeping: Neat

Neat
Neat
Want to kick your organizational skills into top gear? Neat has your back. Use it to upload receipts, income statements, and non-financial business documents, then export it all to your favorite tax software come tax season.
Features and pricing
If your annual New Year's resolution is to keep your books in better order, Neat is your new best friend. You can use the mobile app to scan and upload receipts, sure, but Neat was made for so much more:
Connect your bank account, credit card, and loan payments to Neat Receipts for more accurate expense tracking.
Itemize your expenses line by line on each receipt.
Match receipts to your invoices and bank statements for clearer financial reconciliation.
Take advantage of Neat's unlimited document storage to upload, sort, and organize as many non-financial documents as you want.
Plus, Neat's expense management data exports easily to accounting software like QuickBooks as well as to tax software like H&R Block's and TurboTax. Expense reports, non-financial documents, itemized receipts—you won't have to enter any of them manually as long as you logged them on Neat.
Neat's expense management data exports easily to accounting software like QuickBooks as well as to tax software like H&R Block's and TurboTax.
Neat Receipts' plans each allow for up to five users. Plans break down by the amount of documents you scan per year:
Scanning 1,200 financial documents a year costs $29 per month
Scanning 3,000 financial documents a year costs $62 per month
Scanning 12,000 financial documents a year costs $208 per month
Financial documents include receipts, income statements, invoices, and bills, but exclude things like business cards—remember, no matter your plan, you can upload as many non-financial documents as you like with Neat's unlimited storage.
Pros and cons
Alas, while Neat excels at document organization, it falls short in app functionality and expense. On the App Store, Neat has just 3.8 stars and fewer than 600 reviewers.3 The Google Play score is the same,4 and reviewers on both sites state that the newest version of the app is glitchy at best and won't let them log in.
Credit card and bank account syncing for better expense management
Line itemization for receipts
Document, receipt, and expense exporting to H&R Block and TurboTax
Lower app rating than competitors
Pricier than competitors
Plus, at $29 a month, Neat is pricier than most of our other brands. You should note that the $29-a-month price is how Neat breaks down for annual payments only. If you'd rather pay month to month, the price jumps to $35 a month minimum.
Best reporting: Smart Receipts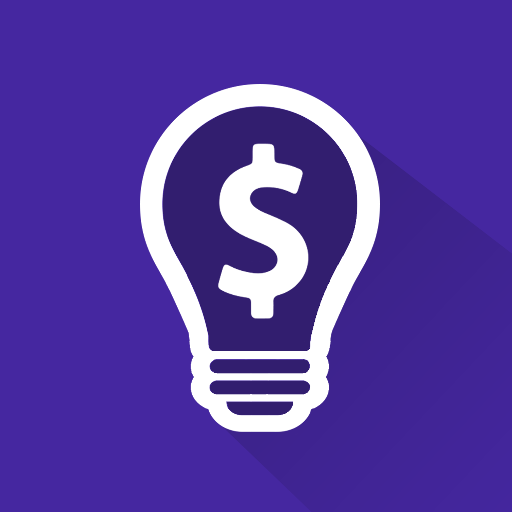 Smart Receipts
Smart Receipts
Need more detailed reporting than a simple receipt capture offers? With Smart Receipts, you can customize each expense report with details like payment method, currency type, and mileage.
Features and pricing
Smart Receipts was designed for (and by!) business professionals who spend a lot of time traveling for work and need to track expenses while they do so.
How does it work? When you embark on a trip, you'll use the app to generate a "report," or a file that stores all expenses related to a specific trip. Photograph and upload physical receipts or generate a text receipt, which means manually entering the expense type (like dinner or gas), cost, transaction date, currency type, tax amount, and payment method (like a corporate card or personal credit card).
Uploading a picture of a receipt generates the same text receipt; you can add any comments you like for a more detailed explanation of what each expense entails.
Don't travel a lot for work? Smart Receipts can still work for you—just delineate the reports by date rather than by trip so you can track business expenses over any given time period.
Smart Receipts also offers a paid version of its software, Smart Receipts Plus. The app costs just $9.99 a year and adds features like automatic Google Drive exports, automatic exchange rate conversions, and better customization features.
Pros and cons
If you care about customization, Smart Receipts is hard to top. Since its software is open source, anyone can access and modify the code—you or your developers are free to play around with it and tailor the app's functions to your business.
Free open-source software
Thorough report customization
Straightforward mileage tracking
No automatic accounting software integration
Google Drive backups with paid plan only
But while you can export Smart Receipts' reports in practically any format you like—PDFs, ZIPs, CSVs, and more—the app won't automatically sync with your accounting software. Instead, when you generate an expense report, you'll have to export it and manually add it to your QuickBooks or Xero account. And like we mentioned above, only the paid version includes automatic Google Drive exports; the free version doesn't.
Best for paper receipts: Shoeboxed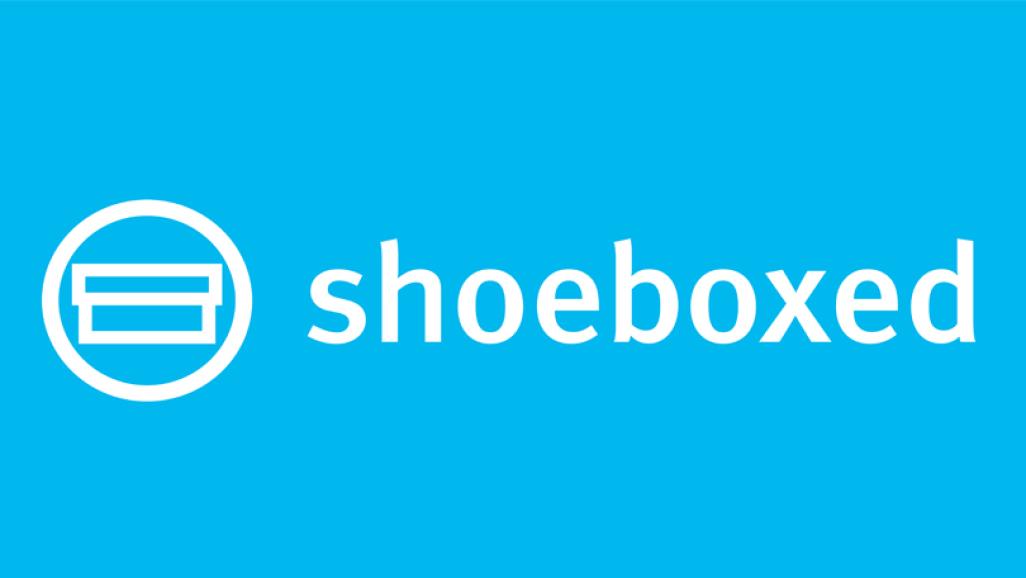 Shoeboxed
Shoeboxed
Overwhelmed by ancient piles of receipts, income statements, and business cards? Stuff them in a prepaid envelope from Shoeboxed and mail it in to their team. They'll upload it all and sort the receipts by tax category.
Features and pricing
Thousands of business owners excel at keeping clutter off their desks, uploading receipts immediately, and organizing their Google Docs to a T. For the rest of us, there's Shoeboxed, an outsourced receipt-scanning company that gets your office storage ship-shape in no time flat.
Here's how it works: depending on the pricing plan you choose, Shoeboxed sends you either one prepaid envelope a month or an unlimited number of prepaid envelopes (Shoeboxed goes hard or it goes home). The Shoeboxed team then scans and uploads all your documents, sorting the receipts into one of 15 tax categories.
Price check: Neat vs. Shoeboxed
Both Neat and Shoeboxed charge by the number of documents you scan a year. At $29 for 1,200 docs a year to Shoeboxed's $23 for 600 docs, Neat is cheaper for lower-volume users who are happy to upload receipts themselves instead of outsourcing. But Shoeboxed wins big for high volume—while Neat charges $208 a month for just 12,000 documents a year, Shoeboxed charges $71 a month for 36,000 documents a year.
Pros and cons
One of Shoeboxed's biggest perks? It's not for receipts alone. Business cards get scanned into a business directory and other documents become uncategorized PDFs—which isn't the best organizational strategy, but hey, it's better than nothing.
Additionally, you can also use the mobile app to scan and categorize receipts and business cards yourself, track miles, and add custom tax categories unique to your business.
Outsourced paper-receipt uploading
Unlimited online document storage
Automatic receipt organization by tax category
Some documents uploaded as uncategorized PDFs
Low Android app ratings
Shoeboxed has high reviews on the App Store—4.5 stars, second only to Expensify of our top five.5 But the Google Play rating is a miserable 2.5.6 Users report issues with the OCR (optical character recognition) technology and problems with the camera auto-rotating the receipt the wrong way.
Most affordable: Wave Receipts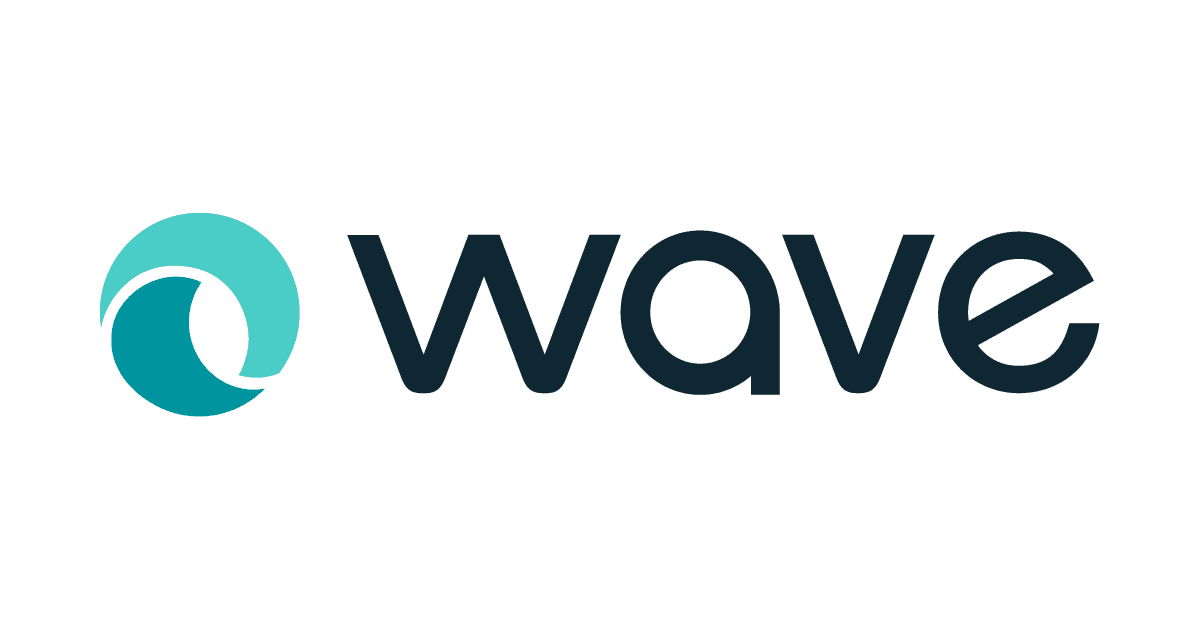 Wave
Wave
Wave's free receipt-scanning app syncs instantaneously with its free accounting software. If you're working on a budget, deals don't get much better than that.
Features and pricing
Not interested in paying for receipt scanning on top of your monthly accounting software charge? Wave feels you—and provides both services for free.
No, really: when you set up a Wave account, you don't enter a credit card number. You won't find hidden fees or impossible-to-escape contracts. Just a simple dashboard, easy expense categorizing, and a handy app for snapping pics of paper receipts to keep your business's books in order.
Unlike Expensify, Wave doesn't offer both expense management and receipt scanning—it doesn't have to, since Wave rolls expense management in with its free accounting software. The receipt scanner is just one member of the Wave Apps family of small-business software products:
Wave Accounting (free), which tracks your income, expenses, and taxes
Wave Receipts (free), which scans receipts and uploads them to Wave Accounting for easy expense categorization
Wave Invoices (free), which lets you create unlimited customizable invoices
Wave Payments (transactional fee per charge), which lets you accept payments online
Wave Payroll ($20/mo. or $35/mo.), which calculates payroll taxes and lets you pay employees and contractors
Pros and cons
Wave Receipts' biggest perk is its integration with other Wave products, but that's also its biggest drawback: Wave Receipts integrates only with Wave Accounting. If you use software like Xero or QuickBooks Online, you can't use Wave Receipts' free app.
Free receipt-scanning software
Offline receipt scanning (uploads the next time your device connects to the internet)
Automatic integration with other free Wave products, including Wave Accounting
Integration with Wave Accounting only
App unavailable on Google Play
Additionally, Wave's Android app recently disappeared from the Google Play store. You can scan a QR code on Wave's site to directly download the app file, but you can no longer download it from Google Play, which is . . . odd. Hopefully the issue will be fixed soon, but in the meantime, things are a little confusing.
Best for iOS users: Evernote Scannable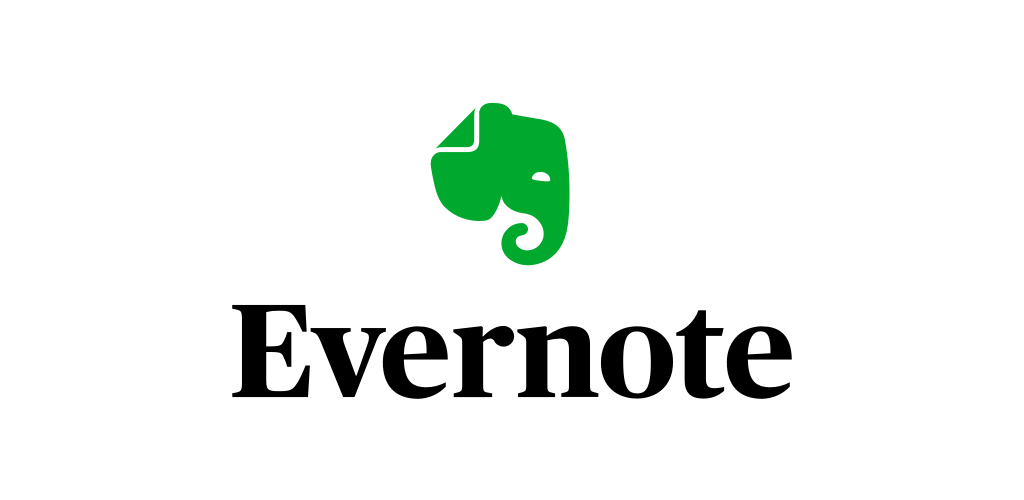 Evernote Scannable
Evernote Scannable
Evernote lacks a scan-specific Android app, but millions of iOS users use Evernote Scannable's high-quality optical character recognition tech to create, store, and organize receipts.
Evernote is one of the world's most popular note-taking and organizing software—in 2017, it had well over 200 million users.7 But Evernote also has a receipt-scanning app, and by all accounts, it's one of the best. The 216.6K reviewers on the App Store give Evernote Scannable an astounding 4.9 out of 5 stars, praising its user-friendliness and scan quality.8
Unfortunately, Evernote doesn't have a scan-specific app for Android users. But the basic Evernote app lets you photograph, digitize, and annotate any document, so if you don't mind labeling receipts yourself, you can use Evernote for receipt categorization regardless of your phone's operating system.
Best automation: Zoho Expense

Zoho Expense
Zoho Expense
The Zoho suite of accounting products is well known for its automation and ease of use, and Zoho Expense is no exception. Its receipt-scanning software automatically detects duplicates and learns the more you use it—categorization gets smoother and faster with each receipt.
Zoho offers some of our favorite accounting software. Its automated workflows are about as close as you can get to lifting less than a finger to tackle accounting. So it's no surprise that Zoho Expenses, the company's receipt-scanning and expense-tracking app, is just as good at automation.
The app also has one of the best interfaces we've seen on both the employer- and employee-facing sides. When employees scan a receipt, Zoho Expense quickly translates the image into a professional, easy-to-scan expense report that managers can quickly approve.
Best for international corporations: Nexonia Expenses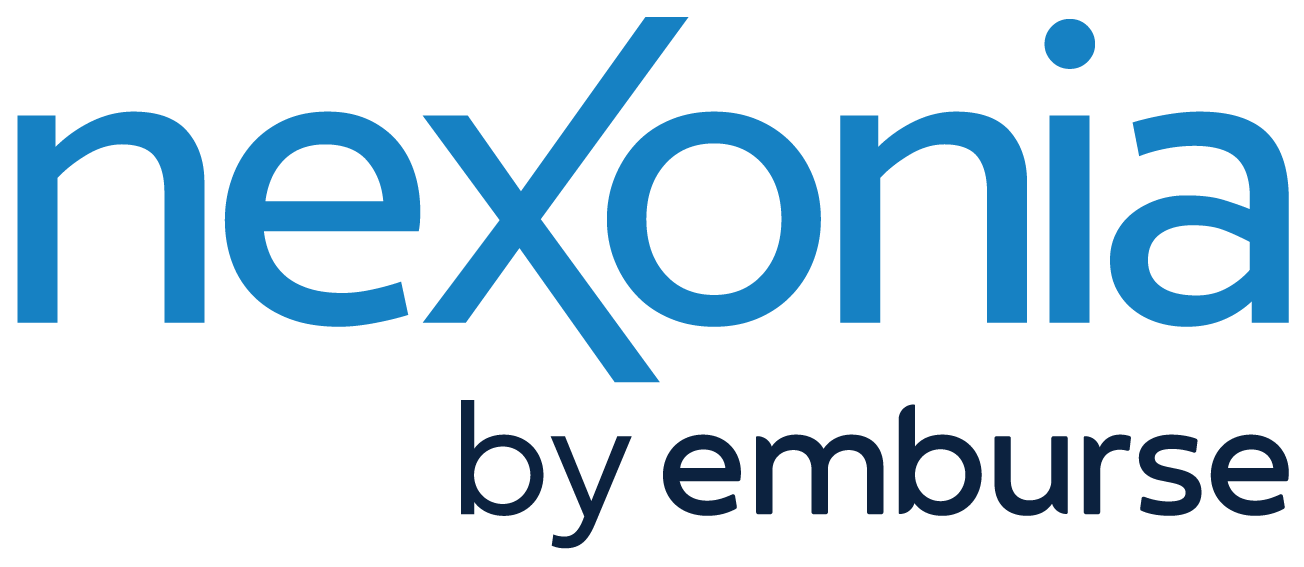 Nexonia Expenses
Nexonia Expenses
Most providers on our list offer multicurrency transaction features, but Money Manager Ex raises the bar by offering its software in over 20 languages.
Like Expensify, Nexonia Expenses was built to handle the complicated expense management burdens of bigger businesses. And with 160+ currency options, daily automatic exchange rate checks, and automatic credit card syncing from 30,000 global banks, Nexonia Expenses pairs perfectly with international corporations.
Blended with Nexonia Travel, which helps businesses and employees book transportation to hotels, Nexonia Expenses is perfect for companies that rely on global travel to stay in business.
Best for QuickBooks users: Minute7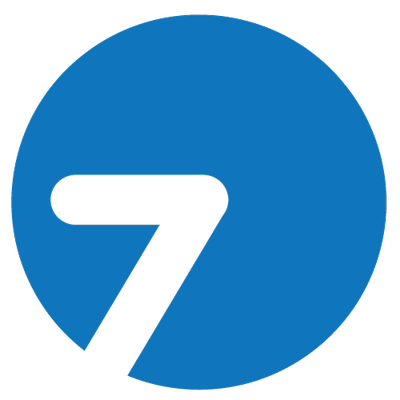 Minute7
Minute7
Minute7 is one of QuickBooks' recommended receipt scanners and expense trackers. Along with expense tracking, the software offers time tracking, reporting, and mileage calculations—not bad for $8 per user per month.
Minute7 isn't the cheapest player on the field; at $8 per user, it's just a dollar cheaper than Expensify. But the time-tracking options and ease of use for employees and contractors help justify the price, and if you have more than 100 employees, you can always contact Minute7 for a customized quote.
Most affordable alternative: Veryfi

Veryfi
Veryfi
Veryfi isn't the best-known receipt scanner, but it syncs simply with QuickBooks Online, and its super-clear optical character recognition technology makes line-item scanning and categorization a cinch.
Veryfi is more than a receipt scanner and expense categorizer: it offers time tracking too. Most notably, its free plan allows for 10 receipt scans and 10 timesheets a month, which is optimal for teams where employees incur expenses and clock in and out.
Its OCR and ICR (intelligent character recognition) technology parses receipts line by line and uploads data in three to five seconds flat. Veryfi syncs smoothly with (and is recommended highly by) QuickBooks, but it also syncs with Xero, Dropbox, Google Drive, and more.
FAQs
What's the best way to track business receipts?
By and large, receipt digitization is the best way to track your business's receipts. Snapping a picture of a receipt and uploading it to a secure database is a good way to ensure you'll never lose the image and information (unlike paper receipts, which, again, are all too easy to leave in your pocket and run through the wash).
Plus, receipt scanners and trackers like Expensify and Shoeboxed don't just store your receipts but categorize them too. With the right receipt-tracking software, you can find a receipt in the time it takes to type a date. Can you say the same thing about your old filing cabinet filled with fading receipts?
What is the best app for tracking receipts?
The answer totally depends on your business. If you're big on expense management, rely on corporate cards, and need fast employee reimbursement options, the best app for you is probably Expensify. On the other hand, if you need help scanning a box of old receipts and business docs, Shoeboxed could be a better fit. Only you can decide which app is the best receipt tracker for your needs—but we think the 10 we listed here are your best bet at finding one that suits your business.
How do I scan and save receipts?
Own a smartphone? Simply take a picture of the paper receipt. Once you upload the image, you can view your receipt any time using the software. Receipt-scanning software works with emailed receipts too: just forward the email to your receipt-scanning software's email address. The team there will ensure your electronic receipt is stored safely on your account.
You can also use portable scanners by popular printing companies like Epson and Xerox, but cameras on today's phones are good enough to capture all the relevant details a receipt provides. In our opinion, scanners and copiers are useful for your physical office space but unnecessary for on-the-go receipt-scanning needs.
The takeaway
In a list of the best modern inventions, receipt-scanning software lands somewhere between sliced bread and hot-water heaters. The right scanner knocks the hassle out of old-school storage methods and sucks (some of) the panic out of audits. It simplifies bookkeeping and frees you up to focus on business activities you actually enjoy.
Want to find out if receipt-scanning software can work for you? You don't have to commit without kicking the tires first: each provider we listed here either is free or offers a free trial.
Want software to support your receipts? Check out our page on the year's best small-business accounting software. All of our top picks sync with at least one receipt-scanning app.
Disclaimer
At Business.org, our research is meant to offer general product and service recommendations. We don't guarantee that our suggestions will work best for each individual or business, so consider your unique needs when choosing products and services.