Best Small-Business Funding Options
---
One in four small businesses don't get enough funding.1 Our guide to the best business financing will help you get the money you need to succeed.
Last Updated: Less than 6 months
The recently funded Paycheck Protection Program offers small businesses a way to meet payroll needs with financial aid from the government.
This aid is only being provided through the SBA and its authorized lenders
. And businesses can receive a loan of up to $10 million to help cover payroll.
To access this loan, you'll have to complete an application with an authorized lender that consists of a two-page form in addition to required documentation. If you qualify, you'll be loaned 250% of your average monthly payroll in 2019. You may also qualify to have the loan forgiven if no employees are compensated above $100,000 and at least 75% of the money goes to paying workers. If you can't obtain forgiveness, the loan must be repaid in two years at a 0.5% interest rate after six initial months of interest deferment.
If you think your business would benefit, apply at a
Paycheck Protection Program authorized lender
.
More than 6 months
Are you in an area affected by the coronavirus? The U.S. Small Business Administration (SBA) is offering Economic Injury Disaster Loans. If you qualify, you can get up to $2 million and a 3.75% interest rate. You can visit the
SBA website
or your local SBA office to apply.
More than 6 months
We wanted to make sure this article was as accurate as possible, so we made a few small changes. All the essential information stayed the same; we mostly just updated information about crowdfunding companies and grants with the most current numbers available.
Businesses live and die based on their funding. With adequate funding, you can expand your business, hire new employees, increase your inventory, and boost sales. Without adequate funding, the opposite tends to happen.
The good news? Business owners have plenty of financing options available to them—if they know where to look.
In this article, we'll discuss the five best funding options for small businesses. We'll take you through the pros and cons of each and help you get started. Read on to find the best funding option for your business.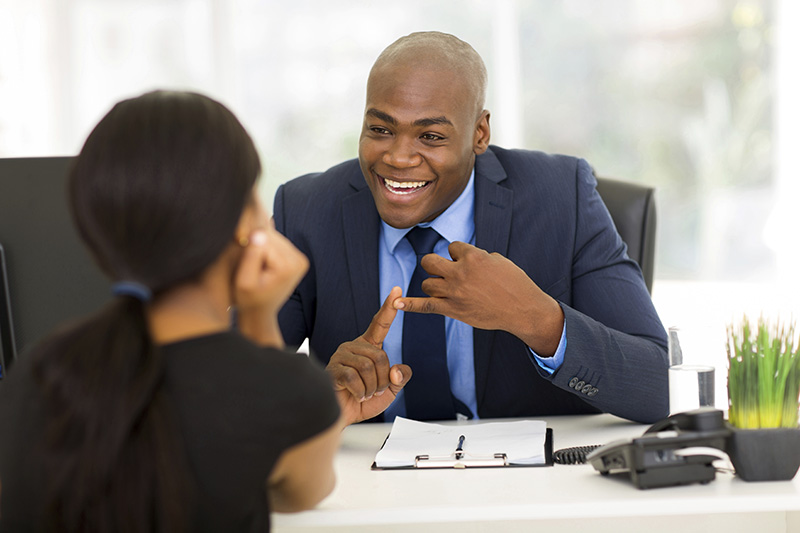 Loans
Many business owners think of "funding" and "loans" as synonymous. While that's not true (loans are just one of the five forms in this article), loans have developed a reputation as a dependable, traditional way to fund your business.
Of course, that doesn't make them the right choice for everyone. Small-business loans tend to work best for business owners who have these resources:
A good personal credit score
A business with six months or more of history
Solid commercial cash flow
These applicants will get the best business loans.
Getting a loan with good credit
Got good credit? That means you'll have a better chance getting SBA loans, credit cards and lines of credit, and term loans.
Types of good credit loans
SBA loans are backed by the U.S. Small Business Administration. A few different types of SBA loans exist, but they should all get you low interest rates, low down payments, and long terms. However, you'll have to meet some strict qualifications to get one, which means that SBA loans come with a long wait time. But if you've been in business at least two years and have good credit, SBA loans offer a great deal.
Lines of credit, on the other hand, can give you quick access to funds, making them great for businesses that have cash flow issues (e.g., needing to make payroll before you get paid for invoices). As a revolving line of credit, you pay interest on only the money you use, and you get continual access to funds rather than an up-front lump sum. But you run the risk of having your line of credit reduced or called in if your revenue drops.
Credit cards offer another form of revolving credit. Unlike lines of credit, business credit cards tend to work better for small, incidental expenses, like covering a team lunch or new business cards. That's both because they tend to be more convenient (you can keep a credit card in your wallet) and more expensive (higher APRs). Plus, credit cards can build business credit, making them a good idea for most businesses.
Find Your Business Credit Card
Term loans do give you an up-front lump sum, and then you repay the loan plus interest over time. Pretty much any business that needs to cover large, planned expenses can benefit from a term loan. Terms loans often have good interest rates, and you can get large sums of money; however, many come with penalties for early repayment, so expect your term loan to be a long-term financial commitment.
Getting a loan with bad credit
Have bad credit? Don't despair just yet—you've still got options. These loans work best for people who have bad credit or who otherwise don't meet business loan requirements.
Types of bad credit loans
With a merchant cash advance, or MCA, a lender gives you an advance amount (up-front capital) in exchange for a percentage of your future credit card sales (called a retrieval rate). That makes MCAs best for businesses that have plenty of credit card transactions. MCAs don't accrue interest, and they're easy to qualify for. That being said, your lender automatically gets their percentage each month, which can hurt you if business is slow and you have other bills to pay.
Invoice factoring provides another interest-free option for for businesses that get paid via invoicing. If you have unpaid invoices, you can sell them to a lender to get an up-front amount (usually 70%–85% of the loan). You get the remaining amount after the customer pays. This method can improve cash flow, and you don't have to wait for customers to pay. However, if a customer fails to pay an invoice, you might find yourself dealing with collections.
Best Small Business Loans
If that sounds too risky, consider equipment financing, one of the easiest ways of getting a loan with bad credit. Most businesses that purchase expensive equipment can qualify, as the equipment you buy or lease with the loan doubles as collateral. The equipment you buy or lease with the loan doubles as collateral, making these loans easy to qualify for. If you go this route, keep the equipment in good working condition, and don't use the loan on equipment that will soon become obsolete—otherwise, you might find yourself making payments on useless equipment.
If you don't want to deal with banks or other lending companies, you can try peer-to-peer lending. Peer-to-peer lending uses online platforms to connect investors and borrowers. With good credit, you can get low interest rates. With poor credit, your interest rates will be higher, but you don't need a lengthy credit history to get funding. One catch? You can't apply as a small business—only as an individual. Given that peer-to-peer lending lacks the regulations of traditional loans, this adds an element of risk for small-business owners.
Getting a loan for your startup
Even if you have good credit—and especially if you don't—getting a business loan as a startup (meaning you've been in business less than two years) will prove extra challenging. If you don't qualify for the best startup loan options, you'll probably need to take out a personal loan.
Or, of course, you can try one of these other small-business financing options.
Want more options? Fund your business with a personal loan.
Grants
Grants give you free money—yes, we said free. Sounds great, right? Well, before you get too excited, two caveats you should know:
First, everybody wants grants, but few people get them. Expect to have plenty of competition.
Second, getting a grant takes a while—we're talking months to jump through all the hoops and get funding. Business grants often have detailed application processes that may include writing essays, making videos, or participating in interviews. Add in the fact that many grants accept applications only during a brief annual window, and you've got yourself a long wait.
Pro tip
Look for state-specific or even community-specific grants; these may award lower amounts, but you'll find more available grants and have less competition for them.
Now that we've rained on your grant parade, back to the good stuff. Grants do give you free money that you don't have to repay. Basically, it's yours to use as long as you use it in line with the grant's terms and conditions. That is, a grant earmarked for equipment cannot be used on real estate.
Grants for specific groups
While you'll find grants available to pretty much all small-business owners, many grants exist specifically for women-owned, minority-owned, and veteran-owned businesses. To be clear, these grants go exclusively to members of their specified groups; they don't operate like loans for women entrepreneurs, which cannot be exclusive for legal reasons.
Likewise, you'll find grants specifically for rural businesses, for businesses with fewer than five employees, for businesses that involve animals, and for plenty of other specific groups.
Getting a grant for your business
If you'd like to fund your business with a grant—and who wouldn't?—you can start by finding grants you qualify for. Grants.gov serves as a database for all federally sponsored grants. For private grants, just start googling.
As you search, keep in mind that some grants that show up may be specifically for nonprofits. Always check grant rules to ensure for-profit organizations qualify.
Grants for small businesses
| | | |
| --- | --- | --- |
| Organization | Grant amount | Get started |
| Asian Women Giving Circle | Up to $15,000 | Learn More |
| FedEx Small Business Grant | Up to $50,000 | Learn More |
| Girlboss Foundation | Up to $15,000 | Learn More |
| National Association for the Self-Employed | Up to $4,000 | Learn More |
| StreetShares Foundation | Up to $15,000 | Learn More |
Data effective 11/07/19. At publishing time, pricing and features are current but are subject to change. Offers may not be available in all areas.
Free money sounds great, and you should absolutely pursue grants as a form of funding. Just don't count on grants as your sole option for funding your business. The stiff competition and long wait times make grants an unreliable form of financing. Use them as a supplement to other sources of money, rather than a replacement.
Crowdfunding
When you turn to crowdfunding, the lenders come to you. Well, sort of. You'll have to make a great pitch explaining your product and post it on one of the best crowdfunding sites, and then you'll have to do some work to make sure people even see it.
But after you do all that, the lenders come to you! You harness the power of public opinion—or at least the power of public pockets—to get funding for your project.
Generally, people give money in exchange for tiered rewards you choose to offer (e.g., someone donates $20 to get a t-shirt, $30 to get a t-shirt plus early access, or $1 million to eat dinner with Bono at the wildlife preserve of their choice). Some crowdfunding sites, however, operate on pure donations or money in exchange for equity.
Keep in mind that crowdfunding sites have fees that will affect how much you actually get paid. Do your research on exact fees before setting up a campaign. You may also have to pay taxes on the money you raise, so make sure you understand relevant tax code before spending it all.
Compare the best crowdfunding sites
| | |
| --- | --- |
| Site | Campaign/funding fees* |
| Kickstarter | 5% of the total funds raised |
| iFundWomen | 5% of the total funds raised |
| GoFundMe | 0% of personal campaigns, 5% of charity campaigns |
| CircleUp | N/A |
| Fundable | $179/mo. subscription |
Data effective 11/07/19. At publishing time, pricing and features are current but are subject to change. Offers may not be available in all areas.
*Fees listed for US-based campaigns.
Crowdfunding has found great popularity among business owners offering niche products—think indie board games, keto-approved sweet potato chips, or meat-scented bath soap (yes, really).
In fact, crowdfunding often funds things that traditional lenders would shy away from. Plus, it provides the potential to get early feedback from your audience since people get to see your product before it hits the market.
That being said, making money with crowdfunding is hard. Again, you'll have to spend time and money making a solid pitch for your project, which generally means lots of writing plus a professional video. As mentioned before, you'll have to come up with reasonable rewards that will entice people to donate. Then you've got to do enough marketing to make sure people even see your campaign among the thousands of others.
The potential payoff from crowdfunding can be huge, but don't fool yourself into thinking it's an easier route than other forms of funding. Yes, someone funded an emoji Moby Dick translation. No, that doesn't mean everything gets funded.
Is crowdfunding right for you?
Crowdfunding tends to work best for product-based businesses or creative people with new products they want to bring to market. If you've got a new board game or a line of snack foods you think the public would love, give crowdfunding a try.
On the other hand, restaurants, service-based businesses, and professionals (such as real estate agents, accountants, and hairstylists) won't find much success in crowdfunding. In some cases, however, these businesses can use crowdsourced microloans as an alternative.
If crowdfunding's not a good fit, check out our next funding option—it funds more businesses than any other type of funding.
Grow your business today
Browse hundreds of loan options, custom-tailored to your business and budget needs, from a single, simple platform.
Personal assets
Most small businesses get funding from personal savings and credit—58% of startups fund this way, according to an infographic from Fundable.2
We know personal assets sound less exciting than crowdfunding or angel investors, but self-funding your business has an important upside: funding your business with your savings accounts and retirement accounts (such as a self-directed IRA) saves you from taking on a massive amount of risky debt.
You don't have to worry about interest rates, APRs, or even qualifying for credit. In the worst-case scenario, you're out the funds you spent—but at least you don't owe money to someone else. Plus, you'll save time and energy finding funding. No wonder most business owners turn to their personal assets.
Aside from your own personal assets, you might find family and friends willing to support your business. This does carry some risk—if family and friends don't approve of how you spend their money, you could find yourself at some awkward Thanksgiving dinners—but those closest to you will often take a chance on you when a bank won't.
Whether you self-fund or get help from family, don't feel like you have to throw away anyone's life's savings to finance your business. Fundable reports that the average business owner invests $48,000 into their business, but don't panic if you can't invest that much. Many businesses can be started for under $1,000, like these low-cost business ideas.
If you decide to fund your business with personal assets, you can always seek outside funding later. Who knows? You might even attract our final funding option.
Angel investors
Since the rise of the TV show Shark Tank, everyone wants an investor to boost their business. In other words, they want an angel investor.
Angel investors invest their own money into your business, generally in exchange for a percentage of shares in your company. That means there's no loan to repay; instead, your angel investor takes a share of company profits. Angel investors often invest in businesses that traditional lenders might deem too risky, and they commonly offer hands-off mentorship rather than insisting on a board seat.
Pretty angelic, right?
If giving up equity to an angel investor sounds hard, we understand. Still, in those early days of your business when cash flow doesn't quite flow, exchanging equity for cash can make a world of difference. There's a reason Shark Tank has become so popular.
Debt financing vs. equity financing
Loans and lines of credit are considered debt financing—in which someone gives you money and you're in debt to them until you repay those funds (usually plus interest). Angel investors (and venture capitalists) are equity financing—where someone gives you money in exchange for company shares and you don't have to repay anything.
Finding your angel
Technically speaking, an angel investor must be an accredited investor. According to the U.S. Securities and Exchange Commission, that means angel investors need a net worth of over $1 million or an income of over $200,000 for the past three years.3
Practically speaking, however, you could also count family and friends who invest in your business as angel investors. Remember that Fundable infographic? Family and friends make up the second-highest source of small-business financing.4 Given that family and friends invest in riskier schemes with beneficial terms for you, we think they qualify as angelic too.
But if you want a true angel investor, you can always go on Shark Tank. If TV appearances aren't your thing, you can also pitch to angel investing clubs. That's right—you can find entire clubs of angels looking for their next investment.
Angel investors vs. venture capitalists
A word on venture capitalists: do not mistake them for angel investors. Venture capitalists usually only fund already established, high-growth tech businesses. Also they tend to be—how to put this delicately—evil. They offer terrible terms to entrepreneurs, whereas angel investors are more like your friendly Uncle Bob: your "angels."
Angel investors vs Venture capitalists
| | |
| --- | --- |
| Angel investors | Venture capitalists |
| Mentor role | "Board of directors" role |
| $680,000 median investment5 | $18.7 million median investment6 |
| Interest in businesses with potential | Interest in established businesses |
| Not-evil practices | Kind-of-evil practices |
Getting the right funding
Now you know your funding options. But how do you decide which one to get? Well, there are a few things you should consider:
What you need funding for
How much funding you need
What your business's qualifications are
How quickly you need money
Let's break those down.
The way you'll use funding should factor into what type of funding you pursue. For example, a line of credit is one of the better solutions for cash flow problems. If you want to expand your startup into a bustling corporation, an angel investor might be more your speed. But if you just need to purchase a couple industrial mixers, an angel investor is overkill. So think about what kind of funding can help you meet your goals.
Likewise, take a realistic look at how much money you need. If you need over a million dollars, you probably shouldn't try for a merchant cash advance—think a term loan instead. But if you just want to cover the cost of occasional office supplies, a credit card or your personal funding would work far better than an SBA loan.
And of course, you need to be honest about the strength of your application. If you're starting a brand-new business, personal funding or loans from family and friends will probably be some of your best options. But if you've been in business for years and you have a good credit score, you'll be better off with an SBA loan. So look at the qualifications for the kind of funding you want, and see if you can qualify.
Finally, think about when you need your funding. If you need cash now, then you don't have time to hunt for an angel investor or apply for a grant; instead, you'll probably want a line of credit or a merchant cash advance. But if you have enough foresight, then angel investors and grants are a great way to go.
Just remember that different funding types have different turnarounds. A line of credit can get funded in just one to three days, while a term loan could take up to a month, and securing a grant could take a year. So as soon as you know you need funding, start researching your financing option of choice and give yourself plenty of time to apply.
Best Small Business Loans
We know as well as you do that funding can make or break your business. Fortunately, with several different types of funding available to you, you're sure to find a financing option that works for you.
Whether you go with traditional loans or hip crowdfunding, with exclusive grants or reliable personal assets, or with the miracle of angel investors, you can ensure your business has the money it needs to grow and flourish.
Happy funding!
Think a loan or other traditional financing might be the right fit for you? Learn more about how to choose a business loan.
Disclaimers
At Business.org, our research is meant to offer general product and service recommendations. We don't guarantee that our suggestions will work best for each individual or business, so consider your unique needs when choosing products and services.
Sources