6 Ways to Self-Finance Your Business
Even if you have a great business idea, it is unlikely to succeed without solid financial backup.
Despite what movies and tv might tell you, 77% of small-business owners self-finance their businesses―meaning they use their own money or assets to fund their businesses.1 
But what is self financing? Well, self-financing gives you complete control of your company and the independence to do what you want. Those alone are pretty good reasons in the short term, but in the long term, it can strengthen your application when you do finally apply for a business loan. Many startups won't qualify for business loans initially anyway.
So self-financing is great. But how do you actually go about bootstrapping your business? We've rounded up the six best ways to do so.
Strategies for self-funding your small business
Saving up the money to self-finance your business ahead of time saves you money (i.e., no interest) and security, though it does involve risking your life savings. If you need to ramp up your savings quickly, consider picking up a side job at nights or on the weekends. You can also sell some of your possessions to add to your savings account. If you have old boxes of collectibles accumulating dust, sell them for fast cash.
If you own a home with a sufficient amount of equity from paying your mortgage, think about taking out a home equity loan or home equity line of credit, also known as a HELOC. Home equity loans provide a one lump-sum payment, while a HELOC works similarly to a credit card, where you only pay interest on the outstanding balance. Both carry a low interest rate as compared to other forms of financing. However, putting up the family home as collateral certainly raises the stakes for the business. You must ensure you will have sufficient cash flow to make your payments or you may lose the home.
Borrowing against life insurance offers another valid financing option, but it does come with some risks. You can typically borrow up to the cash value you've accumulated at a reasonable interest rate.
Unlike a conventional loan, you won't need to pay the loan back. Instead, any funds you take out will be deducted from the amount your beneficiaries receive when you die.
However, life insurance loans are subject to some tricky taxation and compound interest. If you pay your loan interest out of your policy, the IRS views it as income and will tax it accordingly. Take these disadvantages into consideration before withdrawing your total cash value.
Individual retirement account
Individual Retirement Accounts (IRAs) can provide you with a short-term interest-free loan. You can withdraw money from your IRA interest and it's tax free, as long as you replace it within 60 days. However, make sure you pay back the money on time. If you're just one day late in replacing the money for any reason, you'll instantly be charged a 10 percent penalty and you'll need to pay taxes on any of the money you haven't paid back.
Best Crowdfunding Sites for Startups
Investments and securities
Borrowing against your investments and securities as collateral offers an easy way to raise the money you need at a low interest rate. You can borrow up to the initial margin limit of your stock, typically 25 to 50 percent. The downside to taking out a margin loan is maintaining enough equity in your investments to avoid margin calls. If your stock drops and you don't have enough equity to maintain the margin limit, you'll need to supply more money within a certain time frame. If you don't have enough cash within that time, your brokerage may liquidate your other securities to satisfy the call.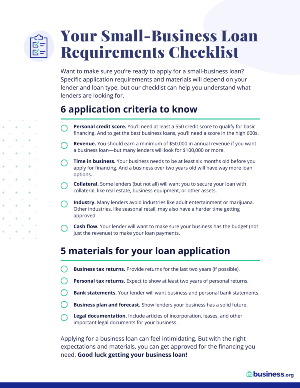 Applying for a small-business loan soon?
Our free checklist can help you understand what lenders are looking for.
If you have a stellar credit rating, you may be able to fund your business by solely relying on credit cards.
It may be one of the most expensive ways to self-finance your business, but many successful business owners have made it work. To avoid the slippery slope of credit card debt, shop for a good interest rate, and avoid zero percent interest cards that shoot up to astronomical rates after 60 days. Create a payment plan to stay on top of your debt.
Reasons to choose self-financing
We mentioned some of the reasons we like self-financing earlier, but they're worth talking about in more detail.
If you're just starting a business, you probably don't qualify for a business loan. Most lenders only lend to businesses of a certain age (usually at least one year old) and that make enough revenue (often at least $50,000). 
Likewise, you may have a hard time getting venture capital or an angel investor. Investors usually want to see that you already have a successful, growing business before they'll invest their funds.
So self-financing allows you to get funds when other methods simply don't work. 
Self-financing gives you a lot of control over your business. If you were to get funds from investors, you'd likely have to give up some equity in your business, and you probably wouldn't be the sole decision maker.
But with self-financing, you still get the final say in all things business. You won't have to worry about someone else interfering with your business plan.
Finally, self-financing can prove to future lenders and investors that you've got a solid business plan that you believe in. After all, risking your own money and assets shows that you're invested in your idea.
That means that initially self-funding your company can lead to more funding opportunities later on.
Fund your business with a personal loan
Bootstrapping your business successfully requires a clever combination of assets, cash flow, and penny-pinching. The road to success may be a long one, but in the end, it may be worth it because you won't have a bank, venture capitalist, or small business loan to hold you down.
Self-funding is great, but it's just one of your financing options. Learn more about other ways to finance your business in our guide to the best small-business funding options.
Disclaimer
At Business.org, our research is meant to offer general product and service recommendations. We don't guarantee that our suggestions will work best for each individual or business, so consider your unique needs when choosing products and services.