What Is the Difference Between an Angel Investor and a Venture Capitalist?
These two types of investors have some major differences you should know.
If you're looking for financing for your startup, you've almost certainly heard about angel investors and venture capitalists—two of your most exciting financial options. But what's the difference?
Both venture capitalists and angel investors invest money in businesses in exchange for equity—but angel investors tend to invest lower amounts earlier in the fundraising process, while venture capitalists invest more money (and require more equity) later in the fundraising process.
Which is all very well, but how do you actually know which one you should approach to finance your startup? That's where we come in. In this article, we'll explain all about angel investors and venture capitalists, highlight the differences between them, and help you figure out how to make your pitch.
Comparing angel investors and venture capitalists
What is an angel investor?
May fund newer and unproven businesses
Provides mentorship and networking opportunities
Doesn't require repayment
Requires giving up company equity
Can be challenging to find
An angel investor is someone who invests money (usually their own) in startup businesses in return for some equity in the company. While there are angel networks where several investors will pool their funds, many angels operate as individuals.
While angel investors won't necessarily provide the seed money for a startup to get off the ground, they do tend to invest in companies pretty early on in the business funding lifecycle.
Who can be an angel investor?
In theory, angel investors must be accredited investors according to the SEC definition. In practice, people often consider individuals like their family and friends to be angel investors.
Since they're dealing with young, high-risk businesses, angel investors tend to invest relatively small amounts—an average of $330,000.1 But unlike a small-business loan, that money never has to be paid back. Instead, angel investors will get company equity. We've seen angel investors ask for anywhere from 10% to 40%, but 20% to 30% is pretty typical.
But money isn't the only thing angel investors provide; it's common for angels to provide mentorship to the companies they invest in. So if you're willing to give up a little equity, an investment angel could have a lot to offer your business.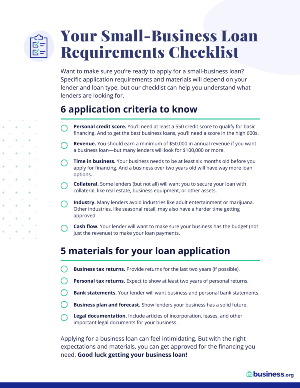 Applying for a small-business loan soon?
Our free checklist can help you understand what lenders are looking for.
What is a venture capitalist?
Provides funding to startups
May offer experience and guidance
Requires giving up equity
Can lead to a loss of company control
Much like angel investors, venture capitalists (VCs) fund startups by providing money in exchange for equity. But most venture capitalists are part of venture capital firms. And since those firms are often funded by investors, that means venture capitalists usually aren't using their own money to invest. More importantly, since they have their own investors to answer to, it means VC investors expect a sizable return on investment.
So how does that affect their investment patterns? Well, for starters, they like more mature startups—venture capitalists tend to invest in businesses that have already gone through a couple rounds of funding.
Venture capitalists also invest more into those businesses—the average is a whopping $11.7 million.2 But that money doesn't come cheap; venture capitalists ask for somewhere between 25% and 50% equity in the business.
Plus, VC investors usually insist on getting a seat on the company board of directors. That's usually less about mentorship and more about getting the company to a point where it has an IPO so the venture capitalist can cash out and get a big return.
What's an IPO?
IPO stands for initial public offering. It's when a privately held business first starts selling on the stock market—which gives existing shareholders a chance to cash out their shares.
This is one of the reasons a business owner might avoid VC funding: you're giving up more equity (sometimes enough that you lose control of the company) to someone who cares a lot about short-term profitability—not necessarily where the company goes in 20 years.
Angel investors vs. venture capitalists
So how are angel investors and venture capitalists different? Well, if you've read this far, you've probably already figured a few things out:
Angel investors invest smaller amounts than venture capitalists.
Venture capitalists ask for more company equity than angel investors.
Angel investors fund younger, less established businesses than venture capitalists.
Venture capitalists look for a bigger return on investment than angel investors.
Angel investors spend more time working with and mentoring business owners than venture capitalists do.
Of course, there are some exceptions. You can probably find venture capitalists who love nothing more than mentoring business owners, and you'll find angel investors who don't want to get too involved with the business owners they invest in.
For the most part, though, the differences above hold true. So you can probably understand why angel investors get called, well, "angels," while the VC industry often gets a bad rap.
But at the end of the day, both angel financing and venture capital can provide a valuable source of funding to startups.
So how do you get a piece of that investment pie?
Pitching to angel investors and venture capitalists
Well, it might depend a little bit on whether you want to attract angel investors or venture capitalists. Business owners who have been there, done that tell us the process is a little different between the two.
"Early-on investors, typically angels, are more influenced by the team. Later investors, like VCs, are more influenced by the business's outcomes: Do they have a large market? Can they protect their market position? What's their likely exit strategy?"
"The biggest difference is the structure. Venture capital firms have an evaluation process that's (generally) pretty straightforward and takes place over a few clear steps. Angel groups are more decentralized; they serve to connect wealthy individuals with investment opportunities. As a result, they don't necessarily move forward in a single unified way. The result is that entrepreneurs need to nurture their angel connections diligently and follow up with any specific angels who seem interested."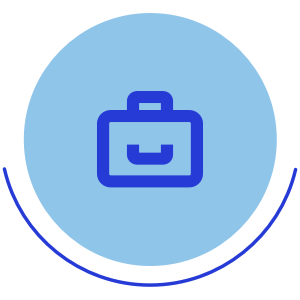 But for both angel and venture capital, you'll have to make a compelling pitch. And who better to tell you how to pitch to investors than business owners who've already done it?
They had advice on where to look for investors:
"If you're looking for investors outside of friends and family, you need to network and go to as many events where they're at as possible. It's truly a numbers game. If you pitch at enough competitions and meet enough outside investors, your percentage chance of receiving investment increases proportionally. Ask investors who don't want to invest for honest feedback and use that to improve your future pitches and/or business model."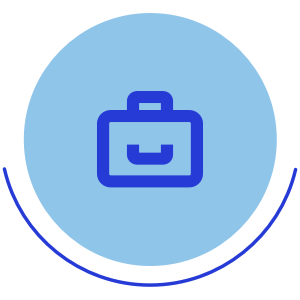 And they explained how to create a solid pitch:
"I firmly believe that a pitch deck will only get you so far with investors and can't solely close a deal. The deck's purpose should be to take investors through your story and portray emotions and data that aren't easy to articulate in words, so focus on developing a narrative that draws them in, rather than just on hard numbers. In my opinion, the three things that should go into any pitch deck are founder-market fit, differentiation, and an answer to the 'why now?' question."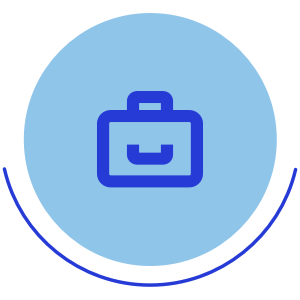 Plus, they had some good advice on surviving the pitching process:
"You need to learn to not take rejection to heart. You're going to get it frequently, and it is going to be very discouraging. Make sure to always follow back to get leads to new investment opportunities, and do your research on them."
Sounds doable, right? That's the (entrepreneurial) spirit.
Other business funding options
Maybe you've realized that neither angel investors nor venture capitalists are the right choice for your business startup. Don't worry! You're in good company. Just 2% of US businesses raise money through those sources.3 There are plenty of other small-business funding options out there.
If you're still into the idea of other people giving you free money, you might want to give crowdfunding a whirl. Crowdfunding tends to work best for businesses that are selling products, rather than services. Just use one of the best crowdfunding sites to create a campaign that tells people why your product is cool, advertise it on social media, and people will donate (hopefully).
You'll have to make a good campaign, complete with rewards for donors, but crowdfunding has successfully funded plenty of ideas. Why not yours?
And of course, there's that old standby: business loans. Startups may have a hard time getting some business loans, as lenders have strict qualifications for borrowers. For example, most lenders want your business to have been around for a year or two and make a certain amount of profit. And yeah, you have to pay business loans back, which makes them less appealing than other types of funding.
But there are some good business loans for startups out there. So if investors and crowdfunding aren't right for you, traditional borrowing might be the answer.
If you want to help your business grow, both angel investors and venture capitalists can help—for a price. If you're willing to give up some equity, their financial aid can open lots of doors.
You'll just have to decide if your business is better suited to angel investors (as a younger business that needs less money) or venture capitalists (as a more mature startup that needs more money). Then come up with a compelling pitch and—ta da!—with any luck, you'll get the money you need.
Before you head out to pitch to investors, make sure you have a solid business plan with the best business plan software and tools.
Check out these related topics: GoFundMe Alternatives, Fora Financial Review, Snapcap Review, Kabbage vs Ondeck, Opportunity Fund Review, Effective Interest Rate, Fundbox vs Kabbage, Can Personal Loans Build Credit, or How to Get Equipment Financing. 
Disclaimer
At Business.org, our research is meant to offer general product and service recommendations. We don't guarantee that our suggestions will work best for each individual or business, so consider your unique needs when choosing products and services.