The 5 Best Business Plan Software and Tools in 2019 for Your Small Business
---
Entrepreneurs who write formal business plans are 16% more likely to achieve success than entrepreneurs who don't.1 Give your business a leg up by writing a solid business plan, and save precious time and effort by using an effective business plan software.
Our Approach
15
Tools compared
15
Business plans created
100
Rows of data analyzed
50
Cups of coffee consumed
Last Updated: Less than 6 months
After reviewing our top picks for business plan software in 2018, we have confirmed that all prices and features have remained the same. Because of this, our rankings for 2019 have not changed with LivePlan remaining our number one choice for small business owners.
Writing a business plan can be a daunting task, so before you start whipping up a plan, it's important to do your research. Fortunately, there's software that can help at every step of the way, from creating a business plan template to finalizing your plan.
In this comparison of the best business plan tools and software, we'll dive deep into pricing plans and features to help you determine which one is the best fit for your company.
Here are our favorite business plan software for start-ups and small businesses: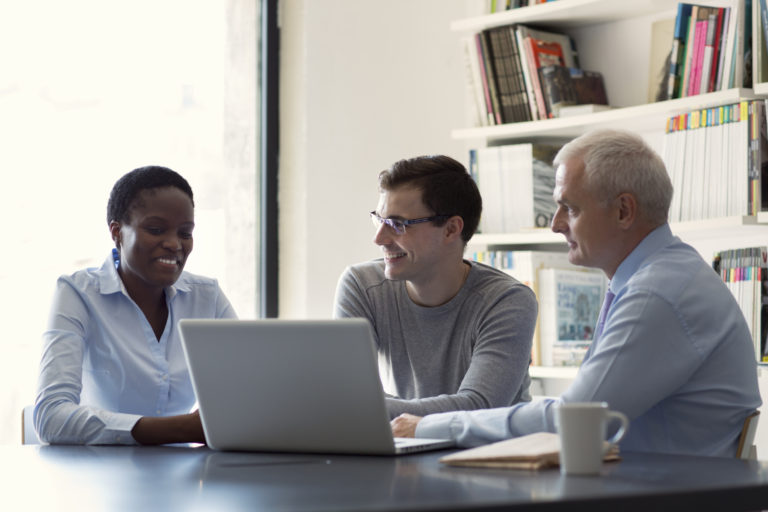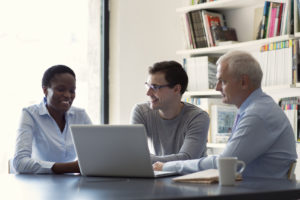 Compare the best business plan software
The overall winner: LivePlan
LivePlan earns the top spot on our list of best business plan software—and for good reason. LivePlan's slick and interactive service provides a step-by-step business plan approach, a rich collection of cloud-based features, and online learning tools. The software also provides easy-to-use templates built to meet your specific goals.
LivePlan's slick and interactive service provides a step-by-step business plan approach, a rich collection of cloud-based features, and online learning tools.
As an added bonus, LivePlan offers advanced financial services that automatically calculate financial outcomes for the next five years. And if you're a QuickBooks or Xero user, you can easily import your data into LivePlan's system to gain a bird's-eye view of how your business is performing from a financial standpoint.
Its simple and straightforward subscription-based pricing offers an annual and monthly package. Its annual package is priced at a healthy $139.92 per year. If you're not willing to pay that much up front, opt for its monthly package at $19.95 per month, and enjoy the first month for only $9.95.
If you're not 100% sold on LivePlan, take advantage of its generous 60-day free trial.
Several customizable features
Extensive online learning tools
QuickBooks and Xero integrations
Financial services
Learning curve
Lacks third-party integrations
Most user-friendly: BizPlanBuilder
BizPlanBuilder is an intuitive small-business plan software that provides a simple wizard that walks users through effective business planning. With its premade, industry-specific templates, BizPlanBuilder can help you craft a plan that reflects your business goals.
While it provides solid business plan services, its flagship service surrounds financials. With a single link, business owners can share their plan with investors online. So instead of sending bulky attachments, users can present their plan directly in a browser using modern navigation.
If you're not a math wizard, don't panic! BizPlanBuilder's financial tools, which include calculators, charts, and graphs, show financial projections, cost analyses, and budget sheets. BizPlanBuilder also allows users to import financial data from their accounting software program.
In addition to its business planning and financial features, BizPlanBuilder offers real-time collaboration, which means multiple team members can view and edit the business plan simultaneously.
Eye-catching visuals
In-depth presentations
Drag-and-drop templates
No mobile friendliness
Difficulty exporting PDFs
No free trial
Best for nonprofits: GoSmallBiz.com
Founded by NFL Hall of Famer and veteran entrepreneur Fran Tarkenton, GoSmallBiz provides hundreds of business-specific templates that generate the exact documents business owners need. Plus, its online calendar management can schedule meetings, appointments, and customer events while setting up automated reminders.
Another great feature is its financial statements and projections. Business owners can perform sales and profit analyses and look over income, cash flow, and balance sheets.
For those who are new to business planning, GoSmallBiz offers a slew of online learning tools, including business mentoring, business courses, and weekly updates. It also offers users help from a real CEO and business planning expert, so you can rest assured knowing that you'll never be steered in the wrong direction.
In terms of pricing, GoSmallBiz is priced at an affordable $39 per month. But you can test the waters by opting for their 60-day free trial.
Unlimited business consultations and mentoring
Customized reporting
60-day free trial
Limited sample business plans
No exporting capabilities
Best customer support: Business Plan Pro
As an industry leader among small-business owners, Business Plan Pro offers a flock of top-notch technical and customer support to help new business owners succeed. Plus, it offers clear instructions and cutting-edge funding tools to create a solid business plan and impress investors. Other perks of this software program include over 500 business plan templates and sample business plans.
Business owners can sign up for Business Plan Pro's Standard edition for $99.95 per month. Or upgrade to the Premier edition for a flat rate of $159.95. Keep in mind that you can cancel anytime if you're not satisfied.
Strong technical support team
Over 500 business plan templates
Money-back guarantee
No accessibility and collaboration opportunities
Old-school interface design
Best for freelancers: OnePlace
OnePlace plays an important role in business planning, especially for freelancers. It allows you to track the time you spend on each task. When time is applied, OnePlace automatically calculates leftover effort, which helps you plan more effectively for future projects and tasks.
As an added bonus, OnePlace offers affordable pricing. In fact, its basic plan, which offers limited features, is free. If you need more robust features, move up to its Enterprise plan ($5/mo.), Bronze plan ($24/mo.), Silver plan ($49/mo.), or Gold plan ($99/mo.). OnePlace also offers a 14-day free trial with no credit card required.
Free version
14-day free trial
Team collaboration features
No business plan templates
Other business plan software to consider
BizPlan
Bizplan helps users integrate polished visuals and functionality into a business plan for an impressive presentation. In addition, the drag-and-drop templates make the software very user-friendly.
EquityNet
EquityNet provides a free, industry-leading tool that helps businesses and entrepreneurs connect to funding sources that fit their growth plans, including thousands of investors.
PlanGuru
As one of the top budgeting and forecasting software, PlanGuru's services provide income statements, balance sheets, and cash flow statements. Plus, the business plan app provides over 20 forecasting techniques that help with tasks like creating tailored business drivers, such as non-financial information.
StratPad
Business owners can use StratPad to document and report their progress while sharing their business plan with partners and coworkers. StratPad also offers helpful workshops, video tutorials, interactive webinars, and downloadable business toolkits.
FAQs about business plans
Is there something about business plans that we haven't covered? Here are some answers to the most frequently asked questions about business plans and business plan software.
What is an official business plan?
Starting a small business requires an official business plan if you want to increase your chances of success. A business plan is a written, living document that tells the story of your business and what you plan to do with it. It serves as the source of truth for you—the owner—as well as potential partners, employees, and investors, but it also serves as a roadmap of what you want your business to be. To make your business successful, plan out these critical steps:
Conduct market research
Fund your business
Pick your business location
Choose a business structure
Choose your business name
Submit your business
Get federal and state tax IDs
Apply for licenses and permits
Open a business bank account
What's included in a business plan template?
When writing down your business plan, remember to include your basic business concepts, market conditions, strategies and actions, products and services, competitive edge, team's background, marketing plans, and financial needs. This information is important to include if you want to avoid serious flaws, uncover tough competition, and seek adequate funding from investors. The last thing your plan should include is your executive summary: a concise overview of the key points of the document that readers can easily review.
What features should you look for when comparing business plan software solutions?
Software as a service (SaaS) applications for business planning should offer a solid business plan template and structure as well as other services, such as financial projections, number analyses, business advice, in-depth reporting, and attractive presentations. These features can attract the right people and resources to acquire funding and achieve long-term success.
How can business plan software help me?
You can have a one-page business plan or one with several pages of in-depth information. If you don't have time to sit down and craft a long, detailed document, a professional business plan software can help craft a plan quickly and efficiently. It'll walk you through each step of planning and ask you important questions so you can swiftly gather your thoughts and bring your business idea to fruition.
What are the benefits of business plan software vs. hiring another company or doing it yourself?
Having enough cash is often the biggest hardship for a start-up, and investing in a business plan software can eat up some of your valuable capital. But it can also save you valuable time as you work to get your business off the ground, making such a program well worth the price. And most importantly, a business plan application can help you build confidence and organize your finances to give your business that extra boost.
Hiring another company to write up your business plan could take a bit off your plate, but professional writers often cost more than popular business plan software. And because a writer may not be as familiar with your vision and goals for the business, you may lose several hours to looking over and editing the business plan.
You could write your business plan yourself without using a program, but if you're new to the start-up scene, it could be difficult to organize your thoughts and plans—which could cost you in time and effort. If you have a clear vision and know your way around a business plan, have at it! Otherwise, business plan templates or software could simplify the process and help you put your thoughts in order.
The takeaway
The right business plan software can make your life easier. With LivePlan's wide breadth of features and online learning tools, you can't go wrong. But of course, different companies have different needs. So shop around until you find the software that's best for you and your business.
Do you have a different business plan software that works for you? Sound off in the comments below!
Disclaimers
At Business.org, our research is meant to offer general product and service recommendations. We don't guarantee that our suggestions will work best for each individual or business, so consider your unique needs when choosing products and services.
Sources
1. Harvard Business Review, "Research: Writing a Business Plan Makes Your Startup More Likely to Succeed"