7 Steps to Build a Successful Project Management Sales Plan
Any time you implement a project management sales plan, it requires careful thought and deliberation before putting it into action.
While the specific aspects can vary from business to business, there is a fundamental template that's applicable to nearly all companies, as well as extremely simple.
1. Define short and long term goals.
As with any type of business plan, it's important to identify exactly what you're trying to achieve within the next few months and over the next few years. This will primarily be based upon sales quotas that are broken down by weekly, monthly, quarterly, and yearly revenue.
It may also include the number of customers, clients, and contacts you want to acquire. Having clearly set deadlines in place for each goal is ideal because it should help team members stay on track and be more productive.
The next step is to determine what expenses you will accrue that are necessary to turn your vision into a reality. This is where project cost management tools and PCM software can come in handy. They might include inventory, storage fees, marketing investments, and employee salaries. You may also need additional resources like software for monitoring various aspects of your sales plan and for keeping things organized. Take all financial risks into account so you don't find yourself in trouble later on.
Unless you're working with unlimited funds, you will need a definitive strategy for generating financial backing for your sales plan. Maybe you have some investors on board, a small business loan, or you may be bringing in enough revenue to finance your project. Regardless of the situation, it's mandatory to have enough money coming in at all times until project completion.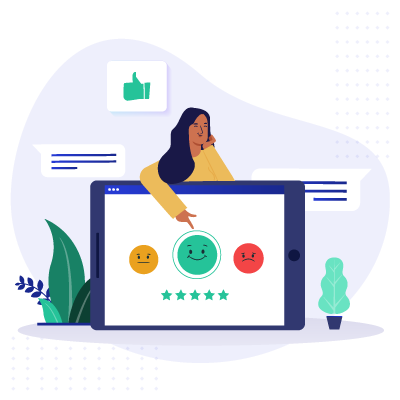 Expert Advice, Straight to Your Inbox
Gain confidence in your business future with our weekly simple solutions newsletter.
4. Develop a Sales Strategy
After creating an outline of expectations and acquiring the necessary resources, it's time to get the ball rolling. This is where you will need to brainstorm and strategize ways to ensure the sales plan comes to fruition. Examples include deciding which team members are the ideal fits for particular tasks and determining which marketing techniques will best generate leads. Keep in mind the strategy is open to change and adjustments later on. It should just serve as a basic guide to keep the project on track.
5. Break the Strategy Down
When attempting to accomplish any major feat, it's helpful to create a series of steps to follow. Doing so should make a project more manageable and let you know how much progress has been made. If you get behind, you will know how much needs to be completed to get back on track.
To keep everything running smoothly, each team member should be given a clear set of tasks based upon their knowledge and skill set. One person might be in charge of monitoring competitors while another is responsible for creating daily reports. Effective collaboration and keeping everyone on the same page is critical. Hold routine meetings during which project details can be discussed.
Knowing how well individual team members are performing and the overall outcome of a project is crucial for long-term success. That's why you should have some way to analyze the different aspects of the project while working on it and afterward.
This might include utilizing an analytics platform, comparing sales quotas versus results, or seeing the number of leads generated. Knowing what's working and what isn't should minimize costly errors and increase the likelihood of success. If you choose to launch another project in the future, this data can be used to your advantage.
Following this sequence of steps should help create a plan that's logical and fits your business's needs. By clarifying your approach and having effective collaboration among team members, you should be able to accomplish your goal and turn your plan into action. This should equate to more sales and higher revenue.
Disclaimer
At Business.org, our research is meant to offer general product and service recommendations. We don't guarantee that our suggestions will work best for each individual or business, so consider your unique needs when choosing products and services.