The Best Project Cost Management Software for Your Small Business
---
Want help tracking project cost and calculating employee productivity? One of our project cost management choices can help you do so easily and affordably.
Last Updated: More than 6 months
We recently reviewed this page to update all of our top picks' plans and pricing information. While Trigger's pricing stayed the same, most of our other choices upped their prices—but only by a few dollars over the last year, which is perfectly in keeping with industry norms. We also beefed up our Avaza, Genius Project, aPriori, Toggl, mpower, and Microsoft Project reviews.
Cost management plays an integral role in the profitability, efficiency, and success of a business. However, it can be a challenge to accurately forecast and manage project costs. In fact, the Project Management Institute (PMI) reported in 2016 that companies were completing only 53% of projects within their original budget.1 Fortunately, employing a project management program can help companies budget more accurately and stay within that budget.
When searching for a cost management tool, it's important to consider a variety of aspects, including price, ease of use, and suitability for the type and size of your business.
So which cost management tool is the right fit for your business? Here are our picks for the best cost management software for project management.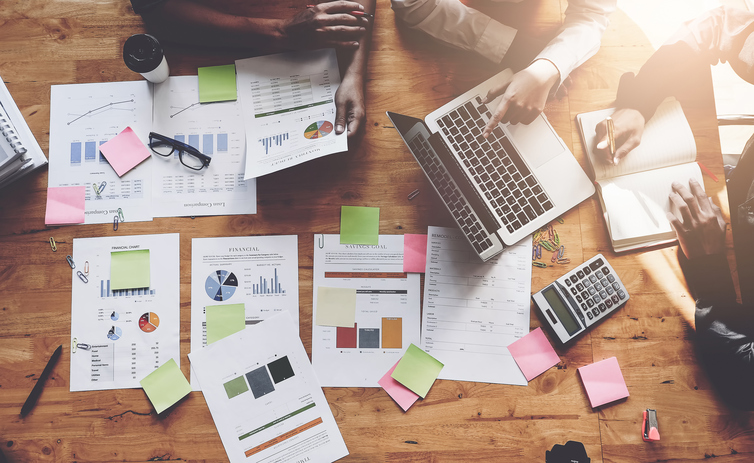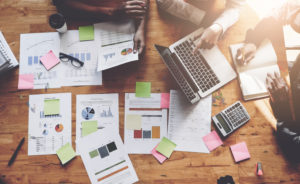 Compare the best cost management software
Data effective 11/11/2019. At publishing time, pricing and features are current but are subject to change. Offers may not be available in all areas.


Hubstaff
Best Overall
Hubstaff is a heavy-hitting cost management tool that really packs a punch. It not only offers a plethora of project cost management solutions but also provides managers with a complete profile of employees' online activity.
Want to keep better tabs on what your employees are doing at work? Hubstaff's data will give you a glimpse of how your most productive employees spend their time. In addition, with Hubstaff, you can set budget limits based on time or cost. If a project's budget is nearly at its limit, you'll be notified so you can make adjustments. And to make sure the project stays on track, you can set weekly limits to prevent your team members from driving up project costs.
Hubstaff's pricing starts at just $7 per user per month. If you're still unsure about the software, definitely take advantage of Hubstaff's 14-day free trial.
Project screenshots
Payroll capabilities
Keystroke monitoring
Second app required for stopwatch
Basic reporting
Best for cost-conscious businesses: Trigger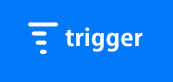 Trigger
Most affordable
As a highly affordable cost management software, Trigger aims to make tracking, organizing, collaborating, and invoicing easier for companies and their clients.
One unique feature Trigger provides is the ability to add clients to dashboards. This allows clients to monitor progress on projects and tasks—and such openness can encourage trust between you and your customers.
Trigger's free package can cover up to three team members, five projects, and five clients. Its Standard package ($11 per user per month) and Premium package ($15 per user per month) can accommodate unlimited team members, projects, and clients.
Free package option
Time tracking capability
Third-party integrations
Intuitive interface
Limited customer support
Complex invoicing
Best customer support: TimeCamp
Timecamp
Most affordable
TimeCamp helps small businesses stay profitable by monitoring time and expenses. Project managers can use historical information to predict actual expenditures for a project.
In addition to monitoring expenses, users can take advantage of TimeCamp's automatic time tracking by simply clicking on the start timer function. From those billable hours, team members can monitor their productivity and quickly create professional invoices for clients. TimeCamp also offers its time tracking tool to remote workers and contractors for free. What really sets TimeCamp apart is its quick email responses, knowledge base, online consultations, and 24/7 live chat.
Time Camp has three affordable plans: a free solo plan and two premium plans. And like most cost management software, TimeCamp's annual billing option offers additional cost savings for businesses.
Free to $12 per user per month options
30-day free trial
24/7 live chat
Third-party integration
No client time tracking
Free plan for one user only
Best for third-party integrations: Harvest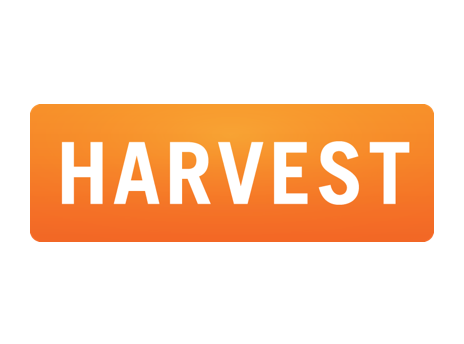 Harvest
Most affordable
If you're focusing on project cost management and time tracking simultaneously, consider this option. Harvest offers time tracking features that monitor employee time, generate invoices, and provide helpful visual reports that show who's tracking time and who's under- or overworked.
Harvest seamlessly integrates with third-party apps, including QuickBooks, Slack, Basecamp, Xero, Trello, and Zapier—to name just a few of the 100 or so apps Harvest syncs with.
The free Harvest package is built for one person and one project. If you need two or more users and room for unlimited projects, choose the Team option ($12 per user per month).
Integration with more than 100 apps
Well-designed user interface
Competitive pricing
Advanced features
Unscalable design
Limited invoicing and reports
No items or inventory
Most user-friendly: Easy Projects
Easy Projects
Most User-Friendly
Easy Projects is a solid project cost management tool for organizations who crave a user-friendly interface. While it's not the fastest software system, Easy Projects does offer the core tools for project cost management—what it lacks in speed, it makes up for in its well-rounded features and easy navigation.
Some key Easy Project features include interactive Gantt charts, resource management, visual reporting, task scheduling, app integration, and more. And you can gain unparalleled visibility on project progress by seeing the completion percentage of tasks.
Easy Projects offers two packages: Pro ($24 per user per month) and Enterprise (custom quote).
Key features for larger sales teams
User-friendly interface
One-on-one training
Sluggish operation
No free option
No cloud storage integration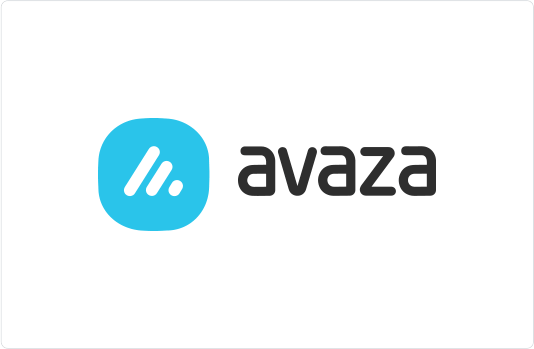 Avaza
Best for startups
While Avaza provides an integrated suite of functionality for running your business, it's particularly useful for task management. Whether you prefer Gantt charts, Kanban boards, or list views, Azava lets you choose the task layout that works best for you.
With Avaza, team members can track the progress of projects and forecast the time and budget remaining. If you are using other task management tools to juggle your projects, keep in mind that Avaza is designed to work well with email and calendar applications.
To cater to different business needs, Avaza offers four packages. If you want a paid plan, the cheapest option is the Startup plan at $9.95 per user per month. You can always start there and scale up to one of the more expensive plans as your business grows
24/7 customer support
Free version
Automatic backups
No real-time updates
Weak user interface
Minimal features
Best for larger sales teams: Genius Project

Genius Project
Best for sales teams
As a feature-rich project management solution, Genius Project delivers everything from budgeting and project management to Gantt charts and resource management.
Genius Project offers a software development kit that allows your IT team to create custom features. Although it offers an array of features, its complicated interface may take some time to master. Unfortunately, there is no available price overview on their website. To get a price, you must enter your contact information and wait for them to get in touch with you.
Large-business functionality
Advanced features
IT ticket creation
Difficult-to-navigate design
Poor customer service
Best for manufacturing: aPriori

aPriori
Best for manufacturing
Software from aPriori provides enterprise-level cost management solutions for businesses in the manufacturing industry. It performs real-time cost analysis throughout the product life cycle, from the design stage all the way through production.
With aPriori, you can monitor costs starting from the design phase. You can also easily compare a product's calculated cost to its target cost by the week or month, making it easier to understand your company's profitability. Choose aPriori if you work in the industrial machinery, aerospace, tech, or automotive industries.
Cost-driving insight to minimize engineering change orders
Calculated costs versus targeted cost comparison
Pricing unavailable online
Outdated site design
Best time tracking: Toggl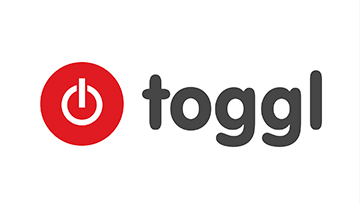 Toggl
Best for time tracking
Toggl is a simple yet powerful time tracking tool that provides real-time insights on project and employee profitability.
Toggl offers the full spectrum of time-tracking features, including easy time entry deletion, time-tracking reminders, idle detection, and an offline mode so you can easily track time wherever you are. Plus, if you need only basic time tracking without other cost management components, Toggl has free time tracking for teams of up to five people.
Free timer app for up to five users
Time-tracking reminders
Offline capabilities
No email reminders with cheapest plan
No invoicing features
Best for engineers: mpower
Best for engineers
As Monitor's flagship product, mpower is a scalable cost and project management software designed for engineering, construction, and maintenance and operations industries. The software covers everything from budgeting and planning to time writing and billing.
Not to be confused with the student loan program of the same name, mpower's project cost control software easily tracks labor, equipment, and materials (LEM) data. It's targeted at members of the operations, construction, and engineering industries, so if you need cost management software that speaks your language, mpower is it.
Completely scalable
Easy integration with other project management tools
Out-of-date website design
Confusing dashboard
Best for Microsoft users: Microsoft Project
Best for Microsoft users
Microsoft Project makes cost project management look easy. It offers built-in, customizable templates to reduce training time and simplify processes.
If your small business relies on Microsoft Office Suite, Microsoft Project can simplify spreadsheet-based time and cost management. Even Microsoft Project's cheapest plan, Project Plan 1, allows for easy collaboration and helpful reporting. However, you only get time-tracking capabilities with Project Plan 3, which starts at $30 per user per month compared to Project Plan 1's $10 per user per month. The Project 5 Plan is an astonishing $55 per month, which is much too pricey for most small businesses.
Syncs easily with other Microsoft Office products
Cloud-based cost management
Available for only Microsoft Office users
Pricier time-tracking plans
Types of project management
There are several sophisticated project management methods. The type of project management you use will determine which type of software you should invest in.
Waterfall method
As a linear approach to project management, the waterfall method starts when the project manager determines the requirements for a project. Each stage is reviewed and approved before the next stage can begin.
Agile approach
Agile methodology is a team-based approach that emphasizes scope flexibility, continuous improvement, customer input, and quality work. If you use this method, you'll create full project overviews that you can then tweak as the project progresses.
Six Sigma
The Six Sigma method focuses on understanding exact requirements to eliminate errors and reduce costs. It's ideal for projects you can measure quantitatively rather than qualitatively.
Kanban technique
This technique includes whiteboards and sticky notes to show which projects are in queue, in progress, and recently completed.
FAQs
What types of businesses benefit from cost management programs?
A cost management program makes the most sense for project-based companies like construction companies or marketing firms. However, all companies can benefit from properly tracking costs and productivity through a solid cost management program.
Who should have access to your cost management software?
A project manager should be in charge of routinely monitoring a project's cost performance. Cost management software can make it easier for them to plan and control a project's budget, which can increase a business's bottom line.
How do I choose cost management software?
When choosing cost management software, you should weigh factors like the number of users, projects, and clients. Ultimately, the best cost management software for you is software that fits your unique project, team, and clients. You can learn more about which features the best project cost management tools should offer.
The takeaway
Overall, the powerful Hubstaff project cost management software is the best choice for most small businesses. But depending on your business's needs, one of our other favorites may be most useful for you.
Looking for more software options to better manage your business? Look at our bookkeeping software picks to get more help tracking costs and managing projects.
Disclaimer
At Business.org, our research is meant to offer general product and service recommendations. We don't guarantee that our suggestions will work best for each individual or business, so consider your unique needs when choosing products and services.
Sources
1.PMI, "The High Cost of Low Performance"