Found Business Banking Review 2023
Found's free business checking account is ideal for freelancers, solopreneurs, and gig workers who need on-the-go invoicing, payment acceptance and tax-saving features.
Data as of 1/27/23. Offers and availability may vary by location and are subject to change.
*Paid Found+ plans starting at $14.99/mo.
Found's online checking account is a solid financial solution for freelancers who need basic banking features like routing and account numbers, debit card access and direct deposit. Found's built-in payment acceptance, expense tracking, invoicing and tax categorization set it apart as a robust finance app for freelancers. Best of all, Found does all of this for a $0-a-month starting price.* (Found's paid plan, Found+, adds some extra features $14.99 a month.)
Since Found was created with self-employed gig workers in mind, it doesn't support small business owners with employees. Additionally, Found isn't an online bank. Instead, it's a fintech (financial technology) solution, or an online alternative to a traditional bank. As a result, Found's checking accounts don't offer some traditional banking features like cash deposits and check payments—at least for now.
With all that in mind, is Found right for you? Our Found business banking review will help you decide. We'll cover Found's pros and cons, explain Found's features and take a look at alternatives so you can find the best financial support system for your side hustle.
No-fee checking accounts
No monthly maintenance fee
Mastercard business debit card included
Basic built-in bookkeeping features
Uncomplicated integration with the most popular self-employment apps
No cash or check deposits
No check-writing capabilities
Not available to business owners with employees
We want to make this clear up front: Found is not a bank. Instead, it's a financial technology (fintech) company that serves as an alternative to a traditional business bank. Found can provide basic banking services—namely a checking account and debit card—because it's partnered with Piermont Bank, an FDIC-insured, women-owned bank based in New York. (Fun fact: Found is a woman-owned institution itself!)
If you're trying to decide between a typical bank account and Found, it might help to think of Found as a fully featured financial app for freelancers. Unlike a bank that provides checking accounts only, Found includes bookkeeping features like invoicing and expense tracking. And unlike bookkeeping software, Found doesn't require you to sync an external business bank account to track your finances. Instead, Found provides you with a checking account of its own.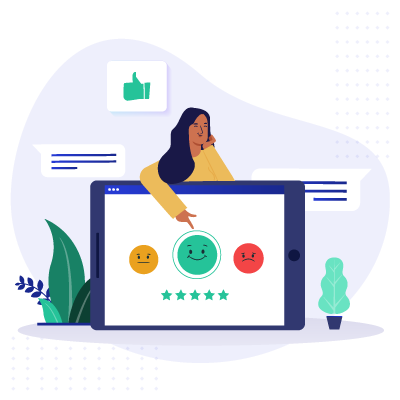 Expert Advice, Straight to Your Inbox
Gain confidence in your business future with our weekly simple solutions newsletter.
Found banking services and features
Found's checking accounts are pretty simple — and that's not a bad thing, especially if you're a self-employed contract worker. After all, you don't need to worry about giving your employees access to business credit cards or breaking down your checking account into sub-accounts. You just need a place to store cash and a debit card to spend it with, which is exactly what Found offers.
When you open a checking account with Found, you get both a physical and virtual Mastercard debit card that's linked to your account. You can make free unlimited ACH transfers, set up direct deposit and create more than one virtual debit card.
Most notably, Found gives you all these checking account perks for $0.* There's no setup fee, application fee, monthly maintenance fee, or overdraft fees.
Found's online checking accounts are just the start of its perks for self-employed business owners. It also includes the most important bookkeeping tools for budget-conscious gig workers, including the following:
Expense tracking
Automatic quarterly tax payment estimates and autosaving
Generate profit and loss statements
Free unlimited invoicing
Accept payments via app (Zelle, Venmo, Cash App, PayPal) and bank transfers
Pay special attention to Found's tax tools, which are absolutely essential to helping freelancers stay in the IRS' good graces. As a sole proprietor, you're responsible for estimating your self-employment taxes and paying them quarterly. Making those estimates yourself is complicated at best, and Found can save you both time and stress by taking that task off your plate.
Since Found combines checking with bookkeeping, it can go a step beyond just estimating taxes for you to actually withholding taxes from your paychecks. Found puts that money in a tax sub-account within your checking account. While you can transfer that money back to your checking account as needed, leaving it ensures you'll have enough money to make your quarterly tax payment as soon as it's due.
We've hit this point multiple times before, but it's worth saying over and over: Found doesn't have any hidden fees, from overdraft fees to monthly maintenance fees.
One of the only times you'll pay a fee is if you make an instant money transfer, which comes with a 1.75% charge (up to $25). That's the same fee PayPal and Venmo both charge for instant transfers, so the charge is neither unexpected nor outside the industry norm.
You can also upgrade to a Found+  account for a fee, but Found+ is an opt-in program with a clear, straightforward charge. Hidden fees really are nowhere to be, well, Found.
Pro: Freelance app integration
Whether you sell on Etsy or drive for Lyft, you probably manage your working life with a variety of apps. Syncing those apps with your Found account is straightforward, simple and seamless — and doing so will help ensure your financial apps are accurate and up to date.
Pro: Bundled bookkeeping tools
While a handful of business banks (including NBKC Bank) have basic built-in invoicing tools, few come close to offering as many bookkeeping features as Found. With Found, you can send recurring automatic invoices with in-invoice payment options that help you get paid immediately.
Found also generates income statements (a.k.a. profit and loss statements), a crucial financial document that you need for filing end-of-year taxes and understanding how well your business is doing. Its expense tracking sorts your expenses by tax category to help you maximize deductions. In short, Found offers several features you'd usually have to pay between $10 and $25 to access via accounting software — but does it entirely for free.
Con: No cash deposits or check deposits
For now,  it's not possible to deposit cash or checks into a Found checking account. You can only accept money via direct deposit or online payment methods. Good news, though: Found is working on adding cash and check deposits sometime in the first quarter of 2023, so these shortcomings won't stick around for long.
Con: No check-writing features
Found's checking account (obviously) comes with a routing and account number, but you can't write a check directly from your account. While this shouldn't be a problem for Amazon sellers or Grubhub drivers, it makes life harder for sole proprietors who frequently pay vendors or contractors with checks.
Found checking account pricing
While users have the option to upgrade to Found's paid plan, Found+, signing up for basic checking account access is completely free. Unless you opt into Found+, it doesn't cost you anything to open or maintain a Found business banking account.
Found also waives typical banking fees like overdraft charges. ACH transfers are completely free too, though instant money transfers cost a small, industry-standard transaction fee (just like other financial service providers, such as Venmo and PayPal).
Additionally, Found doesn't require a credit check before it lets you open an account. There's no monthly transaction limit either. Just like a traditional bank, however, there's a daily limit to how much money you can transfer to and from your Found account. 
Found does offer one paid service: Found+. For $14.99 a month, Found+ gives you access to a prioritized customer support line and lets you accrue interest (1.5% APY on balances up to $20,000). Found+ also adds a few more bookkeeping features to the Found basics, including receipt scanning, customized expense categorization and quarterly tax payments within the app.
However, Found's features should be enough for most self-employed individuals. If you're a gig worker making most of your money through side hustles like Lyft, Uber or DoorDash, don't worry about paying extra for a Found+ account. Regular Found will suit you just fine.
And if you're really yearning for the more in-depth bookkeeping help you get with Found+, consider trying a free accounting software option like Wave Accounting.
Found is right for freelancers, especially gig workers, who operate on a budget and need a simple, no-frills banking solution. It's even better for those who want as much help as they can get with filing quarterly taxes. Finally, it's perfect for small business owners who need basic accounting tools only, not a full suite of bookkeeping solutions that costs a monthly fee.
We recommend Found if you fall into any of the following categories:
E-commerce sellers on sites like Amazon, Etsy and eBay
Gig workers who collect payments via an app, like Lyft or Uber drivers
Freelance contractors who want an easy way to invoice their clients
Small business owners with fairly straightforward taxes who depend on write-offs to secure the best possible tax return
Found isn't right for everyone. Most importantly, small businesses shouldn't use Found if they have W-2 employees (instead of 1099 contractors). Found really isn't robust enough to handle the more complicated financial needs of businesses that run payroll.
If that describes your business, set up a traditional business bank account instead. Additionally, invest in accounting software that can handle your more complicated finances — Found's basic bookkeeping tools can't hack it.
Found vs. competitors: Key feature comparison
Data as of 1/27/23. Offers and availability may vary by location and are subject to change.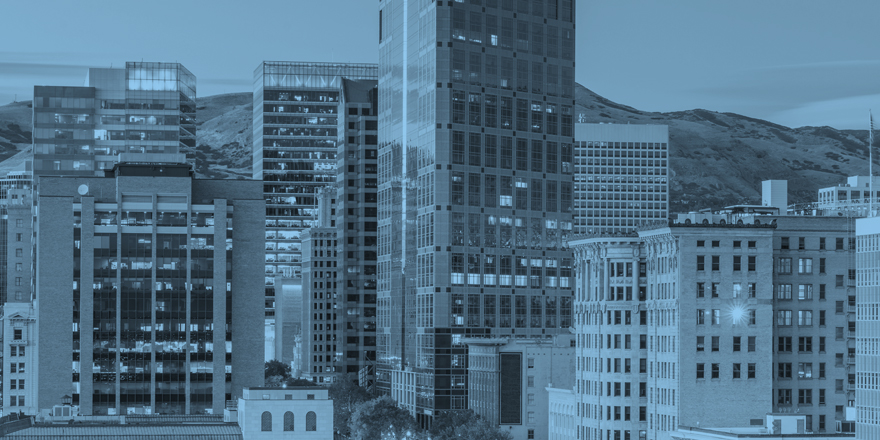 Get a better business bank account
Want affordable banking with great perks? With Bluevine, you can get a fee-free business checking account―and you can even earn up to $5,000 in interest.
Found is a fantastic financial tool for self-employed business owners who don't need the extra fuss of traditional banking. As long as you're willing to trade bookkeeping and tax help for basic banking tools like check and cash deposits, Found could be your perfect financial management solution.
How much does Found cost?
You can open a Found checking account at no charge (though users can upgrade to Found+ for a fee). Unlike many traditional banks, Found doesn't charge a monthly maintenance fee. You don't even have to maintain a minimum monthly balance to keep your account and avoid fees. Found doesn't charge overdraft fees either.
Is Found safe to use?
Yes, found is safe to use. Found is a legit fintech company that has partnered with Piermont Bank to give you FDIC-backed checking account access. While Found is a relatively new player in the fintech space — it was founded in 2019 — it's backed by a bank and its app is as secure as any other.
Is Found a real business banking account?
Yes, Found offers real business banking accounts. Although Found isn't a bank itself, Found partners with Piermont Bank to give you checking account access. Like an account from a traditional bank, your Found checking account is FDIC insured through Piermont Bank (up to $250,000 per account).
However, Found checking accounts don't have check-writing capabilities. You can't make cash or check deposits. If you need more expansive banking features, a small business bank is probably a better solution for you than Found's checking account and financial management app.
Disclaimer
At Business.org, our research is meant to offer general product and service recommendations. We don't guarantee that our suggestions will work best for each individual or business, so consider your unique needs when choosing products and services.
Found is a financial technology company, not a bank. Banking services are provided by Piermont Bank, Member FDIC. The Found Mastercard ®️ debit card is issued by Piermont Bank pursuant to a license from Mastercard Inc. and may be used everywhere Mastercard debit cards are accepted.
*Found users have the option to upgrade to a Found+ plan, a paid plan that starts at $14.99 a month.