PayPal Business Review 2023
PayPal is a household name in payment processing. But does their product match the hype?
Data as of 5/1/22. Offers and availability may vary by location and are subject to change.
The bottom line: PayPal is a well-known and trusted payment processing service for small businesses. There are many reasons to consider using PayPal for your business, including its low fees, abundant ecommerce integrations, and global processing capabilities.
On the other hand, PayPal does have a few drawbacks that may be an issue for some businesses, such as its lack of point-of-sale features and a few customer service complaints.
That said, most customer reviews of PayPal are generally very positive, with many small business owners saying that PayPal's merchant accounts provide all essential tools for modern processing.
So, if you're looking for an easy and affordable payment processor PayPal is worth looking into.
| | |
| --- | --- |
| PayPal payments fee | 3.49% + $0.49 per transaction |
| QR code fee | 1.9% + $0.10 |
| Online credit card fee | 2.9% + $0.30 |
| In-person payments | 2.6% + $0.10 |
| Monthly fee | $0.00 per month |
| See plans | Get Started |
Data as of 12/21/22. Offers and availability may vary by location and are subject to change.
When it comes to processing fees, PayPal is relatively straightforward. There is a per-transaction fee as well as a percentage of the total transaction amount. For online transactions, the per-transaction fee is $0.49 plus 3.49% of the total transaction amount. For in-person transactions, the per-transaction fee is $0.10 plus 2.6% of the total transaction amount.
If you're looking for a more affordable way to process payments, PayPal is definitely one option to consider. Compared to other top payment processors, like Stripe and Square, it offers some of the lowest fees on the market. Plus, with PayPal's built-in fraud protection, you can feel confident that your business is protected against chargebacks and other issues.
With PayPal, you also have the option to process in-person payments using a QR code. This is a great option for businesses that operate primarily out of a physical location. By using a QR code, customers can quickly and easily pay for products or services using their mobile devices. The only stipulation for QR code payments is they must be over $10.00. But this option does offer some of the lowest processing fees we've seen in a processing system with no monthly fee.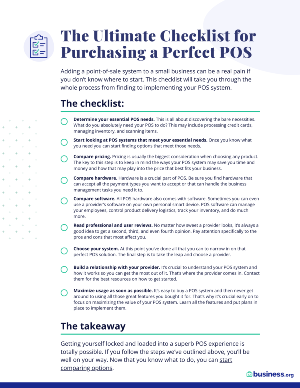 Follow these steps to purchase the perfect POS system
Read our free ultimate checklist for finding the right POS for your business. Don't get saddled with the wrong system. Enter your email and the checklist will arrive promptly.
PayPal is best for affordable payment processing
PayPal offers a variety of features that make it easy for businesses to process payments, including online and in-person payments. PayPal also offers plentiful ecommerce integrations for businesses that have built a website on another platform like Shopify.
Best of all, in our opinion, PayPal is one of the most affordable payment processing solutions available, making it a great choice for small businesses on a budget.
If you need features like inventory management and restaurant automation tools, however, PayPal is not a great choice. These tools are not available through PayPal's standard merchant account and would require finding a different processing solution.
But, if you don't need a lot of extra bells and whistles, PayPal is definitely worth considering.
Compare PayPal vs. competitors
Data as of 12/2122. Offers and availability may vary by location and are subject to change.
There aren't too many drawbacks to using PayPal for small businesses, but you should know about a few before you settle on PayPal as your processing solution. One is that it lacks point-of-sale features like inventory management and restaurant automation tools.
These features aren't a must-have for all businesses, but they are for some businesses that have complicated inventory tasks to handle or need to run a full-service restaurant efficiently. PayPal is for people who need to keep it simple.
Another key drawback is that there have been some customer service issues in the past. Some merchants report that their transactions are sometimes held up for manual review, leading to delays in getting paid.
Additionally, customer support can be slow to respond and difficult to reach at times—with long wait times on the phone and difficulty getting help with problems. However, these seem to be rare occurrences and many customers say that customer service is generally good.
The PayPal partner solutions directory is a great resource for businesses. The directory includes a wide range of third-party providers that have partnered with PayPal to offer seamless payment processing integrations. This makes it easy for businesses to find the right provider for their specific needs.
Some of the most popular PayPal partner solutions include:
Shopify. One of the most popular eCommerce platforms, Shopify integrates with PayPal to offer businesses a simple way to accept payments using PayPal. Plus there are a lot of point-of-sale features available on Shopify, allowing you to have all the benefits of PayPal and Shopify at the same time.
Magento. Another popular eCommerce platform, Magento also offers seamless integration with PayPal for businesses looking to take their online sales to the next level.
SugarCRM. A popular customer relationship management platform, SugarCRM offers a PayPal integration to help businesses streamline their sales and marketing efforts.
There are many other great partner solutions available through the PayPal partner directory, like BigCommerce, offering enough variety for businesses to find the right solution for their unique needs.
Best POS Systems for Small Businesses
Worldwide payment acceptance
One of the great benefits of PayPal is its ability to provide businesses with global payment acceptance. With a single PayPal integration, businesses can accept payments in over 200 markets and in over 100 different currencies. This makes it easy for businesses to do business all over the world and eliminates the need for multiple payment processing integrations.
This global payment processing capability is a profitable proposition for businesses that want to expand their reach and take advantage of new opportunities in international markets. It also makes it easier to offer products and services to international customers.
PayPal offers a great solution for businesses looking to take advantage of online marketplaces. With PayPal, businesses can quickly and easily accept payments from buyers on any number of popular online marketplaces, including eBay, Amazon, and Etsy. This makes it easy for businesses to sell products and services on a variety of different marketplaces without having to worry about using separate payment processing solutions.
PayPal also offers a number of features specifically for businesses that sell on online marketplaces. For example, PayPal Marketplace Payments offers businesses the ability to send invoices to buyers, track payments, and manage disputes all in one place. This makes it easy for businesses to stay on top of their marketplace sales and keep track of payments in a simple and efficient way.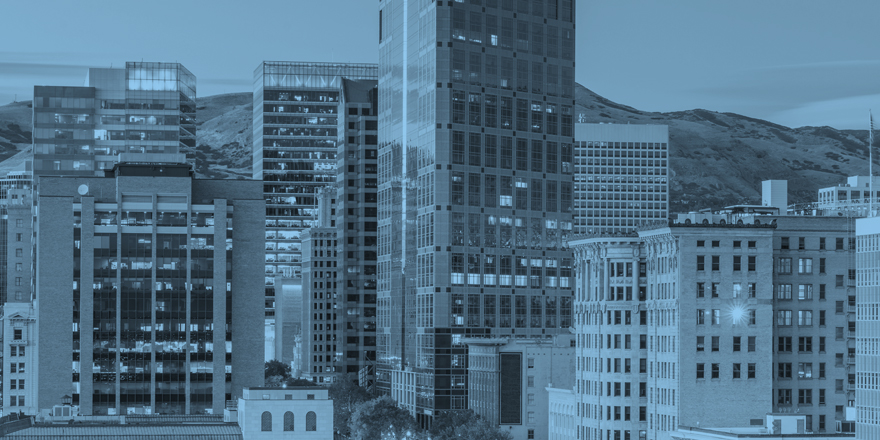 Ready to start accepting credit cards?
Square lets you get started for free. The account is free, the app is free, and your first mobile card reader is free. You simply pay as you process.
PayPal is a great choice for businesses that want to take their sales global. It's simple, cheap, and can be easily integrated into most ecommerce platforms. However, if you need more complicated point-of-sale tasks completed, PayPal may not be the best fit for your business. Have you tried using PayPal for your business? Let us know how it went!
If PayPal isn't quite fitting the bill, check out our review of the top processing providers on the market today.
Yes. A PayPal business account is free. There is no monthly fee for the account and no setup fees or cancellation fees. The only time you will pay anything is when you make a sale.
There are a few key differences between regular PayPal and PayPal Business. The first is that PayPal Business allows you to create invoices and receive payments securely online. You can also set up recurring billing or create custom buttons for your website.
Another key difference is that PayPal Business offers a merchant cash advance program. This program provides businesses with working capital based on their future sales volume. This can be a great option for businesses that need cash flow to grow or expand their operations.
We compared PayPal to top processing providers on the market today. We looked for specific ways in which PayPal is useful to small businesses. Additionally, we examined user reviews looking for customer feedback on how effect PayPal was at administering customer service.
Disclaimer
At Business.org, our research is meant to offer general product and service recommendations. We don't guarantee that our suggestions will work best for each individual or business, so consider your unique needs when choosing products and services.