Payment Depot Review 2020
Payment Depot is a fantastic credit card processing solution for small businesses that have consistent processing needs. With unbeatable rates, smart plan options, and overwhelmingly positive customer reviews, Payment Depot is one of a kind.
Payment Depot is a near-perfect credit card processing solution for most small businesses. This is because of a few key things it offers:
Transparent, simple, and cheap processing rates
Intuitive plan structure with great options based on your transaction volume
Free mobile card reader and a free standard terminal bundled with most plans
90-day risk-free trial with a money-back guarantee for annual plans
Fully featured POS options with Clover terminals
These elements combine to make a processing solution that really has it all. And the customers absolutely love the service as an overwhelming majority of user reviews are positive.
So what exactly do the people love so much about Payment Depot? Let's start with its smart pricing structure.
Payment Depot prices and features
| | | | | |
| --- | --- | --- | --- | --- |
| Plans | Basic | Most Popular | Best Value | Premier |
| Monthly fee | $49 | $79 | $99 | $199 |
| Monthly processing limit | "$25,000 " | "$75,000 " | "$200,000 " | Unlimited |
| Transaction fees | Interchange + 15¢ | Interchange + 10¢ | Interchange + 7¢ | Interchange + 5¢ |
| Free reprogram of existing equipment | ✓ | ✓ | ✓ | ✓ |
| Free gateway | ✓ | ✓ | ✓ | ✓ |
| Free mobile reader | – | ✓ | ✓ | ✓ |
| Free standard terminal | – | ✓ | ✓ | ✓ |
| Free pin pad | – | – | ✓ | ✓ |
| Free terminal upgrade every 2 years | – | – | – | ✓ |
| View plans | Get Started | Get Started | Get Started | Get Started |
Data effective 5/18/20. At publishing time, pricing and offerings are current but subject to change. Offers may not be available in all areas.
Payment Depot uses a simple pricing structure: you get charged the interchange rate of the credit card per transaction plus a small transaction fee. That means it's really easy for you to see on your statements both the direct cost of your transactions and exactly how much you're paying Payment Depot.
We've run the numbers, and Payment Depot has the lowest transaction rate of any other provider we've reviewed, making it the cheapest payment processor overall. That even includes its monthly fee.
Plans with savings in mind
Speaking of monthly fees, Payment Depot's plans scale so nicely according to your sales volume. Each tier is designed to save you money. And when you consider the fact that most tiers come with free equipment, the value of the plans increases significantly.
Best of all, Payment Depot is so confident in its services, it'll let you try them out for free.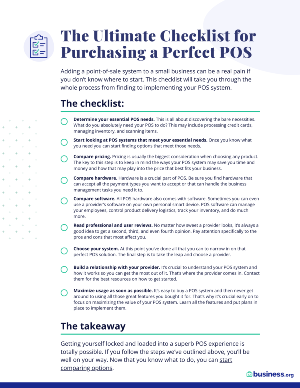 Follow these steps to purchase the perfect POS system
Read our free ultimate checklist for finding the right POS for your business. Don't get saddled with the wrong system. Enter your email and the checklist will arrive promptly.
It's pretty rare for a processing company to go to the trouble of offering a trial period. But that's exactly what Payment Depot offers to its new clients. Depending on the plan you choose, you can try one of two trial options.
90-day risk-free trial with a money-back guarantee
If you sign up with Payment Depot and choose to do the annual plan, you'll qualify for the 90-day trial. You would have to pay the annual fee for whichever plan you go with, but you'll get it back if you cancel within the first 90 days.
According to Payment Depot's website, "the merchant may close their account and receive a 100% refund of their Annual Membership Fee if Payment Depot receives the request to close their account within 90 days from the day the account was approved."1
The only cost of canceling will be shipping your terminal back if you picked a plan that came with a free terminal.
Payment Depot's website advertises two free months of service to anybody who calls and asks for it. We're not sure if these two months are available only to those who opt into a monthly plan or if they're valid for both monthly and annual plans.
If you want two free months of service, you might as well bring up the offer if and when you decide to contact Payment Depot.
But if you're not quite ready to pull the trigger on Payment Depot just yet, stick around to learn about some of the awesome features that elevate its service to the next level.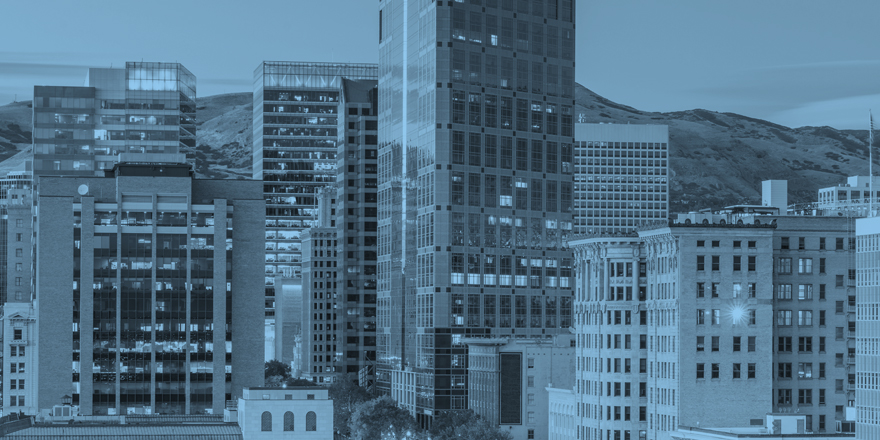 Ready to start accepting credit cards?
Square lets you get started for free. The account is free, the app is free, and your first mobile card reader is free. You simply pay as you process.
Key features and functionalities
Payment Depot's pricing is really a strong selling point, but what makes its services something special is that it offers almost every feature and functionality a small-business owner could ask for in a payment processor.
And it all starts with payment flexibility.
Do you need to take payments over the phone, on the go, or online? Payment Depot has options available for all your needs.
When you get an account with Payment Depot, you're guaranteed access to its online gateway, which will allow you to take keyed payments. And depending on your plan, you'll either have to buy a card reader or you'll get one for free. Either way, mobile readers and credit card terminals will take care of all your in-person processing needs.
In addition, Payment Depot offers ways to integrate its payment processing into your online store. It doesn't provide many details on how its online processing works, but we know it has a solid customer service team that can help answer your questions about integrating its processing tools online.
On top of all the ways you can accept payments, Payment Depot offers several different terminals. You can go for a simple solution with a basic terminal or go for a full point-of-sale suite with a Clover terminal.
Clover point-of-sale terminals
Clover terminals offer powerful point-of-sale tools for any business:
Gift cards and loyalty programs
Table, guest, and waitstaff management
Promotions and discounts
Online ordering
Business analytics and reporting
Employee management
Inventory management
Software integrations like Mailchimp and Shopify
These tools can be invaluable to small businesses looking for deeper customer retention tools and actionable business insights.
No matter how you accept your payments, however, nothing is more important than security and protection.
Secure your processing and data
Payment Depot's payment processing is PCI compliant, keeping your customers safe from data breaches and keeping you safe from legal troubles. While PCI compliance is an important part of security, there are always worries about chargebacks and fraudulent charges.
To help mitigate your risks on these fronts, Payment Depot offers a number of features to help manage your risks:
Chargeback monitoring
Risk monitoring
Data breach protection (only for the Most Popular plan and above)
These tools help you avoid chargebacks and fraudsters so you can keep the cash from your sales instead of spending time and money disputing fraudulent chargebacks.
Now that you know about all the great features Payment Depot has to offer, you're probably wondering what other business owners have to say about their service. Well, the simple fact is this: people absolutely love Payment Depot.
Payment Depot has near-perfect scores on most sites we checked, including a 4.8 out of 5 stars on Trustpilot.2 In their reviews, customers rave about the savings and the customer service the most. Whenever an online reviewer voices a concern or an issue online, Payment Depot makes an effort to address and respond to their concern in a meaningful way.
Here's the bottom line: almost everybody loves Payment Depot and is glad they switched to its processing services.
Is Payment Depot right for your small business?
Payment Depot is a great option for most small businesses. There are only a few exceptions.
First, Payment Depot may not be for you if your sales are irregular or sporadic. This is basically true for any payment processing solution with a monthly payment plan. You don't want to be making monthly payments if you aren't making monthly sales. Businesses with irregular processing needs are much better suited to companies with a per-transaction pricing model like Square or Stripe.
Payment Depot may also not be for you if your processing needs are considered high risk for fraud or chargebacks. A few high-risk businesses include gun resellers, adult industry companies, and any business with an average transaction price of over $500.
The only other type of business that may not benefit from Payment Depot is businesses that primarily sell wares in foreign countries online. We don't know too much about Payment Depot's online sales capabilities, but there's nothing on their website about international payment compliance.
So, if you've made it this far and don't fit into any of these categories, chances are you'll save money by switching to Payment Depot.
Payment Depot has a lot to offer the modern small business. Its rates are superb, and the added features and functionalities included in most of its plans really push its offerings over the top. Also, it has plans tailored to every size of business, and when you pick one, Payment Depot guarantees that your rates will never increase.
So yeah, Payment Depot is the-bomb-dot-com, and we can't recommend them enough.
If you're looking for other recommendations, however, be sure to check out our 2020 rankings of the best credit card processing companies in the business today.
Disclaimer
At Business.org, our research is meant to offer general product and service recommendations. We don't guarantee that our suggestions will work best for each individual or business, so consider your unique needs when choosing products and services.