The Best Small-Business Accounting Software of 2020
---
Want an affordable compromise between spreadsheet software and a full-time accountant? The right small-business accounting software can automate record-keeping tasks and keep you up to date on your business's financial health.
Last Updated: Less than 6 months
We recently reviewed this page to make sure all our information was accurate. A lot of our favorite providers have tweaked and updated their plans, prices, and features, so we updated our page to match. And while we didn't change any of our top five picks, we changed some of our runners-up to accounting software options that we think could work better for many of our readers.
More than 6 months
We recently reviewed this piece to make sure all the plan and pricing information is correct. Luckily, it's all stayed the same—which means we stand by our recommendations for affordability right now.
More than 6 months
Recently, we updated this page to reflect a few changes in QuickBooks' pricing. QuickBooks' Self-Employed plan now costs $15 a month, not $10. QuickBooks Online also completely overhauled its payroll plans; however, the payroll update hasn't yet hit the QuickBooks accounting add-on page, where the old payroll pricing is still being advertised. We'll keep an eye on the situation and let you know as soon as QuickBooks updates the site.
More than a year
We recently reviewed and updated this page to include a few key pricing updates (specifically to QuickBooks Online's Simple Start plan, which now costs $25 rather than $20). We also added in more pricing information for Zoho Books, GoDaddy Online Bookkeeping, and ShoeBoxed. Finally, we revamped our frequently asked question section to give readers more information on how to determine if accounting software works for them.
More than a year
Luckily for the user, accounting software is consistent and reliable—including when it comes to pricing. We recently reviewed this piece to make sure none of the prices or offers have changed (they haven't) and that our rankings are the same (they are). We still think Xero gives users the most value with its unlimited users and comparatively affordable plans.
More than a year
We've updated this article to include the most up-to-date pricing and plans for each piece of accounting software we reviewed. We also added Zoho Books to our top five recommendations thanks to its comprehensive features, helpful automation services, and easy integration with customer relationship management software. Meanwhile, we moved GoDaddy Online Bookkeeping to our runner-up position, not because the software isn't affordable and effective but because it focuses solely on bookkeeping, not on comprehensive accounting services.
You (literally) can't afford to lose track of your business's finances. Luckily, plenty of accounting software options can help you organize expenses, bill clients, and keep an eye on your bottom line. The trick is finding accounting software with the features you need at the price you can afford.
With dozens of options, it's easy to get lost in the sea of accounting software options—but don't worry. We've reviewed our 10 favorites below to help narrow your selection.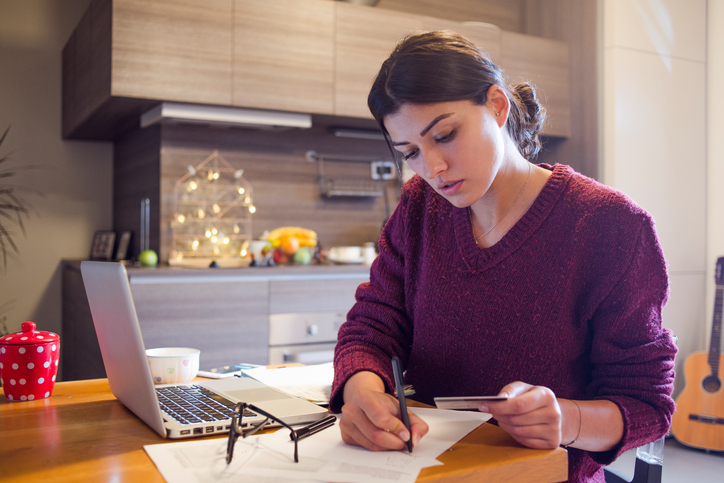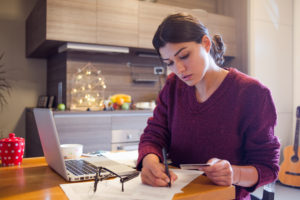 Best accounting software for small businesses 2020
Data effective 6/11/20. At publishing time, pricing and features are current but are subject to change. Offers may not be available in all areas.

*30-day free trial or 50% off first three months
Find Your Money—and Keep More of It
With plans starting at $15 a month, FreshBooks is well-suited for freelancers, solopreneurs, and small-business owners alike.
Track time and expenses
Create custom invoices
Accept online payments
Get Started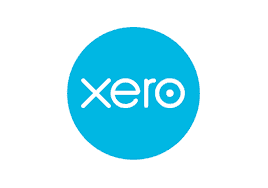 Xero
With its supremely affordable starting price and unlimited users, Xero is perfect for affordable accounting collaboration.
Xero scores big for its robust features and low starting price. For just $9 a month, you can send custom invoices, reconcile bank transactions to balance the books, capture receipts for easier record keeping, and track inventory.
But Xero really stands out on the collaboration front. Unlike nearly every other accounting solution (including QuickBooks and FreshBooks), Xero's plans all include unlimited users. You don't have to pay extra to delegate responsibilities like bank reconciliation or expense tracking to another team member: time-saving collaboration is built into your price.
Xero's COVID-19 pricing
To make its accounting software easier on your wallet, Xero is offering new customers 50% off its software for two months. That discount brings the Early plan to $4.50 a month, the Growing plan to $15 a month, and the Established plan to $30 a month.
However, Xero's $9 a month plan limits you to sending five invoices and bills a month. You can send unlimited invoices and quotes with only the Growing and Established plans, which start at $30 and $60 a month, respectively. Plus, you'll only get multi-currency payment support, expense tracking, and project management with the $60 plan—a lot of other accounting software options offer multi-currency support and expense tracking up front.
Unlimited users with every plan
Basic inventory tracking with all plans
Easy integration with 800*& third-party apps
Limited invoices, bills, and bank transaction reconciliation with cheapest plan
Expense tracking, multi-currency support, and project management with only most expensive plan
Best invoicing: FreshBooks
Freshbooks
Do you send out too many monthly invoices to deal with billing limits? FreshBooks isn't as good as Xero for collaboration, but its relatively low starting price and unlimited invoicing makes it perfect for freelancers, solopreneurs, and small-business owners with a handful of frequent customers.
Unlike Xero, FreshBooks lets you send an unlimited number of invoices and estimates with every plan. Each plan also includes time tracking for easier, more accurate client billing, plus expense tracking to keep your budget balanced.
Alas, also unlike Xero, FreshBook isn't great for collaboration. If you want to add people to your plan, you'll pay an extra $10 per month per user. Solopreneurs and freelancers shouldn't have an issue with FreshBooks' costly collaboration. But businesses that need more than one set of eyes on their finances should check out Xero or a provider like QuickBooks that rolls additional users into its higher-tier plans.
FreshBooks' COVID-19 pricing
Right now, new FreshBooks customers can get 60% off for the first six months. This lowers FreshBooks' cheapest plan, Lite, to $6 a month for a single user (or $16 a month for two users). The Plus plan will cost just $10 a month, while the priciest plan, Premium, starts at $20 a month.
FreshBooks also limits the number of customers you can bill each month, so while you can send those customers an unlimited amount of invoices, you can't have more than five clients on your roster. That means FreshBooks' cheapest plan works best for freelancers and super small businesses. Midsize and growing businesses will want to consider the Plus plan, which limits you to 50 billable clients, or the Premium plan, which limits you to 500.
Expense and time tracking with every plan
$15 a month starting price
Customizable proposals, estimates, and invoices
Billable clients limited to five with cheapest plan
No built-in inventory tracking (available via third-party apps)
Most user-friendly: QuickBooks Online

Quickbooks
QuickBooks Online offers thorough financial reports, tax help, and the best small-business accounting app on the market. Its plans are pricier than competitors', but the software's user-friendliness and low learning curve help justify its $25 per month starting price.
Intuit, QuickBooks' parent company, handily deserves its reputation as one of the most reliable accounting software brands. QuickBooks Online, Intuit's cloud-based accounting software solution, includes typical features like invoicing, billing, and receipt scanning—and even its cheapest plan includes more comprehensive tracking than many competitors:
Mileage tracking
Sales tax tracking
Automatic tax deduction categorization
1099 contractor payment tracking
Along with letting users track more data points than many competitors, QuickBooks also offers the absolute best mobile accounting app you can find. The app can do basically everything the software can (a rarity for any software provider, no matter the industry). If you work on the go, QuickBooks' app and mileage tracking might make it a good fit.
QuickBooks' stellar reporting features come at a price, though: its cheapest small-business plan starts at $25 a month and restricts you to one user plus an accountant. Its priciest plan, which allows for 25 users, starts at $150 a month. You can take it for a spin with the 30-day free trial, but if you do, bear in mind that you'll waive QuickBooks' 50% off the first three months deal.
Highest-rated mobile app of all accounting software providers
Comprehensive, easy-to-understand financial reports
Extensive tracking features
Higher starting price than competitors
Poor inventory tracking and payroll
Notoriously poor customer service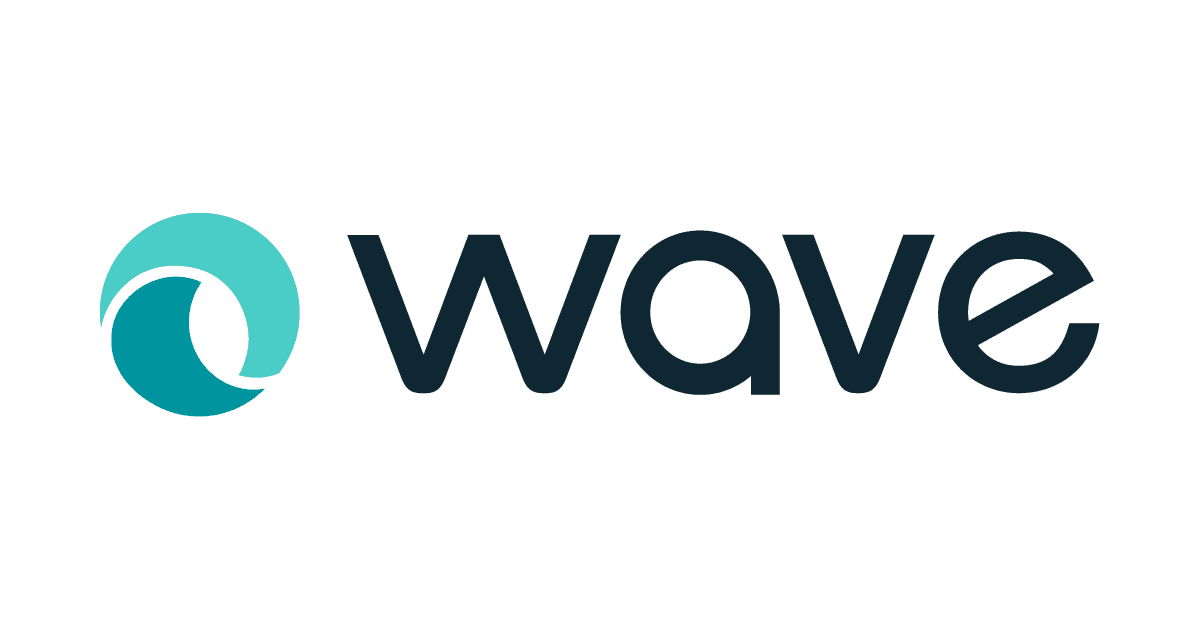 Wave
Wave doesn't require your credit card info to sign up—its accounting, receipt-scanning, and invoicing apps are all entirely free of charge. Plus, its affordable payroll integration and solid customer support are an excellent fit for service-based small businesses.
At the beautiful starting price of exactly $0, Wave presents you with a slick, user-friendly dashboard and a slew of features that rival those of its paid competitors. For instance, Wave Accounting includes multi-currency support, expense tracking, unlimited invoicing, and double-entry accounting—a more accurate method of accounting that FreshBooks' cheapest plan notably lacks.
Wave also lets you juggle multiple businesses with the same account, so if you're an Amazon seller who also manages a small team of contractors, you can track both sets of finances without paying anything.
Even though Wave has a useful payroll tool, its accounting software isn't necessarily right for businesses with dozens of employees. Since Wave offers just one accounting plan, businesses can't scale up to plans with more features as they grow. And Wave's lack of inventory tracking makes it better matched to service-based solopreneurs and freelancers.
Free accounting, invoicing, and receipt-scanning software
Affordable payroll add-on
Multi-business management
No built-in inventory tracking
Fewer third-party app integrations than competitors
One plan only
Best automation: Zoho Books

Zoho Books
Want to automate tasks like data entry and invoicing? Zoho Books lets you set multiple tasks to autopilot for just $9 a month.
Zoho Books easily automates the most common (and, let's face it, boring) bookkeeping tasks—which means you can dedicate more time to your business and customers and less time to the tedious task of data entry. Most notably, it lets you set automatic customer payment reminders, create recurring expense profiles, and automate inventory tracking.
Plus, Zoho Books is just one piece of software in the larger suite of Zoho products. Each Zoho product integrates easily with the rest, which means you can use Zoho for accounting, project management, and customer relationship management (CRM) for a start. Like Xero, Zoho Books starts at $9 a month. You'll pay another $2 per month per additional user, which is a standout bargain compared to FreshBooks' $10 per user.
Unfortunately, Zoho Books has one huge flaw: Zoho doesn't offer a payroll plan unless you live in California, Texas, or India. And it doesn't integrate with third-party payroll providers either. Instead, you have to manually update the payroll-related aspects of your books—which detracts from Zoho's primary perk of automation in a big way.
Automated workflows with every plan
Client portals for customer collaboration
$9 per month starting price
Payroll in California, Texas, and India only
More integration with Zoho products than other third-party apps
Slightly steeper learning curve
Honorable mentions
Not sold on our top picks? Here are five more recs for your browsing pleasure.
Best user experience runner-up: Sage Business Cloud Accounting
Sage Business Cloud Accounting software lets you create invoices, track customer billing and amounts owed, and more. It syncs with your bank account and provides real-time financial data. Sage's pricing and plans are a little bit confusing (and the site is frustratingly hard to navigate), but you can choose from six plans tailored to small, medium-sized, and large businesses starting at $10 a month.
Best for sales teams: OneUp
Like Zoho, OneUp's plans include customer relationship management (CRM) features, which makes it perfectly suited to sales teams that frequently follow up with customers. Plus, it's affordable: pricing for one user starts at $9. But if you're a Mac user, you're out of luck: OneUp works only for Windows users.
Easiest setup: Kashoo
Got a minute to spare? You can set up Kashoo in 60 or so seconds, and the app immediately starts to categorize your expenses and learn your business spending habits. Like Zoho Books, Kashoo's automation is its selling point—and unlike Zoho Books, it syncs with SurePayroll, one of our top payroll providers. However, Kashoo's simplicity makes it ill-suited to larger businesses that need more features and functions than Kashoo's straightforward software can provide.
Best bookkeeping only: GoDaddy Online Bookkeeping
Don't need full-service accounting software? GoDaddy Online Bookkeeping is an easy-to-use bookkeeping software program perfect for small-business owners who don't need more than the basics. This bare-bones, no-frills software lets you process debit and credit payments, send invoices, and track finances for $4.99 a month. Bear in mind, though, that it's just bookkeeping: GoDaddy can help you chart your finances, but it can't really help you analyze those finances to grow your business.
Best free alternative: ZipBooks
If you don't need quite as many features as Wave offers, ZipBooks is a solid free alternative. Even though it's free, it doesn't limit the number of invoices you can send (like Xero) or clients you can bill (like FreshBooks) per month—you can access unlimited customizable invoices and accept payments too. ZipBooks' paid plan starts at $15 a month and offers better bookkeeping and automation features. But if you prefer your accounting tools on the go, look elsewhere: ZipBooks' mobile app is, by all accounts, absolutely wretched.
Accounting software FAQ
What is the best accounting software for small businesses?
Most accounting software have perks to recommend them, but the best one for you depends on the type of business you run. For instance, Wave works very well for freelancers on a budget, QuickBooks helps small-business owners who travel a lot for work, and Xero works nicely for companies with lots of fiscal collaboration.
Is QuickBooks the best software for small businesses?
QuickBooks is definitely among the most popular accounting software for small businesses, but being popular isn't the same as being the best. QuickBooks might be right for you, or you might find its pricing too high and its payroll plans too flimsy. Depending on what you need, another software pick like FreshBooks or Sage could be better for your business.
Our list of the year's best QuickBooks alternatives has a few solid options.
Should I hire an accountant?
When you no longer have time to keep an eye on finances yourself, it's probably time to invest in an outsourced or in-house accountant. Accountants can oversee finances and handle reports, invoicing, and other financial tasks.
Like small-business owners, accountants use accounting software. If you have a QuickBooks, FreshBooks, or Wave account, it's easy to add your accountant to your existing plan so the two of you can collaborate on finances.
What is the best free accounting software for small businesses?
It's hard to beat Wave's comprehensive, completely free accounting software. Its user-friendly dashboard, low learning curve, and easy expense tracking make it ideal for freelancers and small-business owners who don't mind finding another app to manage inventory.
But if Wave isn't what you're looking for, you have other options—ZipBooks, SlickPie, or another free accounting software provider could work better for you.
Can I use accounting software with payroll software?
Most accounting software providers offer their own payroll software or sync with one or more popular payroll providers. Xero, FreshBooks, and QuickBooks all sync with Gusto, our favorite payroll provider for small businesses. (Gusto starts at $39 a month.) QuickBooks also offers its own payroll plan, but we don't recommend it: with a $45 a month starting price, it's expensive and fails to meet some key industry standards. Wave Payroll's self-service plans start at $20 a month while its automatic tax-filing plans start at $35 a month.
The takeaway
Maybe it sounds overly dramatic, but finding the right accounting software for your business can seriously transform your working life. With less time spent on data entry, you have more time for the things you like most about small-business ownership, whether that's getting to know customers or making products you're proud of.
Most of our top 10 picks are either free or include a free trial, so don't be shy about trying a few different brands if you don't hit on your favorite right away.
Need to pair payroll software with your new accounting software? Head on over to our piece on the best payroll software for small businesses.
Disclaimer
At Business.org, our research is meant to offer general product and service recommendations. We don't guarantee that our suggestions will work best for each individual or business, so consider your unique needs when choosing products and services.