The Best Small-Business Accounting Software of 2020
---
Did you know that cash flow problems are one of the top reasons small businesses fail?1 An investment in the right accounting software could keep your business going year after year.
Last Updated: Less than 6 months
We recently reviewed this piece to make sure all the plan and pricing information is correct. Luckily, it's all stayed the same—which means we stand by our recommendations for affordability right now.
Less than 6 months
Recently, we updated this page to reflect a few changes in QuickBooks' pricing. QuickBooks' Self-Employed plan now costs $15 a month, not $10. QuickBooks Online also completely overhauled its payroll plans; however, the payroll update hasn't yet hit the QuickBooks accounting add-on page, where the old payroll pricing is still being advertised. We'll keep an eye on the situation and let you know as soon as QuickBooks updates the site.
More than 6 months
We recently reviewed and updated this page to include a few key pricing updates (specifically to QuickBooks Online's Simple Start plan, which now costs $25 rather than $20). We also added in more pricing information for Zoho Books, GoDaddy Online Bookkeeping, and ShoeBoxed. Finally, we revamped our frequently asked question section to give readers more information on how to determine if accounting software works for them.
More than 6 months
Luckily for the user, accounting software is consistent and reliable—including when it comes to pricing. We recently reviewed this piece to make sure none of the prices or offers have changed (they haven't) and that our rankings are the same (they are). We still think Xero gives users the most value with its unlimited users and comparatively affordable plans.
More than 6 months
We've updated this article to include the most up-to-date pricing and plans for each piece of accounting software we reviewed. We also added Zoho Books to our top five recommendations thanks to its comprehensive features, helpful automation services, and easy integration with customer relationship management software. Meanwhile, we moved GoDaddy Online Bookkeeping to our runner-up position, not because the software isn't affordable and effective but because it focuses solely on bookkeeping, not on comprehensive accounting services.
Profitability is a key ingredient to your success as a small-business owner. You need a bird's-eye view of your cash flow—where your money is coming from, how much you have at any given moment, and where it's going. A quality accounting software can help you do just that—and a little more.
But how do you know where to begin when choosing the right accounting software for your business? We're here to help. Read on to learn about our picks for 2020's best small-business accounting software.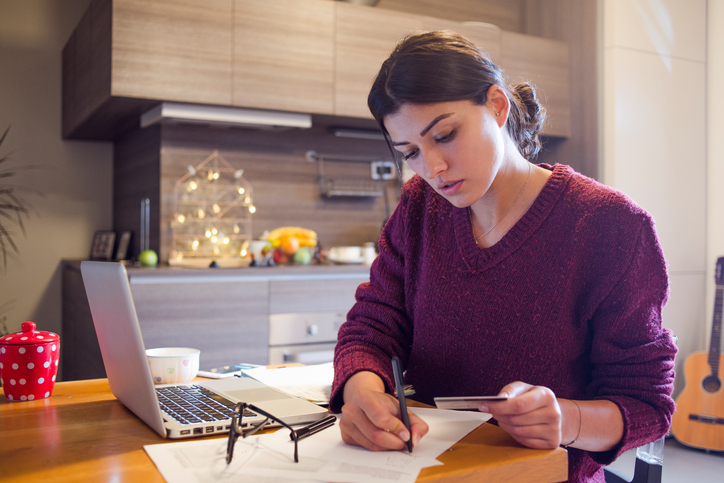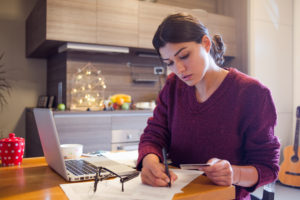 Data effective 11/12/19. At publishing time, pricing and features are current but are subject to change. Offers may not be available in all areas.

*30-day free trial or 50% off first three months
Find Your Money—and Keep More of It
If you've ever thought, "I know I made money. . .but I can't find it," you should be working with Better Accounting.
No contracts or commitments
Full-picture visibility into your business's finances
Results-oriented approach to support growth
Get Started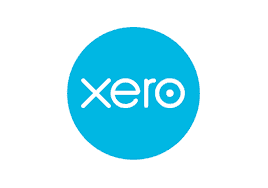 Xero
Xero is our best overall choice for small businesses. This cloud-based, full-featured accounting software offers affordable plans with time-saving features, award-winning customer support, and options for unlimited users.
With all of Xero's plans, you can send invoices, track time and expenses, sync with bank and checking accounts, manage inventory, pay bills, create reports, track purchase orders, and more. Plus, Xero integrates with more than 700 apps, from ecommerce apps to Shopify and other point-of-sale products, so it may streamline even more steps for you.
Xero also scores big for its robust reporting features, including sales, inventory, and purchase reports. It offers financial statements such as balance sheets, cash flow statements, and income statements so you can step away from throwing financial statements together yourself. And as the cherry on top, Xero software includes an unlimited number of users; many accounting products limit this number or require you to pay extra to add users.
Worried about running into trouble with your invoices? Xero's award-winning customer service team offers free, unlimited 24/7 customer support via email or live chat. They don't have inbound telephone support, but they do provide outbound support at a customer's request. Other resources include a video tutorial library, podcasts, and training courses.
Packages and pricing
Xero offers three pricing plans: For $9 per month, the Early plan lets you send five invoices, record five bills, and reconcile 20 bank transactions. With the Growing plan at $30 per month, you get unlimited invoices, bills, and reconciliations, plus payroll services for up to five employees.
It's important to note that other accounting software typically don't include payroll services in their subscription price. It's usually offered as an add-on; for example, QuickBooks' payroll add-on services start at $35 per month plus a $4 per employee monthly fee.
Like the Growing plan, Xero's Established plan doesn't limit invoices, bills, bank transactions, or users. It costs $60 per month and includes two additional features perfect for larger businesses: Xero Expenses, which helps you better track costs, and Xero Projects, which offers complete project management. The Established plan also includes a multi-currency feature so you can quickly convert international transactions to accurate numbers for your location.
Each Xero plan has a 30-day free trial period, so you can take the software for a test drive with no commitments.
Hint
Save time by integrating Xero with apps you already use.
FreshBooks: Best for one-person start-ups and unlimited invoicing
Freshbooks
FreshBooks' cloud-based software comes with time-saving features for small-business owners. It nabbed the top spot in our book for one-person startups and customers who need only invoicing capabilities rather than a complete accounting software solution.
With any of FreshBooks' pricing plans, you can send an unlimited number of invoices and estimates to your customers, accept credit card payments online, track time and expenses, and automatically sync with your bank account to get expense updates.
Although FreshBooks is popular, it costs more than the other accounting apps—the $10 monthly fee for each user adds up quickly. Also, it doesn't have a built-in inventory management feature, but it does integrate with inventory apps like BarCloud. FreshBooks' iOS and Android mobile app lets you access your data, send invoices, and connect with customers on the go, but reporting features aren't available on the app.
Packages and pricing
FreshBooks offers four pricing tiers to choose from. The Lite plan for $15 per month works well for small businesses with five or fewer clients. The most popular plan, FreshBooks Plus, comes in at $25 per month and allows you to bill up to 50 clients. Extra features in this plan include setting up automatic payment reminders, charging late fees, and scheduling recurring invoices.
The Premium plan is priced at $50 per month; with it, you get the same features as the Plus package and can bill up to a whopping 500 clients. And the Select plan is available for customers with over 500 clients—its custom pricing indicates it's much pricier than other plans, but the plan includes a dedicated account manager for your team and training specific to your business.
Instead of paying month to month, you can save a few dollars on each plan by purchasing a yearly plan. If you aren't ready to pull out your credit card and make a commitment, you can take the app for a 30-day trial run.
FreshBooks users
On its website, FreshBooks boasts over 24 million users to date and is recommended by 97% of customers.3,4

Quickbooks
QuickBooks Online, a cloud-based version of the QuickBooks desktop software, offers small-business owners a number of tools and features. You can create customized invoices, accept credit card payments, track your income and expenses, and manage accounts payable and accounts receivable.
QuickBooks Online Simple Start, Essentials, and Plus plans come with a 60-day money-back guarantee. There are no contracts or commitments, and customers can upgrade their plans whenever they want. One notable exception: if you choose the Self-Employed plan, you can't upgrade to any of the other three plans.
Packages and pricing
The QuickBooks Self-Employed plan, limited to one user, comes in at $15 per month and works best for freelancers and sole proprietors. You can manage invoices; accept credit and debit card payments; track miles, income, and expenses; and run financial reports.
The Simple Start plan, priced at $25 per month, gives solo users the same features as the Self-Employed plan but also allows you to send estimates and track sales and sales tax. You can also manage any 1099 employees without paying extra for a payroll plan—which is good news, because QuickBooks Online's payroll software is a little pricey.
The Essentials plan for $40 per month supports multiple users and includes bill management, time tracking, and an accounts payable feature. And QuickBooks Online Plus for $70 per month offers the same features as the lower-tiered plans, plus inventory tracking.
QuickBooks Online Plus is our choice for the best accounting software for small businesses that need advanced inventory management capabilities. With QuickBooks Online Plus, you receive automatic updates, low-stock alerts, and tracking for specific products. Inventory is managed in real time, so you won't have to guess when it's time to reorder your popular items.
The Simple Start, Essentials, and Plus plans offer self-service payroll as an add-on for $35 per month plus $4 per employee per month. Users can also add Full Service Payroll, which includes automatic tax filing, for $80 per month plus $4 per employee.
Heads-up: Payroll plan change
QuickBooks recently updated its payroll plans and pricing. Instead of offering two payroll plans—Self Service and Full Service—QuickBooks Online now offers three plans. Each plan is now full service, meaning QuickBooks will file payroll taxes for you.
However, the payroll pricing information hasn't yet updated on the QuickBooks Online accounting page. We assume the $35 Self Service and $80 Full Service add-ons will update to match QuickBooks' new pricing structure. In the meantime, if you plan to sign up for QuickBooks accounting and payroll, take to your sales agent about what payroll pricing you can expect.
As a note, QuickBooks Online usually offers promotional pricing of 50% off their plans for the first three months. However, if you sign up with the promotional pricing, you won't get a 30-day free trial.
Wave: Best for service-based small businesses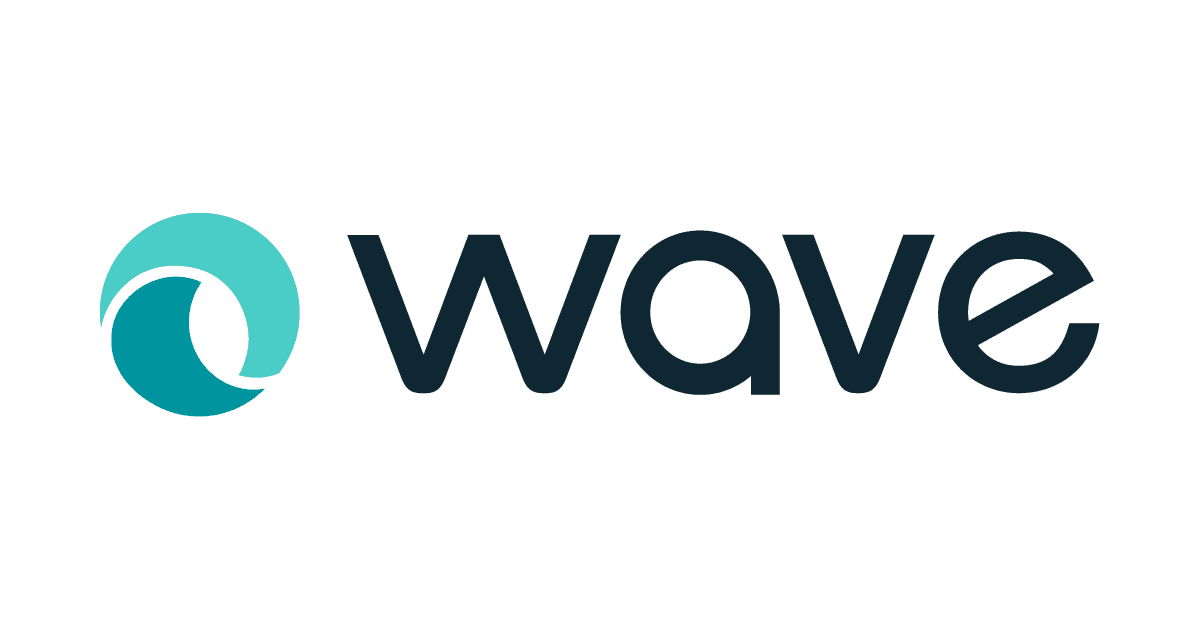 Wave
Wave offers free accounting software tailored toward freelancers, business consultants, and other service-based small-business owners who don't carry inventory.
Consider Wave if you fall in one of these professions:
Writer
Graphic designer
Computer programmer
Web developer
Photographer
Hair stylist
Personal trainer
Cleaning services provider
Caterer
Home care services provider
Pet sitter
Users get unlimited invoicing for an unlimited number of vendors and customers. You can track your income and expenses, scan receipts with your iPhone or Android phone, connect your bank accounts, create financial reports, and more. You can also add payroll and tax services for a (relatively) affordable cost, which we discuss below.
It's important to note that Wave software has some crucial limitations, especially compared to QuickBooks Online. Wave doesn't track inventory—one of the reasons why we recommend this product for service-based small businesses. Also, you can't track your billable hours, which is a problem if you want to link hours to specific invoices.
Another hurdle that can frustrate small-business owners? Wave offers customer support only via email. So if you're used to getting help from a live person, Wave may not be right for you.
Packages and pricing
Wave's 100% free accounting software is reason enough for us to recommend this product for small businesses. There are no hidden costs, setup fees, customer support fees, or any other surprise expenses.
However, it's worth noting that Wave's free accounting app doesn't include payroll services. Small-business owners can add self-service payroll for $20 per month, plus $4 per employee or contractor. In some states, you can also choose full-service payroll for $35 per month, plus the $4 monthly charge for every employee and contractor.
Heads-up
If you want to add Wave payroll services in California, Florida, Illinois, New York, Texas, or Washington, you'll be automatically enrolled in Wave's full payroll and tax service. Even if you opt out of the tax assistance plan, you'll still pay the monthly base fee of $35 for payroll—so you might as well keep both services since the cost stays the same.
Zoho Books: Best for automation

Zoho
Zoho Books' website is a little less polished than some of the others on this list, but don't let the site design turn you off to the product. Zoho Books covers bookkeeping, invoicing, expense tracking, tax compliance, and more. Their client portal feature lets you easily connect with every customer to share price quotes and estimates and receive payments.
Best of all, though, the software easily automates all of those processes, letting you dedicate more time to your business and customers and less time to the tedious task of data entry. It automatically tracks your banking information and credit and debit card purchases, lets you set automatic customer payment reminders, creates recurring expense profiles, and automates inventory tracking too.
You can use Zoho for accounting, project management, customer relationship management (CRM), and nearly 40 other Zoho apps.
Plus, Zoho Books is just one piece of software in the larger suite of Zoho products. Each Zoho product integrates easily with the rest, which means you can use Zoho for accounting, project management, customer relationship management (CRM), and nearly 40 other Zoho apps tailor-made for different facets of running a business.
Freelancers and companies with one to two employees probably don't need the larger Zoho suite, but if you run a mid-sized to large business, Zoho can take several tasks off your plate at once and make each one easy to integrate and automate.
Pricing and packages
Zoho Books plans start at $9 per month for two users. This Basic plan allows you five automated workflows, or activities the software will automate for you. Each plan also includes custom invoicing, recurring transactions, expense tracking, and bank reconciliation to ensure your business complies with all relevant restrictions and requirements without you having to worry about it.
The Standard plan, Zoho Books' most popular option, costs $19 per month, lets you add up to three users and 500 contacts, and enables 10 automated workflows. And the Professional plan, starting at $29 per month, has unlimited contacts and 10 users, though it sticks with just 10 automated workflows. Choose the Professional plan if you need inventory, sales orders, and purchase orders software.
Each new user costs an additional $2 per month. Note that if you pay for a full year up front instead of month to month, you get two months free—instead of paying $108 total for the basic plan, you'll only pay $90.
GoDaddy Online Bookkeeping: Best for bookkeeping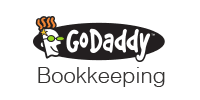 GoDaddy
Don't need full-service accounting software? GoDaddy Online Bookkeeping is an easy-to-use bookkeeping software program perfect for small-business owners who don't need more than the basics.
This bare-bones, no-frills software lets you process debit and credit payments, take care of invoicing, and review basic loss and profit financial information. Best of all, it targets small-business owners and independent contractors with little to no accounting experience; GoDaddy streamlines your financials so you can focus on the essentials without getting lost in the financial weeds.
One note of caution: GoDaddy Online Bookkeeping plans support only one user. If you're planning to grow your business and hire additional employees, GoDaddy may not be the best choice for you.
Plus, GoDaddy Online doesn't use double-entry bookkeeping. If you manage a growing business that needs to create comprehensive financial statements and reports, you may want to consider a more advanced accounting solution, such as QuickBooks. On the other hand, if double-entry bookkeeping doesn't mean much to you, GoDaddy could be a good choice for your business.
Pricing and packages
Another reason to choose GoDaddy Bookkeeping? It's simple and cheap. The Get Paid plan starts at $4.99 per month and manages credit and debit payments. You can also create and send invoices automatically, track your mileage, and run a current year-end business report—not bad for just under $5 a month.
If you need a bit more bookkeeping help, try the Essentials plan at $9.99 per month or the Premium plan for $14.99. Both of these plans simplify your end-of-year tax filing process and automatically import sales data from sites like Amazon, plus data from your credit card and bank account. The Premium plan also takes care of recurring invoicing—automatically bill your regular customers without lifting a finger.
Other small-business accounting software to consider
Not sure if the software we listed above meets your needs? Not to worry; one of the accounting software companies below might have plans that work better for you.
Sage Business Cloud Accounting: Cheapest alternative
Sage Business Cloud Accounting software lets you create invoices, track customer billing and amounts owed, and more. It syncs with your bank account and provides real-time financial data. Sage's pricing and plans are a little bit confusing, but you can choose from six plans tailored to small, medium-sized, and large businesses starting at $10 a month.
Shoeboxed: Best receipt tracking
Shoeboxed isn't a full-service accounting software, but it can help you with a messy part of managing your small-business finances: receipts. Shoeboxed is a "digital document archive service" that helps remove the hassle and clutter of tracking and organizing receipts and other paper documents. You have three ways to scan your receipts:
Mail receipts to Shoeboxed using the special "magic envelope."
Snap a photo of receipts using the mobile app.
Email receipts to a unique Shoeboxed address.
Shoeboxed technology scans the receipts, turns them into digital files, and automatically files them for easy access. Digital-only plans start at $9 a month, and plans that include digital and paper documents start at $29 a month. Shoeboxed syncs with many of the top accounting software we recommended here, including QuickBooks, Wave, and Xero.
AccountEdge Pro: Best no subscriptions
Consider AccountEdge Pro if you're looking for a subscription-free small-business accounting solution. This full-service, double-entry accounting software includes invoices, payments, purchases, payroll, and inventory. AccountEdge Pro requires a one-time fee only, with the basic software priced at $149, and you start with a 30-day trial.
Express Accounts: Best for basics
With Express Accounts by NCH Software, you can perform basic accounting tasks such as invoicing and tracking bills and payments. The software works best for Macs and is a little outdated; the NCH website looks trapped in the early '00s. Still, a bare-bones version of Express Accounts Accounting Software is available for free if your business has fewer than five employees, which makes it worth looking into if you need cost-effective accounting solutions.
OneUp: Best automated inventory
OneUp accounting software is used for invoicing, creating purchase orders, and tracking inventory. However, it's not a good choice for small businesses that need payroll capabilities. Furthermore, if you're a Mac user, you're out of luck; OneUp works only for Windows users. Like Zoho, OneUp offers customer relationship management (CRM) features; it also helps automate inventory for year-end accounts. Pricing for one user starts at $9.
Kashoo: Best for unlimited clients
With Kashoo software, you can create and send invoices, track your expenses, set up credit card payments, and generate basic financial reports. It has robust customer service and promises to always connect you with a real human via phone, email, and chat. A basic plan costs $19.95 per month—or $199 if you pay up front for a full year—and includes features other accounting software requires you to pay more for, like multi-currency conversions, multiple users, and unlimited clients.
FAQs about small-business accounting software
Still confused by financing and accounting software? To clear things up, we've answered a few of the most commonly asked questions about accounting software.
How can accounting software help small businesses?
Here are some of the benefits of investing in accounting software for small businesses:
Save time—Ditch manual data entry on a spreadsheet to save time and avoid errors.
Cut costs—Spend less money on accounting tasks, reduce labor costs, and improve your ROI.
Get insight into your finances—Get a detailed snapshot of your financial landscape to make better business decisions.
Protect your financial information—Use cloud-based accounting software and reduce the risk of data loss.
At the same time, accounting software is only helpful if it does what you need it to. Depending on your business's needs, you should assess these key software features before purchasing a plan:
Billing and invoicing
Online credit card payments
Expense and time tracking
Financial reporting and bookkeeping
Full-service payroll that includes automatic payroll tax filing
Inventory management
Mobile app access to data anywhere, at any time
Which small businesses should use accounting software?
Most small and medium-sized businesses can benefit from accounting software, no matter how many employees you have. Accounting software can easily save you time with automated reporting, expense tracking, and invoicing—not to mention all the other useful features. And don't put off the investment—small to midsize businesses benefit from having business profit, revenue, and expenses in line sooner rather than later. All in all, accounting software can save you a lot of time and headache as your company grows.
Accountants can oversee the finances and handle reports, invoicing, and other financial tasks. And if you need to make a costly decision, they can tell you what you have the budget for.
When should I consider hiring an accountant?
With how capable accounting software is, will you ever have to rely on a professional accountant? When you no longer have time to look over automated reports and keep an eye on finances, it's probably time to invest in an outsourced or in-house accountant.
The takeaway
The right accounting software for small business can make your life easier. It can save you time and money, and it's a lot more efficient than manual bookkeeping and spreadsheets. Accounting tools can free up your time and let you focus on more important things, like interacting with customers and growing your business.
Interested in learning more about how to make accounting software work for you? See our piece on useful accounting tips for small businesses for more help.
At Business.org, our research is meant to offer general product and service recommendations. We don't guarantee that our suggestions will work best for each individual or business, so consider your unique needs when choosing products and services.
Sources:
1. InsuranceQuotes, "Why Do Businesses Fail?"
2. Score, "Infographic Tax Accounting"
3. FreshBooks, "Our Mission: Reshaping the World to Suit the Needs of Self-Employed Professionals"
4. FreshBooks, "FreshBooks vs. QuickBooks"