Zoho Inventory Review 2023
We spent 20 hours looking at Zoho Inventory and its top eight competitors to find what works and what doesn't. Our verdict: Zoho's online selling options and monthly order limits make it a great software choice for small to medium-sized multichannel retailers.
Data as of 12/12/22. Offers and availability may vary by location and are subject to change.
* With annual payment
Zoho is one of the top business software providers on the market for good reason. Zoho products have a reputation for quality and cost-efficiency. And in our opinion, Zoho's inventory management system delivers on that reputation.
That's not to say that Zoho Inventory is perfect. We actually think Zoho is a little limited and a little overpriced considering the other options out there for business owners. The integrations and add-ons for Zoho can also drastically increase the cost of the software for business owners. But overall, Zoho delivers a quality product that should work well for most small to medium businesses—especially those selling their products on multiple sales channels.
Zoho Inventory plans and pricing
Zoho's inventory software is pretty reasonably priced. And we absolutely love that there's a free, cloud-based inventory option. Zoho also offers a free mobile app on every plan, which means greater accessibility and ease of use.
Of course, when trying to decide between the four paid options for Zoho Inventory, a system that costs $2,868 per year (with additional costs for certain add-ons) can be cost prohibitive to many small businesses. However, if you are looking to grow your business, Zoho allows you to start with 1,500 orders and scale up. Although it's a drawback that you'd have to cycle through plans to get to unlimited orders, it can make sure that your inventory costs aren't outweighing your profit.
Plan

Starting price

Orders per month

Shipping labels per month

Features

Learn more

Free
$0.00/mo.
50 orders/mo.
50 labels/mo.
1 warehouse
2 users
1 integrated Shopify store
View Plans
Standard
$59.00/mo.*
1,500 orders/mo.
1,500 orders/mo.
2 warehouse
3 users
Ecommerce integrations
View Plans
Professional
$99.00/mo.*
7,500 orders/mo.
7,500 labels/mo.
5 warehouses
5 users
2 integrated Shopify stores
5 automated workflows
View Plans
Premium
$159.00/mo.*
15,000 orders/mo.
15,000 labels/mo.
7 warehouses
10 users
5 integrated Shopify stores
10 automated workflows
View Plans
Elite
$239.00/mo.*
25,000 orders
25,000 shipping labels
15 warehouses
15 users
5 integrated Shopify stores
10 automated workflows
View Plans
Ultimate
$329.00/mo.*
25,000 orders
25,000 shipping labels
15 warehouses
15 users
5 integrated Shopify stores
10 automated workflows
Zoho analytics
View Plans
Data as of 12/12/22. Offers and availability may vary by location and are subject to change.
*With annual payment
As we've already mentioned, Zoho imposes limits on the number of orders you can receive, as well as the number of shipping labels you can print each month for most plans. That's not great, but you're not completely stuck if you wind up going over your allotted number of orders or shipments. Zoho also gives you the option to add 50 more orders and 50 more labels for $5—just in case. You can also add a warehouse to your plan for $9 per month (or $90 per year). Zoho will also offer customized add-ons depending on your business needs. However, these add-ons can add up and we don't love that incur extra costs.
And if none of these plans seem to fit your business just right, you can always get a customized plan and pricing by contacting the Zoho team.
A note for nonprofits
If you're running a nonprofit, you're probably on a strict budget. To help, Zoho offers qualified businesses a 15% discount on the pricing we've outlined above.
One of the things we like best about Zoho Inventory is its customizability. The software allows you to create custom functions and workflows, and it comes with an API that allows you to integrate your system with virtually any other business software. That all gives you the freedom to set up a system that works perfectly with your business processes.
Zoho also offers barcoding support for businesses looking to speed up their inventory processes. This allows you to find and update product data in a matter of seconds, automate warehouse processes, and track your inventory in greater detail.
To make things even easier, Zoho supports all kinds of detailed tracking. In addition to serial number and batch tracking, Zoho Inventory lets you track your products by expiration date. That's not a standard feature for many other inventory management platforms, but it's perfect for any business selling perishable goods.
Finally, Zoho is entirely cloud-based. That's a huge advantage for businesses with multiple locations or inventory managers since everyone can update their inventory changes in perfect sync.
Best Inventory Management Software
While Zoho Inventory is a solid inventory management platform, we keep coming back to its biggest flaw: the fact that it's missing some of the features we see from other inventory software in this price range. Specifically, there are some things—like shipping and ecommerce—that other brands have built in but Zoho relies on integrations.
Another strike against Zoho is the glitchiness of those third-party integrations. We understand that Zoho has a vested interest in keeping customers within the Zoho suite of services. But we also think it's not exactly in the best interest of the user if the platform doesn't work well with the most commonly used business solutions (like Xero Accounting, for example).
Zoho can also be extremely tricky to use. Zoho's onboarding process is notoriously lacking compared to other inventory software brands, which means there's a higher barrier to entry than is strictly necessary. That's especially bad since the platform's customization options often make the Zoho inventory dashboard a lot more crowded and confusing than other options.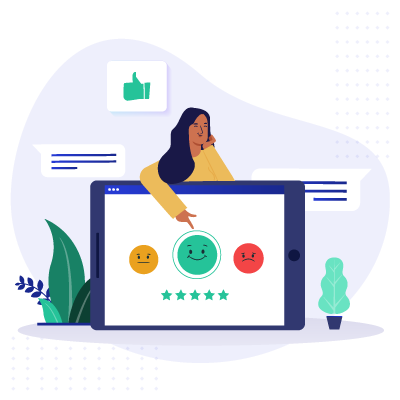 Expert Advice, Straight to Your Inbox
Gain confidence in your business future with our weekly simple solutions newsletter.
Key features of Zoho Inventory
As we've already mentioned, Zoho Inventory is fairly good when it comes to multichannel selling. With Zoho, you can easily update your inventory quantities across all your stores and channels. Plus, you can manage your product variants—including their specific prices, costs, and SKU data—all from a single product listing (or item group) within your Zoho system.
Zoho also offers batch, serial number, and expiration date tracking features. This makes it easy to look up and track costs, defects, and sales data for groups of products based on when they were made or how close they are to their expiration date.
We also like that Zoho offers so many automation options. For instance, you can set up your system to automate the inventory replenishment process. So as soon as your inventory levels hit a certain point, your Zoho system can automatically submit a purchase order for you to reorder the product. And while your software will also automatically update each product's stock level when new orders come in, you can still easily handle quantity adjustments anytime you see a disparity between the number of items in your system versus the number of items on your shelf. Each automated tracking feature across inventory and sales allows you to maintain the centralized inventory for your growing business, ensuring that you know what you have on hand.
Zoho makes it easy to keep everyone in your organization on the same page. Even if you're selling on multiple channels, Zoho will automatically update your inventory counts based on each individual sales order. This ensures that everyone is working with the most accurate inventory numbers (so you don't have to worry about your sales reps promising more than your business can actually deliver).
But while the application can sync with many of the major sales channels, Zoho Inventory still comes with limitations. Most of the plans put a limit on the number of orders and shipping labels you can process each month. However, the newly announced Elite plan does offer unlimited orders and shipping labels for $239 per month.
With Zoho, you also get greater flexibility to sell your items in ways that actually make sense for your business. For example, Zoho offers item kitting, allowing you to create composite items anytime you want to bundle products. Plus, you can buy and sell in multiple currencies and even measure sales performance on a channel-by-channel basis.
Another sales perk of Zoho Inventory? It actually supports dropshipping. So if you don't want to deal with order fulfillment on one or more of your products, you can manage drop shipments for those items within your system without it interfering with your other items.
Warehouse and order management
Zoho's warehouse and order management features make it easy to fulfill sales orders and keep your customers happy.
In addition to providing support for multiple warehouses, Zoho also lets you view and track stock levels at each warehouse individually. If necessary, you can use Zoho to transfer stock between locations. And Zoho's barcode scanning support makes it easy to process those stock movements, since your warehouse employees can simply scan product barcodes to check in your items. This makes warehouse management super easy and feeds into some of the best features of the Zoho inventory management software.
Zoho also offers support for lots of different order fulfillment strategies. You can automate your system to generate packing slips and dispatch orders from whatever warehouse is closest to your customer—ensuring they experience the fastest delivery time possible. You can even use Zoho to arrange partial order fulfillment in the event that the customer orders items that need to be shipped from multiple warehouses.
Zoho reports give you a bird's eye view of your business that helps you make smarter decisions that lead to more profit—including monitoring supply chain and sales channel performance.
With Zoho's purchase reports, for example, you can view your low stock notifications, examine recent invoice data, and track your outstanding purchase orders. With Zoho's sales reports, you can gain new insights into your customer base—right down to how they pay for their orders.
The software also provides detailed Cost of Goods Sold (COGS) reporting, using the first in, first out method. This report can be easily synced with your accounting software without you having to input your sales data multiple times. Plus, all your Zoho reports are exportable to CSV, XLS, or PDF files, giving you the flexibility you need to put those reports to good use anywhere you need them.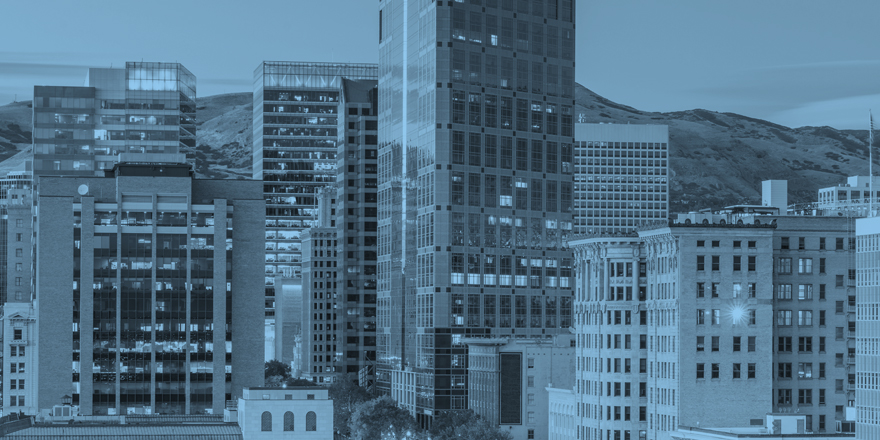 Ordoro offers everything you need to sell your products online or in person.
Get total control over your inventory
Align your business strategy with your stock management
Maintain vendor and customer relationships
Zoho offers plenty of integrations. Whether they work perfectly is kind of another story. In fact, we noticed that Zoho has a definite tendency to get glitchy when working with any software that isn't a Zoho product. Not cool.
But Zoho does have a great reputation. It's such a prevalent software in so many aspects of business and the brand has built relationships with many of the major online marketplaces. This allows Zoho Inventory users to easily sync their inventory across their Shopify, Etsy, Amazon, and eBay stores. Plus, Zoho is compatible with tons of payment gateways, which means you can get paid faster. Here are a few of the other integrations available with Zoho Inventory:
Accounting: Zoho Books, QuickBooks Online
Analytics: Zoho Analytics
Digital signature: Zoho Sign
EDI: Crossfire, SPS Commerce
Marketplaces: Amazon, BigCommerce, eBay, Etsy, Magento, WooCommerce
Payment services: Stripe, PayPal, 2CHECKOUT, Braintree, Authorize.Net, Forte, WePay
Productivity and collaboration: Slack, G Suite
Sales and marketing: Zoho CRM, Google Shopping
Shipment tracking: AfterShip
Shipping: USPS, UPS, FedEx, DHL Express, Australia POST, Envia, Easyship, Asendia, DPD
Shopping cart: Shopify, Zoho Commerce
Subscription Box: Zoho Subscriptions
Taxes: Avalara
Zoho is always adding on new features and integrations based on user feedback. In the last few months—since we last updated this review—Zoho added a subscription box integration and additional plans that include support for unlimited orders and labels. These kinds of updates show that Zoho is listening to its customers and constantly improving.
We should also point out that while Zoho can integrate with many third-party business solutions, the platform definitely works best with other Zoho products. So depending on your situation, it may be best to use Zoho Inventory only if you're already using other applications from Zoho's suite of services.
Compare Zoho Inventory vs. competitors
Data as of 12/12/22. Offers and availability may vary by location and are subject to change.
* With annual billing
º With integration or add-on
Zoho Inventory offers a lot of inventory control, sales, warehouse, and order fulfillment features that can help your business run more smoothly. But the software doesn't exactly play nice with other non-Zoho business solutions, and the integrations and add-ons can definitely add up. However, Zoho works with customers to find the best solutions for your business—including customizable options and pricing.
All things considered, Zoho Inventory is certainly a decent inventory management software. But we wouldn't recommend it to any company with enterprise-level fulfillment needs. And if you're using a third-party accounting or point-of-sale system, you may want to think twice about Zoho. But for everyone, Zoho is clearly a brand that is constantly improving and ready to help you tackle inventory management head on!
Is Zoho inventory free?
Zoho does offer a free inventory management plan. However, it's extremely limited—it supports only 20 orders per month. That being said, it's also one of the only free cloud-based inventory software options available. That automatically makes it one of the best free inventory options on the market.
Need free inventory management software?
Does Zoho have inventory management?
In addition to all the other Zoho apps on the market, Zoho also offers an inventory management software. The Zoho inventory app is an effective, budget-friendly option for small to medium multichannel retailers. They are constantly updating the app to fit with more Zoho applications and listening to user feedback about order limitations and integrations.
How do I use Zoho Inventory?
To use Zoho inventory software, the first step is to choose a plan that suits your business and sign up. From there, you can start uploading your item details and syncing your sales channels. Zoho makes you upload products to your catalogue one by one, but once you're done you can start managing inventory for all your online stores in one place.
Keep in mind that while you're getting started, Zoho doesn't offer great onboarding support. However, the brand has provided some online resources for common setup problems and questions. You can check out the onboarding guide on the Zoho website.
Want more top inventory software recommendations? Check out our favorite inventory systems to learn more about your options.
We spent 20 hours looking at Zoho Inventory and its top eight competitors to find what works and what doesn't. We compared pricing, features, and integrations to other inventory management plans and Zoho still came out on top.
Disclaimer
At Business.org, our research is meant to offer general product and service recommendations. We don't guarantee that our suggestions will work best for each individual or business, so consider your unique needs when choosing products and services.