Best Order Fulfillment Software of 2023
Staying on top of sales orders can be hard. Here are the top five order fulfillment software options to make it easier.
Data as of 12/14/22. Offers and availability may vary by location and are subject to change.
* With annual billing
Want to get your products to your customers faster and more efficiently? If so, getting order fulfillment software like Zoho Inventory, Ordoro, ShipBob, Easyship, and inFlow could be the best move for your business.
Order fulfillment (or the process of getting your product delivered to your customer post-sale) is vital to maintaining customer satisfaction. Your buyers want their items quickly, after all.
But running an operation that fast means monitoring and optimizing your warehouse order management, your supply chain, and your customer communication.
You don't want to send the wrong product to the customer—our top picks combine inventory and product management with shipping platforms to prevent this from happening. 
Read on to see how these products can help you.
Best order fulfillment software
:

Best overall

:

Most accessible

:

Best warehouse shipping

:

Best to grow your business

:

Most affordable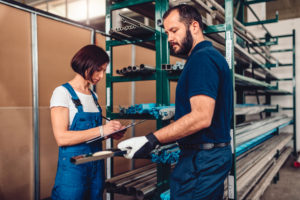 Top order fulfillment systems at a glance
| | | | | |
| --- | --- | --- | --- | --- |
| Provider | Multi-location support | Domestic & international shipping | Price | Learn more |
| | Yes | Domestic + international | $0.00/mo. | View Plans |
| | Yes | Domestic + international | $59.00/mo. | View Plans |
| | Yes | Domestic + international | $5.00/mo. per bin | View Plans |
| | Yes | Domestic | $89.00/mo.* | View Plans |
| | Yes | Domestic + international | $0.00/mo. | View Plans |
Data as of 12/14/22. Offers and availability may vary by location and are subject to change.
* With annual billing
Zoho Inventory: Best overall order fulfillment software
Data as of 12/14/22. Offers and availability may vary by location and are subject to change.
There are two important parts of order fulfillment efficiency: item organization and shipping. Zoho Inventory offers both through a range of features that complement your business, including barcoding products and labelling for shipments. 
Zoho's dashboard keeps everything clear and organized, displaying your sales activity, product details, and inventory summary in an easy-to-understand format. Helping you keep everything clear and organized is a big part of Zoho, and you can see it from the dashboard interface right when you log in. Immediately, you can see sales activity, product details, and your inventory summary on the dashboard. This helps you to make informed decisions about where products go and ensure they get to the customer.
Zoho helps you integrate and optimize your shipping and supply chain. With over 60 integrations and add-ons for taxes, payment, shipping, productivity, and marketplaces, Zoho enables you to get your products everywhere. Templates ensure that you're filling out the right information on your packing slip and shipping label, too.  
But Zoho isn't a perfect solution. Some of its downsides include a limit on how many shipping labels you can print, the number of shipments you can track, and the number of orders you can fulfill each month. Unfortunately, there's no option for unlimited shipping or orders. Overall though, Zoho takes the top spot because of its price, features, and integration opportunities.
Looking beyond order fulfillment, Zoho is a great inventory management software that helps you keep everything in your business—whether in retail stores, online, or in warehouses—organized and up to date. With automated reporting and analytics, you can see what's selling well and needs to be restocked. The platform stays on top of your inventory so you can focus on running your business.
Zoho Inventory is an online cloud-based application that is also available for iOS and Android mobile devices. That means it can work anywhere for you and your business.
Data as of 12/14/22. Offers and availability may vary by location and are subject to change.
The next order fulfillment software on our list is Ordoro, which offers a lot for order fulfillment—including dropshipping!
With a lot of our favorite features, Ordoro covers everything you could want out of order fulfillment and more! Automations are a huge part of the software for tagging items, optimizing workflow, and helping with shipping, which lets you focus on what matters: getting products to your customers.
Ordoro doesn't get our overall pick, though, because the cost for the Pro and Enterprise plans is out of range for many businesses, and some of the features are plan-dependent. However, the inventory management from Ordoro is fantastic and keeps things organized across locations and warehouses. The ability to barcode products helps keep track of inventory across warehouses, and five international shipping partners ensure you can ship and sell globally.
Even in its most basic plan, Ordoro offers a lot. There are discounted USPS shipping rates, multi-carrier shipping, batch label printing, and no fees for Seller Fulfilled Prime shipping rates. With automations that make it easier for you to label and ship, Ordoro excels at shipping. Depending on the size of your business, you may want to opt for the more expensive Pro or Enterprise plans, but for order fulfillment, Ordoro gets the job done well in the Express plan.
This is one of the better services out there, and with an impressive number of features, Ordoro can be a one-stop inventory management and dropshipping software for your business.
ShipBob: Best warehouse shipping
Data as of 12/14/22. Offers and availability may vary by location and are subject to change.
ShipBob is different from the other options on our list because it isn't actually an inventory management platform—it's an order fulfillment service.
With ShipBob, you pay to store your inventory at one or more ShipBob warehouses around the country. Then, when a sales order comes in, ShipBob will pick, package, and ship your items for you from whatever warehouse is closest to your customer. This allows ShipBob to offer two-day shipping nationwide—which means you get to offer two-day shipping nationwide.
Once the order is shipped, you can view detailed analytics on your sales data, see timelines for every order, and even filter your inventory by order status. Plus, you can share tracking data with your buyers. These features give you everything you need to provide the best possible customer service experience.
inFlow: Best to grow your business
Data as of 12/14/22. Offers and availability may vary by location and are subject to change.
* With annual billing
inFlow isn't just an order fulfillment software—it also includes an inventory management program that helps organize all aspects of your business so you can focus on growth and relationships. With a built-in showroom and the inFlow Smart Scanner to keep you updated on inventory, inFlow ensures you're organized and ready to get products to customers.
But the pricing plans can add up fast—especially when including add-on features—and they don't ever include unlimited orders. Although the software isn't available for Mac, it does have mobile support and is available online. There are integrations that connect with QuickBooks for accounting and Zapier for automations. With payable invoices and shipment tracking, you have control over everything on the seller side too. 
inFlow makes it easy for you to pick, pack, and ship products to customers. You can track shipments and use freight shipping for larger (and farther) shipments. With invoicing and tracking, you can be sure that your customers receive the product, and you receive payment. Multi-channel tracking allows you to keep track of your stock at different locations and warehouses and move products around to fulfill consumer needs. With a comprehensive inventory management software included, you can be sure that you are sending your best.
Easyship: Most affordable
Data as of 12/14/22. Offers and availability may vary by location and are subject to change.
Easyship offers a global network of warehouses to help improve transit times, lower shipping costs, and help expand your business's reach. Importing products through an online store or spreadsheet helps Easyship organize your inventory, while ecommerce integrations allow you to sell products to consumers easily. Plus, there are great partner programs—like Stripe, eBay, and Amazon—that help streamline your business and get products to customers faster.
The price for each plan is reasonable, and there is both a free trial and a free plan option. However, all of these plans impose limits on shipments per month. If you are looking for unlimited shipments, Easyship has a custom Enterprise plan that can be priced to meet your needs. However, you still have to pay for your shipping; according to Easyship your monthly costs are the subscription plan, postage, and insurance. 
Automations and shipping preferences can be set to make it easy to send packages based on courier selection, delivery preference, package size, product value, and more. With shipping, return labels, and tracking information, Easyship ensures your customers are kept up to date. With over 250+ courier solutions and a global fulfillment network, Easyship is a good idea for businesses looking to expand nationally and globally.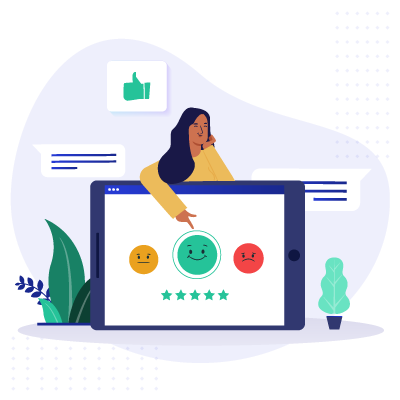 Expert Advice, Straight to Your Inbox
Gain confidence in your business future with our weekly simple solutions newsletter.
Order fulfillment software helps you keep track of stock levels, it's true. But it also helps you organize your warehouse and ship your items to the customer faster. For that, we recommend Zoho Inventory, Ordoro, ShipBob, inFlow, and Easyship. While none of these options are perfect, they can all help you take your company's order processing to the next level.
For more information on our top inventory management software, our guide can help. Check it out to see which inventory management platforms are best for various types of businesses.
Order fulfillment software FAQ
The order fulfillment process varies from business to business, but usually follows a specific pattern:
Your business receives goods.
Your business processes customer orders through picking and packing the items in question.
Your business ships and delivers the order.
Your customers (hopefully) return for future orders.

The key to a successful fulfillment operation is to optimize each step in the order fulfilment process, thereby ensuring your customers receive their orders as quickly as possible.
There are a few things you can do to improve your order fulfillment:
Ensure order visibility throughout the entire fulfillment process. Making your system as transparent as possible helps you more quickly identify bottlenecks. This includes sending tracking information to customers and being upfront about delays.
Choose a fast, reliable shipping and logistics partner. If you speed up the supply chain, you can ensure your customer gets their items in less time.
Invest in your warehouse management. Keeping your warehouses organized helps your employees find products faster, which speeds up the delivery process.
Integrate all your business services. If your supply chain management, logistics, point-of-sale, inventory, and accounting solutions can all integrate, you can avoid double-entering your data. This makes it easier for you to run your business and make the customer experience seamless.
What is the order fulfillment rate?
Your order fulfillment rate is the number of orders your business processes, divided by the total number of orders. This data point indicates your business's speed and accuracy, so if you have a low order fulfillment rate it means you're losing money by failing to ship orders on time. Fortunately, order fulfillment software can help you keep track of everything, so you can focus on growing your business rather than stressing about missing and late orders.
We determined our rankings for the best order fulfillment software based on pricing, features, integrations, and ease of use. Primarily, we were looking for software that would work with warehouses and shipping. We compared each software option to determine our top five. If the software included a free plan, dropshipping, or other special features, that was also considered in the rankings.
Disclaimer
At Business.org, our research is meant to offer general product and service recommendations. We don't guarantee that our suggestions will work best for each individual or business, so consider your unique needs when choosing products and services.