2023 ShipBob Inventory Management Review
If you're looking for a company to handle your customer order fulfillment, ShipBob is a great solution. But can it replace standard inventory management software?
Data as of 12/13/22. Offers and availability may vary by location and are subject to change.
If you're trying to find a way to make your ecommerce business more efficient, you've no doubt heard of third-party logistics (3PL) provider, ShipBob. ShipBob is a fulfillment company, meaning it can store your inventory, then ship that inventory directly to your customers.
ShipBob's software can potentially save your business money on storage and shipping costs, plus it elevates your customer service. And the fact that it offers inventory management services is just icing on the cake, right?
Unfortunately, ShipBob is far from being a complete inventory management system. But that doesn't mean it can't work for some businesses. Check out our complete ShipBob review to see if you can get away with using ShipBob instead of a standard inventory management software.
ShipBob is best for small ecommerce brands
ShipBob's main claim to fame is its order fulfillment and two-day shipping. Essentially, when you sign up for ShipBob, you can distribute your inventory across the company's eight warehouses in the US. That way, no matter where your customer is located, they're close enough to a warehouse to receive their shipment within two days.
This essentially allows small-business owners to offer their customer Amazon-level logistics without having to buy their own warehouses across the country.
However, ShipBob offers only basic inventory management features. So as an inventory solution, we really only recommend ShipBob to ecommerce merchants with very basic inventory needs. If you want a solution that organizes your supply chain, purchase orders, and B2B sales orders, ShipBob is not for you.
Two-day shipping
Multichannel integration
Not a full-service inventory management solution
Problems fulfilling large orders
Expensive
If you're a small online retailer, you may not have the physical space to store all your inventory. And if you're making more than a couple of sales per week, it may be overwhelming trying to get customer orders sent out on time.
ShipBob addresses this by offering cheap warehouse storage and two-day order shipment. This ensures your customers get the best possible experience on your site with minimal work on your part.
ShipBob can also integrate with all your sales channels. So whether your company is selling products on social media, your website, or an online marketplace like Etsy, ShipBob can handle your order fulfillment.
The biggest downside to ShipBob is it's just not made for inventory management. Sure, you get some basic inventory features. But those features all relate to ShipBob's part of the process—the customer order fulfillment. It offers little to no features to help you manage supplier relations, product orders, or inventory delivery.
What's more, ShipBob struggles to accurately process and fulfill large orders. So if your ecommerce business has customers who like to order in bulk, ShipBob likely won't be a good fit for you.
Finally, ShipBob can be more expensive than you think. While the company claims it finds you the best deals on shipping to minimize your costs, many users report being charged exorbitant rates to ship their products even short distances. These shipping costs also aren't listed in advance, so you may get hit with an extremely high shipping fee without warning.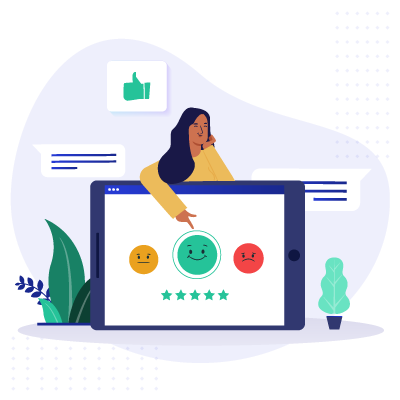 Expert Advice, Straight to Your Inbox
Gain confidence in your business future with our weekly simple solutions newsletter.
ShipBob plans and pricing
To use ShipBob, you'll first need to send your products to a ShipBob warehouse. Once they receive your items, you'll pay a receiving fee to cover checking in and storing your items. From there, you'll pay a monthly warehousing fee, which is based on the amount of space your products take up.
Here's how the pricing breaks down:
| | |
| --- | --- |
| Service | Cost |
| Receiving | $25.00 for the first two hours, $35.00/man hour thereafter |
| Storage | $40.00/mo. per pallet, $10.00/mo. per shelf, $5.00/mo. per bin |
| Item picking | $0.00/order for first 4 picks, $0.20/pick for every item in the order thereafter |
| Standard packing | $0.00 for plain boxes, mailers, tape, and dunnage |
| Shipping | Varies based on your order's destination, weight, and dimensions |
Data as of 12/13/22. Offers and availability may vary by location and are subject to change.
After that, you'll pay additional fees based on the orders you need fulfilled. You get free picking* for up to five items per order, and plain packaging is included. But you'll need to cover shipping costs on top of your other fees, and you're completely reliant on ShipBob to pick the most cost-efficient shipping methods.
*Picking: The process of physically finding a product within a warehouse and adding it to a customer shipment.
As previously mentioned, the key selling point of ShipBob is its distributed inventory, which allows you to offer your customers two-day shipping. When you sync ShipBob with your online store, the system can identify where customers are located and route their order to the nearest warehouse with the customer's items in stock. If the warehouse is close enough, your site will offer a two-day shipping option.
In addition to this optimized shipping feature, ShipBob offers some basic inventory management features to complement its fulfillment solution. Using ShipBob's software, you can view the status of your inventory and current stock levels. From there, you can request inventory transfers between ShipBob's warehouses, bundle products for promotional deals, and set reminders to replenish your stock.
ShipBob also offers some basic reporting features. For instance, you can search your orders to look up the status of customer shipments—handy when you're trying to answer customer service questions. You can also use ShipBob's reporting tools to identify products with high cost and poor turnaround to optimize your business.
If you're willing to pay a little extra, you can also complement ShipBob's fulfillment solution with custom packaging. This helps build your brand and increase perceived product value. However, you'll have to request a quote to see how much it'll cost you.
ShipBob is compatible with over 50 of the leading ecommerce platforms and business services, including the following platforms:
Accounting and tax: Taxlar, Avalara, Clearbanc
Custom packaging and design: Packlane, Noissue, Arka
Crowdfunding: KickStarter, IndieGoGo, CrowdOx, BackerKit, WeFunder
Ecommerce: Shopify, Walmart, eBay, Squarespace, BigCommerce, WooCommerce
Freight and shipping: ShipStation, UPS, USPS, DHL, FedEx, FlexPort, Freightos
Inventory management: Cin7, TradeGecko, Stitch Labs, Skubana, Inventory Planner
Marketing and advertising: Mute Six, ROI Revolution, adQuadrant, eHouse Studio
Marketing and CRM: Gorgias, Simplr, Privy, Zaius, Klaviyo, QuadPay
Returns management platforms: Happy Returns, Returnly, AfterShip, Loop Returns
We especially like that ShipBob integrates with crowdfunding campaigns, as it allows fledgling ecommerce companies to raise capital for their products while efficiently distributing rewards to donors who meet certain criteria.
Best Inventory Management Software
One thing we like a lot about ShipBob is its dedication to quality customer service. The support team is responsive and knowledgeable, so you can quickly get resolutions to any problems you experience via live chat or email.
We also like that ShipBob provides features (like customer order management) to help facilitate your own customer communication. ShipBob gives you all the information you need to provide clear answers to customer questions so you can build a loyal customer base yourself.
Compare ShipBob vs. competitors
Data as of 12/13/22. Offers and availability may vary by location and are subject to change.
* With annual billing
º With integration or add-on
ShipBob is an effective fulfillment partner, but is it a good fit for inventory management? Survey says, probably not.
While ShipBob's two-day shipping is certainly a nice perk, the service doesn't really offer the big-picture inventory features you'd expect with a full-fledged inventory service. But if you're running a small ecommerce store with minimal products . . . you could probably get away with the pared down inventory offerings available with ShipBob.
Not all retailers feel comfortable letting a third-party take control of their shipping. So if you're looking for a more comprehensive solution that includes order fulfillment, check out our top-recommended inventory platforms for warehouse management.
Order fulfillment refers to the process of assembling, packaging, and shipping orders to customers. So a company that offers a fulfillment system is essentially offering to store your inventory, then assemble, package, and ship orders to your customers on your behalf.
A fulfillment center is the physical location where fulfillment service takes place. Often, fulfillment centers are located within the warehouses where inventory is stored. Shipping rates are often dependent on the location of your fulfillment center, so it's important to pick a logistics provider with lots of fulfillment centers. That way, there's likely to be a warehouse close to your customer no matter where they're located—which helps keep your shipping costs low.
For our review of ShipBob, we looked at plans and pricing plus features, integrations, and ease of use to determine our basic star ranking. From there, we dove into how ShipBob works with ecommerce platforms and what it offers as a fulfillment service versus inventory management. We also created a comparison table to see how it stacks up against our top five inventory management systems. Although ShipBob is a fulfillment system—instead of an inventory management system—it has many similar features, which is why we compared it to inventory management platforms.
Disclaimer
At Business.org, our research is meant to offer general product and service recommendations. We don't guarantee that our suggestions will work best for each individual or business, so consider your unique needs when choosing products and services.