Best Domain Registrars for Small Businesses: 2019
---
Which registrar should you use to snag your business's perfect domain?
Last Updated: 2 months ago
We verified all the pricing information for our recommended registrars. GoDaddy changed its .com pricing, so we updated this article to reflect that change (but it didn't change our ranking). We also made some changes to the formatting to make our ranking easier for you to read.
Trying to figure out which domain registrar is best can feel a lot like trying to spot a specific golden retriever in a crowd of golden retrievers—they all seem to have the same features, they all do pretty much the same thing, and unless you know specifically what you're looking for, you'll have a hard time telling them apart (much less knowing which is best for your business).
We here at Business.org may not be golden retriever experts, but we do know a thing or two about registering a domain. In this review, we'll tell you what domain registrars are the best—and what makes them stand out—so you can find the right one for you.
How we came up with our rankings
For our domain registrar rankings, we looked at a number of factors, including first-year registration cost, renewal cost, brand reputation, optional extras, and customer service helpfulness.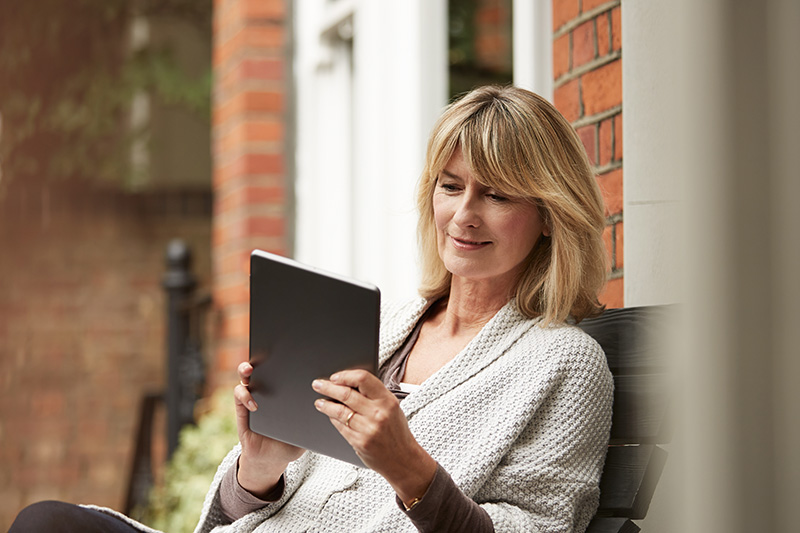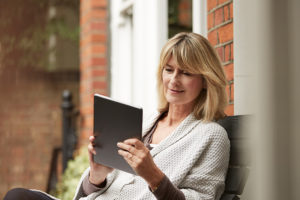 Business.org's top domain name registrars
| | | |
| --- | --- | --- |
| Company | Avg. starting price (for .com) | Web hosting offered? |
| 1&1 IONOS | $1/yr.* | ✔ |
| Namecheap | $8.88/yr. | ✔ |
| DreamHost | $8.99/yr. | ✔ |
| GoDaddy | $11.99/yr. | ✔ |
| Google Domains | $12/yr. | ✘ |
| HostGator | $12.95/yr. | ✔ |
| Name.com | $8.99/yr. | ✔ |
| Domain.com | $9.99/yr. | ✔ |
| Hover | $12.99/yr. | ✘ |
| Dynadot | $8.99/yr. | ✔ |
Data effective 09/27/19. At publishing time, pricing and features are current but are subject to change.
*Applies to new customers on their first domain purchase
Domain pricing
In our reviews of the best domain registrars, we'll show both the typical price for a traditional domain (ending in .com, in this case) and a premium domain (ending in .pizza, for example).
1&1 IONOS: Best overall for small business
Consistent pricing
Free extras
Other website products offered
Annoying upselling
No online chat support
You may not have heard of 1&1 IONOS, but this registrar is super popular in Europe (and unlike your high school chum's girlfriend in Canada, 1&1 is real). That's largely thanks to its transparent pricing: it's one of the only registrars that advertises renewal pricing on its front page. So if you want to know exactly how much your domain will cost next year, 1&1 IONOS makes it easy.
Speaking of cost, 1&1 now offers new customers $1 first-year registration for their first domain. And don't worry, that doesn't just apply to obscure domain extensions—the deal includes .com, .net, .org, .biz, .info, .me, and .club domains. Even if you no longer qualify for that deal, 1&1 still has competitive, straightforward pricing.
But that's not all 1&1 offers. It also includes a custom email address with any domain purchase, a free SSL certificate, and free WHOIS privacy protection—and that's before you even get to its other product offerings, like hosting and advanced email.
With so much goodness to offer, it's no wonder we've picked it as the best registrar for most small businesses.
1&1 IONOS domain pricing
| | | | | |
| --- | --- | --- | --- | --- |
| .com 1st-year cost | .com renewal cost | .pizza 1st-year cost | .pizza renewal cost | Learn more |
| $1/yr. | $15/yr. | $70/yr. | $70/yr. | Get Your Domain |
Namecheap: Best for a pain-free buying experience
No aggressive upselling
Plenty of available add-ons
Competitive pricing
Renewal price increase
Negative hosting reviews
As the name suggests, Namecheap offers relatively inexpensive domains and a minimal second-year price hike. Fortunately, buying a domain with Namecheap feels easy and pleasant. The site has an uncluttered, readable layout that makes it easy to find what you need. And while Namecheap will offer you additional services, it never uses annoying pop-ups or forces you to click through several screens of upselling during checkout in doing so.
Plus, Namecheap offers plenty of extras to go with your domain—from email accounts to website security to site hosting. Its responsive 24/7 customer service is just the cherry on top. No wonder more than 10 million domains are managed with Namecheap.1
If you want a pain-free domain registration experience, we recommend Namecheap.
Namecheap domain pricing
| | | | | |
| --- | --- | --- | --- | --- |
| .com 1st-year cost | .com renewal cost | .pizza 1st-year cost | .pizza renewal cost | Learn more |
| $8.88/yr. | $12.98/yr. | $6.88/yr. | $41.88/yr. | Get Your Domain |
DreamHost: Best for handling data
Free SSL certificate
Minimal renewal cost increase
Extra SSL available
Bot-based customer support
Renewal cost bump
If your business requires you to get data from your customers—making any credit card sales, for example—then take a look at DreamHost. It's the only registrar on this list that comes with a free SSL certificate, which encrypts data on your site (see a full explanation in our website glossary). And for even more data security, DreamHost offers an advanced SSL certificate for just $15 per year (less than many registrars charge for basic SSL).
But DreamHost does more than SSL—it also has fair pricing with less dramatic price hikes than you get with other registrars. Plus, it offers quality site hosting, personalized email, and even a basic website builder.
So if you want an all-around good host with top-notch data protection, we suggest DreamHost.
DreamHost domain pricing
| | | | | |
| --- | --- | --- | --- | --- |
| .com 1st-year cost | .com renewal cost | .pizza 1st-year cost | .pizza renewal cost | Learn more |
| $8.99/yr. | $15.99/yr. | $59.99/yr. | $59.99/yr. | Get Your Domain |
GoDaddy: Most popular with business owners
Popularity with website owners
Super-low starting prices
Suite of website products
Significant renewal price hike
Aggressive upselling tactics
There's a good chance that GoDaddy is the only domain registrar you've heard of (perhaps thanks to those, uh, "memorable" SuperBowl ads?), which makes sense given that GoDaddy manages over 78 million domains.2 And honestly, it's popular for a reason; between .com registration starting at just $4.99 and its host of complementary products (hosting, site building, and more), GoDaddy has a lot to offer.
GoDaddy
Special GoDaddy offer Business.org readers get a special discount from GoDaddy—get a free domain with $1/month hosting!
Just watch out for the second-year price hike—that $2.99 domain won't stay $2.99 forever. And keep in mind that buying from GoDaddy can feel a little overwhelming, what with its cluttered layout and aggressive sales tactics (a free trial of their auto-renewing website builder goes into your cart by default, for example).
Still, if you want something vouched for by tons of other business owners, GoDaddy's the way to go.
GoDaddy domain pricing
| | | | | |
| --- | --- | --- | --- | --- |
| .com 1st-year cost | .com renewal cost | .pizza 1st-year cost | .pizza renewal cost | Learn more |
| $11.99/yr. | $17.99/yr. | $9.99/mo. | $69.99/mo. | Get Your Domain |
Google Domains: Best for no-frills domain purchases
Surprise-free pricing
Clean interface
WHOIS privacy protection included
Few extras available
Pricey email options
No SSL available
Google Domains keeps it simple: you can buy domains (with optional privacy protection features included in the price). If you want email, you can either set up forwarding or get a G Suite account, which gives you a business email account plus access to other Google products (like Google Docs or Google Calendars).
And that's it. Google won't upsell you on hosting, and it won't ask you to purchase extra security. There are no nasty surprises when you renew either; if you pay $12 when you first register your .com domain, you'll pay $12 to renew it.
So if you just want a domain without the extras—maybe because your host has everything you need or you want to reserve your domain without building a site—Google Domains can give you just that.
Google domain pricing
| | | | | |
| --- | --- | --- | --- | --- |
| .com 1st-year cost | .com renewal cost | .pizza 1st-year cost | .pizza renewal cost | Learn more |
| $12/yr. | $12/yr. | $60/mo. | $60/mo. | Get Your Domain |
What's a TLD?
TLD stands for top-level domain, and it basically serves as the suffix for a URL. For example, .com and .org are traditional TLDs. In the past few years, loads more TLDs have been released, like .pizza and .hockey.
Honorable mentions
HostGator: Best for old-school TLDs
Not interested in a newfangled TLD for your business site? We get you. Not everyone can get away with .pizza or .diamonds. If your business needs a more professional suffix, like .com or .org, you might like HostGator. While other registrars offer everything from .auto to .zero, HostGator sticks to 15 more traditional—and professional—suffixes (like .com, .co, .us, .org, .net, .me, and .biz).
If you don't want to be bothered with URL suggestions you can't use, go with HostGator.
Name.com: Best for bulk domain registration
Need a bunch of domains? Check out Name.com. While many registrars allow for registering domains in bulk, Name.com has one of our favorite tools for doing so. Other registrars require you to individually select domain suffixes (.com, .pizza, etc.) you want to search for; Name.com allows you to do that, but it also lets you select suffixes by groups. The real estate group, for example, does a domain search for TLDs like .apartments, .condos, and .lease.
Whether you want to register a bunch of unique domains for all the different products you're launching or you just want to register all the variations of one domain name, Name.com makes it easy to do so.
Domain.com: Best for protecting your site
Domain.com might have the most features for keeping your site safe of any registrar on this list. It's one of the only registrars that offers full site backups (a good safeguard against both hackers and human error). Plus, it offers various tiers of SSL certificates, domain privacy, and regular site security scans.
That makes Domain.com a good bet if your website's security is a concern.
Hover: Best if you need to choose a URL
Hover is great for businesses that need help choosing a domain name, perhaps because [yourbusinessname].com is already taken. Most registrars will suggest domain options if yours is unavailable, but Hover does it best. It will suggest suffix variations by category (for example, .dentist and .lawyer are under the professional category) in addition to wording suggestions (thechloegawrych.com instead of chloegawrych.com).
So if your URL of choice has already been taken by someone else (darn them!), Hover can help you find and register different options.
Dynadot: Best for buying and selling existing domains
Wanna make an offer on a domain someone else owns? Wanna sell a domain you no longer need? Dynadot provides a solid marketplace where you can do just that. (Again, other registrars allow you to do it too, but Dynadot does it better.) You can bid on domains up for auction, browse domains for sale, list your own domain for sale, or put a domain on backorder so you can snag it if it becomes available.
While Dynadot might not be our favorite registrar for new domains, it has the best tools for getting—or getting rid of—already-owned domains.
Choosing the right domain registrar
As you choose a registrar, keep the following factors in mind.
ICANN accreditation
The Internet Corporation for Assigned Names and Numbers (ICANN) supervises the system of domain registration, administering rules and guidelines for registrars. Before buying a domain through a registrar, or a reseller, check the company's ICANN accreditation. (We'll help: the domain registrars included in this review are all ICANN accredited.)
Contract length and auto-renewal
Domain registrars offer anywhere from single-year all the way up to 10-year contract timeframes—read the details and be clear on what you're signing up for before checkout. Most individuals and smaller businesses opt for one-year agreements set to auto-renew upon expiration. Should you go this route, make sure your auto-renewal is properly configured; many a domain has been lost to internet poachers who snatch up freshly expired, unattended URLs (a.k.a. "drop catching").
Pricing
Domain costs vary between registrars, but not by much—the real deals are to be had with discounted bulk domain purchases and web hosting packages (most registrars will waive the price of the domain for a year or longer if you opt for their web hosting services). Also note that prices that appear unusually low don't always reflect extra fees (for ICANN, privacy, SSL certificates, etc.) that will be included at checkout.
Domain transfer
While it is possible to transfer a domain from one registrar to another for whatever reason (maybe you don't like the fact that GoDaddy's founder and now-former CEO hunted elephants and, almost as inexcusable, wears an earring in his 60s), some services charge a fee to move or disallow transfers completely. Again, the fine print—read it.
Customer support
You may not think that domain issues alone require 24/7/365 customer support, but you'll probably think again when your URL mysteriously starts redirecting to a Korean vape shop site overnight. Reliable, around-the-clock customer support (phone, chat, email tickets) becomes even more crucial if you're trusting your web hosting with an all-in-one service.
Privacy services
The WhoIs database stores the details of registered domains, meaning anyone can perform a WhoIs search to find the contact information of the owner, as well as the domain's availability status, registration and expiration dates, and other data. Some domain registrars offer private registration, which substitutes their information for yours in WhoIs searches.  But the listed domain registrant is recognized as the legal owner of the domain name, so proceed with caution.
Other domain registrars
We've shown you the best; here's the rest.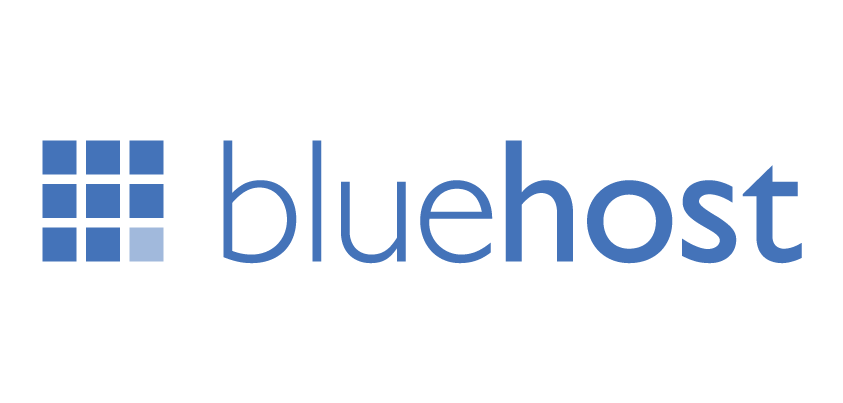 Bluehost
Bluehost Our favorite web host, Bluehost, also offers domain registration. (It even gives you a free domain for a year with some hosting packages.)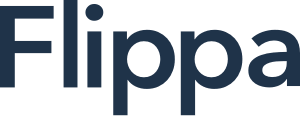 Flippa
Flippa Flippa is primarily a marketplace for buying and selling online businesses, but it also has straightforward domain registration.

Gandi
Gandi Gandi has been around since 1999. It offers domain registration, along with everything else you could need for your website.

Register.com
Register.com Register.com offers domains (and more), but it has some of the least transparent pricing we've seen. No thanks.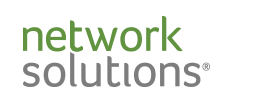 Network Solutions
Network Solutions Much like Register.com, pricing information on Network Solutions's website is non-existent. Another hard pass.
The takeaway
No matter what domain registrar you end up going with, you'll get a fancy new URL for your business website. And frankly, that's the most important thing. Even so, we hope our domain registrar ranking has helped you differentiate one registrar from another and find the one that offers just what your business website needs.
But, uh, you're on your own with that golden retriever.
Now that you have a domain, take a look at hosting services with our rankings of the best web hosting providers and the best WordPress hosting providers. Then create your business website with one of the best website builders.
Disclaimer
At Business.org, our research is meant to offer general product and service recommendations. We don't guarantee that our suggestions will work best for each individual or business, so consider your unique needs when choosing products and services.
Sources
Namecheap, "About Us"
GoDaddy, "GoDaddy Company Overview"