Best Domain Registrars for Small Businesses: 2019
---
Domain name registration doesn't have to be scary, and there's far more than one well-advertised service to choose from. Business.org reviewed 12 domain registrars to find the best.
You've finally come up with a name for your business, so one of the hardest parts of starting up is over . . . almost. Now you'll want to register an internet domain name and build a website based on your brilliant title. The latter is simpler than you might expect, but the purchasing choices for the former are definitely broader than you've been led to believe.
One domain registration company—which we'll be reviewing here, among others—looms so large over the landscape that some believe it's the only place to nail down their .com, thanks to a decade of Super Bowl ads and hired celebrity promoters. (When you think of domain registration, of course you think of Jean-Claude Van Damme.) Just like how Domino's isn't the only pizza purveyor in town, GoDaddy isn't the only place to register a domain on the internet.
Business.org has reviewed a dozen domain registration companies, most of which also provide web hosting services and website builders, and narrowed the field to our top five we'd recommend for small-business owners.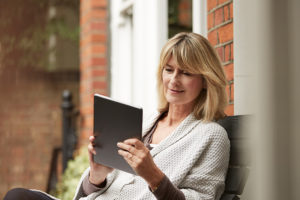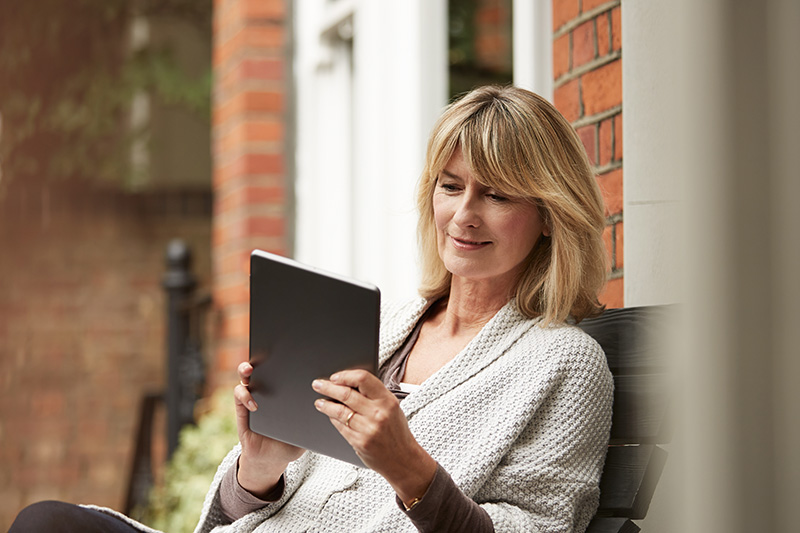 Business.org's top 5 best domain name registrars
Data effective 07/20/18. At publishing time, pricing and features are current but are subject to change.
For the purposes of trying out domain name registrars, we fabricated a business name: Cheesy Crisp Superstar (in our minds and stomachs, it's an artisan grilled cheese sandwich food truck). Then we went about plugging "CheesyCrispSuperstar" into domain search fields. Take a look at our results below.
Simple interface
Smart categorization
NameCheap has been around since 2000, which would explain how it scored such a perfect .com for registering a domain. The California-based company currently manages over 5 million domain names and offers a full range of web hosting and email solutions. The site's navigation is simple and intuitive—and yes, the names are cheap, with some as low as $0.88 a year. Unlike other registrars reviewed here, NameCheap will also throw in free WhoIs privacy masking (more on this later).
Searching the availability of "CheesyCrispSuperstar" yielded over 100 TLD (top level domain) options, divided into four categories: Popular, New, Discounted, and International. Our optimal choice, CheesyCrispSuperstar.com, appeared at the top, for the price of $10.98 a year. There were less expensive TLD options (.co, .club, .site), pricier ones (.net, .fm, .tech), and some that were pretty much useless (.accountant, .health, .racing).
A search for the more generic "GrilledCheese" informed us that GrilledCheese.com has, predictably, been taken, but we could "make an offer" to the owner through third-party marketplace DomainAgents. (For GrilledCheese.com, that offer would have to be $199 or higher—serious cheddar).
NameCheap also offers web hosting services in all of the industry-standard flavors (shared client server space, WordPress platform, virtual private server, dedicated private server, and multiple-site reseller hosting), as well as private email hosting and free domain migration from another registrar.
NameCheap web hosting services
Feature-rich plans
Excellent customer service
Clunky interface
Misleading pricing
Can 17 million customers managing a total of 75 million domain names through GoDaddy be wrong? Not when it comes to name recognition and convenience of service. But for the best deals for the money? They can, in fact, be a little wrong. GoDaddy, the Arizona domain registration and web hosting colossus, does offer great-sounding prices up front, but those prices tend to go up on renewal (watch out for two-year price hikes), and the add-ons add up (as do the annoying upsells). Plus, GoDaddy's user interface is so clunky that you have to wonder why 17 million clients put up with it.
Special GoDaddy Offer

GoDaddy
Business.org readers get a special discount from GoDaddy—get a free domain with $1/month hosting!
Looking up "CheesyCrispSuperstar" gave us CheesyCrispSuperstar.com for $11.99 a year, with the attached options to add CheesyCrispSuperstar.us for an extra $1 and bundle .net, .org, and .info for an additional $18—good reminders to lock down variations on your domain. GoDaddy only listed 15 more common URL suffixes, cutting down on the overwhelming clutter of too many dead-end possibilities.
"GrilledCheese" was another matter: GoDaddy also told us GrilledCheese.com was taken (and it'd hunt down the owner for $69.99—on top of whatever the sale price might be) but offered an array of available alternatives ranging from .info, .co, and .tv solutions to GrilledCheeseShop.com (for $11.99).
GoDaddy's web hosting services are laid out in more useful detail than most, and guarantee 99.99% uptime with 24/7/365 customer support.
GoDaddy web hosting services
Transparent pricing
Feature-rich plans
Complex setup for beginners
Expensive web hosting plans
Germany's 1&1 Internet, launched in 1988, is primarily a web hosting company that also offers domain registration, not the other way around. Because of that, 1&1 Internet's hosting services are more advanced and feature loaded, while its domain registration interface is relatively basic and straightforward—and slightly more expensive. But its extra domain features, like private registration (no one can look up your information) and domain parking (forward unused domains to 1&1 Internet or sell them through a third party), could come in handy.
As our previous searches had already proven, CheesyCrispSuperstar.com was available. 1&1 Internet would sell it to us for $0.99 the first year and then for $14.99 every year thereafter. Also suggested were CheesyCrispSuperstar.org ($0.99 first year, then $19.99 annually), CheesyCrispSuperstar.net ($8.99 first year, then $19.99 annually), and CheesyCrispSuperstar.io ($34.99 first year, then $49.99 annually).
As for GrilledCheese.com, 1&1 Internet told us it was "not available" and only gave the option to transfer the domain if we already owned it—but if we already had it, why would we be searching for it? Unlike previous domain searches, however, 1&1 Internet did let us know that GrilledCheese.org was available, along with pricier .co and .store versions.
1&1 Internet web hosting doesn't seem to be aimed at newbies with little online experience; it's more for advanced resellers and designers who already know the ins and outs and 1s and 0s.
1&1 Internet web hosting services
Clean interface
Linux and Windows web hosting
Inconsistent search results
Persistent upselling
Washington company Domain.com has been in operation since 2000, and it's currently owned by Endurance International Group, corporate home to web-hosting companies like Bluehost, HostGator, iPage, and SiteBuilder, as well as domain registrar BuyDomains.com. Domain.com's search interface is as comprehensive as it is clean and uncluttered, but you'll want to pay attention to the default add-ons before checkout.
As expected at this point, Domain.com informed us that CheesyCrispSuperstar.com is available, this time for $9.99 a year—though placing it in the checkout cart defaulted to a two-year charge and added on domain privacy for an extra $8.99 a year. The results page also displayed alternate suffix options like .net, .org, and .us at around the same price point. For future reference, Domain.com also offered to sell us CheesyPoof.com for $2,288—Cartman and South Park are likely responsible for that price hike.
Our next search returned us "Sorry, GrilledCheese.com is unavailable" with no prompts to proposition the owner. And unlike our experience with previous domain registrars, we were informed that the .net and .org variations were taken, but .co was still unclaimed—some inconsistencies here. We were also offered GrilledCheeseRecipe.com for $2,495, which seems like a steep price to post a kitchen instructional that consists of "Bread. Cheese. Butter. Grill. Enjoy."
Domain.com's web hosting plans come in Linux and Windows server varieties, a choice not many other services offer.
Domain.com web hosting services
Easy interface
Extensive search results
No 24/7 support
No web hosting
Decade-old Canadian company Hover is a domain registrar and only a domain registrar—no web hosting services. The interface is simple and attractive, and if you're looking for a sheer abundance of choices, Hover can crank out a seemingly endless list of variations on a single name entry.
Of course, CheesyCrispSuperstar.com was available (for $12.99 a year), as were the .net and .org versions, conflicting with Domain.com. The results page also displayed hundreds of "CheesyCrispSuperstar" variations with every suffix unclaimed, and these were broken out into sections like "Personal" (.expert, .guru, .mom), "Organizations" (.camp, .church, .foundation), "Lifestyles & Relationships" (.love, .singles, .wedding), and dozens more. We were especially intrigued by the "Food & Drink" section recommendation CheesyCrispSuperstar.vodka.
A search for "GrilledCheese" didn't bother telling us what wasn't available, instead spitting out hundreds of available substitutes for .com, mostly with international suffixes (one of our favorites was GrilledCheese.haus for $29.99 a year). Overall, the most refreshing parts of using Hover are the pricing transparency and lack of upselling; what you see and select is what you get at checkout.
As we mentioned, Hover doesn't offer web hosting—but it does have domain-personalized email and file-sharing options, should your eventual web host fall short in those areas. Also, Hover doesn't offer 24/7 support, just work-hour email and chat (no phone). But if they're not hosting your website, it probably wouldn't be much of an issue.
Other domain registrar alternatives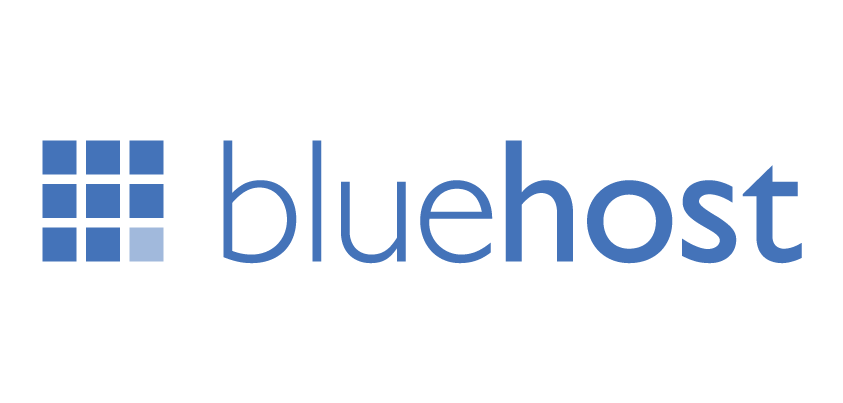 BlueHost
Full-service web hosting with domain search and registration through Domain.com

DreamHost
Full-service web hosting with comprehensive domain search and registration.

Dynadot
VPS web hosting and email service with inexpensive domain search and registration.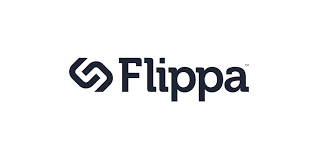 Flippa
Entrepreneur platform for buying and selling domains and businesses.

Gandi
Cloud and WordPress web hosting with extensive domain search and registration.

HostGator
Full-service web hosting with domain search and registration through Domain.com.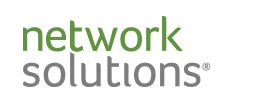 Network Solutions
Shared and WordPress web hosting with full domain search and registration.
Domain name registration factors to consider when choosing the right TLD
ICANN accreditation
The Internet Corporation for Assigned Names and Numbers (ICANN) supervises the system of domain registration, administering rules and guidelines for registrars. Before buying a domain through a registrar, or a reseller, check the company's ICANN accreditation. (We'll help: the domain registrars included in this review are all ICANN accredited.)
Contract length and auto-renewal
Domain registrars offer anywhere from single-year all the way up to 10-year contract timeframes—read the details and be clear on what you're signing up for before checkout. Most individuals and smaller businesses opt for one-year agreements set to auto-renew upon expiration. Should you go this route, make sure your auto-renewal is properly configured; many a domain has been lost to internet poachers who snatch up freshly expired, unattended URLs (a.k.a. "drop catching").
Pricing
Domain costs vary between registrars, but not by much—the real deals are to be had with discounted bulk domain purchases and web hosting packages (most registrars will waive the price of the domain for a year or longer if you opt for their web hosting services). Also note that prices that appear unusually low don't always reflect extra fees (for ICANN, privacy, SSL certificates, etc.) that will be included at checkout.
Domain transfer
Best Domain Registrars
GoDaddy
Quickest Registration
Domain.com
Most Comprehensive
Hover
Simplest Registration
While it is possible to transfer a domain from one registrar to another for whatever reason (maybe you don't like the fact that GoDaddy's founder and now-former CEO hunted elephants and, almost as inexcusable, wears an earring in his 60s), some services charge a fee to move or disallow transfers completely. Again, the fine print—read it.
Customer support
You may not think that domain issues alone require 24/7/365 customer support, but you'll probably think again when your URL mysteriously starts redirecting to a Korean vape shop site overnight. Reliable, around-the-clock customer support (phone, chat, email tickets) becomes even more crucial if you're trusting your web hosting with an all-in-one service.
Privacy services
The WhoIs database stores the details of registered domains, meaning anyone can perform a WhoIs search to find the contact information of the owner, as well as the domain's availability status, registration and expiration dates, and other data. Some domain registrars offer private registration, which substitutes their information for yours in WhoIs searches.  But the listed domain registrant is recognized as the legal owner of the domain name, so proceed with caution.
The takeaway
GoDaddy, 1&1 Internet, Domain.com, and Hover each have their own unique advantages, but overall, we like NameCheap as a domain registrar for its simple interface, smart categorization, and wide variety of domain options, as well as its robust web hosting services. It's a solid one-stop shop to get your own shop up and running. Now, if you'll excuse us, we have a sudden, strange craving for grilled cheese sandwiches here at Business.org.
Disclaimer
At Business.org, our research is meant to offer general product and service recommendations. We don't guarantee that our suggestions will work best for each individual or business, so consider your unique needs when choosing products and services.