GoDaddy Domain Registration: How-To (and Should You?)
More than 78 million domain names have been registered with GoDaddy.1 Ready to register yours?
So you're ready to register a domain with GoDaddy so you can create the perfect web presence for your small business. Awesome! But you're not quite sure how to go about doing that. No problem—that's why we're here.
In the article below, we'll explain exactly how to purchase and use a GoDaddy domain name. (If you're transferring a domain, we'll explain how to do that too.) We'll also help you make sure that GoDaddy is the right registrar for you. You can also check out our best cheap website builders page if you still need more information.
Let's get registering.
Registering a domain with GoDaddy
1. Start your domain name search
To get this show on the road, you'll want to start by simply searching on GoDaddy's website for the custom domain you want. You can either search for specific domain names (like Business.org) or just a word or phrase you think you might want (like "business").

That should bring up a list of available domains, at which point you can use filters to narrow down your options. For example, you can narrow by specific domain extensions (if you only want .com and .org results), character length (because who has time for a 60-character URL?), and price.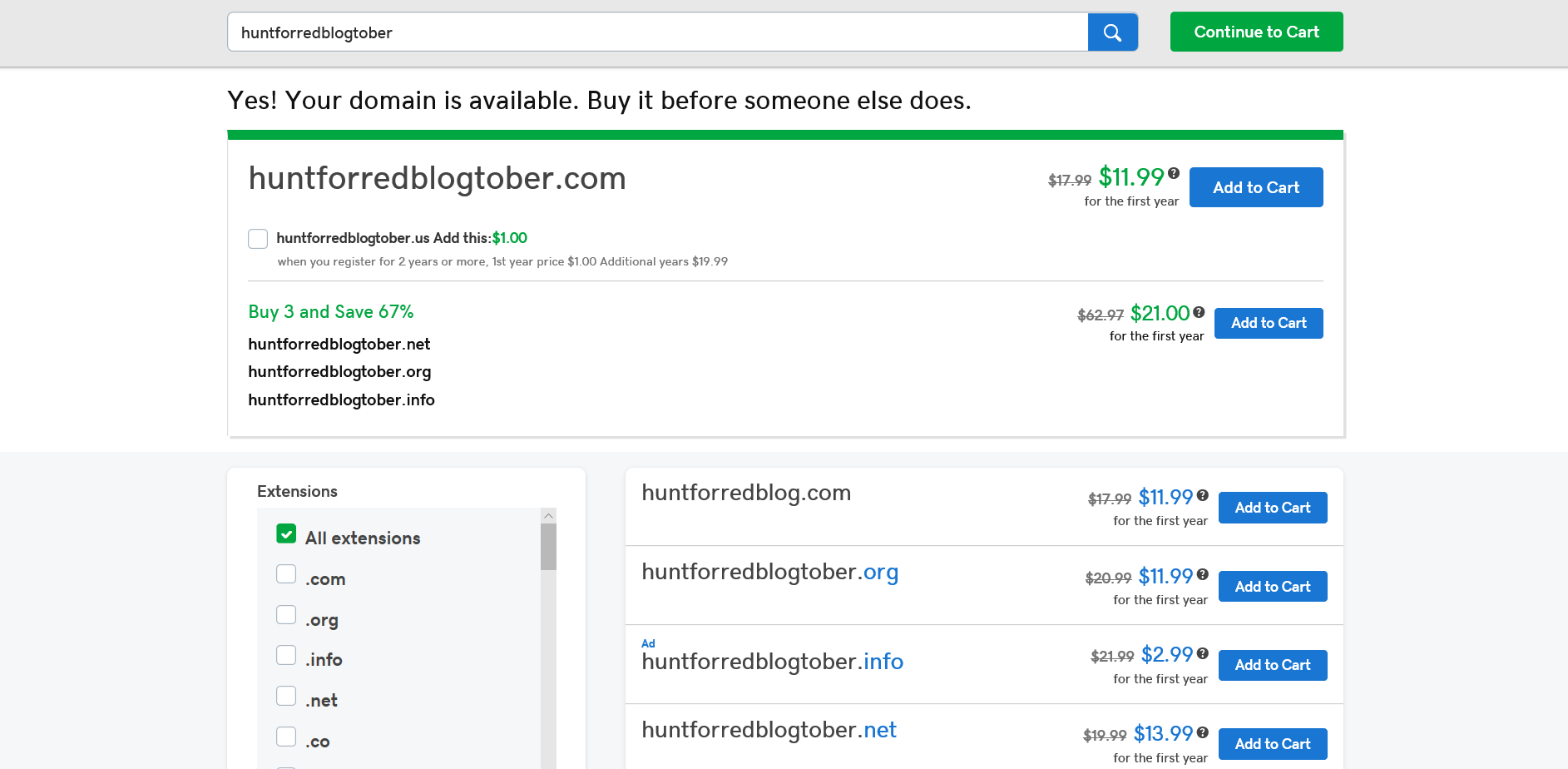 With that list of results, you can choose your domain.
If you're lucky, choosing a domain name from your results will be easy—you'll see that the exact domain you wanted is available at a great price, and you'll add that bad boy to your cart. Easy peasy.
Otherwise, you can consider different extensions (.info instead of .com) or playing around with words (maybe add "the real" in front of your business name).
Someone already take your domain?
If you want that domain and you want it bad, you can use GoDaddy's Domain Broker Service to try to get it. GoDaddy approaches the domain owner to see if they'd be interested in selling. If yes, GoDaddy negotiates the price and you land yourself that domain you wanted. If not? Time to find another domain name.
Once you've found your domain and added it to your cart, it's time to check out and choose your add-ons.
2. Choose any add-ons you want
Be warned: throughout the GoDaddy checkout process, it will try to upsell you on various domain-related products—and it will be aggressive in doing so.
When you go to your cart, you'll see that GoDaddy automatically (ugh) adds some extras to your cart: it adds domain name privacy and signs you up for a free trial of the GoDaddy website builder to your cart. It also suggests that you add an email account to your purchase.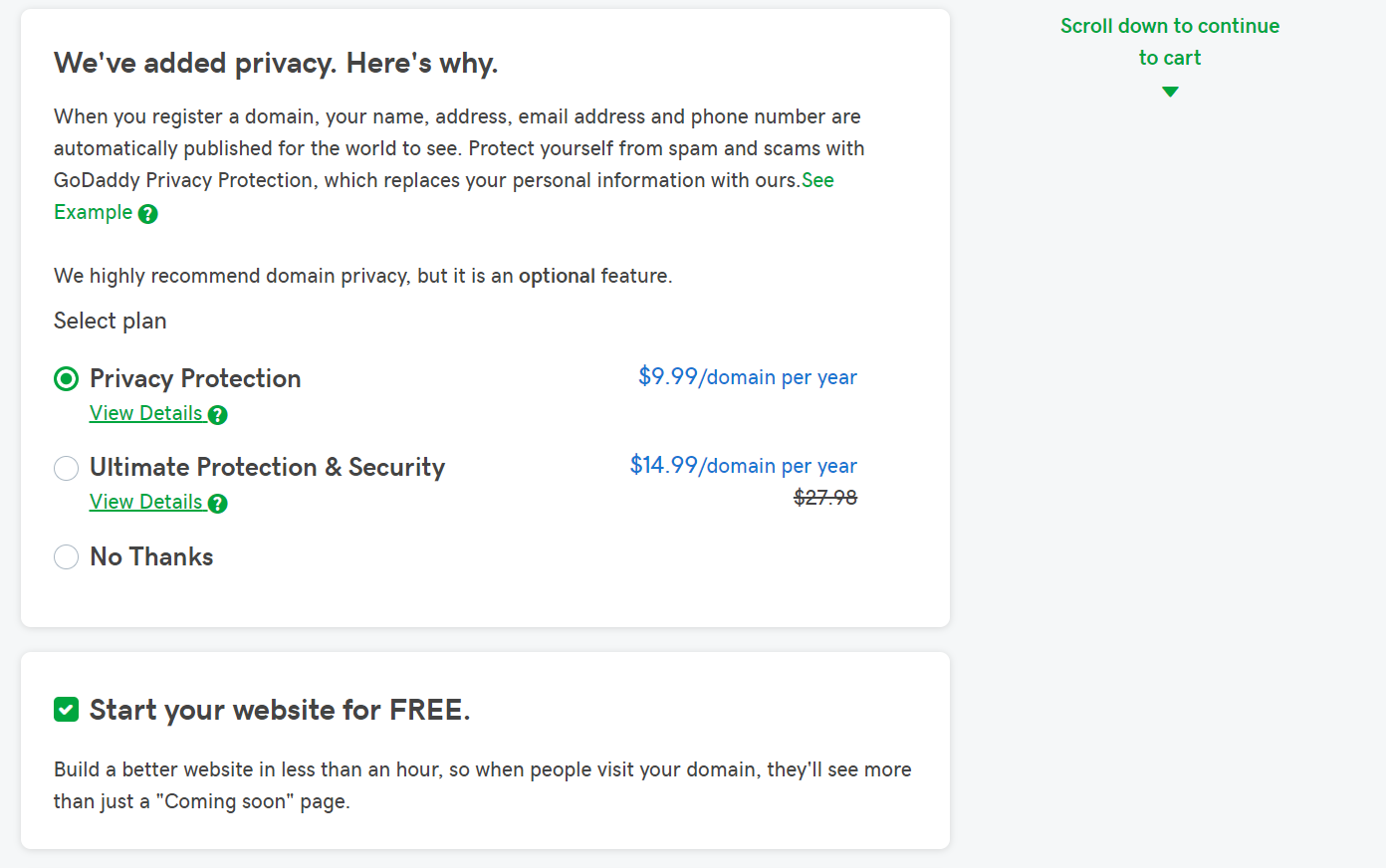 Now, all of those things can be helpful; domain privacy means that people can't find your home address by looking up who owns your domain, and the website builder is one of the easiest site builders we tested. But they are an additional expense, so if you don't want them, make sure you remove them from your cart.
How free is free?
While you might think there's no harm in a free trial, GoDaddy will begin charging you for the website builder after one month if you don't cancel. So if you're not sure you'll use it, you're better off declining the free trial.
If you do want them, great! In fact, you might want to go ahead and add website hosting and website security to your cart too. We just want to make sure that you pay for what you actually want—not just what GoDaddy tries to trick you into buying.
Whenever you finish picking your add-ons, you're ready to check out.
To check out, you'll need to sign up for a GoDaddy account, which should only take a minute. Then you're ready to complete your purchase.
Again, double-check to make sure that you're only paying for what you actually want. When we were checking out, we noticed that GoDaddy was charging us for two years of domain registration services when we only wanted one.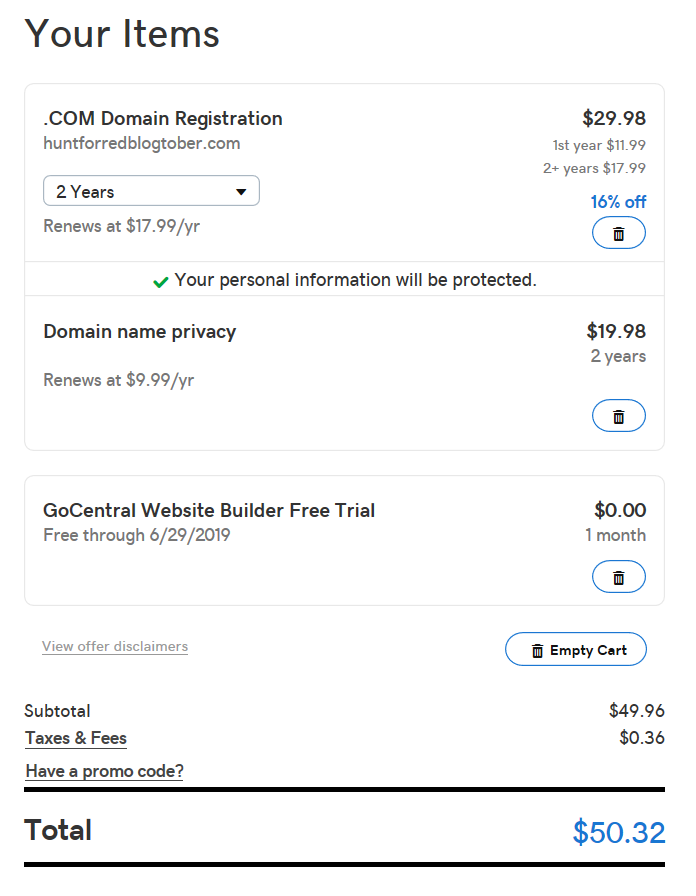 It was an easy fix, but still—so annoying.
If everything looks right, you can finish buying a domain by putting in your billing information. And then, with the click of a button—voila!—you've got yourself a brand-spanking-new domain from GoDaddy.
But how do you make it go to your website?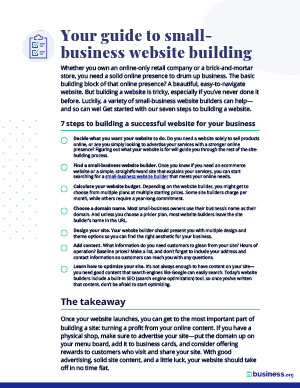 Grow Your Business's Online Presence
Build a beautiful website and start attracting more customers ASAP. Enter your email for a copy of our website building checklist.
4. Connect your new domain
To make your site appear at your new URL, you'll need to connect your domain to your web hosting provider. This requires you to update your domain name server, or DNS. Basically, that just means that you're linking your domain to the numerical IP address where your website is actually hosted—but it's okay if that doesn't mean much to you because we're going to walk you through the process.
You should already be signed into your GoDaddy account since you just bought your domain, but make sure you're logged in and on your account page. Then go to your domain management options; you'll find them by going to "My Products," then "Domains," then "Manage."
There, you should see a page labeled "Manage DNS." Click on that, and it will show you some (kind of boring) records about your DNS. Scroll down the page a bit until you see the "Nameservers" section. Your domain will be set to default nameservers, but you want to use custom. So select the custom option, and then two fields will appear—that's where you'll enter in your new DNS information.
How do I find my hosting nameservers?
You'll get your nameserver address from your hosting provider. Usually, it will send you an email with your DNS; if you can't find that, just look in your account tools.
Once you've entered the changes, go ahead and save, and you're done. Don't get too excited though—it will take a day or two for everything to update, so your website won't show up properly at first.
For more details on changing your DNS settings, you can take a look at GoDaddy's own guide to updating your nameservers.
5. Profit from your new website!
If you haven't already done so, now is the perfect time to create your business website. Maybe it's a blog about freelancing writing, or maybe it's an online store for your hand-whittled whistles.
Either way, the sooner you get your site up and running on the web, the sooner it can drive more customers—and profit.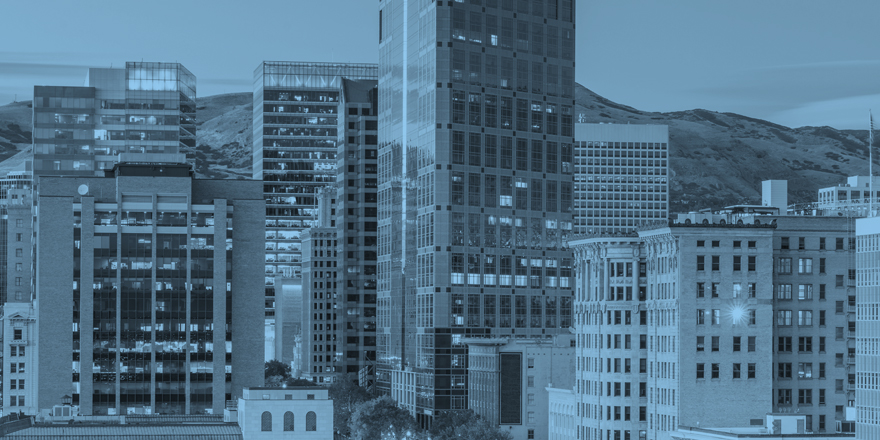 Build your custom site today
Customize your website with an easy-to-use site builder that'll make your brand look professional and polished in no time.
GoDaddy domain registration FAQs
What if I want to transfer a domain?
Domain transfer works pretty much the same as registering a new domain—you'll still search for the domain on GoDaddy's website, check out, and update your DNS settings (if necessary). The major difference actually happens on the end of your current domain registry.
You'll need to log in to your current registrar and make sure there's no domain lock on the domain you want to transfer. Once you unlock your domain, your current domain host should give you an authorization code that lets you transfer your domain. Keep that handy.
Then go back to GoDaddy and search for the domain you want. If the domain is unlocked, GoDaddy will give you an option to enter your authorization code. After that, you can check out as usual.
Do I need domain privacy?
It's really up to you. Without domain privacy, someone can look up your domain on WHOIS (a database with information on who owns what domains) to find your name, your address, and even your phone number. Maybe you don't mind if someone finds your business address and business phone line—but if you run a home-based business, you probably have some bigger concerns.
If you opt for private registration, anyone who looks you up on WHOIS will just see the name and address of your registration company—not yours. So while GoDaddy does charge extra for privacy protection, the cost might be worth it if you're worried about privacy. (Who isn't?)
What if I want to buy multiple domains?
Don't waste time individually searching for domains; just use GoDaddy's bulk domain search to search for several domains at once.
GoDaddy domain registration review
We've told you how to register and use top-level domains from GoDaddy—but before you do that, let's make sure GoDaddy is the best domain name registrar for you.
GoDaddy did make our list of the best domain registrars, so we think it's pretty good overall. We like its ultra-low starting prices for .com domain names and its useful extras, like private domain registration. Plus, GoDaddy has plenty of other useful products—from a website builder to hosting plans to site security—to help you build and use your website.
So whether you just want a cheap domain or an entire suite of website products, GoDaddy's got you covered. Just make sure you understand its pricing.
Popularity with website owners
Super-low starting prices
Suite of website products
Significant renewal price hike
Aggressive upselling tactics
GoDaddy domain prices vary depending on a number of factors, like whether you're registering or renewing a domain. We've seen GoDaddy sell .com domains for as low as $2.99—a steal, to be sure—but the second-year renewal comes with a big price hike. A typical .com domain renewal with GoDaddy costs $17.99. If you're not expecting that big price jump, it can be a nasty shock.
GoDaddy domain pricing and renewal
| | | | | |
| --- | --- | --- | --- | --- |
| .com 1st-year cost | .com renewal cost | .pizza 1st-year cost | .pizza renewal cost | Learn more |
| $2.99/yr. | $17.99/yr. | $9.99/mo. | $69.99/mo. | Get Your Domain |
But registration vs. renewal is just part of the pricing equation; your domain extension also matters. Generally speaking, a .com domain will cost less than an extension like .pizza or .diamonds. That's not always true, though; a premium .com can come with a hefty price tag.
Which is the final factor: how desirable your domain is. More people are interested in dinosaurz.com than chloegawrych.com or chloegawrych.pizza (we can't imagine why), which means that dinosaurz.com costs almost $2,000 more.
As long as you understand GoDaddy's pricing, you can get a great value on a domain—without any second-year renewal surprises.
Now you know: purchasing and setting up a domain from GoDaddy is as easy as one, two, three. (Okay, and four and five.) In no time at all, you can have your new domain and get your site live on the web.
Happy registering!
Now that you've chosen a registrar, take a look at our list of the best website builders—it's full of great solutions for creating your business site.
Disclaimer
At Business.org, our research is meant to offer general product and service recommendations. We don't guarantee that our suggestions will work best for each individual or business, so consider your unique needs when choosing products and services.