If you own an online business, you might reach a point when you want to sell your website. Whether you're retiring, got a new job offer, or just want to pursue other opportunities, sometimes even the most successful and well-established online business owners want to cash out.
Selling a successful high-traffic website can help you earn a significant payday. Buyers on the market are looking to buy great websites from experienced online entrepreneurs like you, and they're willing to pay a good price for the right opportunities.
Let's take a closer look at the process for how to sell your website and see which marketplaces and brokers might help you maximize your profit from the proceeds of the sale.
How to get your website ready to sell
Hopefully you are already running a successful digital business with strong profitability and steady traffic, but you should still get your website ready to sell.
Just like you would spruce up your house with a fresh coat of paint before putting it on the market or get your startup's books in order before going public with an IPO, you'll want to make sure your website is well-organized and presentable as a business, with relevant details for buyers.
Here are a few things that buyers will expect to see from your business before they decide to buy your website:
Profit and loss statements: Showing potential buyers your business's profitability through net monthly or annual profits can determine your website's price.
Sales reports: Plan to provide at least six to twelve months of sales reports from whatever ecommerce platforms you use.
Traffic data: Hopefully you have steady organic traffic from a diverse range of sources and are also showing stable growth, if not you may need to diversify your sources. Be ready to share a lengthy history of your website's traffic statistics from Google Analytics, Google Search Console Reports, Google Ads, Facebook Ads, or any other ad networks that you use to drive traffic to your site.
Record of repeat visitors: Do you have repeat customers and recurring revenue as part of your business model? Buyers will want to see this; it's easier for them to keep existing customers happy than to acquire new ones.
Proof of premium positioning in the market: What is your website's brand? Do you have a well-designed website and a memorable customer experience? Do you rank highly in Google search results? How can you show buyers that your business stands out from the competition and that they are buying not just any website, but a market leader in your category or niche?
Documentation of automated systems and processes: Is your website easy to run as a business, or are you constantly making it up as you go? Show buyers that you have written documentation for how to run the business, that you have automated processes wherever you can, and that your website is a neat, orderly "machine" that is easy to manage and worth paying extra to purchase.
Proof of big growth potential: Buyers are not just purchasing your business's present value; they want to buy the future upside. Show them how there is still room for your business to grow.
Think about your business from the point of view of a buyer. Even if you love your website and believe in its future, you will need to show buyers the details, answer their questions, and help relieve their concerns.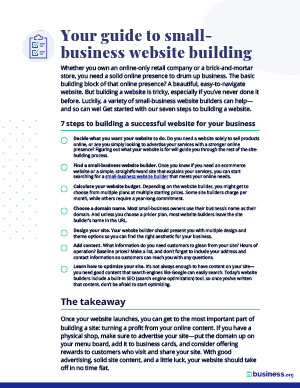 Grow Your Business's Online Presence
Build a beautiful website and start attracting more customers ASAP. Enter your email for a copy of our website building checklist.
How to price your website for sale
To make a profitable sale and get the best possible price for your website, you need to know the overall profitability of your digital business. A general rule of thumb is that the selling price should be one to three times the annual profits of the business, and if your website has recently been experiencing rapid growth, you might be able to ask for more than that.
If your website has seen declining traffic, is in a declining niche, or is otherwise experiencing challenges that could make it a risky acquisition for the new buyer, you might need to accept a price matching the annual profit (or less).
Remember the house sale metaphor we used earlier? It applies here, too. If you want to sell fast, you might need to accept the first offer (and get a lower price). If you want to hold out longer and are willing to be patient, you might be able to command a higher price from buyers.
Once you've gotten your website ready to sell and determined your sale price, it's time to put it up for sale. There are two main ways you can sell your website: using a marketplace or using a broker.
One of the easiest, fastest ways to sell your website is by using an online marketplace. These platforms help you get your website seen by potential buyers and can serve as intermediaries to complete the sale.
Be sure to read the fine print about these online business marketplaces to see which one might be the right fit for your goals. See what levels of support they offer in helping you connect with buyers and sell your website. The marketplace will likely want you to give them exclusivity  to list your business - helping them connect you with their network of buyers within an agreed-upon timeframe.
Ideally, any marketplace that you work with should help you sell your website faster, for a higher profit, and with less friction and effort than it would require for you to sell the business on your own. 
Here are some commonly used marketplaces to list your website for sale:
Flippa is the number one global online marketplace to sell revenue-generating websites, blogs, ecommerce businesses, and other digital businesses. You can list the details of your website publicly or create a confidential listing. Flippa offers a variety of services to help sell your website, such as connecting you with business brokers to manage the sale.
Flippa charges fees based on the size of the business and the listing package you choose, ranging from $29 for a basic package to $399 for Premium. For example, for a website with a selling price of $100,000 to $2 million, Flippa charges a "success fee"  of 5% of the business sale price.
Empire Flippers  is the number one   marketplace for selling established, profitable online businesses. They offer a free valuation tool  and claim to have a 78% success rate.
Empire Flippers' commission structure  is based on the final sale price of the business. If your website sells for under $700,000, Empire Flippers charges a commission of 15% of that amount. For a website that sells for between $700,000 and $5 million, Empire Flippers will charge an additional commission of 8% of that amount (plus the 15% of $700,000).
Trying to decide between Flippa vs. Empire Flippers? These online business marketplaces have different strengths and advantages to offer you. Flippa is the largest pool of buyers, but Empire Flippers offers a more extensive vetting process and curation. If you want to easily list your business for sale, Flippa might be the right choice. If you want a little extra support and vetting to guide you through the process of listing your business and finding qualified buyers, Empire Flippers might be the right choice.
Could we have an explanation about the difference between a global marketplace and a curated marketplace and which ones are better for certain kinds of small businesses?
Both marketplaces can be good for the same kinds of businesses; it's more a question of, do you want the biggest pool of buyers and fastest listing process (Flippa) or do you want more support/vetting/guidance (Empire Flippers). 
Instead of listing your website for sale on a marketplace platform, you could consider working directly with a business broker. There are a few business brokerages that help sell online businesses:
Digital Exits  has helped sell more than 100 online businesses, with an average deal price  of $3.1 million.
The brokerage charges a 10% commission  on the gross contract price. For example, if you sell your business for $200,000, Digital Exits earns a commission of $20,000, and you get $180,000.
FE International  is a M&A (mergers and acquisitions) advisor for online businesses. It claims to have a 94.1% success rate , with a global network of more than 80,000 interested technology investors.
FE International works on a contingency basis, which means they charge a fee  only after your business is successfully sold.
If your website is highly valuable, or if you want a higher degree of personalized service than you might get from a marketplace, then working with a broker to sell your online business might be the right choice.
Selling your website yourself
Just like some people choose to sell their homes by listing them "For Sale By Owner" (FSBO), it is possible to sell your own website for free. Selling your own website helps you save money by avoiding paying commissions to a broker or marketplace.
Depending on your professional network and social media following, you might be able to attract a qualified buyer for your online business. You can also use classified ads to list your business for sale. 
However, selling an online business can be more complicated than selling a home as a FSBO. You might want to be discreet about listing your business for sale, you might not know or be connected to enough people who want to invest in a website like yours, and you might not know how to evaluate and list your website as a sellable business. Listing your business on a marketplace or working with a business broker might help you save time and drive a higher price for your business.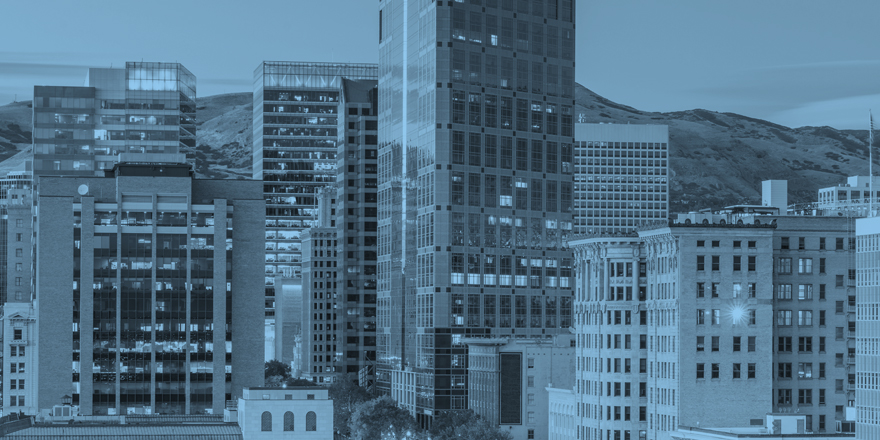 Build your custom site today
Customize your website with an easy-to-use site builder that'll make your brand look professional and polished in no time.
Selling your website doesn't happen overnight, but with careful planning and a thoughtful strategy, you can put your online business in the best position to command a high selling price. Get your financial books in order, and be ready to share significant details about website traffic and your business operations.
You can try to sell your business on your own, but consider listing your website for sale on a marketplace or working with a business brokerage. Going to where the buyers are or working with well-connected professionals with networks of buyers can help your website sell as quickly as possible for the best possible price. 
Would you like to learn more about how to run an online business? Check out our picks for best website builders for small businesses.
How to sell your website FAQ
Can we sell our websites?
Yes! As a business owner, you have the right to sell your business at any time for the highest price that the market will bear, and that includes digital businesses like websites. Any revenue-generating website like a blog, ecommerce store, content-based business, or other digital asset can be sold to a willing buyer.
Where can I sell a website?
You can sell your website by using a marketplace like Empire Flippers or Flippa, or by working with an online business brokerage like Digital Exits or FE International.
Where can I sell my website for free?
You can try to sell your website on your own by reaching out within your professional network, posting about it on your social media channels, or listing your business in classified ads. But you will probably get better results by listing your website on a marketplace or working with a broker who specializes in selling online businesses.
How can I sell my website fast?
Probably the best way to quickly sell your website is to go where the buyers are—list your website on a marketplace or work with an online business brokerage. These third party platforms and professional service providers can get your online business seen by their networks of potential buyers. There are already investors out there who want to buy a business like yours. Show them your business!
Disclaimer
At Business.org, our research is meant to offer general product and service recommendations. We don't guarantee that our suggestions will work best for each individual or business, so consider your unique needs when choosing products and services.