Best Commercial Real Estate Loans
---
Buy, build, or beautify your business property with these commercial real estate loans.
Last Updated: Less than 6 months
Small businesses can now receive government aid to meet payroll through the Paycheck Protection Program. The program costs $349 billion of the $2.2 trillion stimulus package and allows small businesses to receive money totaling 250% of their average monthly payroll in 2019.
The loans max out at $10 million and can be used at the discretion of the business. The loan can be forgiven, however, if certain requirements are met. If no employee is compensated above $100,000 and at least 75% of the money goes to paying workers, the entire loan may be forgiven.
Loans that are not forgiven must be repaid in two years at a 0.5% interest rate after six months of interest deferment.
The only way to apply for these loans is through an SBA authorized lender
. Applications open on Friday, April 3, and close on June 30. The application consists of a two-page form in addition to required documentation.
To see if you qualify,
apply at a Paycheck Protection Program authorized lender
.
More than 6 months
Is your business in an area affected by COVID-19? While we still recommend the loans below, you should know that you may qualify for special disaster loans from the U.S. Small Business Administration (SBA). If you do, you can get up to $2 million at a 3.75% rate. It probably won't fix all your problems, but hopefully it can help. You can learn more and apply on the
SBA website
.
More than 6 months
We updated this page with the latest pricing and rate information for our recommended lenders. These updates didn't impact our rankings at all, but now you'll have the most current information available.
Many business loans are pretty versatile. Your standard term loan or line of credit can pay for a new coffee machine, fund a marketing campaign, or cover the bills when you have cash flow issues.
But if you've got your eyes on real estate for your business—be it office buildings you can lease out, a warehouse for your inventory, or a remodel to your current medical office—any old business loan won't do. You need a commercial real estate loan.
So let's find the right real estate loan for your business. We'll tell you about the best commercial real estate loans out there, including what types exist and who has them.
Ready to get that real estate?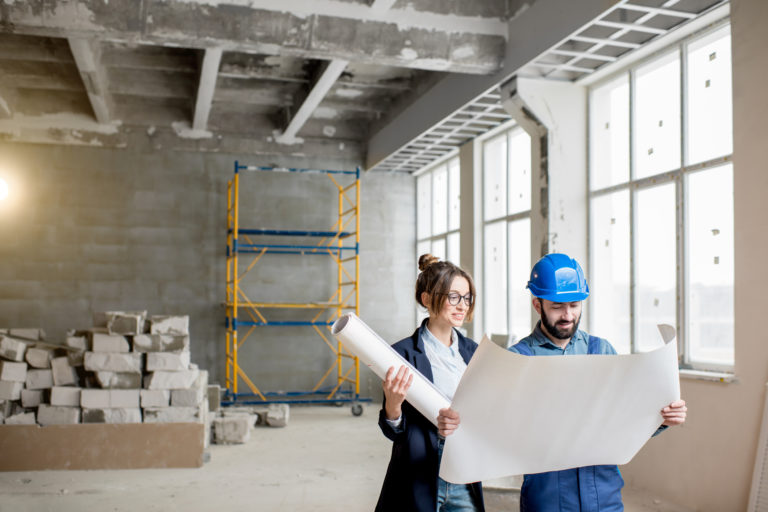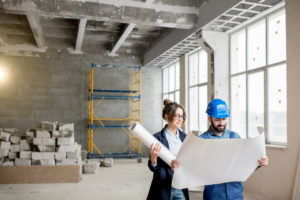 Compare the best commercial real estate loans
Data effective 11/13/19. At publishing time, amounts, rates, and requirements are current but are subject to change. Offers may not be available in all areas.
Application requirements
Some lenders don't list specific application requirements, like annual revenue, but that doesn't mean they don't care. If a lender wants your business to be at least three years old, you can guess that it also expects you to make a healthy amount of revenue.
Lendio: Best overall for commercial real estate loans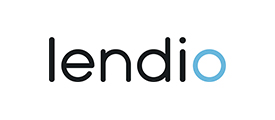 Lendio
When you apply through Lendio's business lending marketplace, one loan application can get matched with many commercial real estate lenders.
We strongly recommend making Lendio the first stop on your commercial real estate loan journey. That's because Lendio is what's called a lending marketplace. All you have to do is submit a single application to Lendio, and it will shop around and find the best-matching loans for you and your business. This process works for many kinds of loans and lines of credit—including commercial real estate loans.
In fact, Lendio might even match you with one of the lenders on this list. You'll get the same great rates as if you applied directly to the lender, but you also get the added convenience of getting to compare offers from various lenders. Lendio makes loan shopping faster and more convenient. So when you're ready to apply for a commercial real estate loan, go to Lendio first.
Fast application
Wide variety of financing and lenders
Personalized guidance and expertise
High interest rates on some loans
Reports of hard credit inquiries
Bank of America: Best for smaller commercial loans

Bank of America
Not everyone needs a million-dollar real estate loan. If you want something smaller, give Bank of America a look.
You may have noticed that commercial real estate loans are big. Like, really big sometimes. The maximum amounts often stretch into the millions, and the minimums are often much higher than the minimums on other types of loans. But what if you don't want a giant loan? Bigger isn't always better, especially when it comes to paying back a loan—plus interest. Thankfully, Bank of America has you covered.
Bank of America offers smaller real estate loans, with amounts as low as $25,000— perfect for buying a small plot of land to put a drive-thru food shack on or for making moderate upgrades to your office space. You can still get the favorable rates and terms that real estate loans are known for, but without the giant loan sizes. Now, qualifying for Bank of America business loans is no easy thing, and its real estate loans have even higher application requirements than its other loans. But if you can qualify and you want a smaller loan amount, Bank of America is a great choice.
Small loan amounts available
Long repayment terms
Limited-time low interest rates
Strict borrower qualifications
High applicant rejection rates
SmartBiz: Best for SBA real estate loans
SmartBiz
If you're interested in SBA real estate loans, it's hard to go wrong with SmartBiz's SBA loan marketplace.
Have you considered SBA real estate loans? Thanks to the U.S. Small Business Administration (SBA), you can get government-backed loans that come with low rates and long terms. Note that you get these loans through normal lenders—the government simply guarantees part of the loan—which means you'll need to shop around to find a lender that fits your needs and will accept you. Or you could just apply with SmartBiz.
Much like how Lendio is a lending marketplace for business loans, SmartBiz is a lending marketplace specifically for SBA loans. Just fill out SmartBiz's application, and it will try to match you with a variety of SBA lenders. It's more convenient and faster than applying for SBA loans the traditional way. Just note that SmartBiz is for SBA 7(a) loans only, so you won't be able to get CDC/SBA 504 loans.
Fast application
Wide variety of financing and lenders
Personalized guidance and expertise
High interest rates on some loans
Reports of hard credit inquiries
Wells Fargo: Best real estate equity loans

Wells Fargo
Wells Fargo offers loans for purchasing and refinancing real estate, but its real standouts are equity loans—including an equity line of credit.
You'll find the usual commercial loans at Wells Fargo, like loans for purchasing real estate or refinancing an existing loan. But you can find those from other lenders, often with more competitive rates. Instead, pay attention to Wells Fargo's equity loans. As you may know, equity loans let you use the equity you've built in real estate as collateral for a loan, which you can then use to fund all sorts of projects for your business.
And Wells Fargo has not one but two real estate equity financing options: an equity loan and an equity line of credit. So whether you'd prefer a one-time lump sum or a revolving form of financing that you can draw from again and again (and again!), Wells Fargo has you covered. Wells Fargo's commercial equity loans are a great way to capitalize—literally—on the property you already have.
Equity loan and line of credit available
No appraisal or application fees
Low, competitive interest rates
High application requirements
Negative reputation
PNC: Best for owner-occupied commercial loans

PNC
If you're purchasing or refinancing a property you'll use and work in, you'll like PNC's great deals on real estate loans.
While some lenders are happy to fund your purchase of an investment property, PNC isn't one of them. PNC offers commercial financing for only owner-occupied real estate. So if you're planning on buying a new space for your photography studio, or you need a new law office and wouldn't mind renting out some other units in the building, PNC might be perfect for you.
You'll find both purchase loans and refinancing options at PNC, so you can buy a new place or refinance that construction loan. Just keep in mind that PNC loans aren't as widely available as loans from other commercial lenders—PNC operates in only 21 states. But if you happen to be in one of them, PNC often has deals on real estate loans (like 0.5% off its current rate), making it a great lender for owner-occupied real estate.
Choice of interest rate types
Several repayment term options
Discount offers available
Loans for owner-occupied real estate only
Availability in just 21 states
Real estate loan rates
Want to know what kind of rates to expect on your commercial mortgage? Check out our guide to commercial loan rates.
Honorable mentions
The companies above are the best and brightest in commercial lending. But the lenders below are worth a look too.
U.S. Bank
U.S. Bank has term loans for both owner-occupied properties and investment properties, making it a good lender for both acquiring an office and opening an apartment complex. Terms on these loans vary from 5 to 25 years. And if a term loan isn't quite your speed, U.S. Bank also offers real estate lines of credit for owner-occupied commercial property.
Santander Bank
Santander Bank offers two types of real estate loans: purchase loans (for buying new property) and refinance/cash out loans (for refinancing existing real estate loans or making improvements). Its real estate loans are for owner-occupied properties only, and they have terms up to 25 years (with up to 10 years of fixed interest).
Chase
With Chase's commercial real estate loans, you can construct, purchase, or refinance your real estate project. Like some other commercial lenders on this list, Chase's loans are just for owner-occupied real estate (so it's not the best bet for real estate investors). Its real estate loans start as low as $50,000, and Chase offers both fixed rate and variable rate interest options.
Grow your business today
Browse hundreds of loan options, custom-tailored to your business and budget needs, from a single, simple platform.
Types of commercial real estate loans
Now you know the best commercial real estate lenders. But what if you're not sure what type of commercial real estate loans you should get? Here's a quick primer.
Purchase loans
Like the name suggests, a purchase loan lets you purchase property for your business. If you hear someone talking about a commercial mortgage loan, this is usually what they mean. With a purchase loan, the real estate you purchase serves as collateral for the loan.
Construction loans
Construction loans are just what they sound like: commercial loans that fund the cost of building. These loans usually have relatively brief terms of 18 to 36 months, with the understanding that you'll enter a commercial mortgage after completion.
Refinance loans
Best Small Business Loans
Maybe you already have a commercial mortgage, but your rates are too high. In that case, you want a refinance loan. You can refinance to get lower rates and lower monthly payments. With any luck, you'll free up some cash flow for other projects.
Hard money loans
Hard money loans are short-term loans (think 6 to 24 months) with high interest rates. That makes them perfect for flipping properties, where you intend to offload your real estate quickly. You won't find these at most banks or credit unions, though—you'll have to get financing through private lenders.
Bridge loans
Bridge loans are a lot like a hard money loan, but the rates are slightly lower, and the terms are slightly longer (three years). As the name implies, bridge loans are great for bridging the time between buying land (or an existing property) and beginning construction (or remodeling), when you can refinance for a better deal through a construction loan.
Equity loans and lines of credit
If you already have equity in a building (yay for you!), then you might qualify for an equity loan or equity line of credit. Your property secures these types of loans (in other words, it serves as collateral), which you can then use for any working capital or purchasing needs you have.
SBA loans
SBA loans are a type of long-term financing backed by the U.S. Small Business Administration, or SBA. These loans have low interest rates and high maximum loan amounts, though you'll have to meet some specific criteria to get them. Two types of SBA loans, SBA 7(a) and CDC/SBA 504 loans, can be used for real estate.
FAQs
Do I have to use a commercial real estate loan to buy a commercial property?
Not necessarily, but they're probably your best bet. Commercial real estate loans come in much larger amounts than some other types of loans, and they offer payment structures that make sense for real estate projects. (For example, you can make interest-only payments during construction, then refinance your loan after the building is done.)
Plus, many lenders have restrictions on what their non–real estate loans can be used for, so in some cases, you'd get in trouble for buying an investment property with that line of credit.
If in doubt, ask your lender if your financing can go toward commercial property.
What kind of down payment do I have to make on a commercial mortgage?
Your down payment will depend on your specific lender and loan, but somewhere between 15% and 35% is typical for a commercial mortgage.
What fees and costs do commercial real estate loans have?
A lot, unfortunately. Most commercial real estate loans have origination fees and appraisal fees at a minimum. You may also encounter loan application fees, survey fees, and other legal fees.
And watch out—some commercial loans have prepayment fees too.
What do I need to qualify for a commercial real estate loan?
Commercial lenders evaluate a prospective real estate borrower just like they would for any other loan: they'll look at things like your personal credit score, your business's credit score, your annual revenue, how long you've been around, and other stuff like that.
But it's not just you and your business that has to qualify for the loan—the property does too. Most lenders will insist on getting an appraisal done to see if the purchase price is appropriate, and they may ask for inspections or surveys too. They may also consider the property's location when deciding whether or not to lend.
(Maybe you can see why real estate loans usually take longer to fund than other small-business loans do.)
The takeaway
Commercial real estate lending has a lot in common with other types of small-business loans, but it's not the same thing. Our list of favorite commercial lenders can guide you to loans designed just for your business real estate needs—whether that's a long-term loan for purchasing property or a line of credit that draws on your equity.
Before you borrow, figure out the cost of your real estate loan with our commercial loan calculator.
Disclaimer
At Business.org, our research is meant to offer general product and service recommendations. We don't guarantee that our suggestions will work best for each individual or business, so consider your unique needs when choosing products and services.