Commercial Real Estate Loan Rates
Commercial real estate financing comes in many sizes, and interest rates are the lowest they've been in years. Business.org breaks down the lender numbers.
---
Last Updated: Less than 6 months
Small businesses can now receive government aid to meet payroll through the Paycheck Protection Program. The program costs $349 billion of the $2.2 trillion stimulus package and allows small businesses to receive money totaling 250% of their average monthly payroll in 2019.
The loans max out at $10 million and can be used at the discretion of the business. The loan can be forgiven, however, if certain requirements are met. If no employee is compensated above $100,000 and at least 75% of the money goes to paying workers, the entire loan may be forgiven.
Loans that are not forgiven must be repaid in two years at a 0.5% interest rate after six months of interest deferment.
The only way to apply for these loans is through an SBA authorized lender
. Applications open on Friday, April 3, and close on June 30. The application consists of a two-page form in addition to required documentation.
To see if you qualify,
apply at a Paycheck Protection Program authorized lender
.
More than 6 months
Are you in an area affected by the coronavirus? The U.S. Small Business Administration (SBA) is offering Economic Injury Disaster Loans. If you qualify, you can get up to $2 million and a 3.75% interest rate. You can visit the
SBA website
or your local SBA office to apply.
Commercial real estate loans are loans used to purchase or renovate property. You can use them to purchase new real estate for your business, remodel or expand your current digs, or even construct a 100-foot neon Belgian waffle to attract diner customers from outer space (no judgment: aliens like breakfast too). And now is the prime time to take out a commercial real estate loan—interest rates are at historic lows (currently averaging between 4% and 6%).
But before you fill out that application, let's take a look at the different types of loans and what you can expect from each.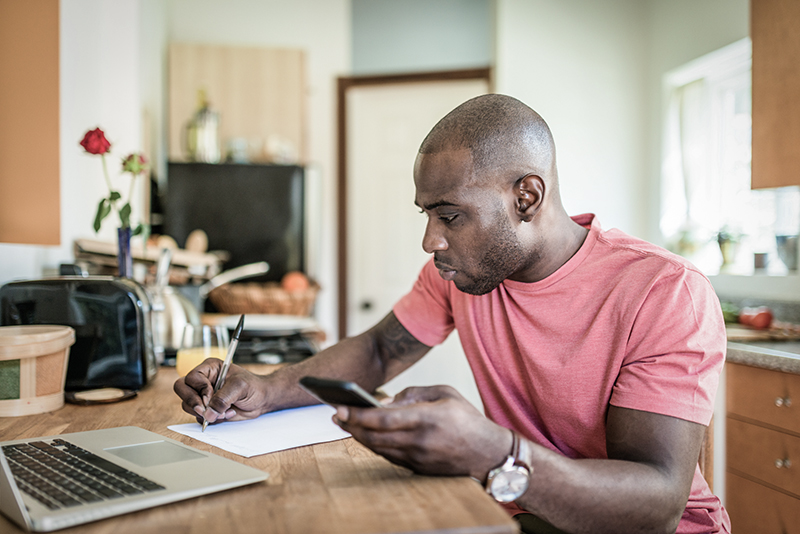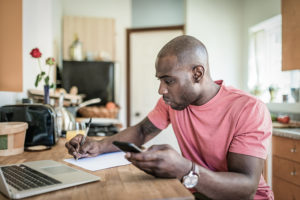 Data effective 11/01/18. At publishing time, pricing and terms are current but are subject to change. Offers may not be available in all areas.
Commercial loan interest rates by building type
Data effective 11/01/18. At publishing time, pricing and terms are current but are subject to change. Offers may not be available in all areas.
Determine your commercial mortgage payments
Not sure how much money you'd be paying out every month on a commercial real estate loan? Forecast your payments quickly and easily with this commercial mortgage calculator.
Grow your business today
Browse hundreds of loan options, custom-tailored to your business and budget needs, from a single, simple platform.
How commercial loan rates work
Commercial real estate loans aren't the same as residential home mortgages, and they come with higher interest—usually 0.5% to 1% above the 30-year prime residential rate. Commercial loans also have shorter repayment terms, between 5 and 25 years, and are considered a higher risk for lenders because business real estate is typically harder to resell upon default than residential property.
An interest rate—what a lender charges you for the service of loaning capital—is determined by three factors: a base rate, which can be the US Prime Rate (5.25% as of November 2018) or the international LIBOR (London Interbank Offered Rate, measured monthly and measured at 2.28% as of November 2018); the length of the loan's repayment term; and the overall amount of the loan. Interest on loans can be set at variable rates (meaning the percentage will fluctuate as the base rate does) or fixed rates (meaning the percentage remains consistent throughout the loan's repayment term).
The worth of income-producing properties is measured by the loan-to-value (LTV) ratio, which is the total amount of the loan divided by the appraised property value or purchase price. The LTV for an $80,000 loan on a $100,000 property would be 80% ($80,000 ÷ $100,000 = 0.8 or 80%), for example.
What is a prepayment penalty?
Commercial loans come with a built-in expectation that interest will be paid over a set amount of time, ensuring that the lender will receive a continuous stream of revenue for the duration of the loan's term. When a borrower decides to pay off a loan early, whether to refinance at a lower interest rate or get out early in anticipation of a higher rate in the future, they can—and most likely will—face prepayment penalties.
The borrower would then pay the difference between the loan's original interest rate and the current rate for the remainder of the term of the loan (called yield maintenance) or offer up another mode of collateral, such as treasury bonds (referred to as defeasance). If your business is doing well and you can afford it in the short term, you're in a slightly better position to take the hit of a prepayment penalty. A cash-strapped business, on the other hand, should probably avoid deviating from the loan's term.
How to keep your interest rates low
The simplest way to guarantee that you'll get low interest rates is to maintain a high personal FICO credit score, the upper 700s being the ideal. Putting in a larger down payment will also help keep interest rates manageable, as will opting for longer repayment schedules when you can. Thinking long term, working with the same lender over multiple deals can establish a relationship and confidence that will lead to more lenient commercial mortgage rates in the future.
Commercial loan pros and cons
There are over a dozen types of commercial real estate loans, ranging from general to niche functionality. Here are three of the most commonly used commercial mortgage loans.
Traditional bank loans
Nearly 75% of commercial mortgage loans are procured through traditional banks and credit unions, and they typically require a personal FICO credit score of at least 700. Most standard-lender loans come with terms of 5 to 10 years, and some also require at least one year in business and 51% owner-occupancy of the commercial property.
Wide availability
Competitive rates
High credit score requirements
Prepayment penalties
SBA loans
SBA loans are backed by the U.S. Small Business Administration and awarded through SBA-approved lenders. The SBA doesn't make loans directly, and you have to be turned down by traditional commercial real estate financing before applying. These loans have long terms and low interest rates but come with stiff requirements.
Low interest rates
Long repayment terms
Extensive paperwork
Lengthy waiting process
Hard money loans
Hard money payouts are fast, short-term loans given by private investors who take the risk based on the value of the commercial property, not the borrower's credit rating. They're good for "fix and flip" investments but also come with high interest rates (up to 18%) and extra up-front fees.
Fast cash turnaround
Minimal credit qualifications
High interest rates
Additional fees
The takeaway
When it comes to a commercial real estate loan, don't be afraid to take your time and shop around–for both loans and investment properties. The climate for commercial mortgage rates is the best it's been in years, and there are plenty of lenders who are ready to make a deal. Whether you're buying, refinancing, expanding, or upgrading (we're absolutely going to consider the neon waffle an "upgrade," but that's just us), it's currently a borrower's market.