Best Free Website Builder for Small Business
---
Need a no-cost website builder? Check out our rankings to find the best one.
Last Updated: More than 6 months
We know price is a big deal when you're on a budget, so we updated pricing info for Wix, Squarespace, GoDaddy, and WordPress.com to ensure you're getting the most accurate plan information.
More than a year
We did a complete refresh of our rankings by looking at even more domain registration sites, as well as collecting updated data about the brands we had already ranked. With all that new information, our ranking changed entirely—most notably with 1&1 IONOS becoming our new favorite domain registrar.
Looking for a free website builder for your small-business website? Well, lucky you! You just found a whole list of them.
In our rankings below, we'll tell you what you need to know about our favorite free website builders for business owners—including how free they actually are and why they may not work for you.
Now, let's save you some money.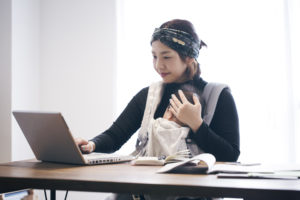 Business.org's top free website builders at a glance
Data effective 11/13/2019. At publishing time, pricing and features are current but are subject to change. Offers may not be available in all areas.
Full disclosure
Free site builders provide a temporary fix, but they aren't a good long-term solution for most small-business owners (more on this below). With that in mind, we're including both builders that have free plans and builders that just have free trials of premium plans—because realistically, you'll want to upgrade at some point.
Wix: Best overall free website builder
Easy drag-and-drop interface
Limitless customization options
Extensive app market
Negative customer reviews
No 24/7 customer support
Wix is our favorite website builder overall, and it happens to have a solid free plan that puts it at the top of our list of free website builders. So why do we love Wix? Well, for starters, this drag-and-drop platform is ridiculously easy to use (it also got our vote for the easiest site builder). Couple that with beautiful design and lots of customizability, and you've got yourself a near-perfect website builder for most small businesses.
Data effective 11/13/2019. At publishing time, pricing and features are current but are subject to change. Offers may not be available in all areas.
Now, Wix's free plan does have some limitations when compared to its paid plans: less storage, less bandwidth, no Google Analytics, no custom domain (your site will live at [yourbusiness].wix.com instead of [yourbusiness].com), and Wix ads on all your pages. Also, Wix's free plan doesn't let you take online payments, so it won't work for your replacement china store (but your freelance writing portfolio will do just fine). Still, you do get access to Wix's great builder and design tools. And if you ever want to upgrade, Wix offers a two-week trial of its premium plans.
Our verdict: Wix's free plan gives you the tools to create lovely, highly customizable websites, but most business owners will want the perks of its premium plans.
Squarespace: Best for small-scale e-commerce
Easy-to-use platform
Beautiful designs for sites
Great functionality to support your store and blog
Bit of a learning curve
So-so search engine optimization
Functionality sometimes hidden by tabs and sidebar menu
Squarespace doesn't have a free plan, but it does have a free two-week trial of its premium plans. And what do those plans get you? Well, gorgeous web design, an easy drag-and-drop platform, and plenty of e-commerce tools that will work perfectly for smaller online stores (perhaps your vintage coat boutique or fountain pen ink store?).
Data effective 11/13/2019. At publishing time, pricing and features are current but are subject to change. Offers may not be available in all areas.
And just as any free trial should, Squarespace lets you fully experience all that, giving you two weeks to decide whether or not it's the right platform for you. After that, you can choose to upgrade your website to the paid plan of your choice (we recommend the Basic and Advanced plans thanks to their superior e-commerce features). So go ahead, give Squarespace a go.
Our verdict: Squarespace's two-week free trial lets you thoroughly test this drag-and-drop builder and its solid e-commerce tools.
Is a free trial really free?
You know how services sometimes give you a free trial but ask for your credit card info in the hopes that you'll forget to cancel and have to pay up? Yeah, none of the builders on this list do that. These free trials are 100% free, no credit card required.
Weebly: Best for brick-and-mortar stores
Professional-looking templates
Easy-to-use Weebly dashboard
Good e-commerce tools
Extra costs for most e-commerce options
Amateur-looking blogs (without extra apps)
Fewer customer service options
Next up is Weebly, another platform with a totally free plan—plus lovely templates that are easy to customize. As you'd expect, Weebly's free plan has some limitations. There's no ability to sell things in an online store or accept credit card payments, for example (so your stationary business is out, but your burger joint is fine), and a free Weebly website will have both a Weebly subdomain ([yourbusiness].Weebly.com) and Weebly ads on it.
Data effective 11/13/2019. At publishing time, pricing and features are current but are subject to change. Offers may not be available in all areas.
Even with those limitations, we think Weebly still gives you the most important tools to create a website: beautiful website templates and drag-and-drop customizability. In fact, we don't think Weebly's paid plans are a good value for online stores anyway, so we recommend Weebly for brick-and-mortar storefronts that only need a simple online presence. So sure, we still recommend upgrading to get rid of the Weebly ads—but beyond that, you won't be missing out on much with Weebly's free plan.
Our verdict: Weebly's free plan lets you take advantage of the platform's strong design tools, though you'll have to put up with Weebly ads on your site.
GoDaddy: Best for fast setup
User-friendly interface
Low starting costs
Relevant content suggestions
Limited customization
Mediocre SEO capabilities
Mixed customer reviews
GoDaddy doesn't have a free plan, but it does have the most generous free trial of any builder we've seen: a full 30 days. That should be plenty of time to build and try out your GoDaddy website, especially since GoDaddy was the one of the easiest, fastest builders we tested. Sure, that's largely thanks to its limited customization options, but if you're making a simple site for your food truck, that's probably not a bad thing.
Data effective 11/13/2019. At publishing time, pricing and features are current but are subject to change. Offers may not be available in all areas.
GoDaddy's free trial lets you try any of its plans and all the accompanying tools. You get access to all the features, so you can really make sure the platform does what you need it to do (especially since you have a whole month). In other words, if you intend to sell antique furniture, go hog wild and test out that Online Store plan. And if you do decide to stay with GoDaddy after your trial, rest assured that it has some of the lower plan prices out there, so you're getting a good deal.
Our verdict: GoDaddy's generous one-month trial gives you ample time to test this easy-to-use builder's features.
WordPress.com: Best for complete control
Near-infinite customizability
Thousands of available plugins and themes
Great reputation and user reviews
Steep learning curve
Plugins and full SEO tools limited to top-tier plan
Extensive customization required for best results
WordPress is a platform that can help you customize your site as much as you want—and it's another builder with a completely free plan that you can use to build a functional website. But you should know beforehand that you're missing out on all the features that make WordPress.com great. With its free version, you don't get a domain, customer support, the ability to use plugins, or even CSS (cascading style sheet) customization.
Data effective 11/13/2019. At publishing time, pricing and features are current but are subject to change. Offers may not be available in all areas.
Those are big losses, especially since plugins and CSS customization are what make WordPress.com a uniquely powerful platform in the first place. Couple that with ads on your website, and you can see why we recommend upgrading. Even so, if you just want to see if you can learn the (somewhat complicated) WordPress platform, the free plan is a great way to try it out. Just know that if you plan on selling anything or customizing your site, you'll have to upgrade to the Business or eCommerce plans.
Our verdict: WordPress.com's free plan is a good solution if you want to try out the platform, but you'll need to upgrade to get the best tools and features.
Want to upgrade?
All of our favorite free websites builders let you upgrade your free plan at any time. So if the features in your free version just aren't cutting it anymore, you can upgrade to a paid plan without losing all your hard work.
Build your custom site today
Customize your website with an easy-to-use site builder that'll make your brand look professional and polished in no time. Start Building

BigCommerce
BigCommerce: Best for large-scale e-commerce
If you want to sell a lot of products, then take BigCommerce for a spin. This e-commerce solution offers a free 15-day trial, so you can test out all the tools and apps it has for your e-commerce website. Based on our testing, no one does e-commerce better than BigCommerce, but given its higher price tag, it might be overkill for smaller online stores.

Shopify
Shopify: Best for brand-new e-commerce businesses
Shopify is another sales-specific platform, and it offers a two-week free trial. As with BigCommerce, Shopify costs a pretty penny once that free trial is over. But for newer online stores, it could be worth the cost; Shopify has lots of tools for new businesses, like logo creators, name generators, and stock photos—all of which can help you get your action figure business off the ground in no time.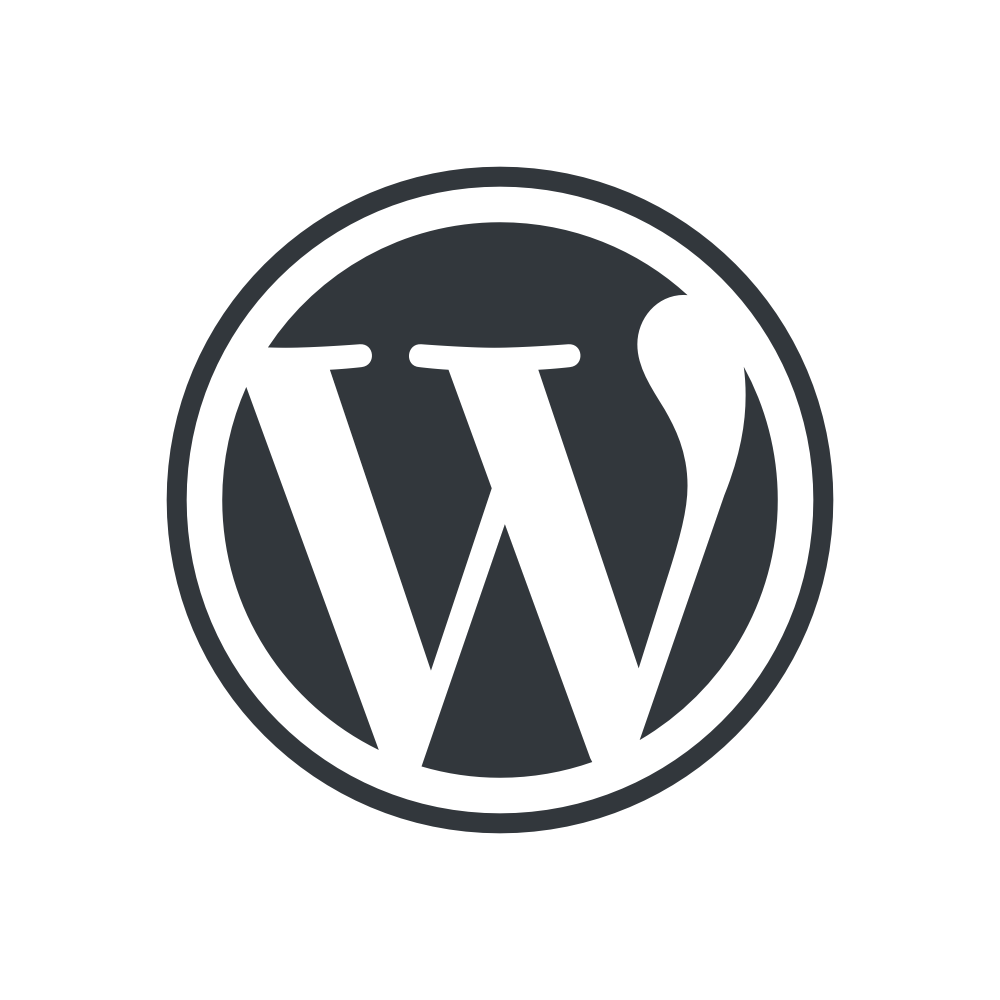 WordPress.org: Best for back-end control
WordPress.org: Best for back-end control
WordPress.org is a truly free site-building platform (the software has been open source since the beginning). Unlike other builders that limit the tools on their free plans, the free version of WordPress.org is the full version. Just keep in mind that you will have to pay for web hosting for your site, so maintaining a site with WordPress.org isn't 100% free. But if you want to control everything on your site—from link colors to your hosting provider—then WordPress.org is the right free builder for you.
Wait, which WordPress?
WordPress.com is a website builder and hosting service rolled into one. WordPress.org is a free site building platform that you can use with the host of your choice. For a full breakdown, check our guide to WordPress.com vs. WordPress.org.
Are free website builders a good value?
As any college student who ever waited 90 minutes in line for a free slice of pizza knows, free is great. Free works with any budget. But just like a slice of pizza might not really be worth 90 minutes in line—even if it's free—a free website builder might not be all it's cracked up to be. So as you create your business website, think about whether or not a free website builder is actually a good fit for your small business.
Consider professionalism, for example. If you're selling handcrafted polyhedral dice for role-playing games, will customers really feel safe giving you their credit card information when you don't even have your own domain name? And if you're trying to build your culinary blog empire, will having builder-placed ads on your site distract readers from your actual content?
Likewise, take a hard look at the limitations of your free website builder. Will you have enough storage for your podcast audio? Enough bandwidth for a mommy blog with large readership? And if you're creating an online store for your succulent business, does your free plan even let you accept credit card payments?
So while we do like and recommend all the builders on this list, we really think you should use their free plans and free trials as a stepping stone to a premium plan. Test out the builder, make sure you like it—but then, get a premium plan that gives you everything you need for your small-business site.
The takeaway
Creating a do-it-yourself website for your business is a great way to save money—even more so when you find a builder that lets you create a professional website for free.
So go ahead, build that e-commerce site for selling carved soaps. Create that blog where you write about your adventures in solo traveling. Make that home page that directs people to your brick-and-mortar butcher shop.
Because with the website builders on this list, you can afford to—no matter what your budget is.
Think you need a more specialized builder? Take a look at our rankings of the best e-commerce builders and the best blog hosting sites.
Disclaimer
At Business.org, our research is meant to offer general product and service recommendations. We don't guarantee that our suggestions will work best for each individual or business, so consider your unique needs when choosing products and services.