Cheap Domain Name Registration for Small Business
---
Need to register a domain? We'll point you to your most affordable options.
Owning your own business can be expensive (we know, preaching to the choir here). With that in mind, we at Business.org look for ways to help business owners save money wherever they can—which is why we've compiled a list of the most affordable places you can register a domain for your small-business website.
We've even broken down their affordability by category so you can choose the domain registrar that makes the most sense with your particular budget and needs.
Let's get our thrift on!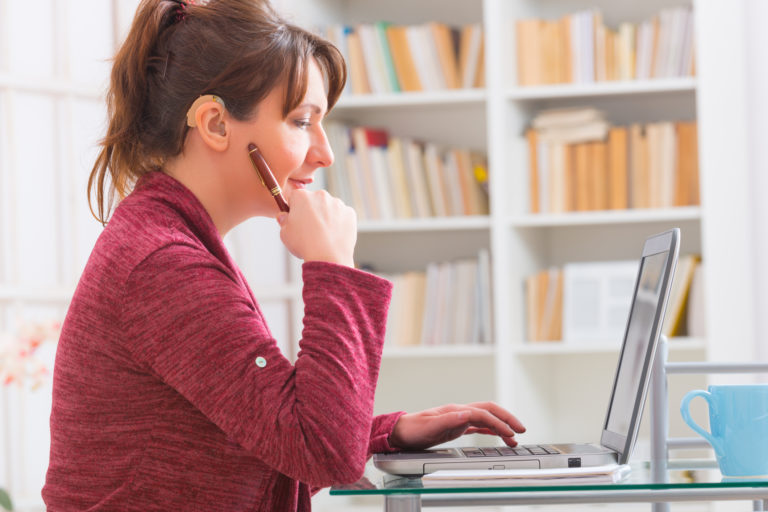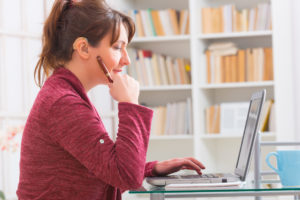 Business.org's top domain name registrars
| | | |
| --- | --- | --- |
| Company | Avg. starting price (for .com) | Web hosting offered? |
| 1&1 IONOS | $10/yr. | ✔ |
| Namecheap | $8.88/yr. | ✔ |
| DreamHost | $11.99/yr. | ✔ |
| GoDaddy | $2.99/yr. | ✔ |
| Dynadot | $5.99/yr. | ✔ |
| Google Domains | $12/yr. | ✘ |
| HostGator | $12.95/yr. | ✔ |
| Name.com | $8.99/yr. | ✔ |
| Hover | $12.99/yr. | ✘ |
| Domain.com | $9.99/yr. | ✔ |
Data effective 05/10/19. At publishing time, pricing and features are current but are subject to change.
1&1 IONOS: Most affordable overall domain registrar
Consistent pricing
Free extras
Other website products offered
Annoying upselling
No online chat support
1&1 IONOS is our pick for the best domain registrar out there—and it's also the most affordable overall. Now, that doesn't mean that 1&1 has the lowest registration prices (see GoDaddy below), but it does mean that 1&1 gives you the most bang for your buck. Its domains are competitively priced, and there's no surprise jump in pricing when you renew and no hidden fees in general.
1&1 IONOS domain pricing
| | | | | |
| --- | --- | --- | --- | --- |
| .com 1st-year cost | .com renewal cost | .pizza 1st-year cost | .pizza renewal cost | Learn more |
| $10/yr. | $10/yr. | $70/yr. | $70/yr. | Get Your Domain |
In fact, 1&1 IONOS comes with a lot of freebies: a free SSL certificate for your site, free WHOIS privacy (so no one can see your home address by looking up your domain registration), and a free custom email address—all things your website should have. Heck, 1&1 even pays the ICANN (Internet Corporation for Assigned Names and Numbers—they keep the net organized) registration fee for you. Sure, that's only 20 cents or so, but we'll take it. Put simply, 1&1 IONOS is a great value and our pick for the cheapest domain registration.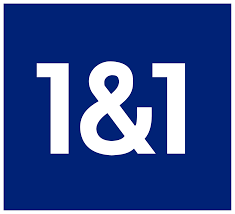 1&1 IONOS
1&1 IONOS
Despite having slightly higher registration prices than other registrars, 1&1's freebies make it the most affordable domain registrar overall.
Namecheap: Cheapest gTLD domains
No aggressive upselling
Plenty of available add-ons
Competitive pricing
Renewal price increase
Negative hosting reviews
Want to give your business's web address a little flair and make it stand out from the crowd? When you're choosing a domain name, forget .com and go with .pizza or .diamonds or one of the many other gTLDs (generic top-level domains) that have been released in the past few years—and get that gTLD from Namecheap, who offers the best prices on gTLDs from .app to .zone.
Namecheap domain pricing
| | | | | |
| --- | --- | --- | --- | --- |
| .com 1st-year cost | .com renewal cost | .pizza 1st-year cost | .pizza renewal cost | Learn more |
| $8.88/yr. | $12.98/yr. | $6.88/yr. | $41.88/yr. | Get Your Domain |
While other registrars also have low first-year registration prices for gTLDs, Namecheap easily has the best renewal prices (though, full disclosure, those renewal prices are still much higher than the initial domain registration cost). As an added bonus, Namecheap has the least-aggressive upselling we've seen, so you won't get roped into spending more than you wanted to. If a gTLD sounds right for your business, go with Namecheap.

Namecheap
Namecheap
It might not have the cheapest .com or .org domains, but Namecheap offers the best prices on gTLDs like .photos and .bike.
DreamHost: Cheapest domain/hosting bundle
Free SSL certificate
Minimal renewal cost increase
Extra SSL available
Bot-based customer support
Renewal cost bump
Several of the domain registration sites on this list offer web hosting in addition to domains—many even offer a free domain when you get hosting services—but DreamHost offers the best deal with its dirt-cheap domain hosting/registration bundle. (DreamHost happens to be our pick for inexpensive VPS hosting.) DreamHost's three-year shared web hosting starts at the same price point as a bean burrito, and its shared hosting plans include a free domain.
DreamHost hosting pricing
| | | | | |
| --- | --- | --- | --- | --- |
| Plan | 3-year plan cost | 1-year plan cost | Monthly plan cost | Learn more |
| Shared Starter | $2.59/mo. | $3.95/mo. | $4.95/mo. | View Plans |
| Shared Unlimited | $5.95/mo. | $6.95/mo. | $10.95/mo. | View Plans |
Now there are some conditions: this only applies to businesses willing to sign up for a one- or three-year hosting account, and that free domain registration is just for one year (after which you'll have to pony up for the renewal cost). Also, the ultra-low hosting costs may go up a little to very-low hosting costs at the end of your plan. But for bundling hosting and a domain name, DreamHost is tough to beat.
DreamHost domain pricing
| | | | | |
| --- | --- | --- | --- | --- |
| .com 1st-year cost | .com renewal cost | .pizza 1st-year cost | .pizza renewal cost | Learn more |
| $11.99/yr. | $15.99/yr. | $59.99/yr. | $59.99/yr. | Get Your Domain |

DreamHost
DreamHost
DreamHost throws in a free domain with hosting plans, making this hosting provider a great option for bundling your domain and your hosting.
GoDaddy: Cheapest first-year registration
Popularity with website owners
Super-low starting prices
Suite of website products
Significant renewal price hike
Aggressive upselling tactics
Sometimes you need what's cheapest now, even if it's not the best overall and could cost you later (we call it the "college student eating Top Ramen" principle). And if that's the boat you're in—you just need the cheapest domain you can get today—then GoDaddy is your best bet. It offers cut-rate domain registration prices that you can't beat anywhere else.
GoDaddy domain pricing
| | | | | |
| --- | --- | --- | --- | --- |
| .com 1st-year cost | .com renewal cost | .pizza 1st-year cost | .pizza renewal cost | Learn more |
| $2.99/yr. | $17.99/yr. | $9.99/mo. | $69.99/mo. | Get Your Domain |
Sure, its prices go up a lot when you renew your domain, but you can always jump ship and transfer your domain somewhere else. Just watch out for GoDaddy's aggressive upselling; if you're not careful, you'll end up with a pocketful of extras—and out the cash you'd hoped to save.

GoDaddy
GoDaddy
GoDaddy has the lowest prices for registering a new .com domain—but watch out for the heftier renewal costs.

GoDaddy
Special GoDaddy offer Business.org readers get a special discount from GoDaddy—get a free domain with $1/month hosting!
Dynadot: Cheapest .com renewal and transfer
Low renewal pricing
Low transfer pricing
Domain marketplace
Higher first-year pricing
No shared hosting available
But maybe you're more of a long-term thinker (how admirable!). In that case, Dynadot might be more your speed. While its first-year pricing isn't the lowest we've seen (though it is still competitive), Dynadot has the best renewal pricing for .com domains. So if you want to have an affordable domain for year two, three, and so on, think Dynadot.
Dynadot domain pricing
| | | | | |
| --- | --- | --- | --- | --- |
| .com 1st-year cost | .com renewal cost | .pizza 1st-year cost | .pizza renewal cost | Learn more |
| $7.99/yr. | $8.99/yr. | $5.95/mo. | $42.99/mo. | Get Your Domain |
Plus, Dynadot offers excellent domain transfer pricing. In almost all cases, its transfer costs are the same as its renewal costs. If you bought a domain elsewhere but want to escape hefty renewal fees, you can transfer that domain to Dynadot for a good deal. So whether you're renewing or transferring your web domain, Dynadot's good for the long haul.

Dynadot
Dynadot
Dynadot offers low prices on .com renewal and transfers, making it good for long-term domain ownership.
FAQs about domain registration
What else can a domain registrar do for me?
Most domain registration sites can do a whole lot more than just register a domain or two. Registrars often offer web hosting (including shared, VPS, and dedicated hosting), custom email accounts, SSL certificates for your site—basically anything you need to create a business website.
In fact, many domain registration sites are web hosting services first, domain registrars second. Go figure.
What's the difference between TLDs like .com, .me, and .pizza?
Well, they're all valid domain extensions. But before you leave behind .coms forever, there are a couple things to consider.
Like professionalism. We've said it before and we'll say it again: you probably wouldn't trust this ranking as much if it were housed at Business.pizza instead of Business.org. So think about whether or not a non-standard extension would work for your business. It's one thing to be Dominos.pizza, but another thing entirely to be MortsMortuary.pizza.
But why .pizza?
Long story short, there are a lot of websites out there, which meant that domains with traditional extensions (like .com) were running out. To head off the problem, ICANN (the nonprofit that organizes the web) released a bunch of new gTLDs like .pizza and .apartments. You're welcome.
Then there's price. In theory, gTLDs like .pizza were created to give people more domain options. The catch? They cost a lot more than the supposedly scarce .com domains tend to. That's not always the case—a highly desirable domain, like google.com, would probably cost more than a variation like google.pizza. But generally, gTLDs cost more than their traditional counterparts—hence our pricing charts including costs for both.
Finally, there's search engine optimization. If you want your website to be findable via Google and Bing, you might want to stick with a .com website. At least for now, search engines tend to favor .coms and other traditional TLDs over new gTLDs.
But as long as you understand those considerations, there's no reason you shouldn't choose a funky TLD for your business. Have fun with it.
Does my domain registrar have to be my web host too?
Nope. You can buy a domain from any registration site you want and then make your website with a different host or website builder. So go ahead, register with 1&1 IONOS and then create a WordPress website, or buy your domain from Namecheap and build with Wix. Follow your heart.
Now, you will need to update your DNS (domain name server) to make sure your domain is properly linked to where your website is actually hosted. It's an easy process that mostly involves a little copying and pasting, but the steps vary from registrar to registrar. But whatever registrar you choose should have a how-to guide (for example, how to connect a 1&1 IONOS domain with a WordPress site).
If you get stuck, just ask customer service.
The takeaway
Building a business website—whether you're building a blog, an online store, or just a simple online presence for your brick-and-mortar store—shouldn't cost you an arm and a leg. With our list of the cheapest domain registrars, you can snag a great deal on the URL of your dreams without skimping on quality.
So go ahead: get the perfect domain for your business website, whether it's a .com or .pizza—with everything from .academy to .zip, you've got plenty of options.
Once you're done registering a domain, check out our rankings of the best web hosts and our favorite website builders.
Disclaimer
At Business.org, our research is meant to offer general product and service recommendations. We don't guarantee that our suggestions will work best for each individual or business, so consider your unique needs when choosing products and services.