How to Choose a Domain Name in 11 Simple Steps
Can't decide on a domain name for your small business? Here are 11 tips for creating the perfect URL for your enterprise today.
---
Things were so much simpler in 1998. To get your small business online, you'd just set up a Geocities account, throw together some flashing clip art, master the Comic Sans font, and boom! Geocities.com/CyberStevesInternetCafe/57745 was live on the World Wide Web faster than you could say, "Chumbawamba." (Actually, not quite that fast, because dial-up.)
It's a little more complex now, but at least websites are easier on the eyes and easier to share across social media. Between deciding on a name for your business, considering how search engines will interpret it with the somewhat perplexing world of search engine optimization (SEO), and delving into domain name registration (let alone finding the perfect domain registrar to go with, there's the matter of choosing a domain name—what's going to come before .com? (Or whichever extension, or extensions, you go with; more on this later.) Does your domain name have to exactly mirror your business's name or can it just contain some keywords related to your business name? Can you register more than one? Are you stuck with it forever? Did Chumbawamba have any other songs besides "Tubthumping"?
All of these questions and more will be answered in the following 11 tips for choosing, and then registering, a domain name for your small business.
1. Keep it clear
Whoever came up with the phrase "Keep it simple, stupid" was no dummy. A complicated web address that requires a sidebar explanation is a hard fail, even outside of your target audience. Calling your tobacco shop Xcellent Pypes is already asking for trouble and confusion, and keyword web searches won't fare any better. See also: "4U" instead of "for you," z in place of a plural s, etc.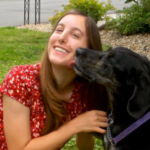 For both [AcceleratedGrowthMarketing.com and ColorfulEyes.org], I was considering the niche; one was a marketing business niche and the other a contact lens niche. I relied much more heavily on exact match keyword targeting for my marketing niche, and it resulted in a name I think is OK, but still much too long for my liking. For my contact lens site, however, I played with different ideas and allowed myself to be more creative, and I ended up liking my name much more, even though it's further from being an exact keyword match.
2. Be brief
In 2018, a marketing agency created an alternate domain name for Hotels.com that included every accommodation for every hotel the site lists, totaling 2,083 characters. Cool marketing stunt; terrible in practical use. Keep in mind that most people will probably be typing your URL on their phones, so the shorter the better to avoid potential typing mistakes, not to mention guaranteed thumb overexertion.
3. Localize it
Including your city, state, or even region or country in your domain name can not only help local customers find your business but also make it easier to snag a unique URL. Odds are that ChurroKing.com is already claimed, but StLouisChurroKing.com spells out where to find your food cart and reinforces your local brand. Looking to go nationwide? Go with ChurroKingUSA.com, of course.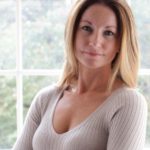 The real estate investing world is unbelievably competitive. Everyone wants to do it since HGTV made these shows so popular . . . including us! To make it, you have to stand out. The name WeBuyHousesInConnecticut not only makes it immediately clear what we do [and] what services we offer, but that search query is the most typed into the search to find companies like ours. It's crucial to have a domain name that reflects what people search for.
4. Get specific
Working in keywords related to your business can do wonders for the search-engine friendliness of your domain, especially among potential customers who may not know you but do know what they need. JansCandles.com could hook the candle-curious more quickly than brandable domain JansWaxWorks.com; if Jan's Wax Works bought CandleMaker.com, it would likely receive even more hits and orders, by simply including "candle" in the URL.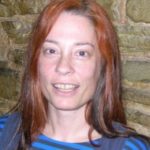 I spent some time with my original business name, Charlie Silk & Associates. I chose it because it has a 1950s black-and-white movie detective feel to it. Every résumé writer needs a bit of detective in them. However, no one was interested in the slick name I worked so hard to come up with. People would call and ask, 'Is this CS Resume?' So I changed the name to CSResume.
5. Make it memorable
This goes back to the initial challenge of naming your business in the first place. How can you make it stand out and easy to remember? The first consideration should be laying out exactly what you do, or sell, in the title—a car mechanic should include "automotive," "repair," or variations of these in their business name, for example. Then, run it by friends and associates; if they don't get it right away, try something else. You could even try a domain name generator. If it "pops," you'll know.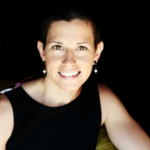 I run a blog and online community at LookForZebras.com. It's aimed at ensuring that healthcare professionals have fulfilling careers and don't get burnout. In medicine, there is a common saying: 'If you hear hoofbeats, look for horses, not for zebras.' This means that a patient is more likely to have a common diagnosis than a rare diagnosis. At my company, we tell physicians that—when it comes to your career in medicine—if you hear hoofbeats, look for zebras. This means look for the unique job that's a great fit for you, and seek out career opportunities that will make you truly happy.
6. Discard digits and dashes
Unless you're Motel 6 or Forever 21, best to avoid using numerals in your domain, even if it's intrinsic to the title—the question "Is that a numeral or spelled out?" will come up in conversation. Hyphens can be even clumsier than numbers, as almost everyone is going to forget to "include the dash." Slurpee purveyor 7-Eleven can get away with the doubly egregious 7-Eleven.com because, well, it's 7-Eleven.
Build your custom site today
Customize your website with an easy-to-use site builder that'll make your brand look professional and polished in no time. Start Building
7. Don't sweat the suffix
On the early internet, TLDs (top-level domains), or the domain name extensions after the name, meant something: commercial (.com), company or community (.co), technical (.net), non-commercial or nonprofit (.org), etc. Now, not so much (last time we checked, Business.org isn't a nonprofit). Beyond generic top-level domains, there are now over a thousand custom options—get one, or several, that work for you. Many domain registrars will allow you to sort though domain extensions to find the perfect web address.
8. Vet the variations
Have you settled on a name and domain so perfect that you're concerned the competition, or opportunists, will register altered versions of it? Grab them yourself. Buying applicable variations of your domain's TLD—like .info, .nyc, or .pizza—while purchasing your first choice will be cheaper than fighting someone for them later. This also applies to possible misspellings of your business's name.
9. Do the digging
The previous eight steps could all be for naught should you discover that the good idea for a domain you've chosen is already copyrighted, trademarked, or in use by another company with more lawyers on its payroll than yours. No worries; the best domain name registrars instantaneously crawl millions of sites for duplicates. It's in their interest to do so, as they can't sell the same domain twice.
10. Nail it down
When you find the domain name you want to spend your business life with, put a ring on it today through a domain registrar—TLDs sell like hotcakes, or whatever food item goes quickly now that carbs are forbidden. As suggested above, buy the variations too. Compared to most business costs, domains are cheap, and you can set any to redirect to your primary domain. Also, sign up for auto-renewal to avoid registration lapses. Domain registration is often most easily done through your web hosting provider of choice.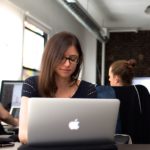 My husband Mike and I launched travel and adventure dog gear company Django in late 2016. The original name of the brand was actually Pacific Pup, but Mike and I quickly realized our dachshund's name Django was a much more fun, bold, and memorable brand name. It's also a much more meaningful name for us both: Django represents my love for music [jazz guitarist Django Reinhardt], and Mike's passion for coding [web development framework Django].
Now you'll need a website to go with your domain. You can hire someone to design, build, and handle the minutiae of getting it online, or you can do it yourself—which isn't as scary or difficult as you might think. The best web hosting providers walk helps novices through the process painlessly; with the right help, you'll find that building your own site is as easy as creating a spreadsheet (and far less boring).
Choosing a domain name is an important step for your small business, but the entire fate of your enterprise doesn't hang on it. You can always change it, rearrange it, or establish multiple versions of it as your needs shift—or when you suddenly realize that you've chosen an awful name, like Chumbawamba (they did have other singles, BTW).


GoDaddy gave our readers a special Business.org discount: Get your business's domain name for only $0.99!
In other words, you don't have "get it right" the first time; you'll have the flexibility to experiment and try out different domain names before deciding what's going to work best for your business. And if you're still looking for that initial business idea, we have it on good authority that CyberStevesInternetCafe.com is available for a bargain.