Top 7 Free Inventory Management Systems for 2020
---
When it comes to inventory management solutions, you get what you pay for. But if an inventory management subscription just isn't in the cards for your business, here are the top free options.
Last Updated: Less than 6 months
We gave this article a complete overhaul to make sure you're getting the most up-to-date information and the most helpful information on the best free inventory management software options on the market.
Whether you're on a tight budget or you just want to give this whole inventory tracking thing a try, free inventory management software can help.
The trick is finding a platform that is free and delivers the features you need to manage your business. After all, what's the point in tracking your inventory if you can't create new purchase orders when your stock levels get low?
We've combed through the free options and come up with a list of the top seven free inventory management options. These platforms aren't quite as robust as paid services, but they should do the trick if your small business needs to trim its budget.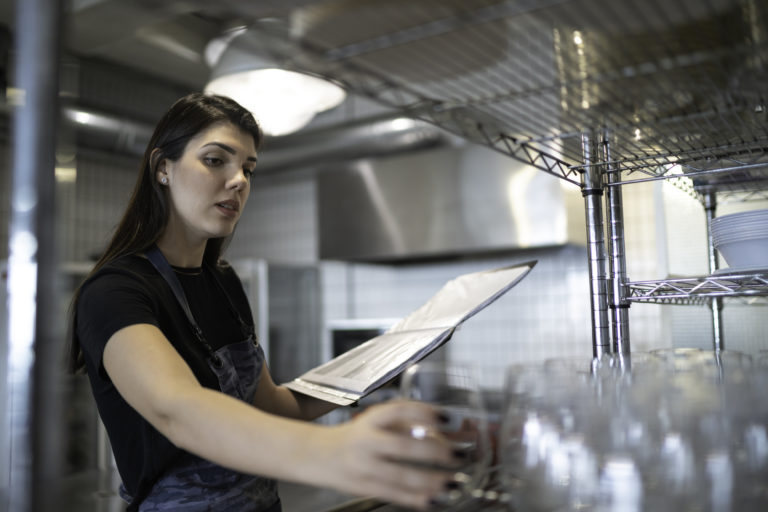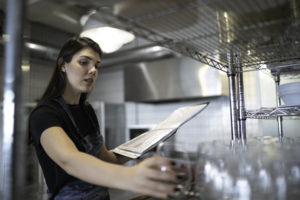 Overview of our top free inventory management tools
Pretty much all of our favorite free inventory software options include some kind of limitation, but they differ in the kinds of limitations they impose. Some restrict the number of warehouses and sales channels you can manage, while others put caps on the number of orders or customers you can add. What's more, many of the options we recommend allow you to use only a limited number of integrations with your software.
Here's how our seven options stack up.
Warehouses
Sales channels
Orders
Integrations
Learn more
inFlow On-Premise
Unlimited
1
Unlimited (100 customer + order limit)
Shopify
View Plans
Zoho Inventory
1
1
20/mo.
Amazon
BigCommerce
eBay
Etsy
Magento
Mercado Libre
PrestaShop
Shopify
WooCommerce
Xcart
Zooey
View Plans
PartKeepr
Unlimited
Unlimited
Unlimited
Octopart
View Plans
Odoo
Unlimited
Unlimited
Unlimited
Google Sheets
View Plans
RightControl
1
Unlimited
Unlimited
None
View Plans
ABC Inventory
Unlimited
Unlimited
Unlimited
None
View Plans
Microsoft Excel
Unlimited
Unlimited
Unlimited
None
Learn More
Data effective 3/31/20. At publishing time, features are current but are subject to change. Offers may not be available in all areas.
As you can see, inFlow, Zoho, and RightControl limit the number of warehouses or sales channels you can manage on their platforms. In addition, Zoho limits the number of orders your business can process (cutting you off after 20 sales orders per month), while inFlow limits you to just 100 customers and orders (combined) over the whole life of your subscription.
And while inFlow, Zoho, PartKeepr, and Odoo each offer at least one integration, RightControl, ABC Inventory, and Microsoft Excel do not. On the plus side, only inFlow places a limit on your number of inventory items (though RightControl does limit you to just 10 product lines).
inFlow On-Premise: Best free inventory management option

inFlow
Advanced features at a killer price
inFlow is our top choice for business owners who want to track their stock levels and assets in a sleek, professional format—without the high price tag.
inFlow On-Premise (the free, local software version of inFlow's more robust cloud solution) packs a punch.
In addition to tracking your inventory levels, this app can help you track completed and pending payments, generate purchase orders, process invoices, and more. It can also track costs for each item, helping you produce a more accurate cost of goods sold (COGS) calculation as part of your accounting.
inFlow On-Premise also provides in-depth reporting on your inventory, and it allows you to set up structured workflows that help you track the sales process from order to payment. inFlow On-Premise is also barcode compatible, so you can use barcode scanners or even your phone to look up items and add them to your orders.
The downsides: While inFlow Cloud allows you to integrate with e-commerce platforms like WooCommerce, Magento, and Shopify, the On-Premise version offers only Shopify integration. It also doesn't accommodate kitting, accounting integrations, or product variations. And once you hit 100 products or customers, the system stops allowing you to add more without upgrading to the inFlow Cloud service.
All of that should be fine, though, if you're trying to manage inventory for a small business or you're just dipping your toes into inventory management software to see if it's worth the trouble.
Zoho Inventory: Best for very small businesses

Zoho
High-end features with strict order limits
Zoho features a lot of advanced features—even if it's limited to a very low number of sales and purchase orders each month. It's also the only cloud-based inventory management solution on our list, making it perfect for small businesses that want to run a real-time tracking system.
Zoho is another free inventory management option that packs in some quality features.
For starters, Zoho is a cloud-based platform, meaning you can access it from your computer or a mobile app. It also includes kitting capabilities (for bundles of products that can be sold together) and alerts that can be triggered anytime your stock drops below an acceptable level.
Unlike a lot of other options on our list, Zoho also offers shipping management tools, so you can easily schedule and track shipments, print packing slips, and generate shipping labels. Plus, the software includes tons of integrations for e-commerce platforms like Shopify and WooCommerce.
The downsides: Zoho imposes one of the strictest limits on sales and purchase orders (only 20 per month). It also limits you to just 12 shipments per month, and the real-time tracking can be a bit buggy compared to smoother paid services. On top of that, Zoho Inventory doesn't include any bill of material (BOM) functionality, making it difficult to use if you're running a manufacturing business.
But if your business is still starting out and you're completing only a few orders per month, you likely won't find a better way to manage your inventory for free.
PartKeepr: Best for manufacturers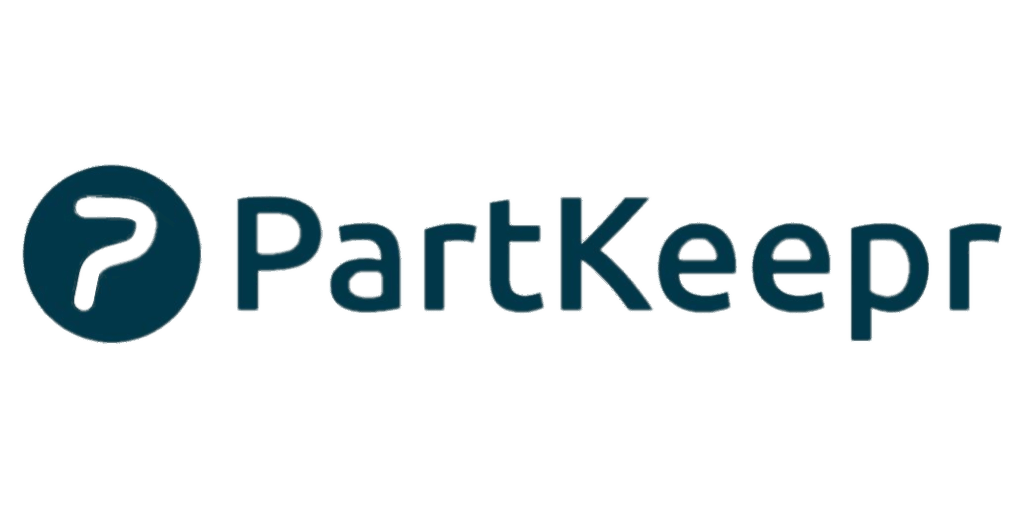 PartKeepr
Part tracking for multiple locations
PartKeepr isn't just an inventory tracker—it's also a parts tracker. That makes it a useful tool for manufacturing businesses that need to keep tabs on both their raw materials and finished goods.
PartKeepr is a free, open-source inventory software. That means other users can add functionality to the program as needed. The result? PartKeepr keeps getting better and adding more features over time—all while remaining completely free.
Currently, PartKeepr allows you to track inventory levels for both your finished goods and your components, and it doesn't put a cap on the number of products or vendors you're allowed to track in your system. So manufacturers that need to keep tabs on materials, components, and finished products have the flexibility to do it.
PartKeepr also offers multiple-warehouse management, and it allows you to group items from your production runs together in batches. That saves you time if you find a defect within a specific run of items.
The downsides: PartKeepr is a local software, meaning it lives on your computer instead of the cloud. That makes it difficult to use if you need multiple users in multiple locations to have access to your inventory numbers. PartKeepr also doesn't offer any e-commerce integrations—though that shouldn't be a huge deal for most manufacturers.
Odoo: Best for growing companies

Odoo
Enterprise-level solution at an entry level
An open-source inventory software, Odoo is designed to offer a solid, free base platform for inventory data management. Businesses can buy extra functionality from there, with modules to help with virtually any business need.
As the only enterprise resource planning (ERP) inventory software on our list, Odoo goes beyond simple inventory tracking and reorder point reminders.
Odoo includes tons of high-end functionality, including customer relationship management (CRM), point-of-sale, human resource, project management, and business management features. It even includes a customer portal where your clients can log in and view the status of their orders. You can also manage multiple warehouses, complete material resource planning (MRP), and route products directly from your supplier to your customer for faster order fulfillment.
That's a lot of functionality packed into a single free platform—making it perfect for rapidly growing businesses that are anticipating a move to a full-blown ERP system.
The downsides: Oddly enough, Odoo offers virtually no integrations, even with major shipping and e-commerce providers. To get that, you'll need to buy extra modules for your service—and the rates are steep. To make matters worse, businesses may outgrow the free version very quickly, at which point it may be more cost-efficient to consider a different ERP service.
RightControl: Best for e-commerce businesses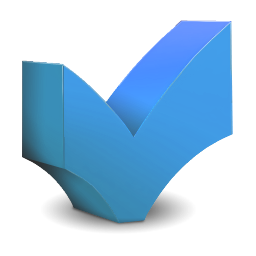 RightControl
Easy e-commerce fulfillment
RightControl offers a free inventory manager that can track stock levels, process new sales and purchase orders, and many other standard inventory management processes. But its shipping and warehouse features make it a good pick for many e-commerce businesses.
RightControl is a good choice for e-commerce businesses because it offers excellent warehouse management features—even if it does limit you to just one warehouse.
With RightControl, you can not only use a barcode scanner to track inventory and allocate stock but also generate new barcodes and assign them to individual items. That makes it easy for e-commerce businesses to add new products to their catalogue and keep tabs on each item in their inventory.
RightControl software also allows you to create picking lists, so you can fulfill customer orders faster and more accurately.
The downsides: Unfortunately, RightControl does have some limitations. As we already mentioned, it doesn't support multiple warehouses. But it also limits you to just 10 inventory lines, meaning you're limited to just 10 product categories.
ABC Inventory: Best for distribution businesses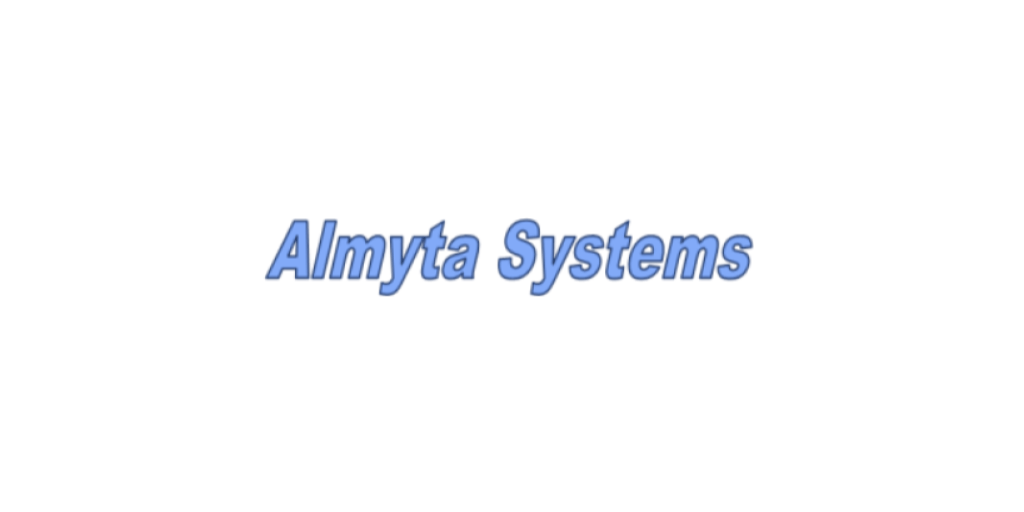 ABC Inventory
Location tracking, dropshipping, and kitting
ABC Inventory is a robust system, but its warehousing and supply chain features set it apart as a top choice for distributors looking for a free inventory platform.
If you're running a distribution business on a budget, ABC Inventory's free platform may be a good fit for you.
ABC Inventory supports multiple warehouses, barcode scanning, and item tracking by location and serial number. The platform also allows you to create unlimited records for new products, so you have all the tools you need to keep tabs on tons of moving products simultaneously.
ABC Inventory software also supports dropshipping and kitting, which gives you greater flexibility to sell and distribute your products in whatever way makes the most sense—whether that's through consumer sales or wholesale.
Downsides: Like most of the other options on our list, ABC Inventory is a local software, which already makes it hard to allow access for multiple users. But ABC Inventory takes it a step further by also limiting access to just a single PC—and yes, that means it isn't available on iOS devices. What's more, it features an outdated interface that can sometimes make it challenging to find all the features you need to properly manage your inventory.
Microsoft Excel: Best for ultimate control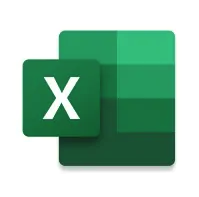 Excel
Virtually unlimited customization
Microsoft Excel is a highly customizable tool, meaning it gives you the freedom to implement stock control measures that work for your business—no more being limited by the parameters of a software service.
While not an inventory management platform per se, Microsoft Excel nonetheless gives you a ton of flexibility to set up your inventory management system in whatever way works for you.
With Excel, you can set up custom formatting, reporting, and more. Plus, you can opt to track only the metrics that matter to you. You can also implement barcode scanning, since most barcode and QR code scanners can upload to Excel. And it's all available for free on the Microsoft Office website—though you'll have to use the online version if you don't want to pay for the software itself.
Downsides: Excel doesn't integrate directly with e-commerce or accounting services. That doesn't mean you can't sell on Amazon, Shopify, or any other sales channels you want—you just have to import everything into your inventory system manually. Also, to benefit the most from Microsoft Excel, you have to be fairly proficient with the program. If you don't have the time, patience, or technical skills to deal with Excel's steep learning curve, you may want to use an inventory management template to get started.
Free inventory management FAQs
Are there any drawbacks to using free inventory management software?
While it may be unavoidable in some cases, using a free inventory management platform has a number of drawbacks. To provide a free option, inventory platforms often have to scale back their offerings and impose limitations on the number of orders, products, shipments, and integrations available.
What's more, most free inventory management systems are available only as local software, which means they're only available on the computer they're downloaded on. That poses big problems if you're running a business with multiple warehouses.
That being said, there are many open-source inventory platforms. These platforms allow users to add functionality themselves, so they're constantly evolving and improving. But as of right now, none of the open-source options on the market stack up to the subscription-based platforms available.
How do inventory management techniques affect my inventory software choices?
If your business runs on a periodic inventory model, all of the free inventory solutions we've listed above should work well for you. But if you're running a perpetual model—where your inventory system updates in real time whenever you receive sales orders or submit purchase orders—you'll need a cloud-based platform.
A cloud-based platform allows warehouse employees to check in received shipments and pull items for customer orders, even while you're processing new sales orders. It keeps your system up-to-date and tracks every detail for every product.
Running a perpetual inventory system narrows down your options for free inventory management software considerably. In fact, the only cloud-based option on our list is Zoho.
The takeaway
Free inventory software comes with a lot of limitations, but that doesn't mean you have to sacrifice the key features you need to run your business. For a cloud-based system, Zoho is an excellent choice. Or you can use inFlow, PartKeepr, Odoo, or RightControl—all of which offer basic inventory tracking, order management, and warehouse management features, plus a few standout features each.
Of course, you can always choose to create a completely customized inventory management system with Microsoft Excel. Just be prepared for a lot of manual inputting of information.
None of these options working for you? You may want to consider using a premium inventory management app instead. Check out our guide to the top inventory management software on the market to get started.

Disclaimer
At Business.org, our research is meant to offer general product and service recommendations. We don't guarantee that our suggestions will work best for each individual or business, so consider your unique needs when choosing products and services.