The Best Payroll Companies for Small Businesses
---
In 2018, small businesses in the United States employed 58.9 million people.1 Is yours one of those businesses? Choose the right payroll company to get help paying your employees correctly, accurately, and on time.
Last Updated: Less than 6 months
We recently updated this page to make sure our pricing information is accurate. While most companies have rolled back their COVID-19 discounts for the month of June, they're still offering at least one month (like Gusto) or three months (like Paychex) free for new customers.
Less than 6 months
To help small-business owners during the ongoing COVID-19 crisis, Gusto has lowered its starting price by 50%. Now, Gusto's Core plan starts at $19 a month (plus $6 per payee per month) for the first six months. And if you work with 1099 contractors instead of W-2 employees, Gusto's Contractor plan has a $0 base cost—you'll just pay $6 per month per contractor paid.
More than 6 months
We recently reviewed this piece to make sure all pricing and plan information was still correct. Good news: it is! Which means we feel confident standing by our picks for the year's best payroll companies for small businesses.
More than a year
Luckily for the user, accounting software is consistent and reliable—including when it comes to pricing. We recently reviewed this piece to make sure none of the prices or offers have changed (they haven't) and that our rankings are the same (they are). We still think Xero gives users the most value with its unlimited users and comparatively affordable plans.
More than a year
We've updated this article to include the most up-to-date pricing and plans for each piece of accounting software we reviewed. We also added Zoho Books to our top five recommendations thanks to its comprehensive features, helpful automation services, and easy integration with customer relationship management software. Meanwhile, we moved GoDaddy Online Bookkeeping to our runner-up position, not because the software isn't affordable and effective but because it focuses solely on bookkeeping, not on comprehensive accounting services.
When it comes to payroll services for your small business, the question to ask yourself isn't, What's the best payroll service out there? Instead, it's, What's the best payroll service out there for me?
Has your housekeeping service outgrown self-service software? Consider expanding to a full-service payroll company. Do you want to offer your fleet of truckers better benefits and multiple pay options? Your company could be big enough to benefit from a PEO.
Whatever your number of employees or day-to-day tasks, there's a payroll company and service out there for you.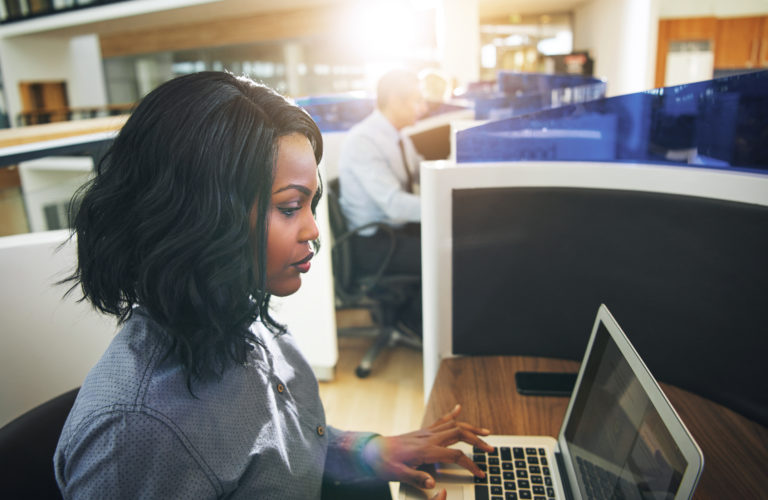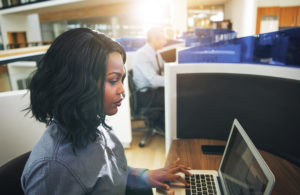 Best payroll companies for small businesses
| | | | | | |
| --- | --- | --- | --- | --- | --- |
| Vendor | Type of payroll | Starting monthly cost | Free trial | Automatic payroll tax filing | Learn more |
| Gusto | Full-service payroll | $39.00 base cost + $6.00/employee | 1 mo. | Yes | View Plans |
| ADP TotalSource | PEO | Request quote | No | Yes | View Plans |
| Paychex | Full-service payroll or PEO | Request quote | 3 mos. | Yes | View Plans |
| OnPay | Full-service payroll | $36.00 base price + $4.00/employee | 1 mo. | Yes | View Plans |
| Better Accounting | Outsourced payroll and accounting | Request quote | Free consultation | Not listed | View Plans |
Data effective 6/16/20. At publishing time, pricing and features are current but are subject to change. Offers may not be available in all areas.

Gusto
Gusto
Gusto's intuitive, comprehensive software lets you run payroll in minutes and automate payroll tax filing. It also offers a full range of workers comp, benefits, and PTO assistance, and it pairs easily with the biggest names in the accounting software business.
Gusto comes close to proving that in the world of payroll software, you really can have it all—a free trial, a beautiful interface, and a reasonable price for full-service payroll. All three of Gusto's plans include these crucial features:
Unlimited payroll runs in all 50 states
Automated payroll tax filings
Wage garnishments
Direct deposit
PTO tracking
W-2 and 1099 management
State and federal unemployment insurance
Benefits and payroll reports broken down by employee or contractor
Employee paystubs and tax forms
Unlike many payroll services, Gusto doesn't charge extra for workers compensation insurance help, including online estimates and automated billing. The software also rolls health benefits administration, including online employee registration, in with its plans.
Automatic payroll tax filing
Unlimited payroll runs
Wage garnishment and workers compensation assistance
No automatic PTO syncing with cheapest plan
No automatic holiday pay syncing with cheapest plan
Need another reason to try Gusto? It's super affordable. All three of its plans are full-service plans, and the cheapest plan, Core, starts at a $39 monthly base price plus $6 per user per month. If you want to understand just how good of a bargain that is, compare Gusto to QuickBooks Online: QuickBooks' full-service plan costs $80 per month with the $4 user fee.
Gusto's Complete plan is similarly affordable: it costs the same monthly base price as the Core plan, but it charges $12 per user instead of $6. That's because it includes more time tracking, PTO, and employee engagement features. Most notably, it automatically inserts approved time-off requests into your payroll schedule and calculates holiday pay, so if you struggle to process PTO, you'll want to invest in the Complete plan over the Core plan.
Finally, when you consider that Gusto easily pairs with big-name accounting software like Xero, FreshBooks, and, yes, QuickBooks, it makes sense to choose Gusto's full-service payroll almost every time.
Okay, there have to be at least a few flies in the Gusto ointment, right? There are, but luckily, they're few and far between. The Core plan doesn't automatically sync an employee's PTO with their pay, so if you need that service, you'll have to pay a little more for the Complete plan. Additionally, Gusto's over-the-phone customer service is limited to weekdays, so if payroll breaks down over the weekend, you'll have to wait for help.
Best PEO: ADP TotalSource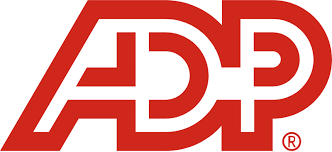 ADP TotalSource
ADP TotalSource
If you're looking for a Professional Employer Organization, or PEO, to take payroll and HR off your hands, ADP is the best-known brand in the business. In particular, ADP TotalSource takes on all the trickiest, most time-consuming tasks, from filing payroll taxes to managing employees' 401(k)s.
If you're familiar with PEOs, or Professional Employer Organizations, you're not surprised that ADP TotalSource is our top recommendation for PEO payroll services.
If you're not familiar with PEOs, here's the rundown. You and the PEO split ownership of your small business fifty-fifty. While that sentence sounds terrifying, it really means you "lease" your employees to the PEO, which then files your taxes under its own company, accepts payroll liability, distributes paychecks, and handles benefits. Check out our PEO payroll article for a more in-depth analysis.
So what makes ADP TotalSource stand out from the rest? A few key things. For one, ADP TotalSource's format is easy enough that employees shouldn't run into trouble using any self-service features. With ADP's app, they can choose benefits, track time, and request leave or paid time off.
ADP also takes over issues like recruiting, hiring, and onboarding. If you have questions about payroll, you can reach out to your dedicated payroll specialist—but know that when ADP runs your payroll, its payroll team is responsible for any problems with tax deductions. In terms of liability, you should be off the hook.
Easy employee self service
No liability for payroll or tax errors
Higher costs than full-service payroll
Pricing unavailable online
PEOs are a lot more expensive than full-service software—like, a lot a lot—so if you end up choosing ADP TotalSource or another PEO, read the fine print before you sign a contract. It pays to know exactly how much you'll pay for each payroll run before you get the bill, not after.
Like ADP but don't want to work with a PEO? RUN Powered by ADP is ADP's payroll software service. All four RUN Powered by ADP plans let you run payroll over the phone, on your laptop, or via a mobile device. They also interface with your general ledger—a perk most payroll companies don't include for free—and they enable easy tax filing.
Best for midsize businesses: Paychex

Paychex
Paychex
Paychex breaks down its payroll solutions by business size and seamlessly combines payroll and HR. If your business is big enough for a dedicated payroll specialist and full HR support, Paychex might work for you.
Paychex recognizes that payroll solutions for micro businesses are different from those for businesses with over a thousand employees. That's why they tailor their payroll plans by business size: they offer solutions for 1 to 9 employees, 10 to 49 employees, and 50 to 1,000+ employees.
Every plan includes payroll processing and payroll tax help, and most plans include some HR basics too:
Benefits administration
Retirement management
Health insurance
Time tracking
Since most midsize businesses need payroll and at least one of the HR perks listed above, it makes sense to pick a provider that offers two for the price of one—why go through the hassle of integrating one brand's HR software with another brand's payroll software when you can easily purchase them both through the same experienced company?
Additionally, Paychex has a few PEO plans, which work best for midsize or large businesses. If you're not sure if a PEO (Professional Employer Organization) will work for you, check out our piece "What Is a PEO?"—or just keep reading to see our top pick for best PEO.
HR basics and digital marketing help included with each plan
PEO plans available
No online pricing available
No workers comp, wage garnishment, or unemployment insurance assistance with cheaper plans
HR software is useful whether you own a law firm with three associates or manage a hotel with a dozen or so employees. But Paychex's smaller, more basic payroll plans leave out payroll basics that companies like Gusto include—specifically, you can only get workers comp, unemployment insurance, and wage garnishment assistance with the heftier plans. Smaller companies that need payroll more than they need HR won't have all the features they need with Paychex.
And how much do those heftier plans cost, anyway? Good question. You can't find Paychex's pricing online—instead, you have to request a quote, which leads us to believe Paychex is pricier than some of the other payroll processing companies out there (yet another reason it might be a better fit for midsize to large businesses).
OnPay
OnPay
OnPay is a cheap payroll service provider that still manages to do it all—including setting up the service and inputting all your data so you don't have to. Save time and hassle with OnPay's automated payroll tax calculation, withholding, and filing services.
As a payroll provider, OnPay focuses on one thing: simplicity.
Instead of offering multiple plans, OnPay charges you one monthly base fee plus a cheap user fee. Remarkably, OnPay's plan is even cheaper than Gusto's at just $36 per month plus $4 per user.
So OnPay can save you money—but what about time? The OnPay team will add employee information on your behalf at no extra cost so you can skip the hours of manual data entry. And like many other payroll service companies, OnPay syncs with accounting, time and attendance, and HR software to streamline your processes and cut out wasted time.
You can spend less time worrying with OnPay too. OnPay guarantees their accuracy for payroll processing and year-end tax form filing, promising to cover any IRS fines if OnPay's experts make a mistake.
Automated payroll tax withholding and tax form filing
Employee information entered for you
One plan only
Hard W-2 copies that cost $5 each
OnPay's main drawback is also its main selling point—its simplicity. The payroll service provider's single plan is a perk for small businesses that don't need all the benefits-driven bells and whistles of other top payroll companies. But if you do want a whole slew of HR, benefit, and payroll processing options, a company with customizable options, reporting features, and multiple plans like Paychex or Gusto might work better for you.
Best payroll plus accounting: Better Accounting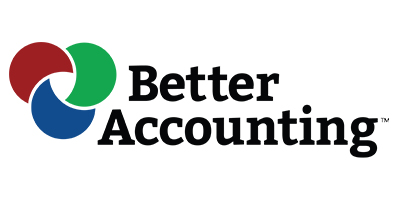 Better Accounting
Better Accounting
With Better Accounting, you don't have to split up payroll and accounting—instead, you get one full-service payroll and accounting solution. With contract-free, pay-per-service help, Better Accounting can be easy on your budget too.
Most full-service payroll companies do payroll only—which is fine if you pair payroll with an accountant or with accounting software, like syncing Gusto with your Xero or QuickBooks account. But if you want to tackle payroll and accounting through the same company, you want Better Accounting.
Better Accounting's outsourced payroll and accounting services can help you tackle a few main tasks:
Process payroll
Analyze company finances
Set financial goals
File taxes
Unlike the other companies on our list, Better Accounting's professionals sit down with you in person to discuss your financials, review any issues, and file your business's taxes. If you want outsourced accounting and payroll services that feel a little more personal than, say, a full-service payroll software service, Better Accounting is the choice for you.
Comprehensive accounting help
Tax filing assistance
No online pricing available
Limited information on services
Here's the thing, though: like with Paychex, you have to contact Better Accounting directly to get a quote, which might signal that they're pricier than most others on this list. Plus, Better Accounting's site isn't all that fleshed out. It doesn't list any details about the services they provide beyond the basics we listed here, which isn't particularly helpful.
Still, if you're interested in blending accounting and payroll with one-on-one advice, we recommend calling Better Accounting to learn more.
What's the difference between self-service and full-service payroll?
Self-service payroll means in-house payroll. You might use software to run the numbers and simplify direct deposit, but in the end, you're responsible for tax compliance and making sure employees get paid the right amount. In contrast, if you run full-service payroll, you outsource at least some parts of your payroll process to another company.
Full-service payroll usually costs more than self-service payroll, but it saves you time, which could translate to saved money. Most importantly, a full-service payroll company takes on the responsibility for withdrawing the right amount of taxes. If there's an issue with federal or local taxes, it's the payroll company's problem, not yours.
Should you use a payroll service or hire an accountant?
In general, payroll services are cheaper, especially if you go the self-service rather than full-service route. Many payroll companies also combine payroll with features like HR administration, time tracking, and employee benefits that are outside the scope of an accountant's job.
A full-time in-house accountant costs substantially more than payroll software and can't juggle as many tasks as payroll software can. However, accountants can help analyze your business's finances, file taxes easily and accurately, draw up financial statements, and help you understand your business's future.
Also, remember that the question isn't necessarily either/or. You can use self-service payroll most of the year and hire an accountant for a few hours a week during tax season.
The takeaway
Want more payroll options than the five listed here? Our piece on the best payroll software for small businesses overviews 10 of the best payroll software options for businesses like yours.
Disclaimer
At Business.org, our research is meant to offer general product and service recommendations. We don't guarantee that our suggestions will work best for each individual or business, so consider your unique needs when choosing products and services.
Sources
1. U.S. Small Business Administration, "2018 Small Business Profile"