Paychex's fantastic starting price and HR add-ons make it a solid choice for most small businesses.
Data as of 4/24/23. Offers and availability may vary by location and are subject to change.
Paychex's scalable plans and comprehensive HR + payroll options make it a good fit for small to midsize businesses planning for growth. Its cheapest plan compares favorably to Gusto and OnPay, while its pricier plans add expansive HR options that should suit growing midsize businesses nicely.
However, Paychex is a little pricier than many of our other top payroll providers for small businesses. And while its HR support is pretty sturdy, it's not as comprehensive as ADP's, especially in terms of analytics.
Scalable plans for growing businesses
Responsive customer service
Expansive HR library and forms with each plan
Excellent mobile app for both employers and employees
Limited pricing transparency
Limited reporting and analytics
Additional fee for payroll tax administration and workers compensation integration
Paychex review 2023: Table of contents
Paychex sales and discounts
Paychex has one of the better free trials in the payroll business: typically, it offers three free months to new users.
Paychex plans and pricing
| | | | | |
| --- | --- | --- | --- | --- |
| Plan name | Monthly price | Employee pay options | Accounting software integration | Get started |
| | $39.00 + $5.00/payee | Direct deposit, prepaid paycard | No | See Plans |
| | Contact for quote | Direct deposit, prepaid paycard, paper check | No | See Plans |
| | Contact for quote | Direct deposit, prepaid paycard, paper check | Yes | See Plans |
Data as of 4/24/23. Offers and availability may vary by location and are subject to change.
All three of Paychex's payroll plans include these essential features:
Automatic new-hire state reporting
Direct deposit
Employee self-service portal access
24/7 customer service access via phone or online chat
All three plans also include an employee financial wellness program and an employee assistance program, which offers more generalized assistance to employees who need it.
In terms of HR features, Paychex Flex Essentials also adds labor compliance posters, key HR documents, and automatic new-hire reporting. Those are far from the most HR features and employee benefits we've seen with a full-service plan (both Gusto and OnPay offer more), but they're also far from the fewest—call it a good middle-of-the-road solution.
Paychex Flex Essentials leaves off some crucial payroll features, though, like paper check payment options and accounting software integration. In fact, unless you choose the priciest Paychex Flex solution, you can't integrate Paychex with any accounting service provider, not even popular software like QuickBooks Online.
Plus, all Paychex plans charge an additional fee for payroll tax administration. While the software will calculate and withhold taxes for you, Paychex charges extra to actually file those taxes for you. If you want payroll tax administration built into the base fee, we recommend a provider like Gusto, OnPay, or QuickBooks Payroll instead.
Paychex Flex Essentials covers all the basics for small businesses. In contrast, Paychex Flex Select was made for midsize businesses that need some extra HR, payroll, and onboarding help, but that aren't big enough to completely outsource HR to another service.
Most importantly, Paychex Flex Select gives you multiple employee payment options (namely paper checks) without charging you an extra fee. It also adds on a dedicated payroll specialist, someone who specializes in your business's payroll practices and can help with any problems.
While Paychex Flex Essentials and Select both include standard reporting and analytics, Paychex Flex Pro offers custom reporting and analytics, which can help you draw up financial charts specific to your business.
Custom reporting also includes workers' compensation reports, which can help you track which wages are subject to workers' comp and ensure you pay the right premiums.
The plan also tacks on quite a few more human resource features than the two cheaper plans:
Employee onboarding
Employee background checks
HR administration
State unemployment insurance management
Wage garnishment
Paychex vs. top competitors
| | | | | |
| --- | --- | --- | --- | --- |
| Brand name | Starting monthly price | Payroll tax administration | Health benefits administration | Get started |
| | $39.00 + $5.00/payee | Yes (addt'l fee) | Yes (addt'l fee) | See Plans |
| | Contact for quote | Yes (addt'l fee) | Yes (addt'l fee) | See Plans |
| | $22.50* + $5.00/payee | Yes | Yes (addt'l fee) | See Plans |
| | $40.00 + $6.00/payee | Yes | Yes | See Plans |
| | $40.00 + $6.00/payee | Yes | Yes | See Plans |
| | $17.00 + $4.00/payee | Yes (addt'l fee) | Yes | See Plans |
| | $35.00 + $5/payee | Yes | Yes | See Plans |
| | $19.99 + $4.00/payee | Yes (addt'l fee) | Yes | See Plans |
Data as of 4/24/23. Offers and availability may vary by location and are subject to change.
*50% off for the first three months
Paychex's pricing is less transparent than competitors with similar starting prices. Paychex Flex Essentials has the only clear price on the site—you'll have to call Paychex to get a custom quote on the other plans.
You'll also need to contact Paychex to get more info on its add-on prices. Unlike Gusto and OnPay, Paychex charges extra for tax filing, including end-of-year W-2 and 1099 distribution.
Speaking of features Paychex doesn't include for free, only its priciest plan comes with built-in accounting software integration. While accounting integration isn't a must for payroll software, it eliminates redundant data entry, saves you time, and ensures your books are always accurate. Most other popular payroll providers integrate seamlessly with QuickBooks and Xero, at the very least. It's frustrating that Paychex doesn't do the same.  
Price check: Paychex vs. Surepayroll
SurePayroll is a cheap, no-frills payroll service provider owned by Paychex. Its full-service plan starts at $29.99 a month (a price that includes free tax remittance). SurePayroll doesn't have nearly as many HR features as Paychex, but if you like Paychex's customer service reputation and need solid payroll without human resource management, give SurePayroll a look.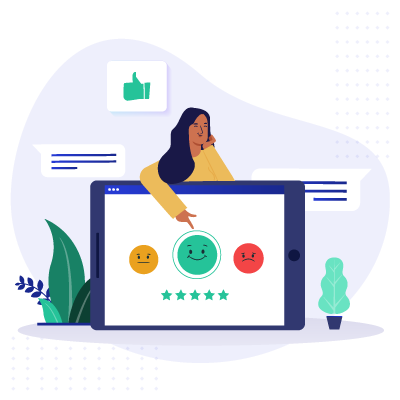 Expert Advice, Straight to Your Inbox
Gain confidence in your business future with our weekly simple solutions newsletter.
Additional Paychex features
Paychex is one of the few payroll providers to offer international payroll. If your US-based business pays employees across the globe, put Paychex at the top of your list of payroll options.
Plus, while Paychex's payroll service is great on its own, it's even better when paired with one of Paychex's HR and benefits solutions:
Automated employee benefit administration
HR records administration
Dedicated HR support
Timeclock software
Business insurance, including workers' compensation
Compliance services
This services work best for midsize to large businesses that plan on growth, especially since Paychex's HR and payroll packages can scale up with you as you grow. If you're interested, talk to a Paychex rep about adding potential HR perks and employee benefits to your payroll package.
On the other hand, if your business has just a few employees and plans to stay small, try a provider like OnPay instead. OnPay's single-plan service doesn't add more features as you grow, but its basic HR administration and built-in benefits are simpler (and cheaper) than Paychex's mid-level solutions. 
Compare other payroll options
Don't love Paychex Payroll? Not a problem! Just enter some basic business details and we'll get back to you with up to five personalized quotes for payroll that could work better for you.
If you own a growing, midsize business and want a payroll provider that also offers extensive HR and benefits administration, Paychex is the perfect pick. You can easily customize your Paychex HR and payroll package, and each plan can scale with you as you grow. Paychex's basic plan is also perfectly suitable to small businesses with five to ten employees—though Paychex doesn't include tax filing with its base price, which makes it more expensive than comparable providers like OnPay.
Want to research additional payroll service providers before settling on Paychex? Our list of the year's best payroll software for small businesses can help.
Yes, Paychex Flex is legitimate. Its ranks highly in the online payroll space and it's a great choice for companies looking for HR services.
The Paychex app is safe. Paychex systems are secure and have never been hacked.
A PEO is a professional employer organization, or a company that takes every aspect of HR—from hiring to payroll—off your hands. Paychex offers PEO services, but PEOs work best for large enterprises that have outgrown software and want to turn full-time HR work over to another provider. In other words, if Paychex Flex can't keep up with your organization's personnel demands, it's probably time to look into Paychex's PEO service instead.
No. ADP and Paychex are two of the most popular PEO companies for small businesses in the US, but they're distinct corporations.
Paychex's small-business payroll services start at $39 a month. You'll also pay an additional $5 per payee per payroll run.
Yes. Paychex's most comprehensive payroll plan, Paychex Flex Enterprise, includes background checks.
Paychex Flex is a cloud-based, online payroll solution. Once you sign up, you'll log on to your Paychex Flex account via your web browser. You can run payroll and check financial data from any web-enabled device. And if you do payroll on the go, you can download the Paychex Flex app (included with Paychex Flex Select and Enterprise) to run payroll from your phone or tablet.
Yes. Even if you don't have an account with the company, you can use Paychex's payroll calculators to calculate wages and determine payroll tax withholding.
Yes—we think. Paychex includes a page on its site explaining how employees can set up 401(k) and retirement plan contributions to have the amount automatically withdrawn from their paychecks. However, Paychex doesn't advertise automatic employee benefits deductions on its payroll plans, so you should double-check with your sales agent to make sure.
Customers give Paychex's payroll service middling to poor reviews. Every plan includes 24/7 phone or chat support—our chats and calls were answered within two minutes. But while Paychex is accredited with the Better Business Bureau and has an A+ rating, the company averages just 1.1 out of five stars on the review site Trustpilot. Its Consumer Affairs and Trustradius reviews puts it at a 3.9 out of 5.
To evaluate Paychex and calculate our star rating, we assessed Paychex in several key areas: 
Payroll features
HR features
Pricing
Number of plans, including HR and payroll bundles
Customer reviews
Customer service hours
Mobile app access
Interface
We also considered our accounting and payroll expert's opinion when calculating our rating. Star ratings are reevaluated and updated frequently and are subject to change.
Disclaimer
At Business.org, our research is meant to offer general product and service recommendations. We don't guarantee that our suggestions will work best for each individual or business, so consider your unique needs when choosing products and services.