We looked at OnPay's pricing, HR features, tax administration, customer service, interface, and reputation to bring you this comprehensive review.
Data as of 9/27/22. Offers and availability may vary by location and are subject to change.
OnPay is one of the most affordable payroll services for small to midsize businesses, and it doesn't compromise on any features to keep your price low. In fact, OnPay offers as many—or more—payroll features as Gusto, ADP, and Paychex, while charging less than all three providers for services like health benefits administration. 
Still, OnPay isn't right for every business. With just one plan, it doesn't have the same scalability as multi-plan providers that offer additional features as companies grow. But OnPay's price, features, and HR help make it a good fit for all sorts of small-business owners, including first-time employers who want free setup and live customer service as they start learning how to run payroll.
Affordable base price with no hidden fees
Health benefits administration, workers compensation insurance, and employee benefit add-ons
Free professional setup for new customers
Free multi-state payroll
Free accounting software integration with Xero and QuickBooks
One plan only (limited scalability)
No mobile app (mobile-friendly website only)
OnPay review 2023: Table of contents
OnPay's free trial
Along with offering free professional setup for first-time users, OnPay always includes the first month free. You can run payroll an unlimited amount of times per month, so whether you schedule payroll weekly, bi-weekly, or monthly, you enjoy the same free trial.
Data as of 1/17/23. Offers and availability may vary by location and are subject to change.
OnPay has just one plan, which makes the company a good fit for small to midsize businesses that don't require too much customization. It's super up-front with its pricing too: OnPay costs $40 a month and an extra $6 per payee per month.
On the site's pricing page, you can calculate your exact cost per month by entering your number of employees. For instance, if you have one employee, you'll pay $46 a month. If you have 15 employees, you'll pay $130 a month. Most payroll companies go out of their way to highlight just the base price, as if that cost were the maximum amount you'd pay. We like that OnPay takes the opposite tack.
OnPay also offers a month-long free trial for any new user. Bear in mind, too, that unlike other online payroll service providers, such as Paychex, OnPay's cost is per month, not per payroll run. You can run payroll as frequently as you need—say, every week or every other week—without paying extra.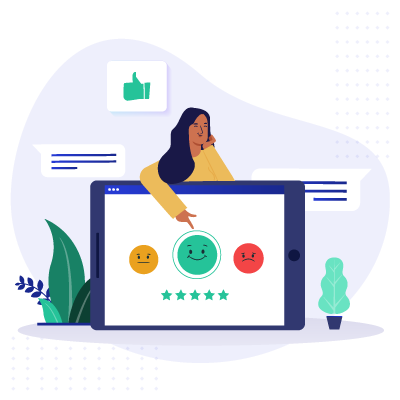 Expert Advice, Straight to Your Inbox
Gain confidence in your business future with our weekly simple solutions newsletter.
OnPay comes with all the features you'd expect from full-service payroll software:
Automatic payroll tax calculation and filing
Easy wage garnishment deductions
Direct deposit, paper check, and prepaid debit card payment options
Free accounting and time-tracking software integration
Multi-state payroll that includes all 50 states
Employee self-service portals to access pay stubs, tax forms, and direct deposit bank account information
Employee self-onboarding
Year-end tax forms, including W-2s and 1099s
Tax-filing accuracy guarantee, meaning OnPay deals with the IRS and pays any associated fines if the company makes a mistake with your payroll taxes
Wondering how these features compare to other payroll solutions? If your employees operate out of multiple states, you'll definitely want a provider like OnPay over one like Wave, which hasn't yet expanded automatic tax filing to all 50 states.
And if integrating your cloud-based payroll software with your accounting software is important for you—which we're guessing it is, since most business owners want to save time and keep accurate books—OnPay's integration doesn't cost anything. In contrast, SurePayroll charges an extra $4.99 a month for integration.
OnPay vs. top competitors
| | | | | |
| --- | --- | --- | --- | --- |
| Brand name | Starting monthly price | Payroll tax administration | Health benefits administration | Get started |
| | $40.00 + $6.00/payee | Yes | Yes | See Plans |
| | $40.00 + $6.00/payee | Yes | Yes | See Plans |
| | $37.50 + $5.00/payee | Yes | Yes (addt'l fee) | See Plans |
| | $39.00 + $5.00/payee | Yes (addt'l fee) | Yes (addt'l fee) | See Plans |
| | Contact for quote | Yes (addt'l fee) | Yes (addt'l fee) | See Plans |
Data as of 1/17/23. Offers and availability may vary by location and are subject to change.
Okay, we've spent a lot of time singing OnPay's praises. There have to be at least a few drawbacks, right?
First, OnPay doesn't have an employer-facing mobile app. That isn't necessarily a deal breaker: in fact, only a handful of payroll companies even have employer-facing apps. Additionally, OnPay's site is optimized for mobile, so means you should be able to access OnPay on your phone's web browser without problems.
Still, an app is the simplest and fastest way to process payroll on the go. If you travel a lot and want easy mobile payroll, you might want to try QuickBooks, Square Payroll, or Paychex.
Second, OnPay's single payroll plan emphasizes its focus on simplicity, which means it's not necessarily complex enough for the heavy HR lifting required by larger businesses. It's not that OnPay can't work for big companies—it's just that companies with hundreds of employees might benefit from a dedicated HR and payroll specialist. You'll get that additional support with a plan from ADP or Paychex.
OnPay's additional features
OnPay's customer service is absolutely top-notch. First of all, it offers free account setup. All you have to do is list some basic information about your company; after that, OnPay's customer service professionals will set up all your employee payroll information on your behalf. For free.
OnPay also offers customized help integrating your OnPay software with your existing accounting or time-tracking software, namely QuickBooks (Online or Desktop), Xero, or T-Sheets.
And if you want to get in touch with OnPay reps, you have three options: email, phone, or chat. You can use phone and chat only during weekdays, but working hours extend to 8 p.m. EST. And the team still offers email support on weekends.
With OnPay, it's easy to create a custom paid time off (PTO) policy for your company. The software will then automatically calculate how much time your employees have accrued per paycheck, which makes tracking vacation and sick days a lot easier for employees and employers alike.
Employees can even request time off using their own OnPay account; managers can approve time-off requests on OnPay, which will automatically adjust the employee's paycheck and accrued time.
Why is it worth calling attention to OnPay's PTO features? Even Gusto, one of our top payroll picks, charges extra for PTO policy creation and tracking—an entire $12 per employee per month on top of the $80 base fee.
OnPay makes it easy to add crucial employee benefits:
Workers compensation
Medical and dental health plans
401(k) plans and contributions
Since OnPay is a licensed insurance broker, its representatives can draw up workers compensation and health insurance quotes to help you narrow down insurance providers.
Plus, you won't pay extra to integrate your health insurance options with your payroll—you pay just the premium, and that's it. (QuickBooks Payroll, ADP, and Paychex all charge an integration fee, even though some of those providers also offer in-house brokers.)
You've guessed as much from reading our OnPay review, but listen: we really, really like OnPay. If you want affordable, user-friendly software for your small to midsize business and don't care quite as much about fast app access, OnPay payroll is a great way to go.
Not sure OnPay is the right online payroll solution for you? No worries—check out our other online payroll reviews to find a better fit.
To rate and review OnPay and compare it to other top payroll providers, we considered several key payroll software components:
Pricing, including base price, per-user fee, and any hidden/add-on fees
Payroll features, including payroll tax administration, direct deposit, and employee self-service
HR features, including workers comp insurance, health benefits administration, and 401(K) options
Customer service, including availability, modes of communication, and customer service reputation on third-party websites like Trustradius, Trustpilot, and Consumer Affairs
Interface usability and overall user-friendliness
We also considered our payroll and accounting expert's opinion when ranking our top payroll providers and calculating star ratings.
Business.org's star ratings are reevaluated frequently and subject to change without notice. 
Disclaimer
At Business.org, our research is meant to offer general product and service recommendations. We don't guarantee that our suggestions will work best for each individual or business, so consider your unique needs when choosing products and services.