How to Set Up a Payroll Service
Business.org lists the first three steps you'll take after you sign up for payroll software or select an outsourced payroll provider.
The exact process for setting up payroll programs depends on the service or software you choose. But you can expect to follow a few major steps no matter which payroll solution you decide on.
Compare the best payroll software costs and features
| | | | | | | |
| --- | --- | --- | --- | --- | --- | --- |
| Provider | Starting monthly base price | Monthly fee per employee | Free year-end tax filing | Health benefits administration | Free trial | Get started |
| | $19.99 | $4.00 | Yes | Yes | 2 mos. | See Plans |
| | $40.00 | $6.00 | Yes | Yes | Free demo | See Plans |
| | $79.00 | $4.00 | Additional fee | Yes | 3 mos. | See Plans |
| | $39.00 | $5.00 | Additional fee | Yes | 2 mos. | See Plans |
| | $40.00 | $6.00 | Yes | Yes | 1 mo. | See Plans |
Data as of 3/9/23. Offers and availability may vary by location and are subject to change.
How to Set Up a Payroll Service
1. Collect payroll documents and information
Before you can set up payroll, you'll need to gather several pieces of information about your business and each of your employees:
Employer Identification Number (EIN)
State tax accounts
Employee W-4s
Employee direct deposit information
To make payroll setup easier, your payroll service may offer an employee portal that your workforce can use to input personal information and payment and benefit elections. Otherwise, you'll have this information on the tax documents (specifically W-4s) you're required to collect from your employees when you hire them.
2. Determine employee pay information
Next, indicate to your payroll provider how each employee should be paid and how often.
An employee may be exempt or nonexempt, depending on their salary and job duties. In general, you must pay exempt employees a salary, but you don't have to pay them for overtime hours. Nonexempt employees must be paid overtime and can receive wages or a salary.
You also have to choose how often to pay your employees. Pay frequency may be weekly (52 paychecks per year), biweekly (26 or 27 paychecks, depending on the year), semimonthly (24 paychecks), or some other frequency.
Then provide options for making payments to your employees. Your payroll provider may offer several payment methods, like paper checks, direct deposit, and prepaid debit cards (usually called payroll cards).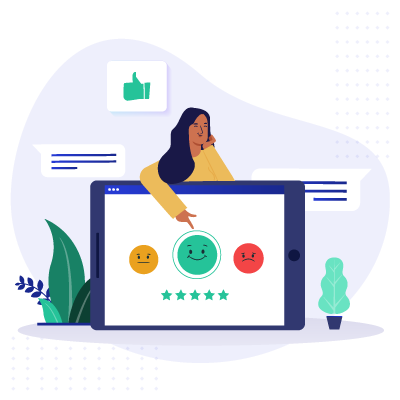 Expert Advice, Straight to Your Inbox
Gain confidence in your business future with our weekly simple solutions newsletter.
3. Prepare for payroll taxes
The final step in payroll setup is preparing for taxes. Using the business and employee information you provided in the first two steps, you'll need to calculate two types of taxes:
Employees' tax withholdings

Social Security tax: 6.2%1
Medicare tax (regular): 1.45%2
Medicare surtax: 0.9% for earners over $200,0003

Employer tax payments

Social Security tax: 6.2%4
Medicare tax: 1.45%5
Your payroll provider will help you calculate payroll taxes, and the more advanced services will even automate tax withholding and payroll processing for you.
You'll pay payroll taxes quarterly, and you'll need to designate which bank account you want payroll taxes to be deducted from. And some full-service and outsourced providers will handle tax payments on your behalf.
Finally, you have to prepare and send W-2s, 1099s, or other documents to each employee at the end of the year. These documents tell your employees how much they were paid and how much tax was withheld from their pay. Again, some payroll providers can automatically create and send W-2s and other employee tax documents.
Best Small Business Payroll Software
Once your software is set up and ready to go, running payroll isn't difficult. And with the right payroll provider in place, you'll have no trouble dotting your i's and crossing your t's come tax season.
Want to learn more about filing taxes for your small business, including payroll taxes? Check out our how-to article on small-business taxes.
Disclaimer
At Business.org, our research is meant to offer general product and service recommendations. We don't guarantee that our suggestions will work best for each individual or business, so consider your unique needs when choosing products and services.