Best Small-Business Loans with No Credit Check
---
If you're a small-business owner without any credit history, getting a small-business loan can be a challenge, but it's not impossible.
Last Updated: Less than 6 months
The recently funded Paycheck Protection Program offers small businesses a way to meet payroll needs with financial aid from the government.
This aid is only being provided through the SBA and its authorized lenders
. And businesses can receive a loan of up to $10 million to help cover payroll.
To access this loan, you'll have to complete an application with an authorized lender that consists of a two-page form in addition to required documentation. If you qualify, you'll be loaned 250% of your average monthly payroll in 2019. You may also qualify to have the loan forgiven if no employees are compensated above $100,000 and at least 75% of the money goes to paying workers. If you can't obtain forgiveness, the loan must be repaid in two years at a 0.5% interest rate after six initial months of interest deferment.
If you think your business would benefit, apply at a
Paycheck Protection Program authorized lender
.
More than 6 months
Is your business in an area affected by COVID-19? While we still recommend the loans below, you should know that you may qualify for special disaster loans from the U.S. Small Business Administration (SBA). If you do, you can get up to $2 million at a 3.75% rate. It probably won't fix all your problems, but hopefully it can help. You can learn more and apply on the
SBA website
.
More than a year
We reviewed the information in this article to make sure it was correct and up to date. We also added Stripe Capital, a newcomer to business lending, to our list of runners-up. None of these updates were significant enough to affect our actual rankings.
There can be times when you, as a small-business owner, desperately need working capital, but you don't want your lender to check your credit history—either it's nonexistent, or you just don't want them knowing that credit score.
Taking the no-credit-check route isn't recommended—loans are hard to find and come at a steep price, which is why you should first consider options for business startup loans or even bad-credit business loans. But if you're set on this path, you have some options. We've picked our top five brands that won't check or care about your credit score, so you can get that loan you need.
Seeing your credit history
Some of these brands may at least look at your credit history when deciding whether or not to accept your application. But since the companies specifically stated that a credit score isn't a qualifying factor, and because they consider other aspects of your loan application more seriously, we decided to include them in our list anyway.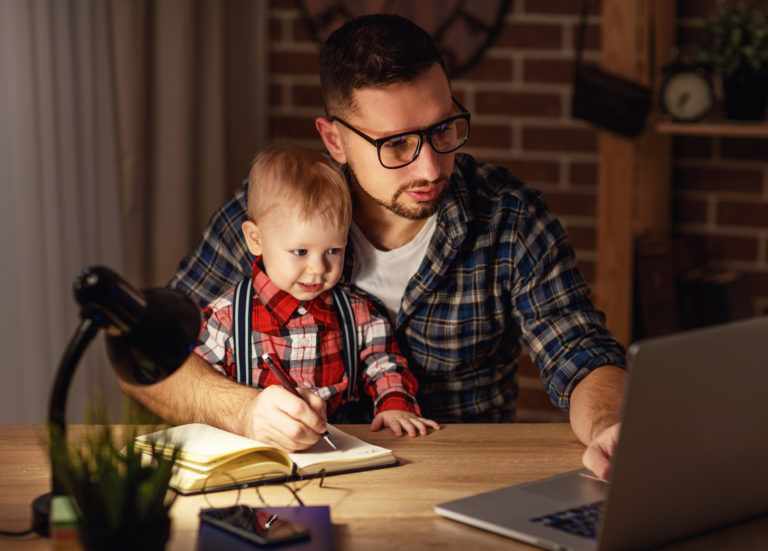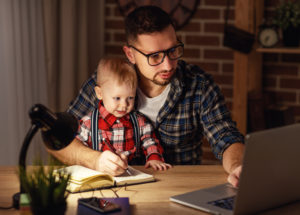 No-credit business loans compared
Company
Loan eligibility
Get a loan
Lendio
4–6 months in business, $50,000 in annual revenue
Apply Now
Kiva
Personal endorsement
Apply Now
Fundbox
Business accounts
Apply Now
Kabbage
1 year in business,
$50,000 in annual revenue
Apply Now
National Business Capital
6 months in business, $120,000 in annual revenue
Apply Now
CanCapital
6 months in business, $150,000 in annual revenue
Apply Now
PayPal Working Capital
$15,000/yr. in PayPal sales
Apply Now
Square Capital
$10,000/yr. in Square sales
Apply Now
Stripe Capital
Unlisted
Apply Now
Data effective 11/12/19. At publishing time, loan amounts, rates, and requirements are current but are subject to change. Offers may not be available in all areas.
Lendio: Best overall for small business
Lendio is a lending marketplace that connects small-business owners with a variety of lenders and loan options. Lendio proves that there are a bunch of different types of business loans available, so one is certain to be right for you. Because of its system, it can connect those with no credit to lenders who will offer either a merchant cash advance (MCA) or invoice factoring—two forms of loans that don't require credit checks in the first place.
With a merchant cash advance through Lendio, you can get up to $200,000 in only 24 hours to help your cash flow. Plus, Lendio's marketplace system can offer interest rates as low as 18%, which is impressive given the notoriously high interest rates for merchant cash advances.
Its accounts receivable financing (a.k.a. invoice factoring) option is also competitive, offering loans worth up to 80% of each account receivable (which is just an invoice that has yet to be paid), with as low as 5% interest. This is always a good route to go with no credit because, as Lendio points out, lenders are more concerned with your clients' credit—and their ability to pay back a loan—than your own.
The downside to Lendio is that it's hard to know exactly what deals you'll get until you actually apply. Because it's a marketplace for so many different lenders and business owners, you are presented with matched deals and can choose between those options only after you apply.
Comparisons of best deals for you
Easy-to-use system
Competitive rates
Poor options for startups
Lower cap on loans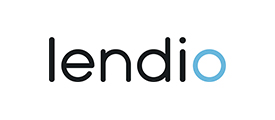 Lendio
Best options available
Lendio is an easy-to-use service that links you to a variety of lenders who can offer competitive merchant cash advances and invoice financing to those with no credit.
Don't qualify for a business loan? Get a personal loan instead.
Kiva: Best for crowdfunding
Kiva works differently from other online lenders because it's a nonprofit crowdfunding platform for microloans. This means that you apply to be advertised on Kiva's website, and once you are approved, the company uses crowdfunding to get the money for your loan.
Kiva is great for new businesses because it doesn't require you to be in business for any set period of time or to have a minimum annual revenue. The loans are microloans, meaning they only go up to $10,000, but they can have a 0% interest rate (although this is not true for all loans, so don't bank on that). It's a good jumping-off place for a new business.
Plus, because it's a crowdfunding website, there are absolutely no credit checks. Kiva vets its applicants based on what it calls social underwriting. Kiva explains that social underwriting requires a Kiva Trustee or community members, like friends and family, to endorse and start funding your business before your business will go live on the website.
With Kiva, your loan can take a while longer to reach you—you're given 30 days on the crowdfunding website to gather your funds. But if you're looking for another alternative for no-credit loans, Kiva is a unique and solid option.
Easy approval
Low interest rates
Longer wait for loans
Social endorsement requirement
Only small loans available

Kiva
Best for crowdfunding
For new businesses that need help getting funds to grow, Kiva provides easy and innovative access to microloans.
Fundbox is ideal in that it primarily looks at your business accounts to determine whether or not you're a good choice for a loan. (You do need at least a 500 personal credit score.) And it's extremely fast. Fundbox evaluates your eligibility within minutes of your loan application submission, and you can get that money in as little as 24 hours.
Fundbox offers line of credit options, which can give your small business up to $100,000 to work with. A line of credit is repaid with a weekly flat-rate fee, so you can pay it off every week without stressing over changing fees. Plus, the nice thing about a line of credit is that it works like a credit card—you're only charged for what money you actually spend up to your credit limit, allowing you to keep better control of your funds and cash flow.
The only downside to Fundbox? At $100,000, the maximum credit limit is lower than other brands, and Fundbox is known for relatively high interest rates.
Fast and efficient loan application
Weekly flat-rate fees
Focus on current business growth, not past credit history
Low cap on available loans
High interest rates

Fundbox
Most flexible
With incredibly fast and easy access to lines of credit, Fundbox loans you the needed funds while handling the nitty-gritty with automatic weekly payments and flat-rate fees.
Kabbage offers a solid line of credit and avoids hidden fees. So regardless of the loan you choose, you'll have a clear view of your total cash flow—right from the start. And you can access your line of credit in a variety of ways, including your bank account, a PayPal account, or a Kabbage Card.
The brand's Kabbage Card is similar to a business credit card and allows you easier access to your loan funds, so you can use your small-business financing however you need. On top of that, Kabbage offers a very easy-to-use service—you can apply for free and then qualify in only 10 minutes, accessing loans within minutes to a few days, depending on your own bank's speed. Overall, when it comes to convenience, Kabbage is the best.
Kabbage does look at your credit history (it does a soft pull), but it doesn't have a minimum score and claims that it's not really interested in that credit history. However, it's also known for having high interest rates. If the company has already seen your poor credit score (or lack thereof), this may change the rates it decides to give you.
Fast and easy-to-use process
Several draw options
No hidden fees
High interest rates
Soft credit pull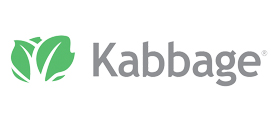 Kabbage
Most convenient
Kabbage offers an efficient system with a convenient line of credit that can be accessed in whatever way best suits your needs.
National Business Capital: Best for large loans
National Business Capital will loan you anywhere between $10,000 and $2,000,000 through merchant cash advances. That means it offers much larger loans than any of the other brands. It also has longer loan terms, extending out to 10 years.
Plus, National Business Capital requires you to have been in business for only six months, with an annual revenue of $120,000—so if you're a newer company, National Business Capital may be one of the easiest options around.
However, National Business Capital does look at credit scores, although it doesn't have a minimum credit requirement. Plus, it's incredibly vague about its interest rates on its website, requiring you to talk to customer service over the phone to get most of your information about the terms and rates available to you.
While positive personal interaction can always be a plus, if your credit is particularly terrible and not just nonexistent, then National Business Capital may end up giving you a very high interest rate that you can't compare ahead of time to other offers, even from its brand. So be wary.
Long reputation of quality support
Large loans available
Only a 6-month business history requirement
Unclear interest rates
Soft credit pull

National Business Capital
Best for large loans
National Business Capital is good for getting you a lot of money very quickly, without too many questions asked.
Grow your business today
Browse hundreds of loan options, custom-tailored to your business and budget needs, from a single, simple platform.
Things to consider in a no-credit loan
What it means for your loan
We've shown that getting loans without credit is possible with some brands, but it's still not our favorite choice to make, even if you have poor credit. Sometimes you don't have any other options, but with no-credit loans, your interest rates are likely to be higher, or some companies will require more collateral, whether personal or business assets, before they'll grant you the loan.
Personal guarantees also become an issue. A personal guarantee means that if your company is unable to repay your loan, as the small-business owner, you are personally liable. That means your personal assets can be seized. Nearly all no-credit loans require personal guarantees, but they are a much rarer requirement when you can access loans with a good credit score because companies don't need additional reassurance that you can repay your loan.
It's also important to note that these no-credit lenders require daily or weekly repayment systems, which may be convenient since you don't really have to think or plan to pay off the loan, but it does hurt your regular cash flow. Most good-credit loans don't have such strict repayment plans, so that can be a motivator to build your credit.
How you can establish good credit
The good news about having no credit is there's nowhere to go but up! Make sure that if you get these loans, you don't take out more than you can handle and pay back in a timely manner. That way, you can build good business credit to make getting a future loan much easier. Also be mindful to keep your personal credit score high with your credit card use or other loans, as some brands take that into consideration when issuing small-business loans.
The takeaway
The message is this: no-credit loans are not the most appealing option on the market. That's largely because their repayment plans and interest rates are heavy-duty, so lenders can be sure that they'll get their money back—even without a credit history for a guarantee.
However, if you don't have other options, don't lose hope. There are doors available to you, ranging from Lendio's and National Business Capital's merchant cash advances to Fundbox's or Kabbage's lines of credit to even Kiva's crowdfunding platform.
Be mindful of what qualifications your small business already has, as well as what type and how much money your business needs. With that knowledge and this guide, you can make an informed decision that, hopefully, will help you to not only improve your credit but also help you to build good credit for the future.
Are you considering looking beyond the no-credit loan options? Check out your broader range of options in our review of the best small-business loans out there.
Disclaimer
At Business.org, our research is meant to offer general product and service recommendations. We don't guarantee that our suggestions will work best for each individual or business, so consider your unique needs when choosing products and services.