Lendr Review: A Solid Working Capital Provider (If You Can't Get a Loan Elsewhere)
Lendr only offers pricey financing options, but it manages to stand out from other working capital providers.
Trying to figure out if you should apply for financing with Lendr? Well, a Lendr loan (not actually a loan, as we'll explain) could give your small business just the cash flow it needs. But there's a lot you should know about Lendr before you start an application.
In this review, we'll give you all the information you need to know about Lendr: what it offers, what makes it stand out, and why you might or might not want to use it.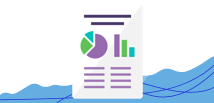 Don't Make a Mistake That Costs You Your Funding
Apply confidently for a loan with our free guide. Enter your email below and we'll send it to you shortly.
Lendr is best for businesses that want non-loan financing
So here's the funny thing about Lendr: despite the name, it's not a lender at all. It doesn't offer any types of business loans.
Instead, Lendr offers invoice factoring and a merchant cash advance (MCA)―both kinds of financing but not technically loans. (Don't worry, we'll explain more about how those both work in the next section.) It might seem like a small semantic distinction, but it actually matters to you as a customer.
Excellent customer reviews
Large range of loan amounts
Low credit requirements
Inability to build your credit
Working capital financing only
Potentially misleading fees
Why Lendr's funding products aren't ideal
For one, merchant cash advances and invoice financing don't usually affect your credit score because they're not actually credit products. That means you can't use them to improve your credit score (and qualify for better financing in the future).
Plus, merchant cash advances and invoice financing often have a much higher effective APR (annual percentage rate) than their loan counterparts. That's because loans charge you interest, while merchant cash advances and invoice factoring charge you fees. The fees are often expressed in a way that makes them look low, but you can end up paying a lot in a short amount of time.
Qualifying for Lendr financing
| | | | |
| --- | --- | --- | --- |
| Min. credit score | Min. revenue | Min. time in business | Get a loan |
| Unlisted (good credit not required) | $10,000/mo. | 1 yr. | Apply Now |
That's why we usually try to steer business owners toward loans and lines of credit rather than working capital financing like invoice factoring and merchant cash advances.
Why you might like Lendr anyway
But we know there are some times when a loan doesn't make sense for a business. (Like if you have a low personal credit score and can't qualify.) And in that case, Lendr might be a good lender―er, working capital provider.
Lendr is actually doing a few things that make it stand out from other working capital providers. It doesn't try to hide the fact that merchant cash advances are more expensive than loans. It offers feature-rich invoice factoring options. And it has excellent customer reviews.
So if you can't get a real business loan right now, and you need working capital, you can do worse than applying to Lendr.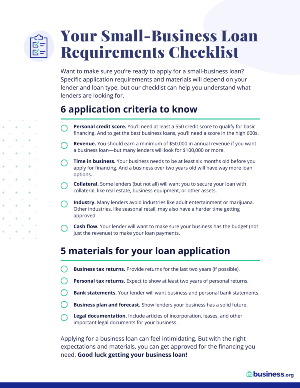 Applying for a small-business loan soon?
Our free checklist can help you understand what lenders are looking for.
Data effective 6/18/20. At publishing time, pricing is current but subject to change. Offers may not be available in all areas.
Invoice factoring, as you can probably guess, works better for businesses that invoice their customers (usually B2B companies in manufacturing, construction, and other industries).
Merchant cash advances, on the other hand, work best for businesses that have plenty of credit card sales (such as retail stores and some restaurants).
Other options
If neither of Lendr's financing options sounds like a good fit, then you probably shouldn't apply with Lendr. Instead, take a look at our rankings of the best small-business loans to find an alternative.
You may already know how invoice factoring works. An invoice factoring company buys your unpaid invoice. They give you a certain percentage of the invoice value upfront, and then you get the remaining percentage after your customer pays their invoice.
But Lendr has a unique approach to invoice factoring. It offers your basic invoice factoring service, but it also offers full-service factoring.
The difference? With basic factoring, you can get up to 90% of your invoice's value, and the fees range from 0.5% to 3% per invoice. It's all pretty standard.
With full-service factoring, though, Lendr gives you up to 100% of the invoice value. Plus, it takes over payroll processing and payroll tax for you. As you can imagine, this option costs more―3% to 5% per invoice.
It's an interesting take on invoice factoring. Sure, if you already have a small-business payroll company you know and love, you probably won't be interested in full-service factoring. But if you've been looking for working capital and a way to lighten your workload, Lendr's full-service factoring might be a two-in-one solution.
Lendr's cash advance product works just like any other merchant cash advance. Put briefly, Lendr will give you money upfront (up to $500,000, depending on your qualifications). After that, it will take a percentage of your daily credit card sales until you've repaid that advance.
According to Lendr, you can get approved for a cash advance in just two hours, and you can get your money within just 24 hours (the same day, in some cases). Not bad.
Lendr doesn't have the largest merchant cash advances we've seen, but that's probably for the best. We always advise borrowing just enough, and with the high costs of merchant cash advances, that's doubly true.
Rates on Lendr MCAs start at 12%. Take note: that's not an interest rate. Merchant cash advances don't have interest, just fees. So it's actually another way of expressing the factor rate. (If you don't know about factor rates, please check out our guide to merchant cash advances before you get one.)
Just be careful when you take out a merchant cash advance―from Lendr or from anyone else. Make sure you know and understand exactly how much you'll be paying in fees and what percentage of credit card sales Lendr will be taking. And remember, you'll be making automated daily payments. That means you won't have a chance to shuffle your budget to pay for other bills. So make sure you can afford your MCA.
Applying for Lendr financing
So how do you go about getting money from Lendr? Well, you'll need lots of documents.
Whether you're applying for Lendr's merchant cash advance or its invoice financing, you'll need the following:
Drivers license or other government-issued ID
Business bank statements (last three months)
Tax returns and other business financial statements
Business license, articles of organization, and other business docs
Then, depending on which type of financing you're applying for, you'll have to submit other documents too. These range from a voided check to an aging report for unpaid invoices.
Don't worry, though―Lendr's website and your Lendr financing rep will walk you through everything you need. For now, you can get started by either calling Lendr or starting an online application.
Like we mentioned earlier, Lendr has really good customer reviews. In fact, it has a 4.8 (out of 5) on Trustpilot, giving it an excellent rating.1
Many of the positive reviews talk about specific Lendr reps that borrowers worked with. Lots of reviewers felt their assigned reps were knowledgeable, helpful, and accessible.
Customers also liked Lendr's easy application and funding processes. And― somewhat surprisingly for reviews of a working capital company―some people even praised Lendr's rates and fees. These reviewers acknowledge that Lendr doesn't have the cheapest financing products but said Lendr had lower costs than similar companies.
Old reviews
One odd thing we noticed in that the most recent Lendr review on Trustpilot is from October 2019―eight months ago. We're not really sure what to make of that, but we thought it was worth mentioning. A lot can change in eight months (but we hope it hasn't).
We found only a handful of negative reviews. Unfortunately, they were pretty vague. They mentioned dishonesty and unfairness, but they lacked any details. Frankly, that makes us take those bad reviews with a grain of salt.
So overall, if Lendr's past customers are any indication, you're pretty likely to have a good experience with this working capital company.
At the end of the day, there are other financing companies we like better than Lendr―if only because they offer traditional loans and lines of credit. But thanks to excellent customer reviews and low credit requirements, we like Lendr better than a lot of the working capital competition.
Of course, you should make sure you fully understand the fees and terms associated with Lendr merchant cash advances and invoice financing. And as with any funding, make sure you borrow only the funds you need.
So if you're a business owner in need of cash flow, we think you'll do just fine with Lendr.
Not sold on Lendr? Find an alternative lending company with our rankings of the best working capital loans.
Disclaimer
At Business.org, our research is meant to offer general product and service recommendations. We don't guarantee that our suggestions will work best for each individual or business, so consider your unique needs when choosing products and services.
Sources
1. Trustpilot, "Lendr"