Best Invoice Factoring Loans for Small Businesses
---
Did you know that small businesses have $825 billion in unpaid invoices?¹ Fortunately, invoice factoring can help you obtain fast access to capital by leveraging unpaid invoices.
Last Updated: Less than 6 months
The recently funded Paycheck Protection Program offers small businesses a way to meet payroll needs with financial aid from the government.
This aid is only being provided through the SBA and its authorized lenders
. And businesses can receive a loan of up to $10 million to help cover payroll.
To access this loan, you'll have to complete an application with an authorized lender that consists of a two-page form in addition to required documentation. If you qualify, you'll be loaned 250% of your average monthly payroll in 2019. You may also qualify to have the loan forgiven if no employees are compensated above $100,000 and at least 75% of the money goes to paying workers. If you can't obtain forgiveness, the loan must be repaid in two years at a 0.5% interest rate after six initial months of interest deferment.
If you think your business would benefit, apply at a
Paycheck Protection Program authorized lender
.
More than 6 months
Here's a quick update on how the coronavirus has affected business financing: many businesses have lost revenue because of COVID-19, and that lost revenue can quickly snowball into problems with existing debt, payroll, etc. To help address these problems, the U.S. Small Business Administration (SBA) is offering special disaster loans to qualified businesses. These loans have a fixed 3.75% interest rate, and they go up to $2 million. You can learn more on the
SBA website
.
More than 6 months
We updated information on loan pricing and qualifications throughout this review. Fundbox no longer offers invoice financing. We've kept it on the list for now since it still has accessible funding—even if you have bad credit—but we're planning a complete reevaluation of our rankings in the near future.
Our Approach
20
Brands considered
12
Features compared
30
Days of research
21
Business owners talked to
Unpaid invoices are an unfortunate reality for small businesses across the nation. And as a business owner, there's nothing more frustrating than not getting paid for your goods or services. These cash flow gaps can make it hard to manage expenses. Fortunately, invoice factoring solutions, commonly referred to as accounts receivable financing, make it easier to pay your bills on time, allowing you to focus on the other tasks you need to get done.
We understand that choosing an invoice factoring company can be a complicated process. To help you cut through the noise, we're exploring our favorite invoice factoring companies for small businesses.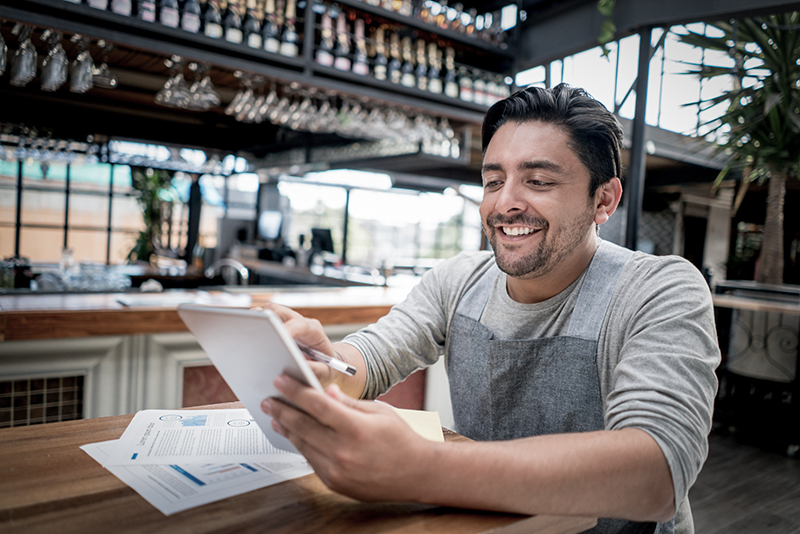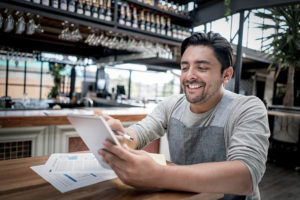 Compare the top invoice factoring companies
Data effective 11/11/19. At publishing time, amounts, rates, and requirements are current but are subject to change. Offers may not be available in all areas.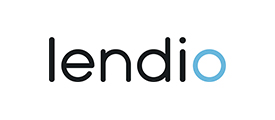 Lendio
Lendio is one of the most recognizable small-business loan marketplaces. Rather than originating loans on its own, Lendio acts as a "matchmaker" by connecting borrowers with a network of 75+ lenders—some of which are included on this list. Essentially, they're the Amazon of small-business loans.
Lendio offers loan amounts of up to 80% of receivables and a factor rate as low as 5%. To improve your chances of receiving financing, Lendio recommends that you meet the following eligibility requirements:
6 months of financial history
$10,000 per month in revenue
550 or higher credit score
If your company meets these eligibility requirements, Lendio should be your go-to lending option. Its fast, easy, and comprehensive platform has helped over 33,000 small-business owners secure more than $650 million in loans since 2011.
Note
Lendio's fast, easy, and comprehensive platform has helped over 33,000 small-business owners secure more than $650 million in loans since 2011.
Determine if Lendio is right for your business by considering the following factors:
You require quick approval and fast funding.
You want to weigh your loan options.
You're comfortable with rate uncertainty.
You've been in business fewer than six months.
Your credit score is under 550.
Your monthly income is less than $10,000.
Nav: Best for monitoring personal and business credit

Nav
Like Lendio, Nav is not a lender. Its lender marketplace helps business owners find the best financing option based on their credit scores and business profiles.
Even better, Nav's marketplace is lender neutral, meaning that their lender recommendations aren't swayed by pressure (or payment) from the lenders themselves.
What makes Nav stand out over Lendio, however, is its easy, transparent business credit tools. In addition to personalized financing matches, Nav offers the following benefits for free:
Credit score and report
Tools to build credit
24/7 monitoring and alerts
Tips and insights
If you need more in-depth features, opt for their premium plan at $24.99 per month. Enjoy all the benefits of the free plan, plus two personal credit scores, two business credit scores, full credit reports, and $1 personal identity theft insurance protection.
Fun fact
Levi King, who co-founded Lendio, founded Nav to help business owners become better-qualified applicants.
Determine if Nav is right for your business by considering the following factors:
You have a low credit score.
You want a variety of loan options.
You value fast approval and minimal paperwork.
You can't afford the relatively high rates.
You're a B2C company.
Grow your business today
Browse hundreds of loan options, custom-tailored to your business and budget needs, from a single, simple platform.
Fundbox: Best for low credit scores

Fundbox
While Fundbox doesn't offer invoice factoring, they caught our eye thanks to their fast financing. With Fundbox's line of credit, business owners can borrow up to $100,000.
Unlike invoice factoring, the loan must be repaid in 12 or 24 weekly installments. Depending on your repayment schedule and fee amount, your APR can range from 10.1% to 78.6%.
We're not going to lie to you—Fundbox's rates are higher than traditional banks and some other online lenders. However, there is a silver lining. They allow you to repay the financing early to save on fees, which significantly lowers your APR. Plus, Fundbox works directly with you rather than with your clients.
You require quick funding.
You have an extremely low credit score.
You need more than $100,000 in funding.
You don't use a compatible accounting software, such as FreshBooks or QuickBooks.
Don't qualify for a business loan because of your credit score? Get a personal loan instead.
BlueVine: Most lenient requirements

Bluevine
BlueVine provides up to 90% of the invoice money up front. Once the invoice is paid by your client, you'll get the rest of the funds, minus the fees.
To qualify for BlueVine's invoice factoring, you must meet the following eligibility benchmarks:
530 or higher credit score
3 months in business
$100,000 in yearly income
While BlueVine's qualification requirements are quite lenient, keep in mind that it's not the cheapest invoice factoring available. With annual percentage rates of up to 68%, you should use its invoice factoring as a short-term solution. After you get approved, their system allows you to automatically sync invoices from their accounting software.
Determine if BlueVine is right for your business by considering the following factors:
You meet their minimum qualifications.
You have bad credit.
You need cash now.
You can't afford its pricey plans.
You have flakey customers.
Triumph Business Capital: Best for specific industries

Bluevine
As a publicly traded bank, Triumph Business Capital offers a variety of products, such as equipment financing, asset-based lending, and traditional term loans. Triumph works with both small businesses and mid-sized businesses.
As for their invoice factoring services, they specialize in helping different industries, including oil and gas, government contractors, trucking, freight brokers, and staffing. In fact, they have dedicated teams for each industry, so rest assured, you won't be just a number in their system.
Now for the downsides: Triumph Business Capital will make a hard credit pull on your personal credit score when you apply. Not to mention, you'll be charged a $300 origination fee. If you don't get approved, all of this will be for nothing. So make sure you meet their eligibility requirements before considering this invoice factoring option.
As for Triumph Business Capital's invoice factoring rates, it's difficult to give you a precise price due to the lack of information on its website. However, we did find an invoice financing calculator that allows you to determine your rates, fees, and APR.
Before applying, consider speaking with a representative to learn more about their policies, factoring fees, and rates.
Determine if Triumph Business Capital is right for your business by considering the following factors:
You need more specialized loans.
You value personal relationships with your lender.
You don't want a hard credit check.
You can't afford their fees.
Frequently asked questions about invoice factoring
Invoice factoring vs. invoice financing
Invoice financing allows you to borrow money against unpaid invoices. Once you collect your money from your client, you must pay the lender back the amount loaned along with fees.
Invoice factoring involves selling the invoice to the lender for a percentage of the total. The lender will then deal with the client to collect the full amount.
While both invoice factoring and invoice financing can cover cash flow gaps, it's important to understand the difference between the two before you decide which one will work for your business.
What are the pros and cons of invoice factoring?
Just like any other business loan, invoice factoring offers both pros and cons. Pros include immediate and ongoing cash flow, better approval chances, and healthier customer relationships. Cons include high factoring fees, lack of control of invoices, and reliance on customers.
Oh, and perhaps the most beneficial aspect of invoice factoring is the fact that you won't have to pledge physical collateral to secure payment. So you'll get to keep your beloved family boat.
Immediate, ongoing cashflow
Better approval chances
Healthier customer relationships
High fees
No control over invoices
Non-recourse invoice factoring vs. recourse invoice factoring
If you have non-recourse invoice factoring, you're in luck. In this scenario, the lender will assume the risk of non-payment. With recourse invoice factoring, by contrast, you (the business owner) agree to absorb most of the risk—which is typically a more affordable option.
Does invoice factoring require a credit check?
Another cool fact about invoice factoring is that your credit score won't be a major deciding factor during the approval process. Instead, the factoring company conducts credit checks on your customers to ensure that they'll pay in a timely manner.
The takeaway
Imagine not having to worry about tracking down your customers and asking them to pay up. If it seems like waiting to get paid is what you end up doing most, it may be time to consider invoice factoring services.
Overall, we think Lendio is the best choice for most businesses that require invoice factoring. However, your own unique business needs and preferences as a small-business owner will influence which invoice factoring company will work for you.
Not sure invoice financing is right for your business? Check out other options for fast and easy business loans.